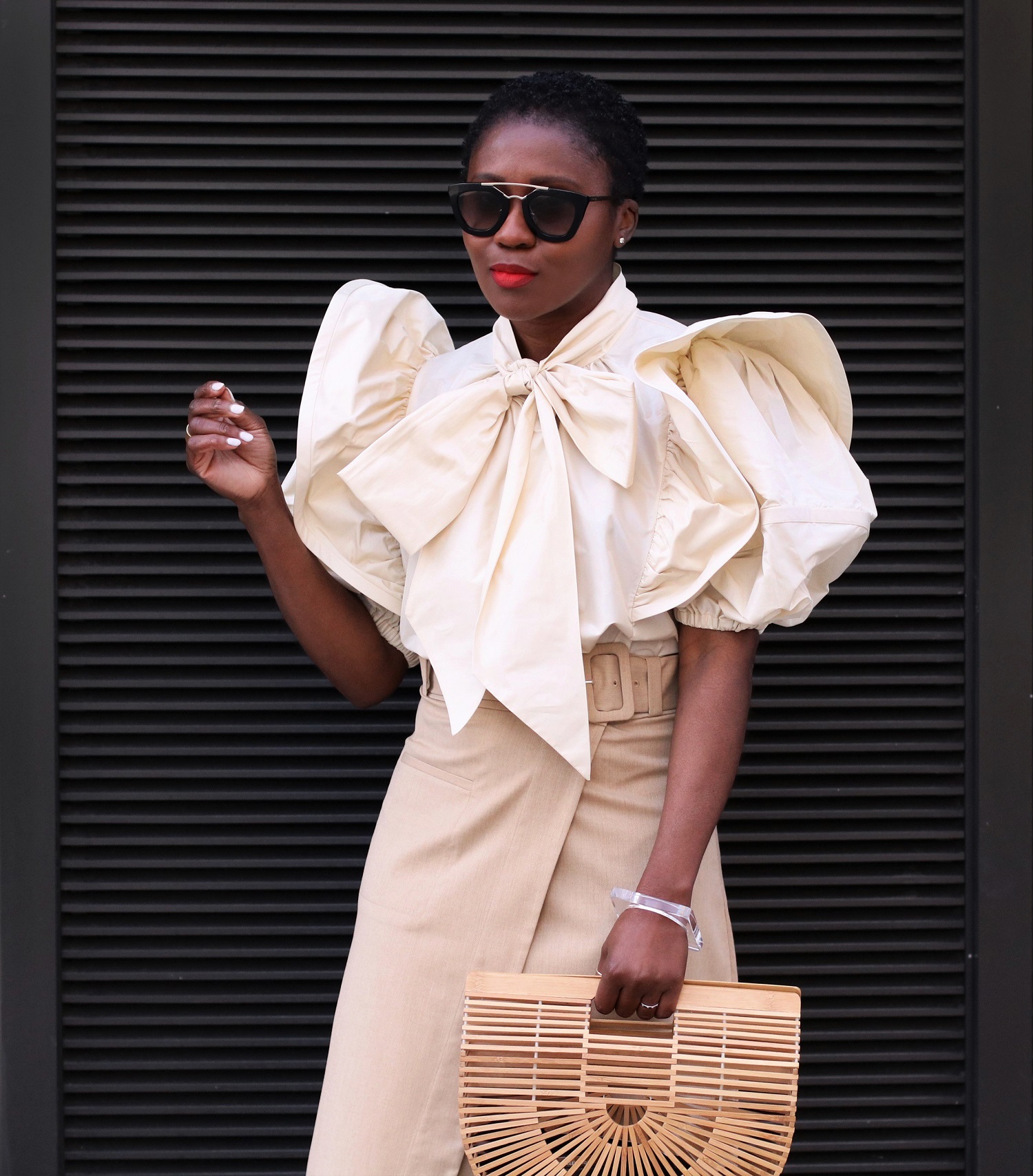 03/25/2019
NEUTRAL PALETTE WITH RUFFLES & BOWS
Hello and happy new week darlings! starting the week off in a neutral look. As weather slowly gets warmer, the wardrobe gets lighter in both hues and weight.
I am all about exaggerated, playful with a touch of glam looks this season; taking a play from my past playbook, I intend to have fun while styling. As a fan of statement pieces I'm so happy to see designers sharing more feminine staples incorporating cool elements from years past. It should be a fun Spring/ Summer season.
Thanks so much for stopping by and love to catch you here again soon!
xx, Ranti