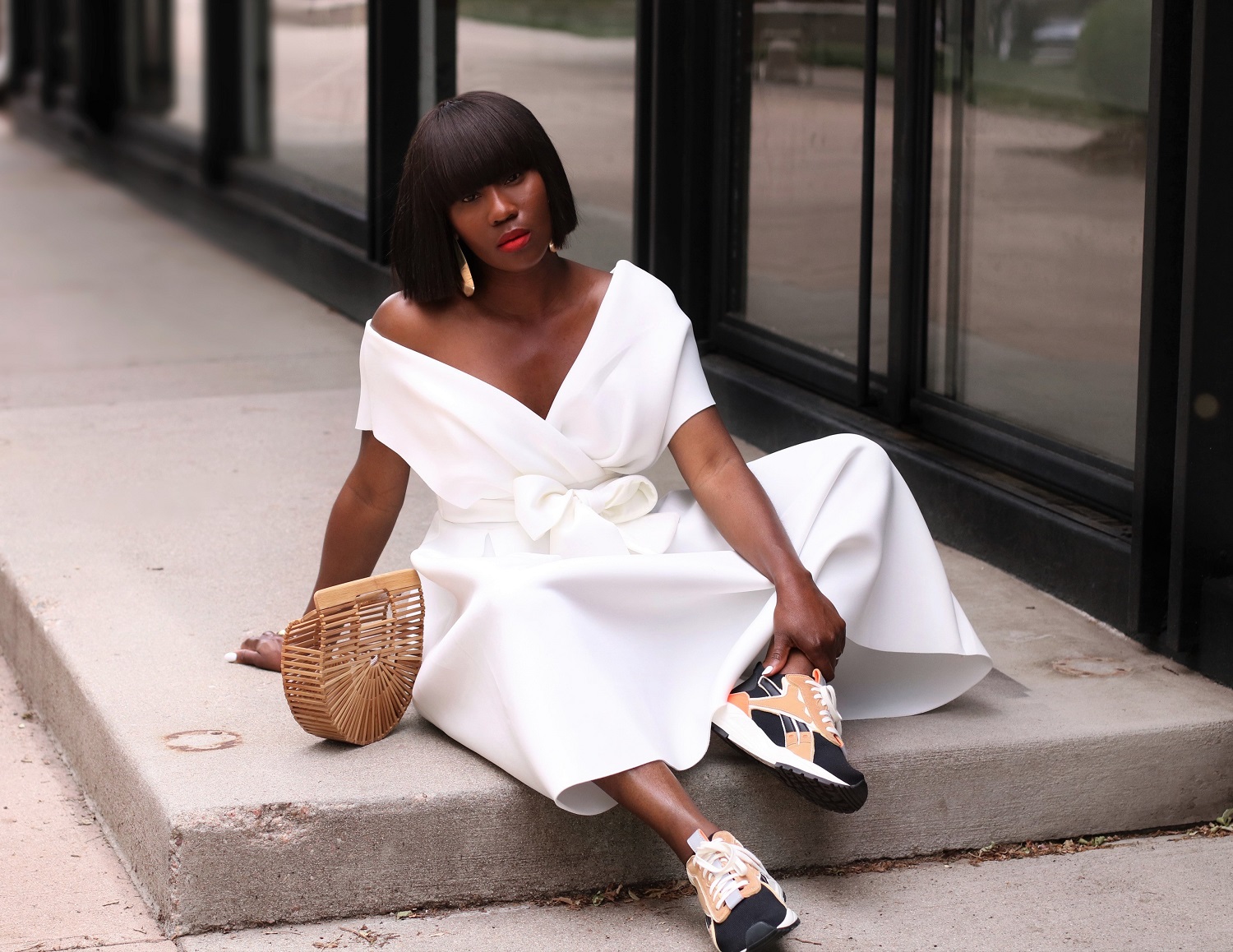 07/15/2019
All Dressed Up… In Sneakers
Dresses are a style must during summer season. They are uncomplicated, easy and feminine; adding sneakers to this closet staple is one of my favourite ways of styling dresses all year round but most especially during the warmer months.
In today's blog post, I'm sharing how I styled this somewhat ornate white off the shoulder dress for a daytime fun look. I chose a pair of sneakers with a lovely mix of neutral and sharp orange pop as my base, nothing says summer time better than a nice pair of comfortable chic kicks. Last but not least, carried my smaller size bamboo bag, I find neutral straw or bamboo bags make the best summer accessories (not to mention the best way to give your leather bags a much needed break).
Style note… these shoes though promoted as women's sneakers are actually unisex, so please size accordingly. I am a women's size 9 in sneakers and wearing size 7 in these. It is advised to size 1.5 sizes down though I sized down by 2 sizes because I found they fit me better.
Well off I go! And thank you for stopping by… catch you again soon!