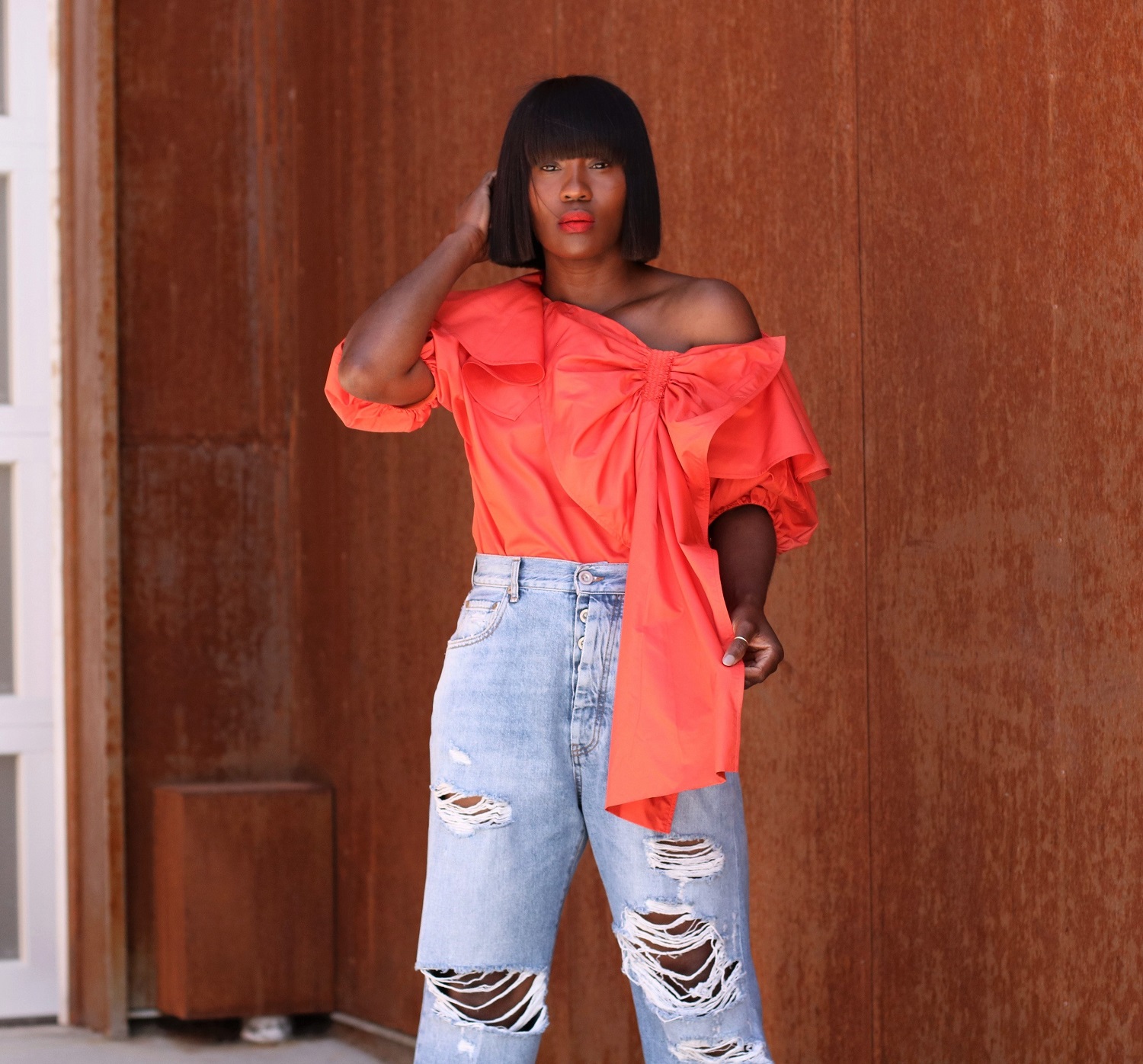 07/05/2019
Fiesta Orange… Styling One Of Summer Season "It" Colours
Bright colours are always a summer season hit. The more colourful the look the better the splash. Though I am that someone who loves colours in doses, but I plan on styling all shades of the 10 Pantone colours of 2019 one time or another before the fall season. In today's style post, I recently styled Fiesta (A festive orange red, Fiesta radiates energy, passion and excitement), I love the intensity in the orange, a palette which can be pulled off by almost all skin tones.
In today's blog post, sharing how I styled my Adeam Parachute Blouse for a date-night with the hubby. I wanted a more casual look, so I opted for a pair of loose fit ripped denim as my base. With a pair of white heels (by Zara) for colour balance and my black Dior Saddle for a classic edge, I truly love this look. Just the perfect look for a dinner-date followed by a movie but would also work well for an evening of drinks with the ladies.
Aside from my bag, I kept the look free of jewels and other accessories, making the blouse the hero piece. With the blouse's bow detail not to mention lovely ruffle accents; jewellery in this case might overwhelm the look. I tend to air on the side of simplicity even while styling a statement piece. May I recommend gold jewels if thinking of adding some jewelry to such a look, gold will work nicely with the exciting orange.
Well off I go! And thank you for stopping by… catch you again soon!
xx, Ranti