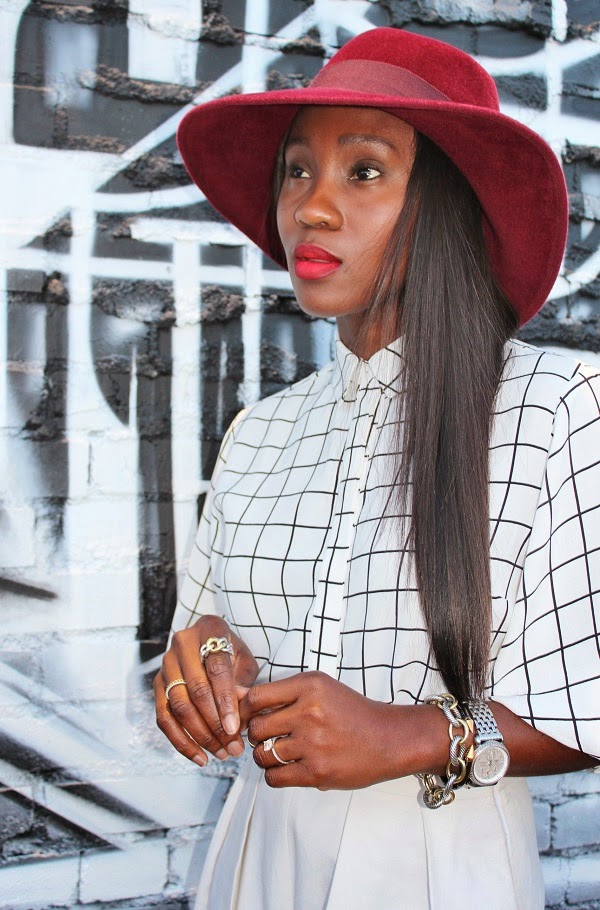 10/20/2014
Black White Bordeaux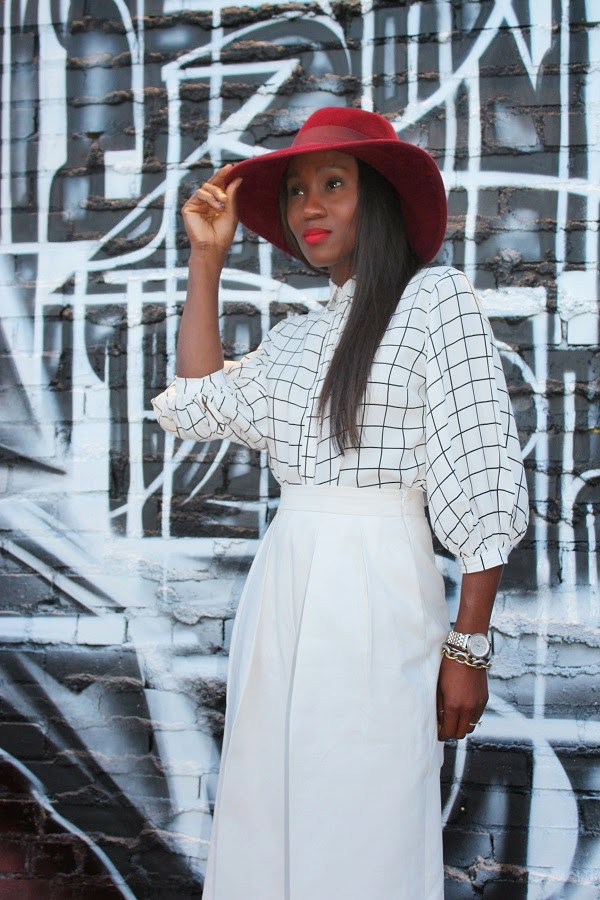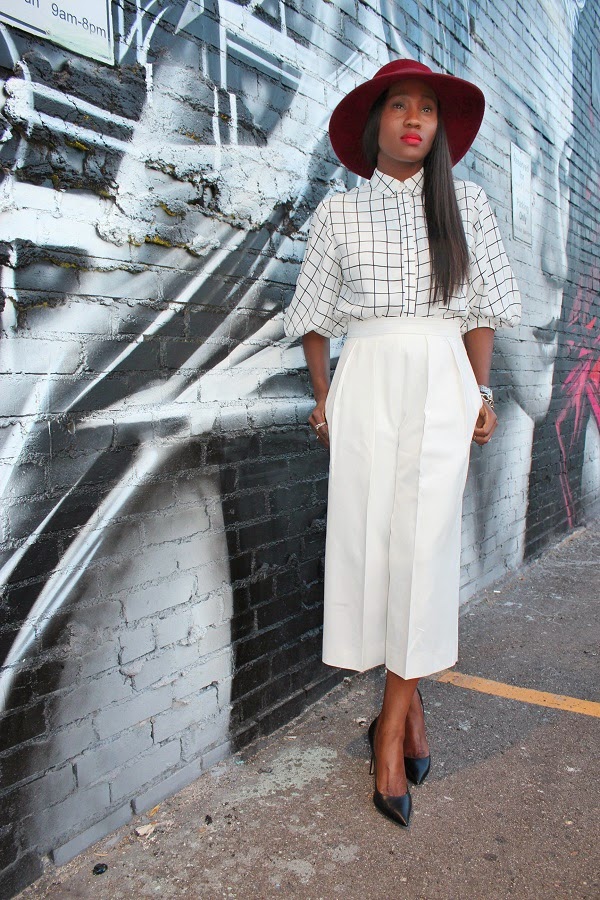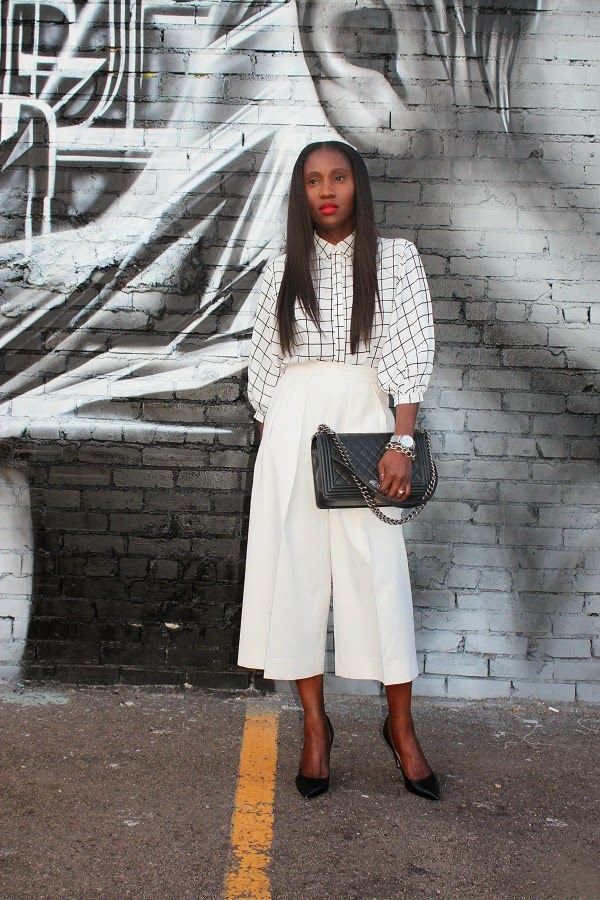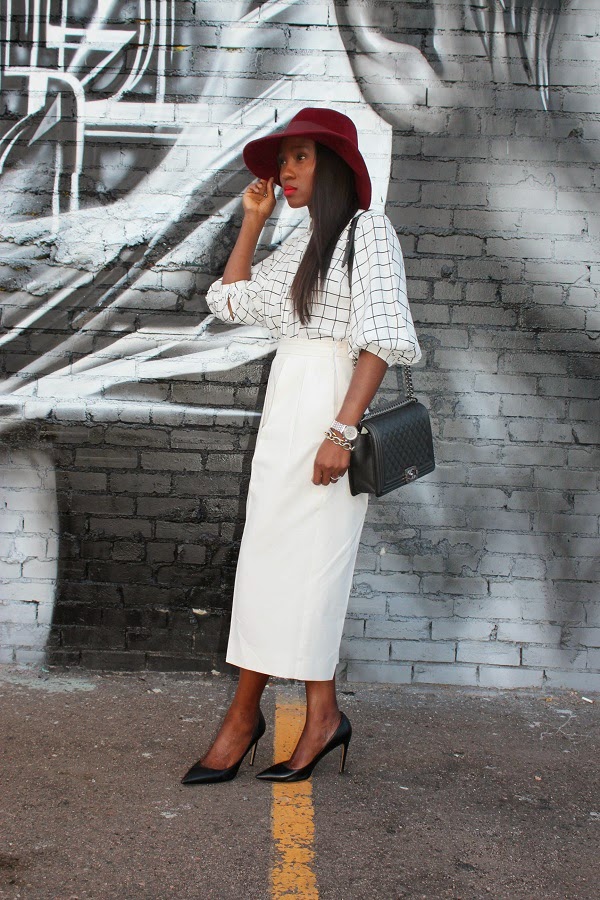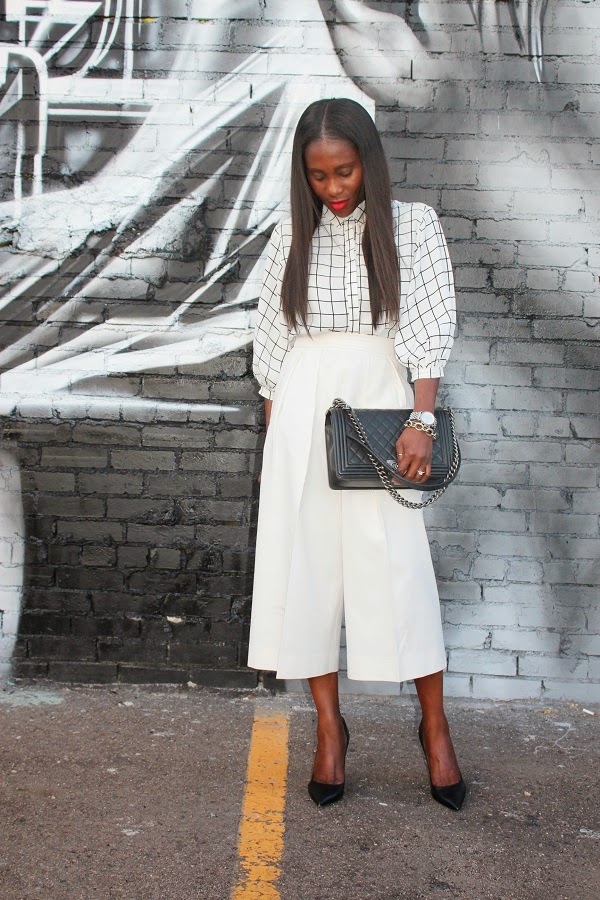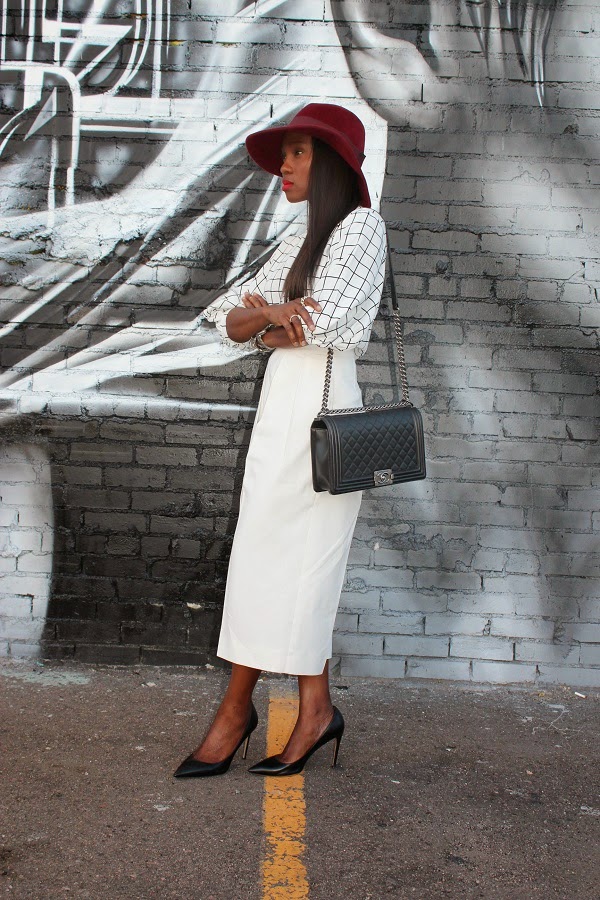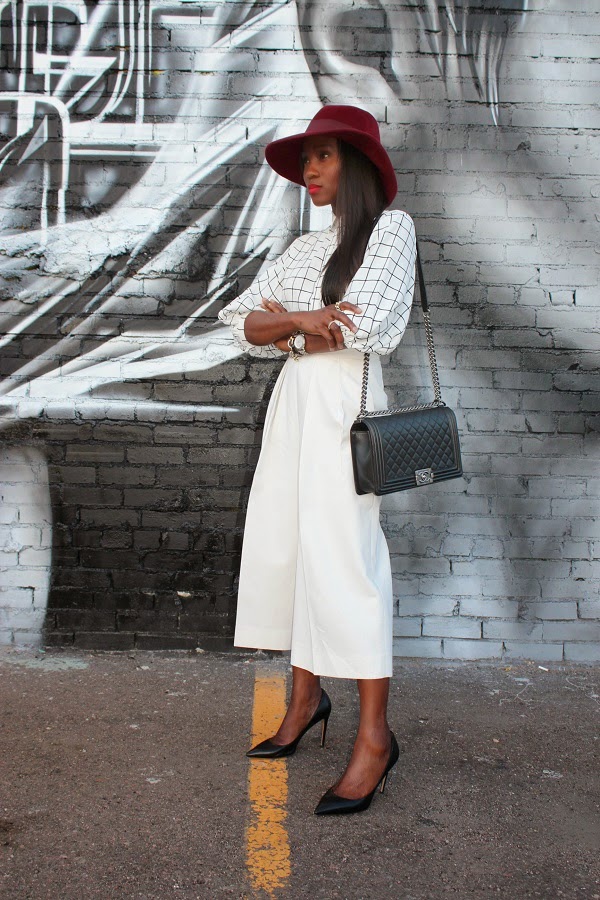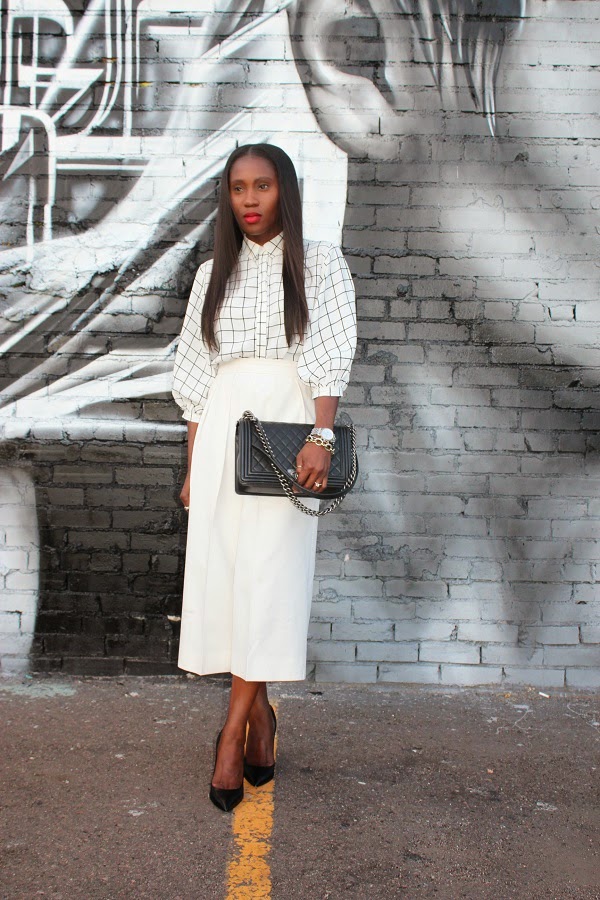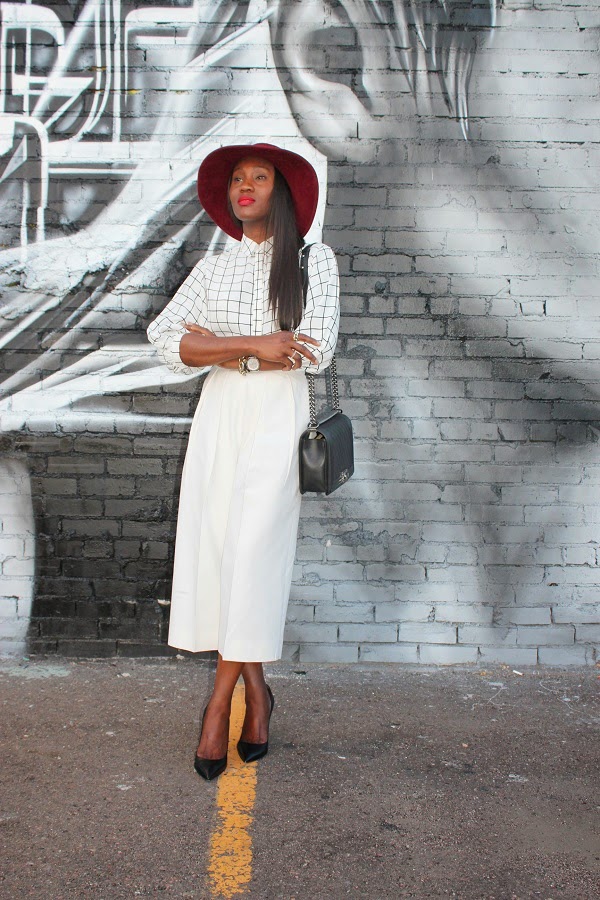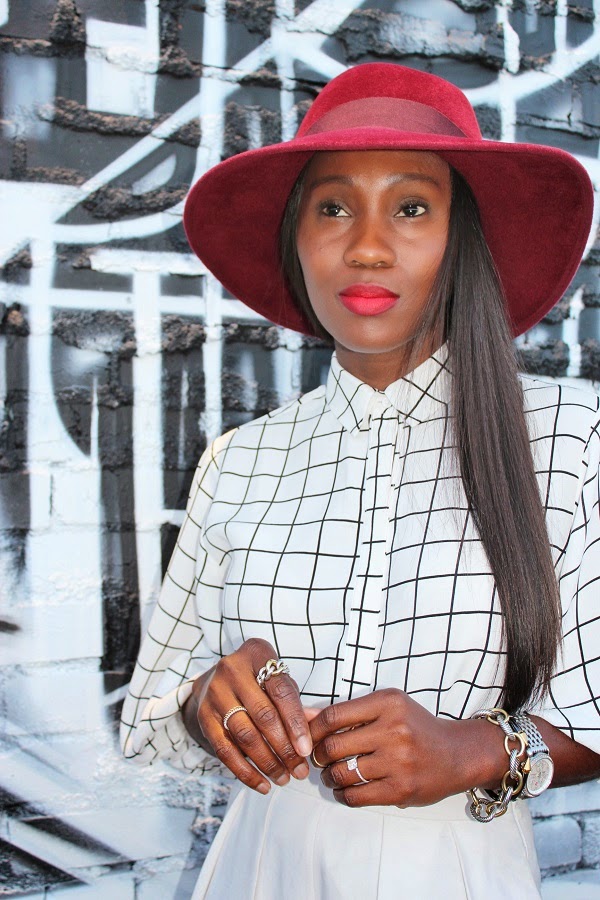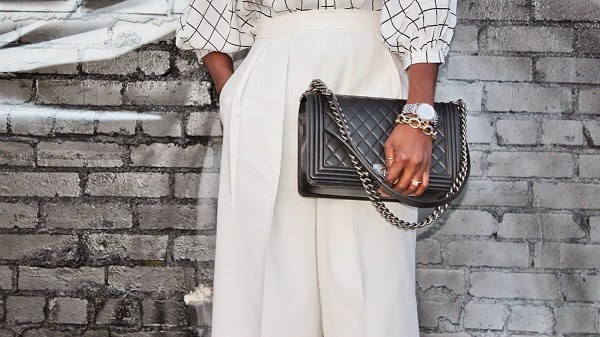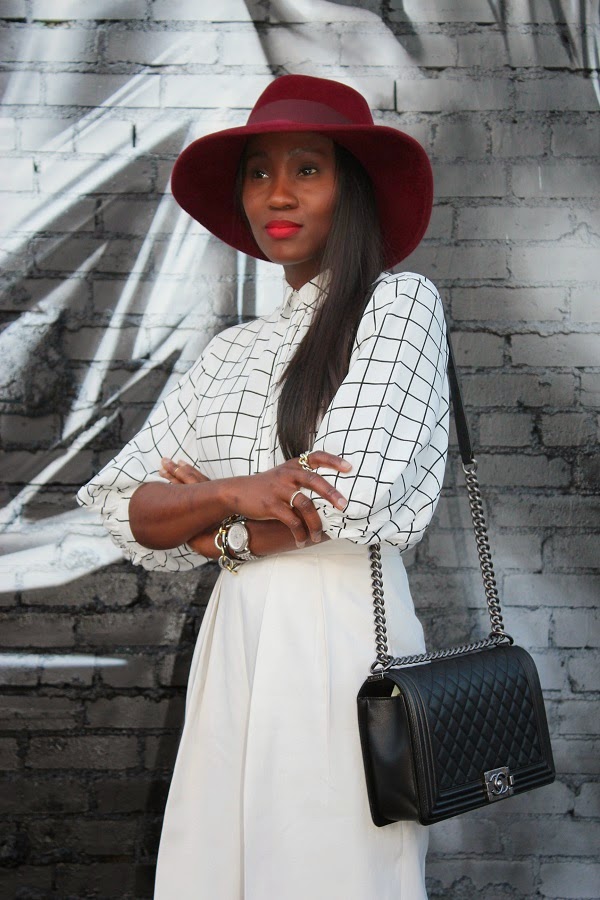 Top: Asos
Pants: Zara, Old Love These, These and These
Shoes: Valentino, & Here
Bag: Chanel
Hat: Patricia Underwood, Sold Out, Love This, This & This
Hello,
Yes, I love the black and white combination, it's
classic, chic and creates a clean look, so what's not to love? Today,
with my monochrome look, I added a dose of bordeaux, a colour which has
a strong presence this fall. Bordeaux is a rich, concentrated, delicious hue, a great complement to many colours; grey, black, brown, navy,
off-white and white just to name a few.
So, this fall make sure to experiment with a dash or large serving of bordeaux, it's too good to pass up.
Well, off I go.
Xo,
Ranti