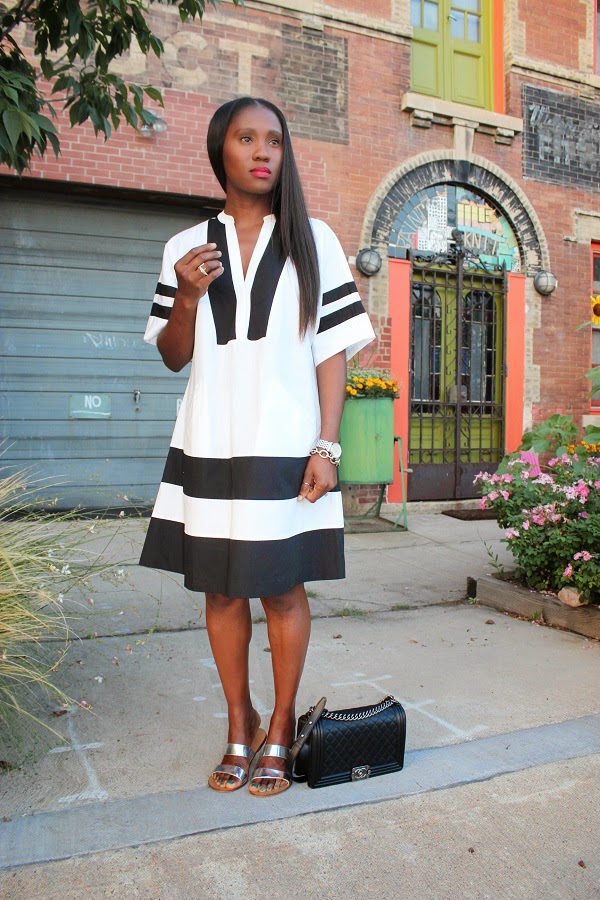 08/01/2014
Black/White/Metal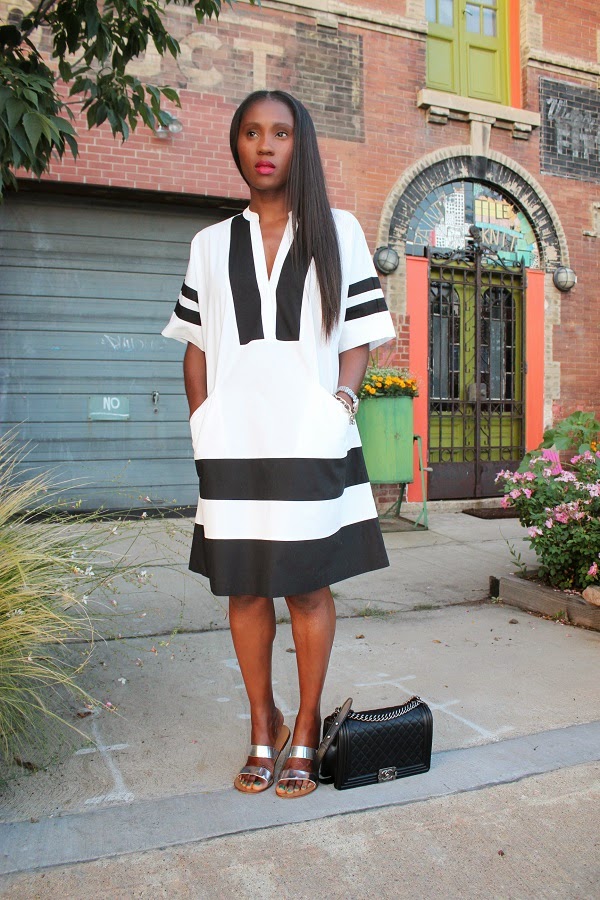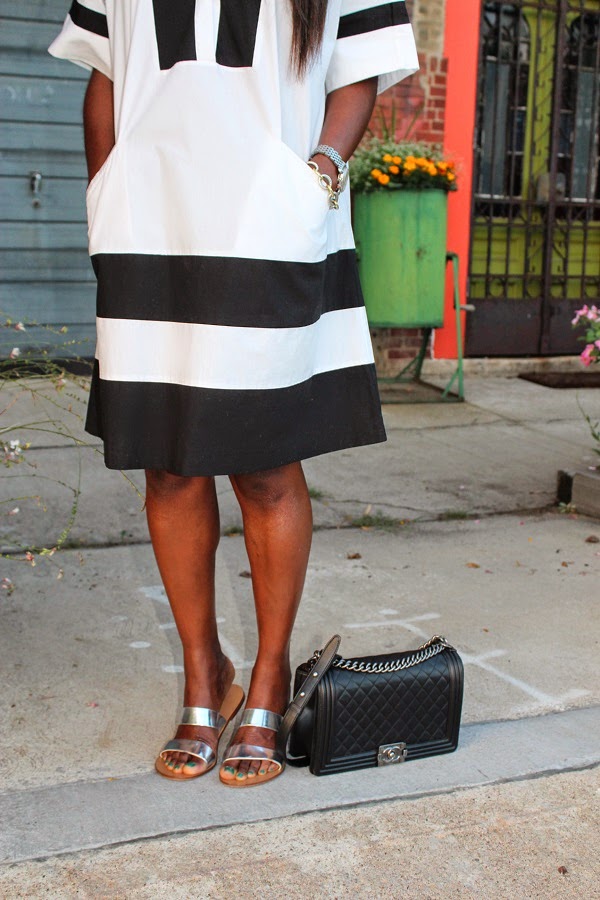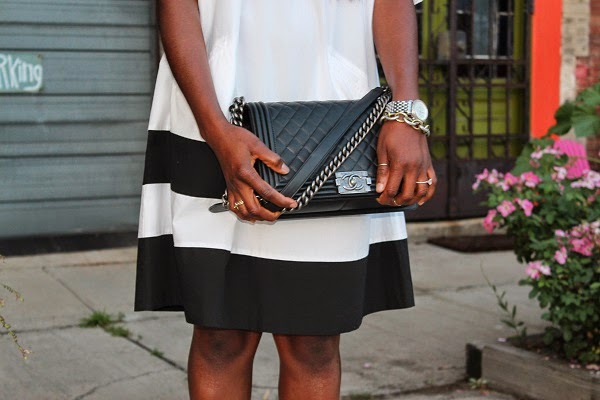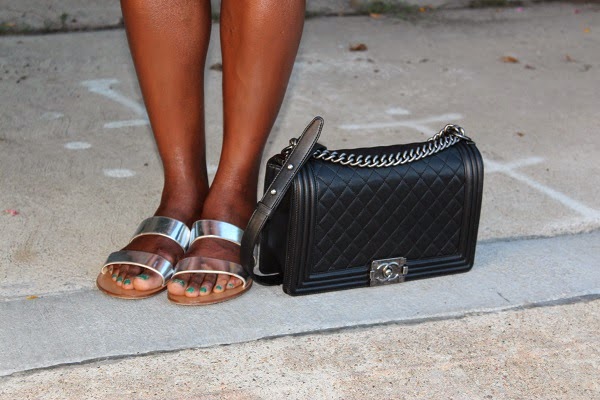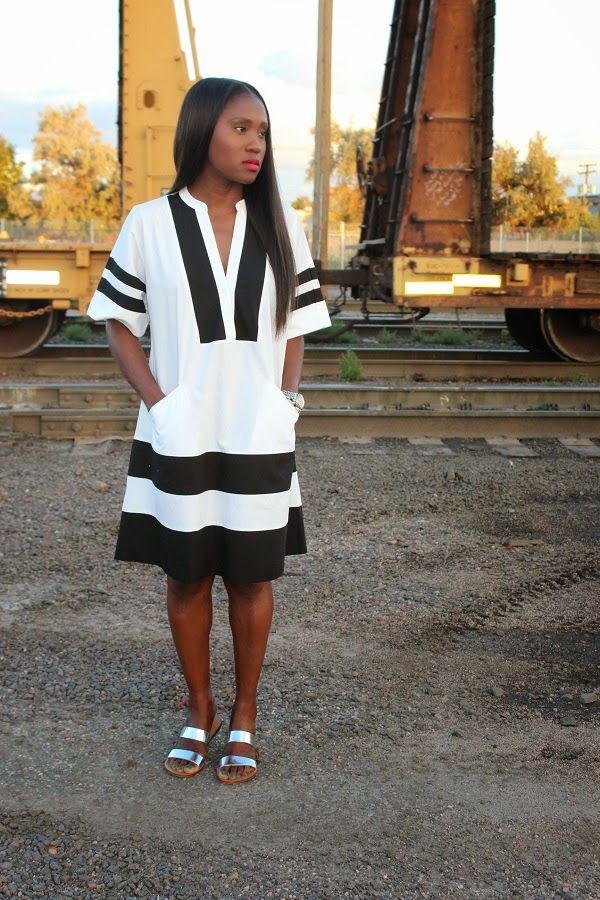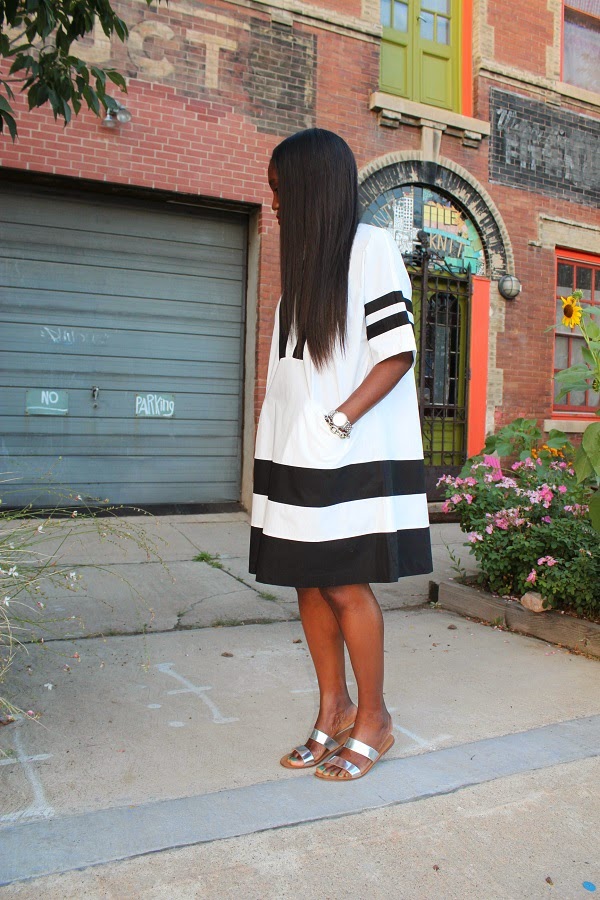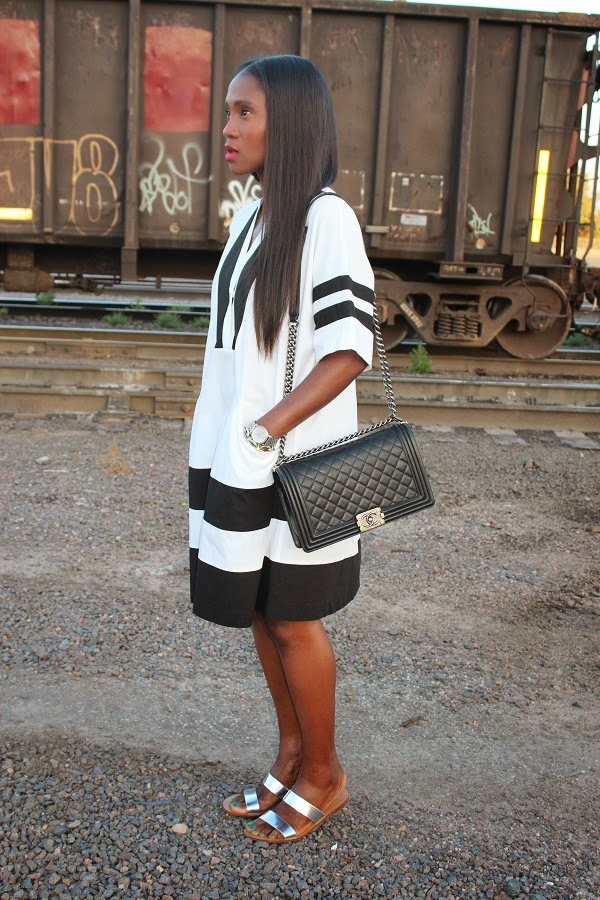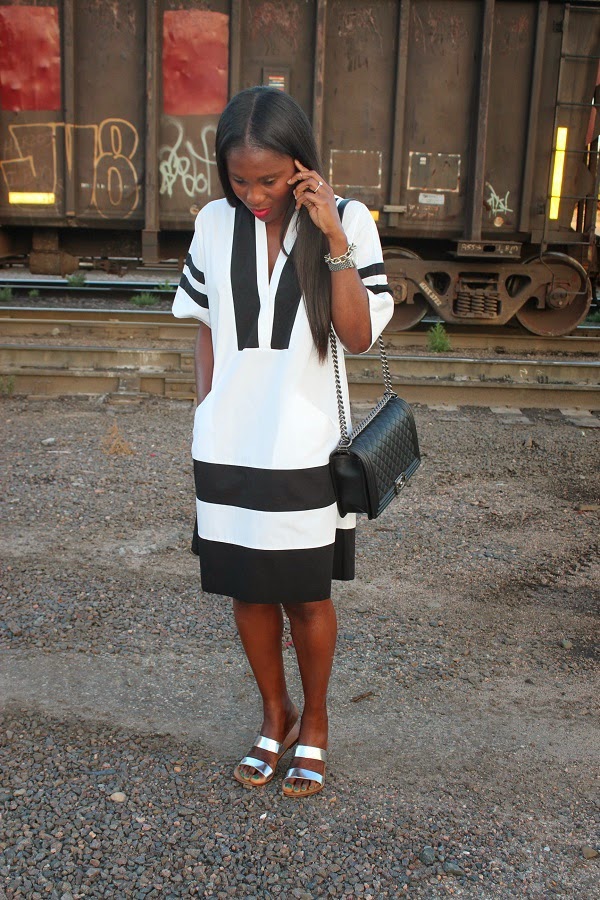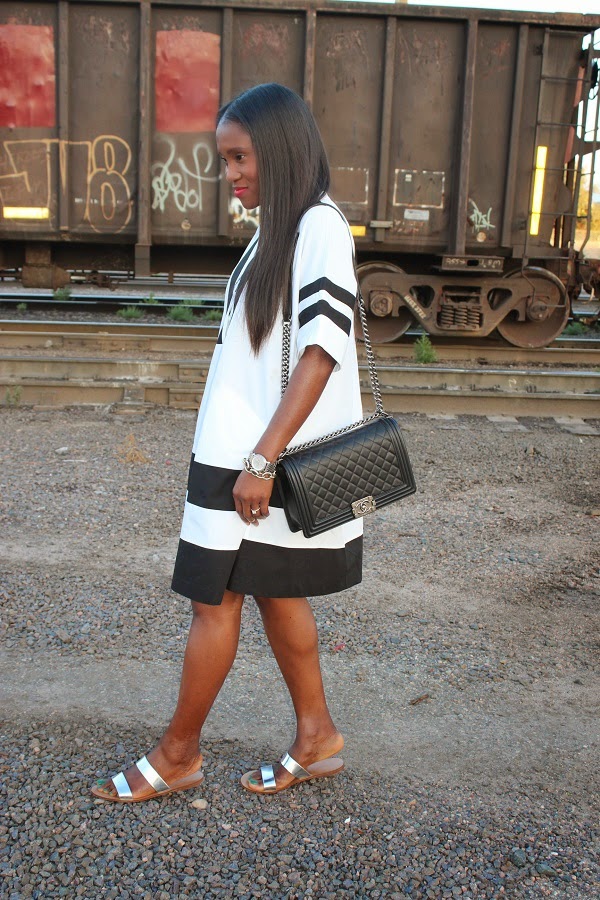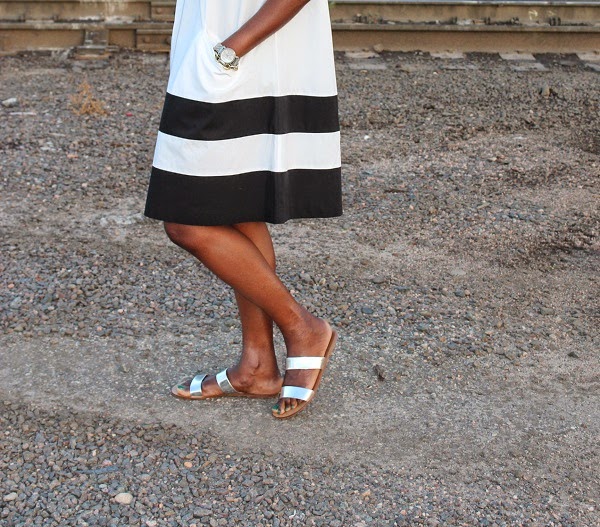 Dress: Madewell, Get it Here
Bag: Chanel, "Le Boy"
Shoes: J.Crew, Get it Here, Similar Here & Here
Hello Girlies & Guys,
Hope it's been a great week for all. Now it's time to relax for the weekend is finally here, yippie!
Today, I'm concluding my black and white look on a very casual note… hope you don't mind.
Casual looks are very necessary, I'm sure not all enjoy heels everyday :).
This poncho dress is so cool and dare I say chic. The bold stripes, mixed with the trapeze shape is a great combination. To complete the look, I went for my metallic hued sandals (I know I have a thing for metallic, I can't help it, it's a neutral colour) and closed with the "Le Boy" bag.
I felt all these pieces together made for a clean,and fresh look.
On a side note, the dress has a bit of an over-sized fit and look to it, so one can either stay true to size or go down a size smaller.
Well, off I go.
Xo,
Ranti