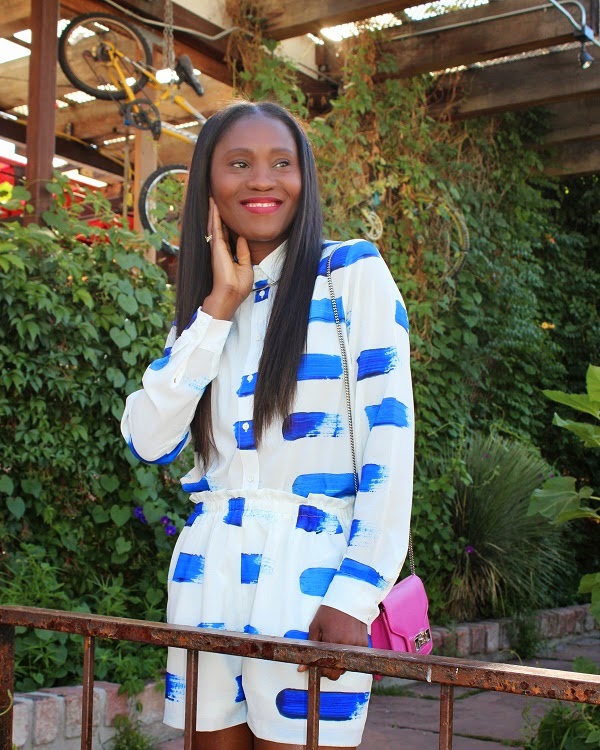 08/04/2014
Blue Abstract Monday
Blouse: Textile Federation, Here
Shorts: Textile Federation, Here
Bag: Proenza Schouler, Sold Out, Try This & This
Shoes: J.Crew, Old
Necklace: Zara, Another Option Here & Here
Hello,
I hope all had a great weekend, filled with tones of summer fun.
Mine was great, it was "the boy's" birthday so we hit the town a bit in celebration. We had to squeeze in an ice cream run during the outings, I have a bit of a sweet tooth, so I love a yummy treat. Ended last night with a wonderful dinner, what a great weekend. What did you do?
Having fun in a abstract co-ords set today, the prints highlights rich shades of blue which is a perfect summer bright.
I chose to pair these heels with the look because print on print can work well together especially if the colours pull from one another. Wanted a wink of colour so I opted for the pink wallet on the chain, love the saturation of pink next to the blue and white look.
What do you think of the matching set look? I love it, do you?
Xo,
Ranti