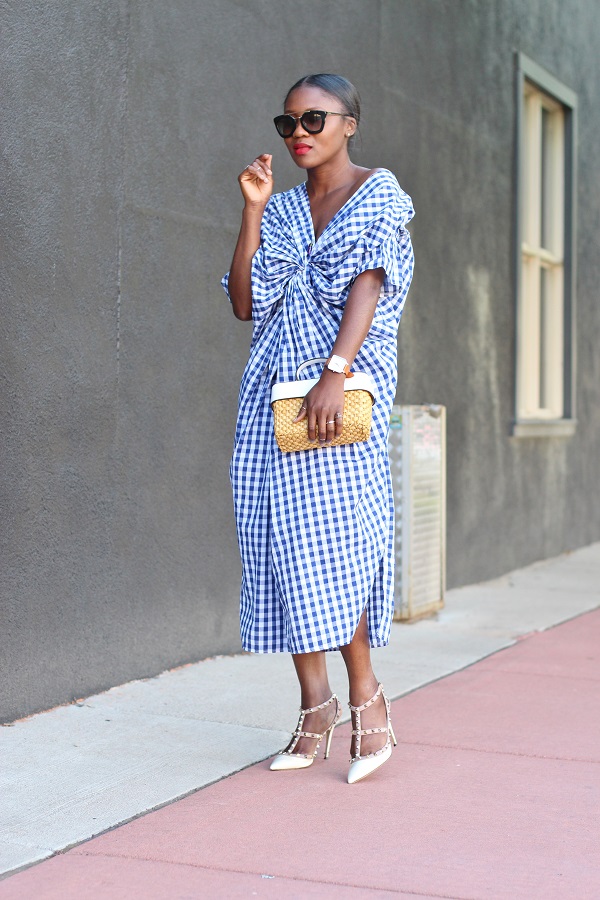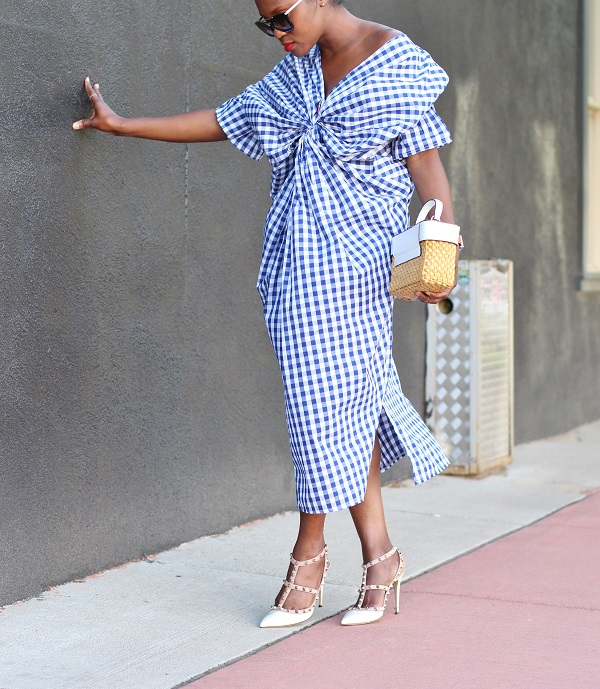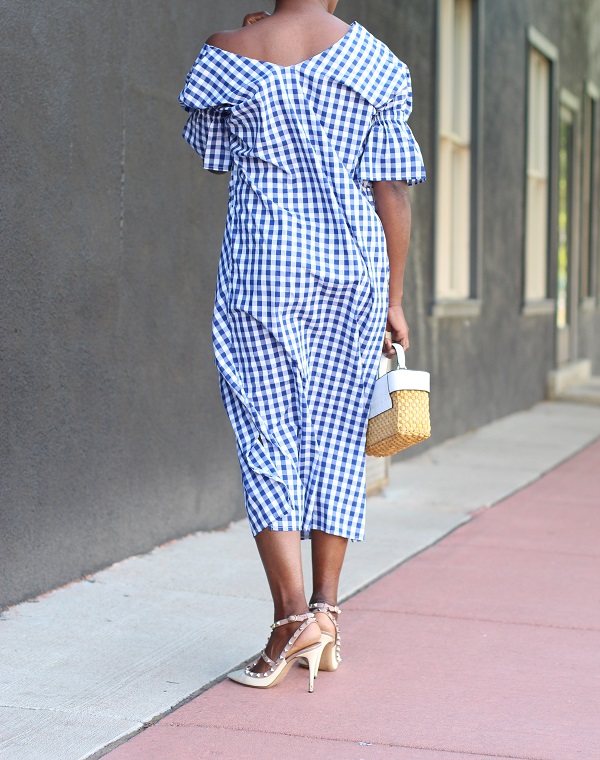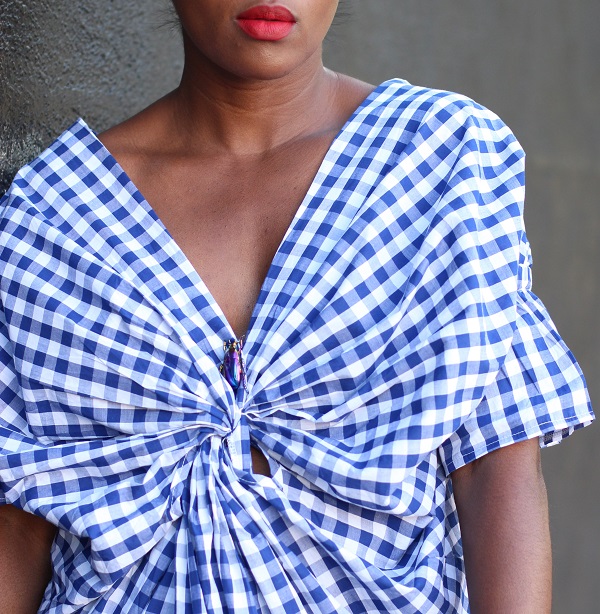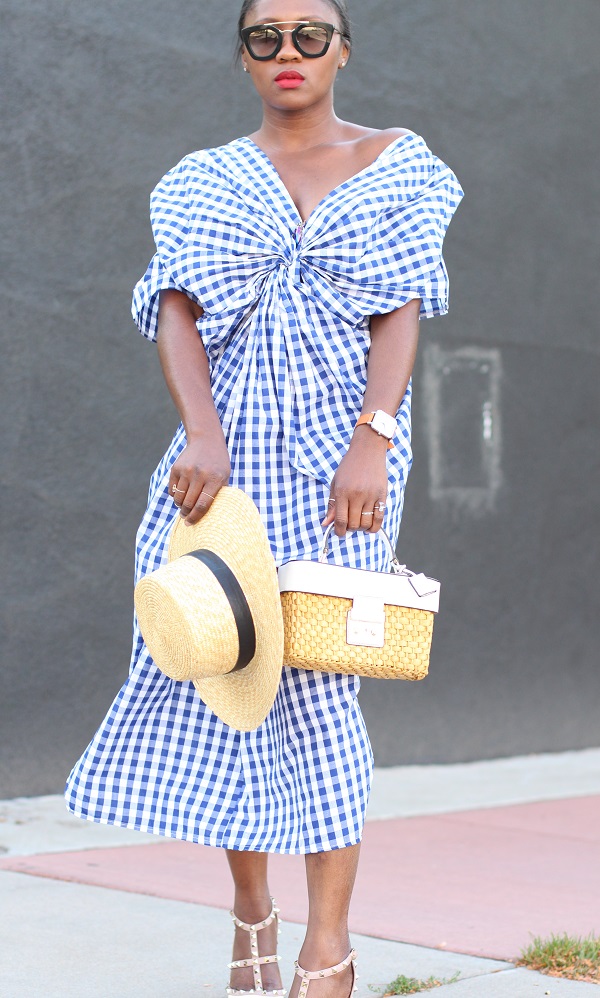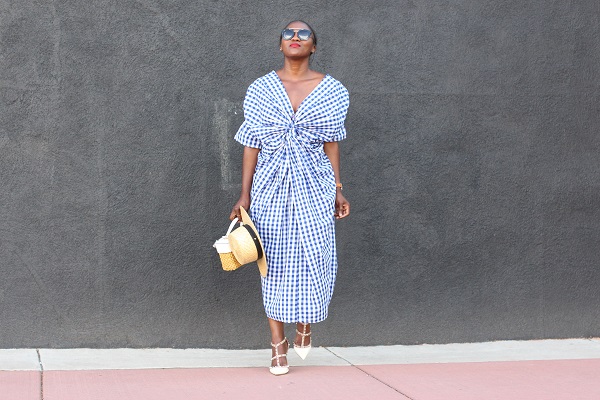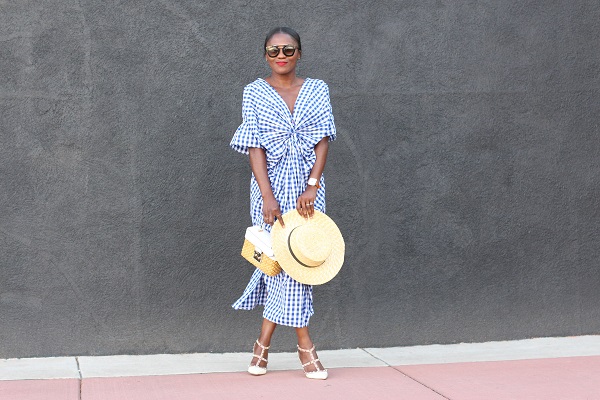 Blue gingham dress, & Here in black and white | White studded heels | Straw box bag | Straw hat | Tan leather watch | Iridescent blue bug pin | Black gold trim sunglasses |
Happy Monday Beautiful People,
How was your weekend? Wonderful I hope.
Starting the week off in this blue gingham dress. It's light-weight, slightly architectural and just plain cool; it embodies a lot of qualities I hope a piece would have.
Though not too busy, it's definitely a statement piece so I chose simpler pieces to accompany it.
I wore this dress back to the front because I felt it looks cooler that way, don't you agree?
Just add a pin for a better fit on the front to avoid any wardrobe malfunctions.
Won't you go ahead and catch the cool dress bug with me.
Well, off I go.
X