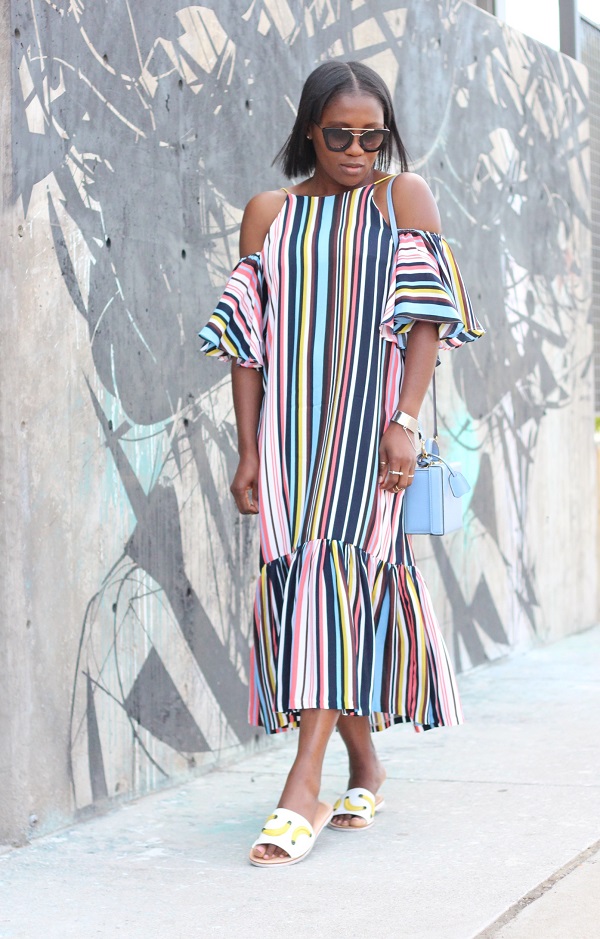 07/20/2016
Colorful Lines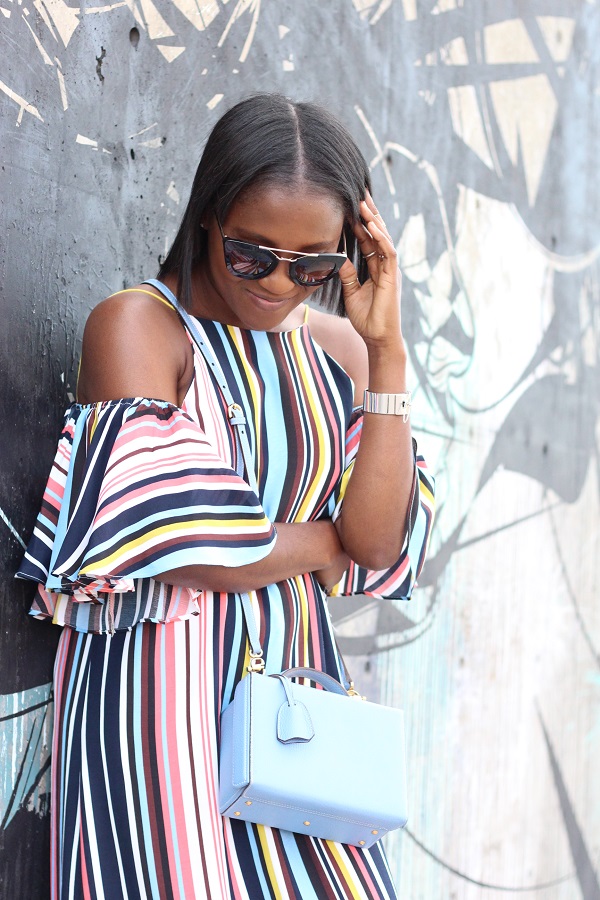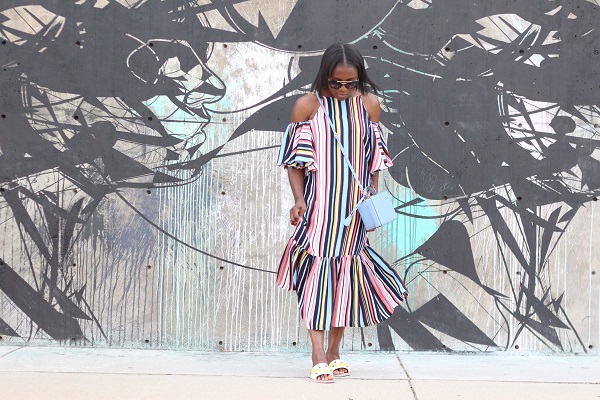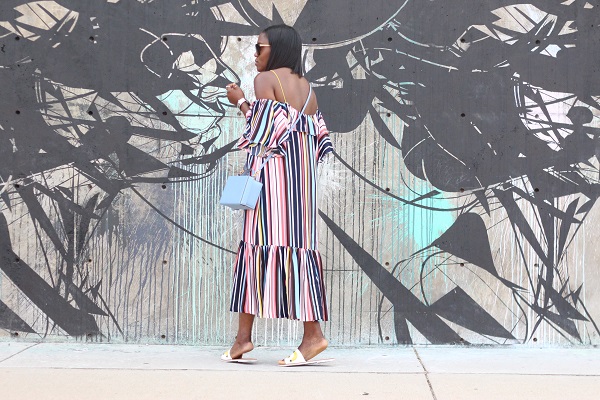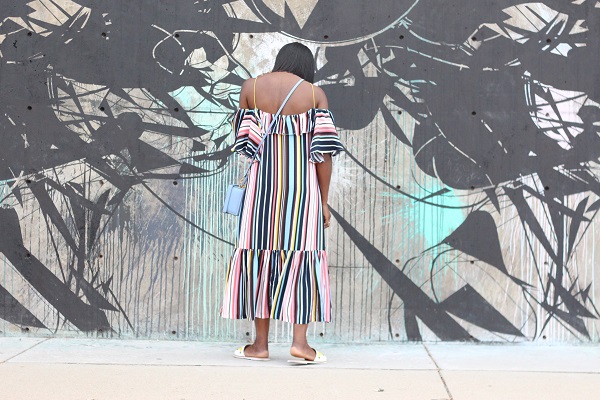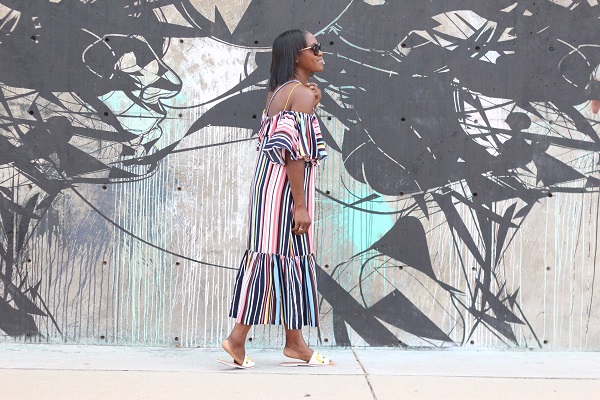 Cold shoulder striped dress, sold out, similar Here & Here | Banana print slides, also love these option Here | Blue box cross-body bag | Silver chain link cuff | Black gold trim sunglasses |
Hello Beautiful People,
How are you?
Sharing this cold shoulder striped dress with you today; a fun and cool summer piece.
Again, I have to admit I prefer the cold shoulder trend to the off the shoulder trend because the additional piece along the shoulder just makes for a more interesting twist. Do you have a preference?
Going for a bit of a whimsical look so I paired this dress with these banana print sandals, these slides have quickly become a go to piece for me, perfect with a simple dress or an interesting one such as this while not over-powering the look.
Well, off I go.
X