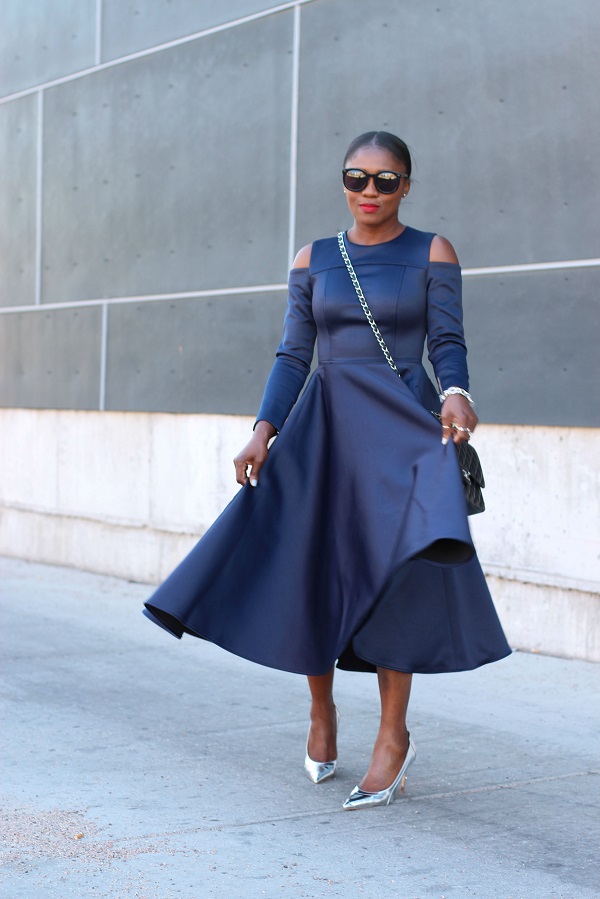 09/21/2016
Blue// Silver Details
Blue Dress | Chanel bag, medium size Here and another option Here | Silver metallic heels, similar Here | Black sunglasses | Link Bracelet | Silver cuff | Lips: Nars Mysterious Red
Happy Wednesday all,
How are you? Well. I hope.
Staring yet another blue number, though not planned, I have noticed quite a number of blue pieces in my wardrobe lately. Not quite sure why my eye is gravitating towards that hue, but I have to admit I do love many shades of it including the tonal richness of the tone in this dress.
This satin dress is quite pretty and luxe, and I love how the bottom half moves with each movement of the body; and the cut off sleeves are definitely a great way to incorporate the cold shoulder trend which is still going quite strong.
I chose silver details to have more of a galactic feel to the look.
I hope you love it.
Well, off I go.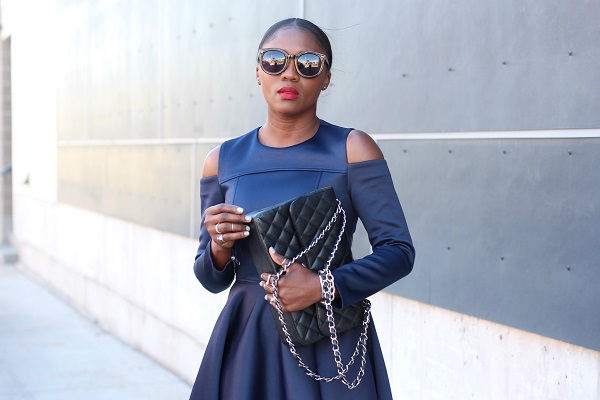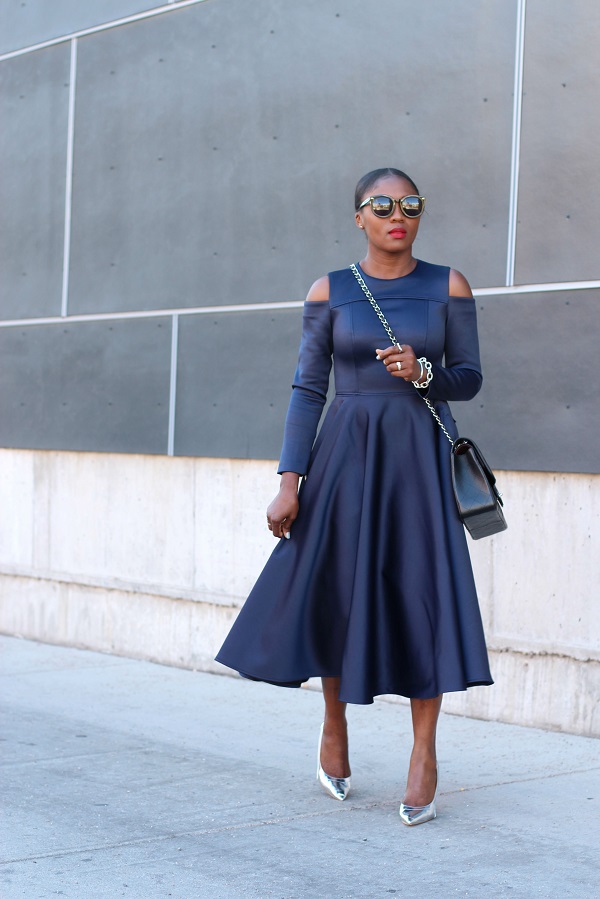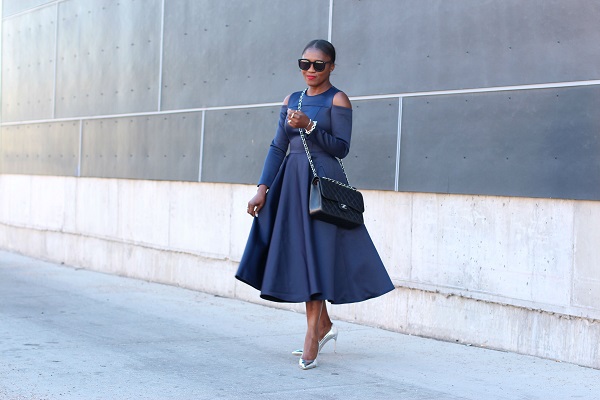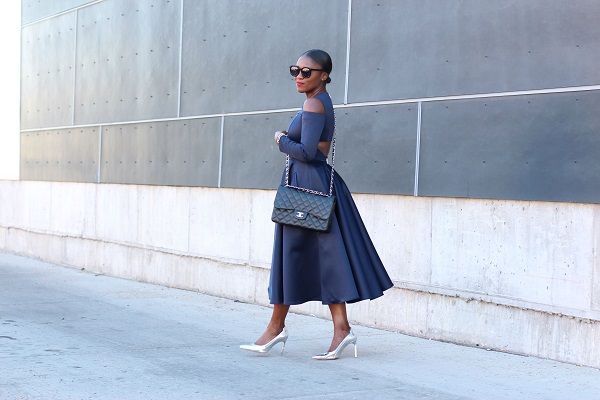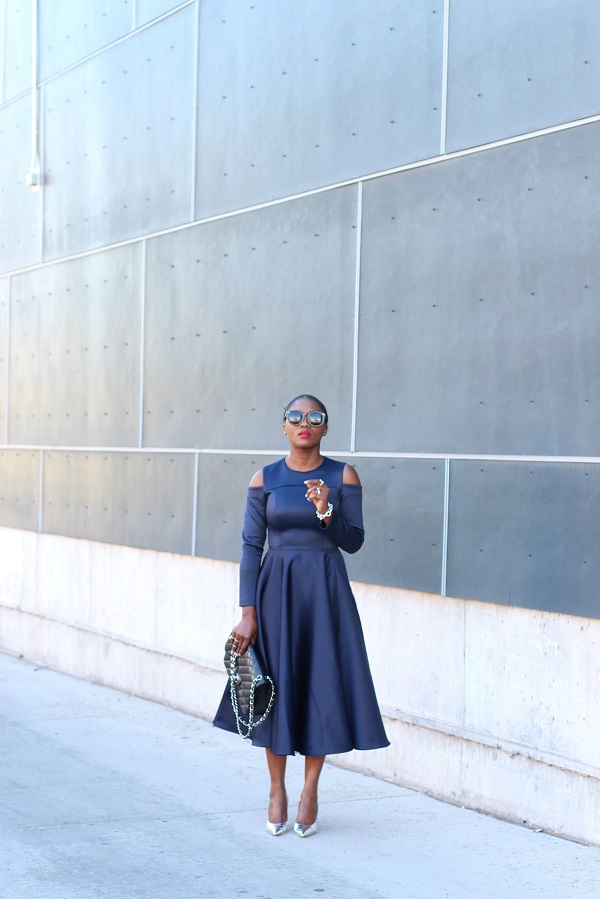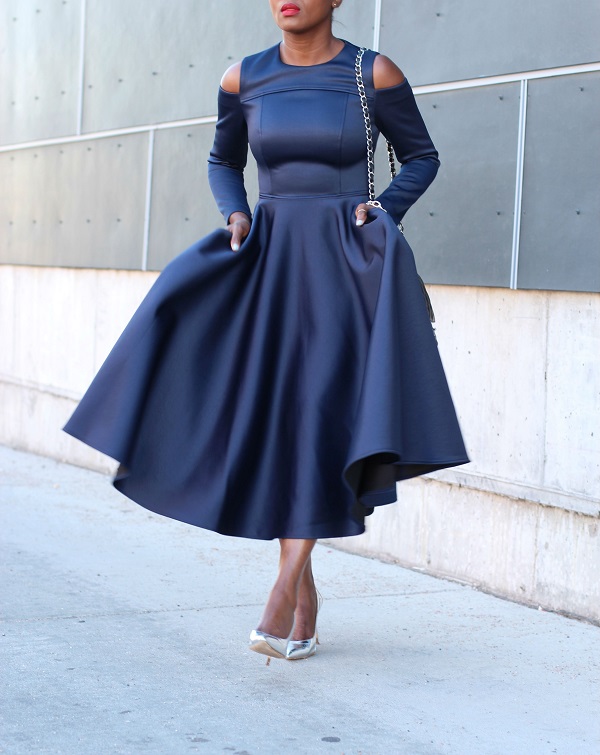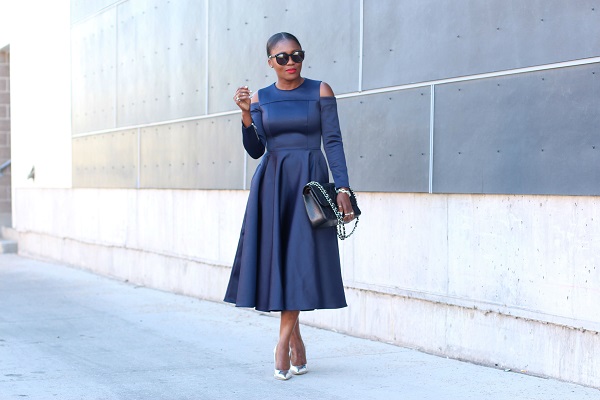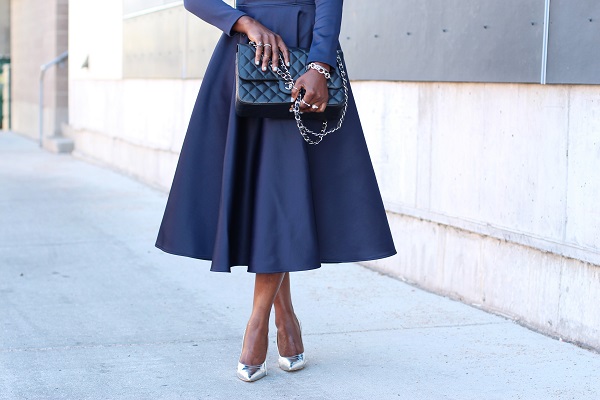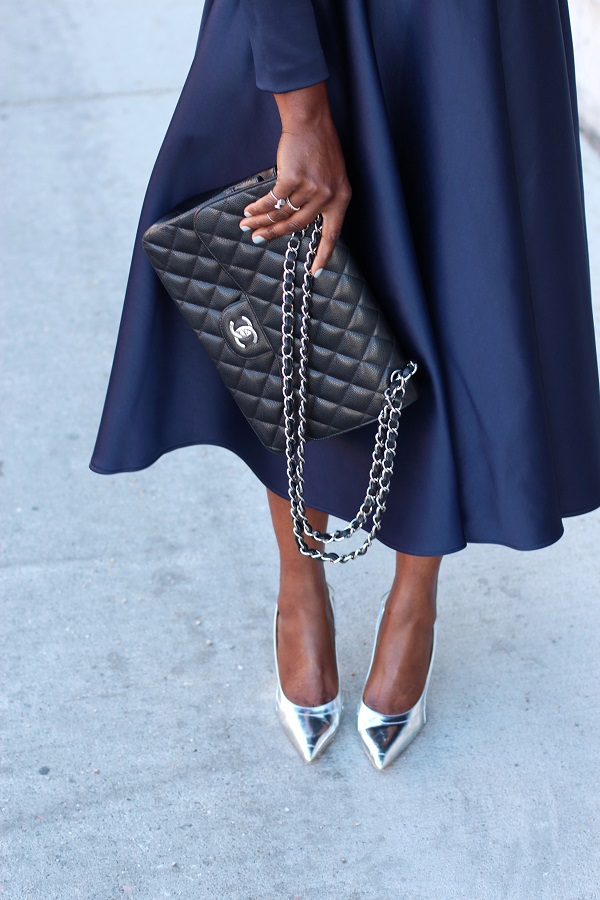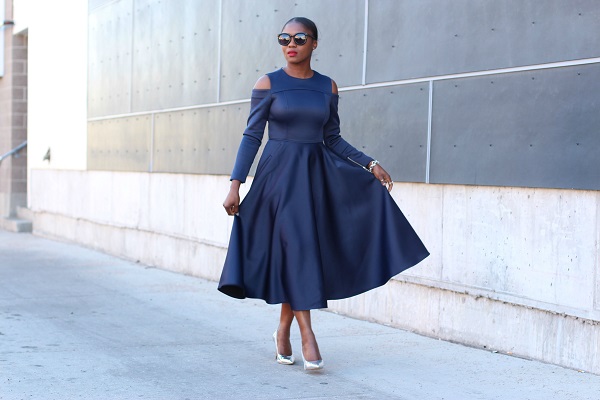 Have a wonderful day!
Xo,
Ranti