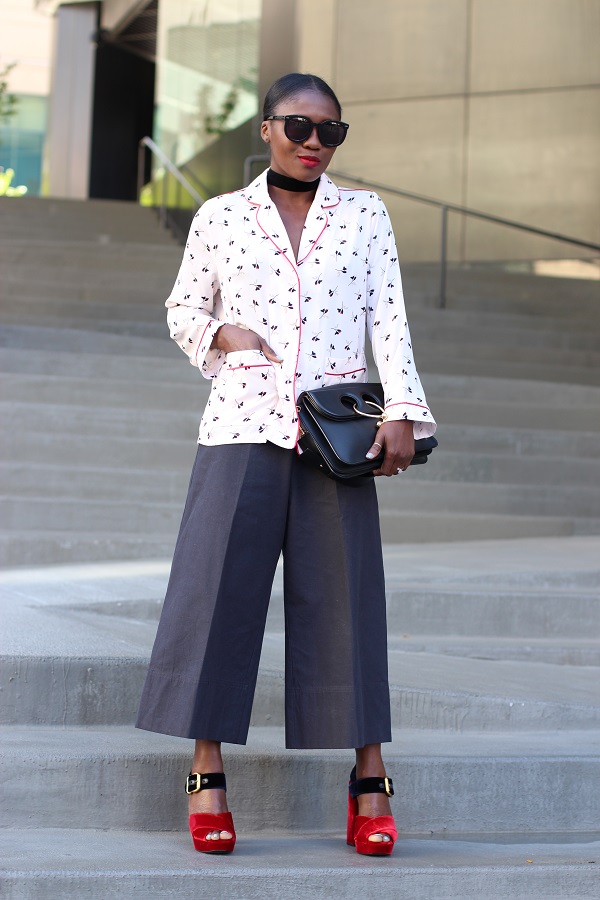 09/23/2016
Red// Velvet Touch
Pajama Top | Black culottes, also love These & These | J W Anderson Bag, smaller version Here | Red Velvet Platform Sandals | Black Velvet Choker | Black sunglasses | Daniel Wellington Gold Cuff | Daniel Wellington Watch | Lips: Nars Mysterious Red
Use code: "REVIEW" for 15% off any purchase with Daniel Wellington
Hello all and happy Friday!
I hope you all have had a wonderful week, any weekend plans you care to share?
It's been a bit of a strange week for me, so I'm so glad that it's Friday.
Since the fall season is now here, transitional pieces are also in full gear.
Styling these washed black culottes, same as on Monday's post with a floral print pajama top. I do love the pajama trend, it gives a relaxed and carefree vibe which I almost always go for.
To add a bit of pop to the look, I accessorized with a black velvet choker and my red platform shoes. These shoes are what this time of year are all about, the richness in hue was definitely the right touch.
Well, off I go.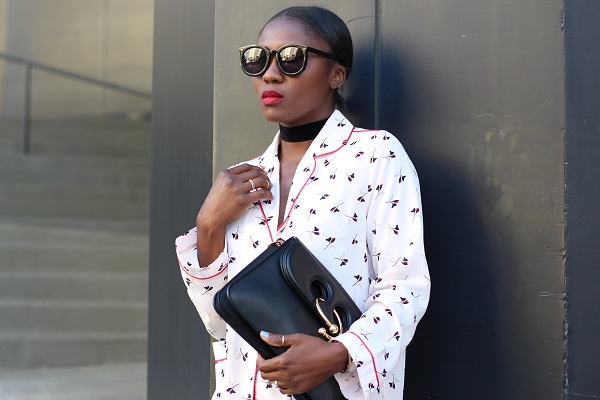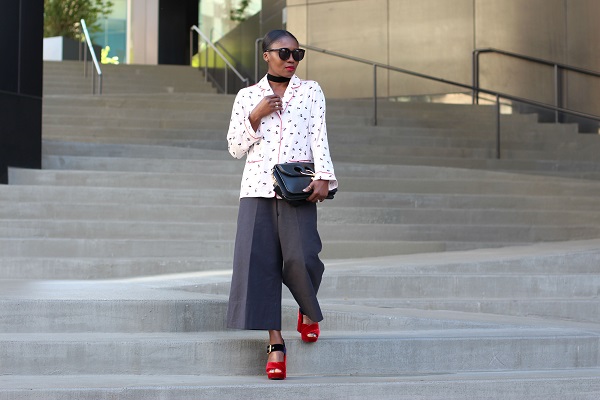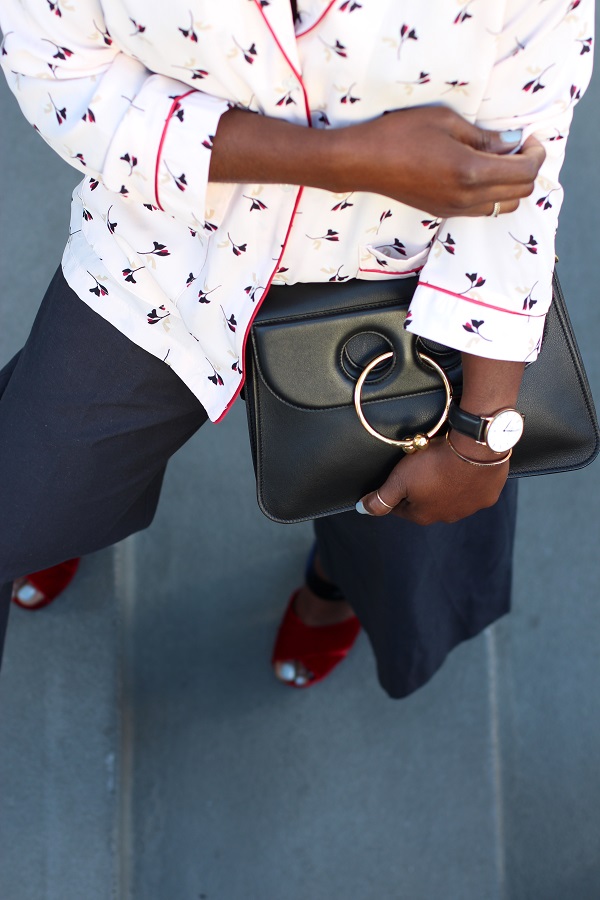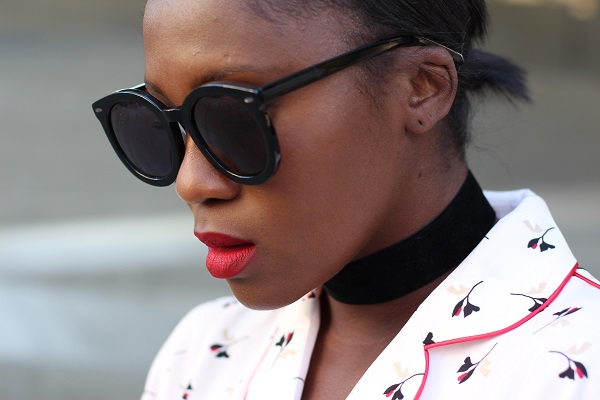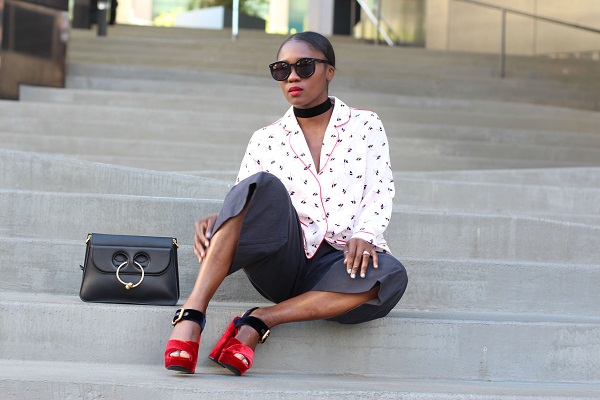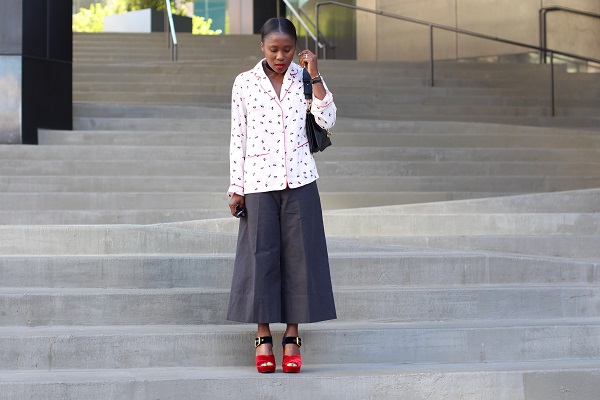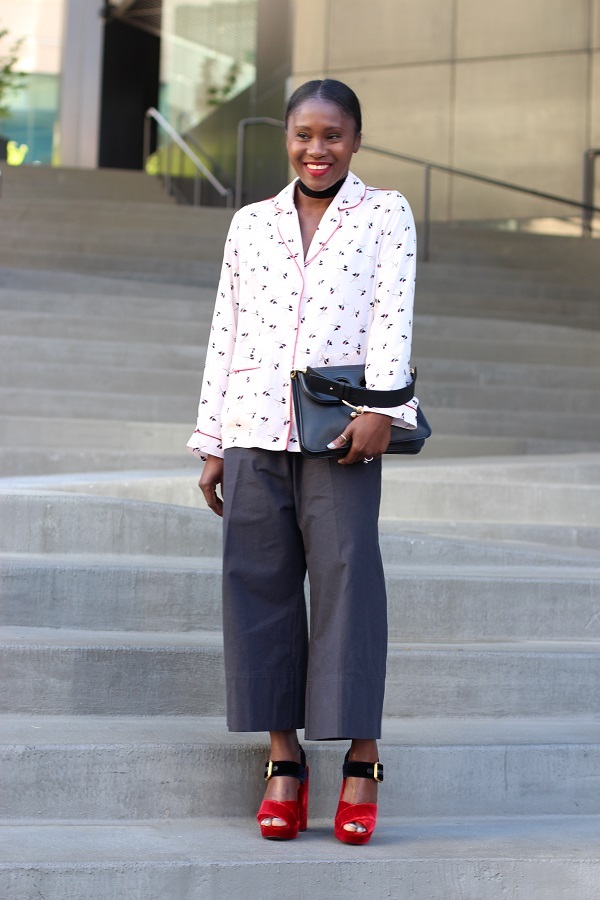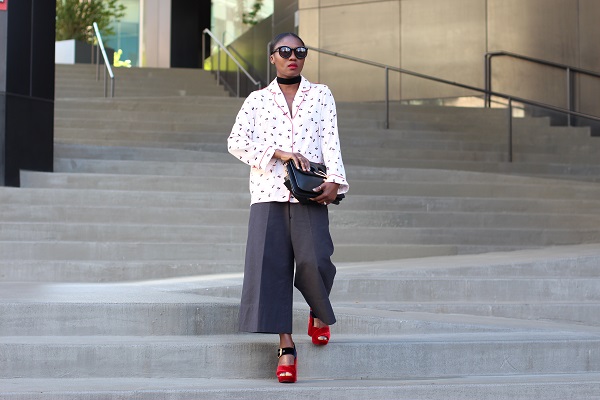 Have a wonderful Day!
Xo,
Ranti