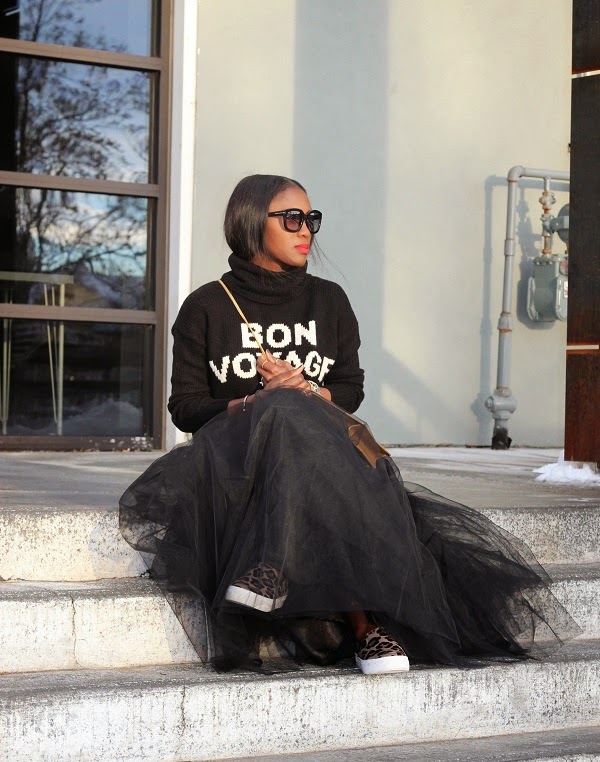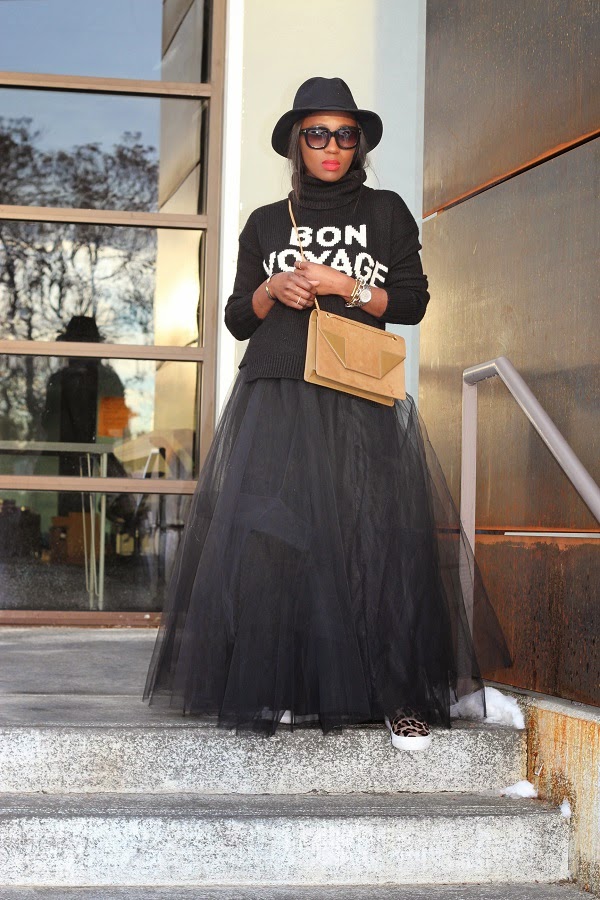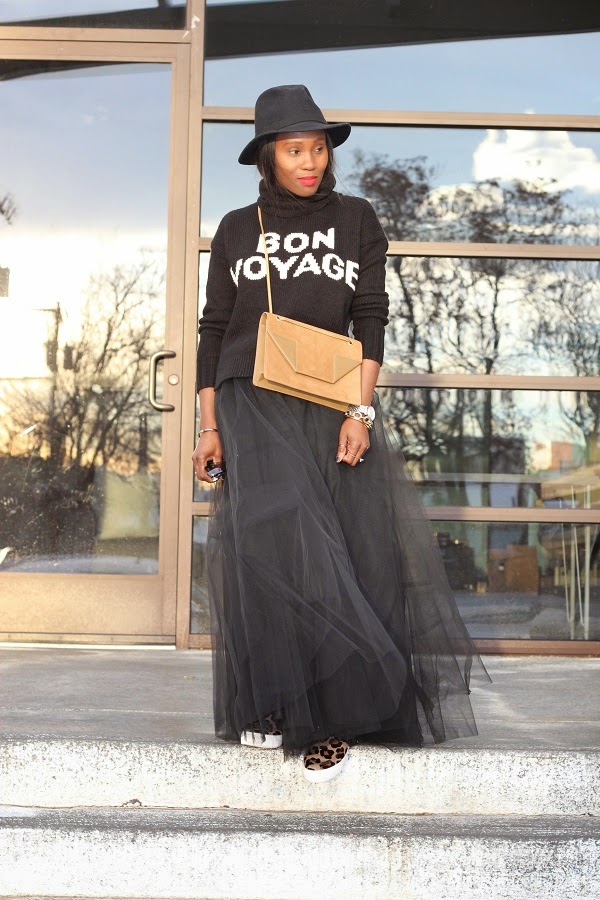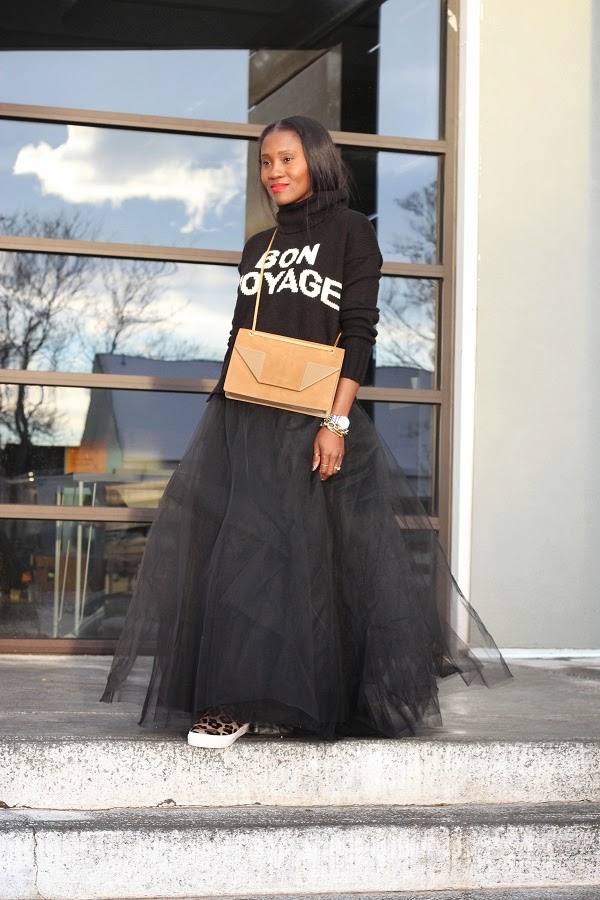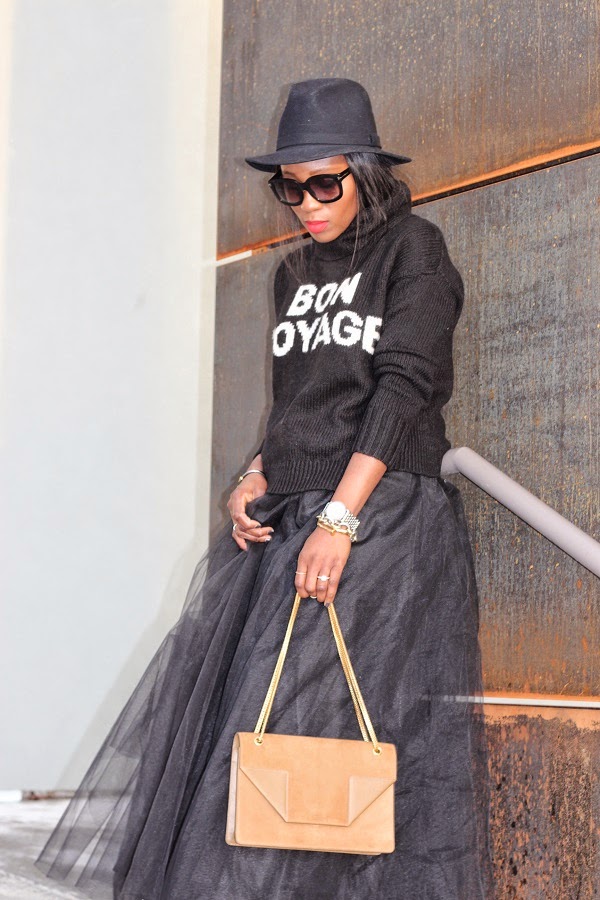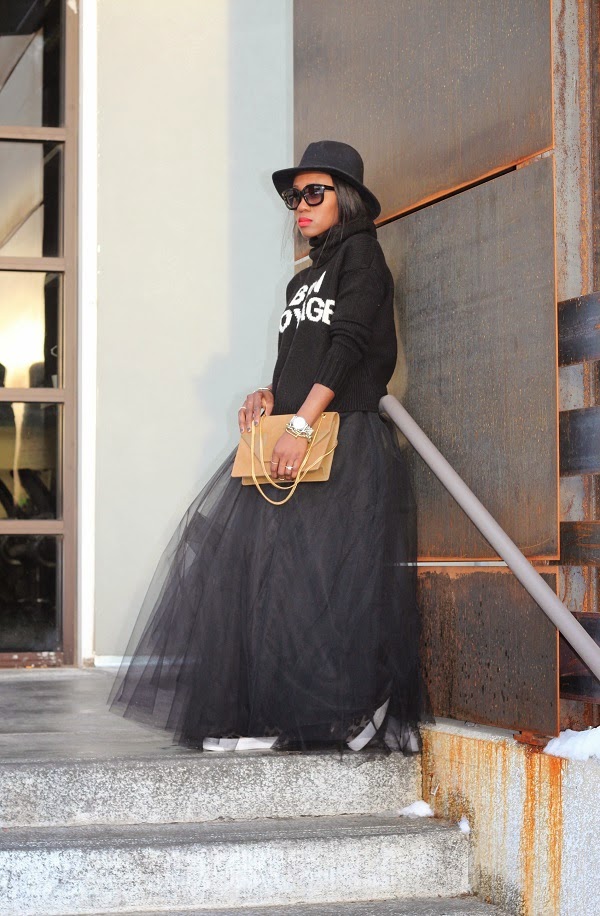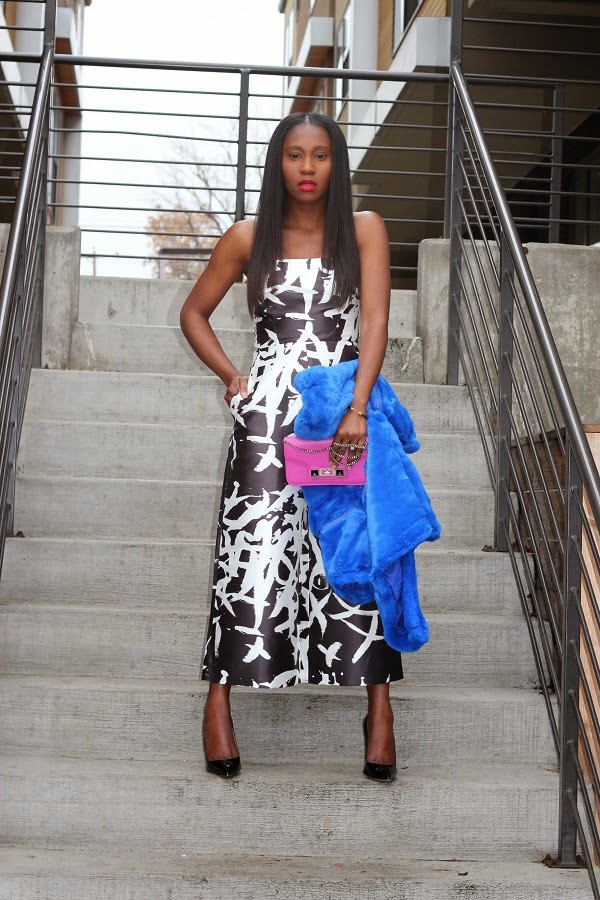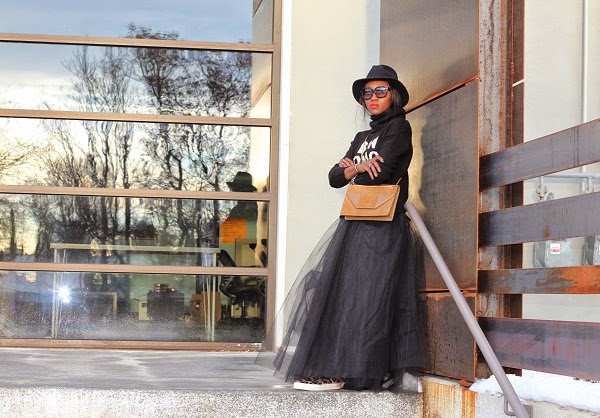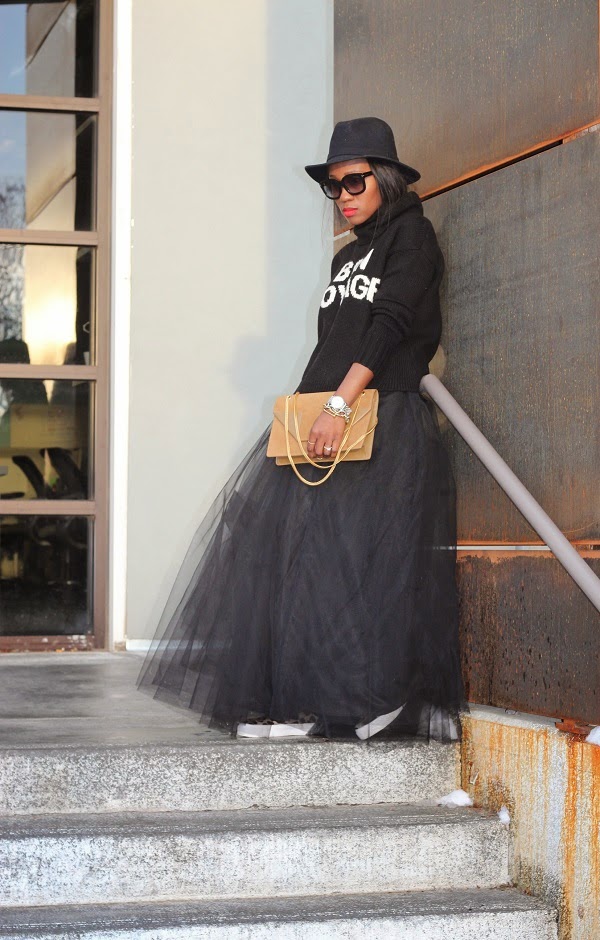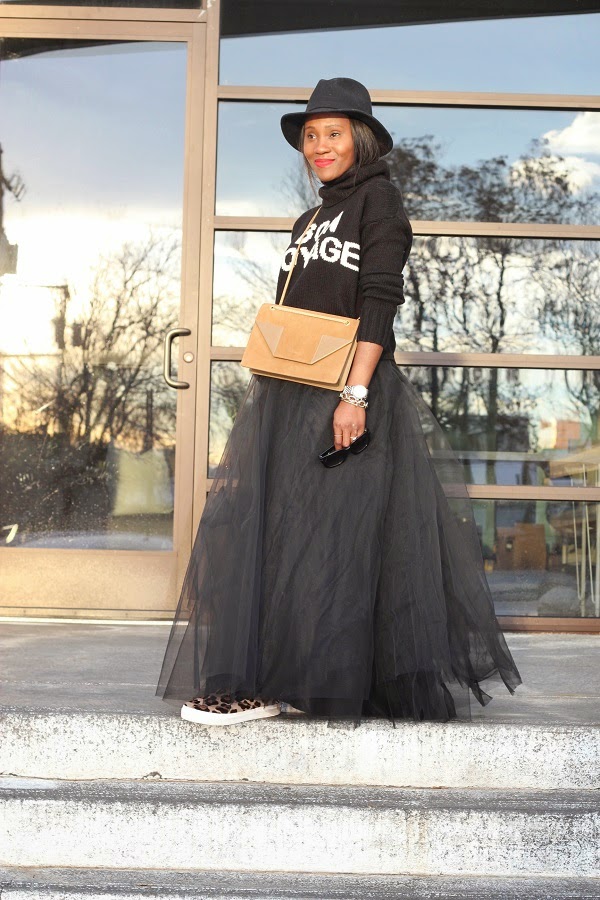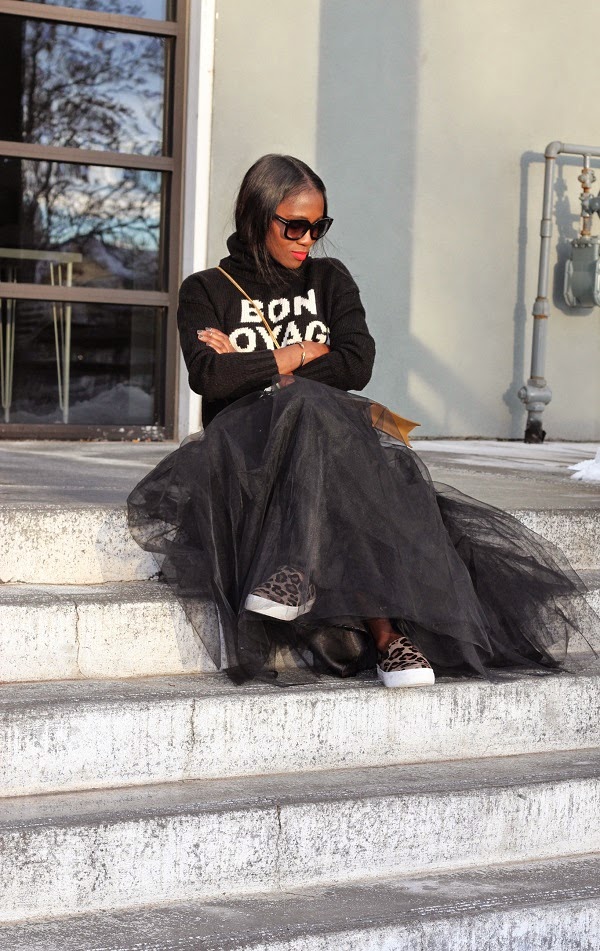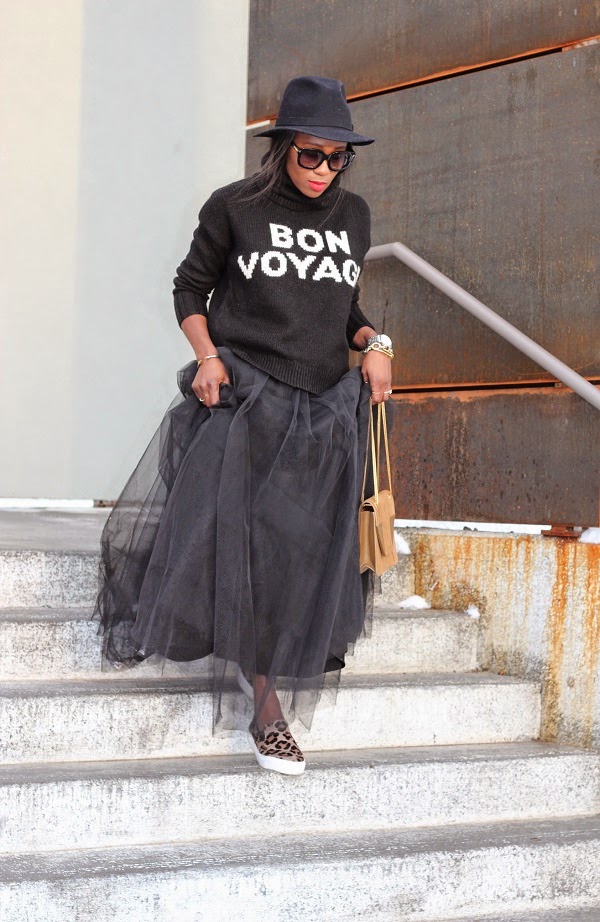 Sweater: Madewell, Here & Here
Skirt: Space 46, Also love This
Hat: Bailey For JCrew
Bag: Saint Laurent Paris, Sold Out, Similar Here
Shoes: Coach, Sold Out, Similar Here
Watch: Michele Face & Band
Bracelet: Vita Fede & David Yurman
Ring: Madewell
Lips: Nars Dragon Girl Pencil & Heat Wave Lipstick
Happy Friday Loves,
I hope all has had a wonderful week.
Bon Voyage: "… a French phrase borrowed into English, usually translated as "have a nice trip" or "safe journey"". What a great saying? This weekend as my family and loved ones will be gathering in celebration of my dad #2, I chose this sweater for it's graphics as a way to wish him a"safe journey" on his transition. I am usually a private person but I cannot help but to share this because this man meant the world to me. More than a dad, he was a friend, a confidant when my mum and I have our moments. He gave the best advice, not to mention a wonderful listener, and he'd talk to me hours at a time about nothing and everything, I cherished those moments. Though he was not my biological father, I was never meant to feel less than his biological daughter, I appreciated him for that.
Dad #2, my name for him as programmed on my phone, that way I could smile to our inside joke about why I called him that. To say I am sad about his sudden death is an understatement.
I thank him for his kindness and simply for just being who he was.
Rest in peace Dad #2.
Well off I go.
Thank You For Stopping By,
Ranti