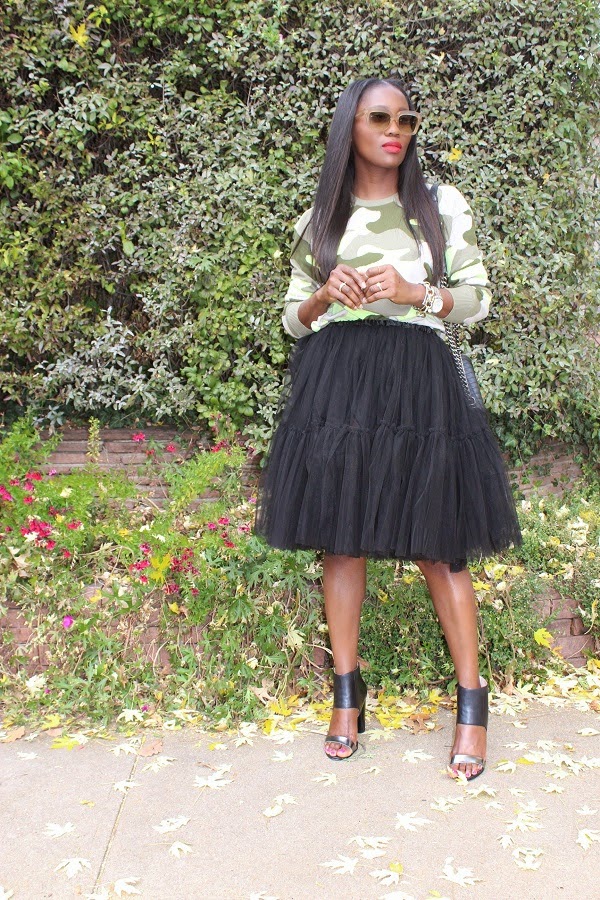 11/05/2014
Camouflage & The Perfect Tulle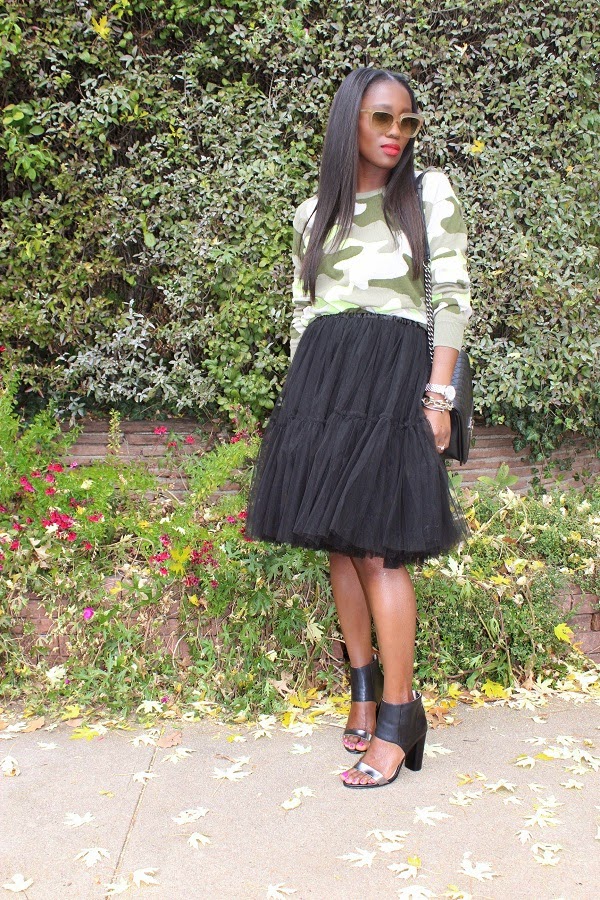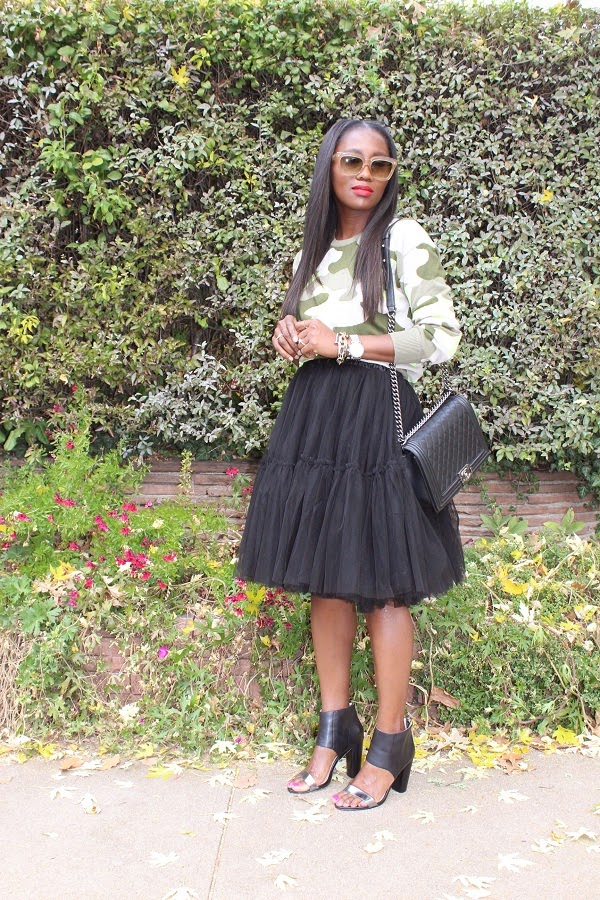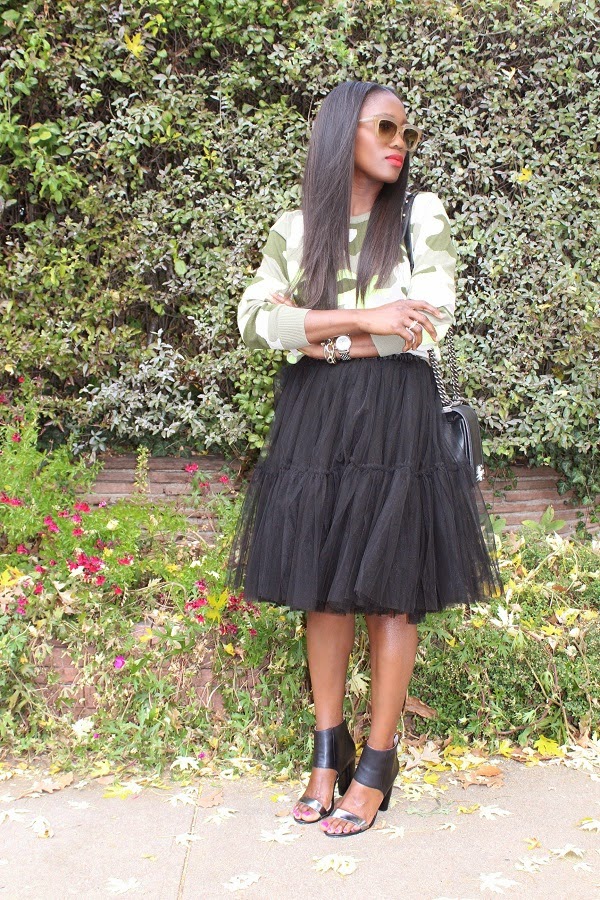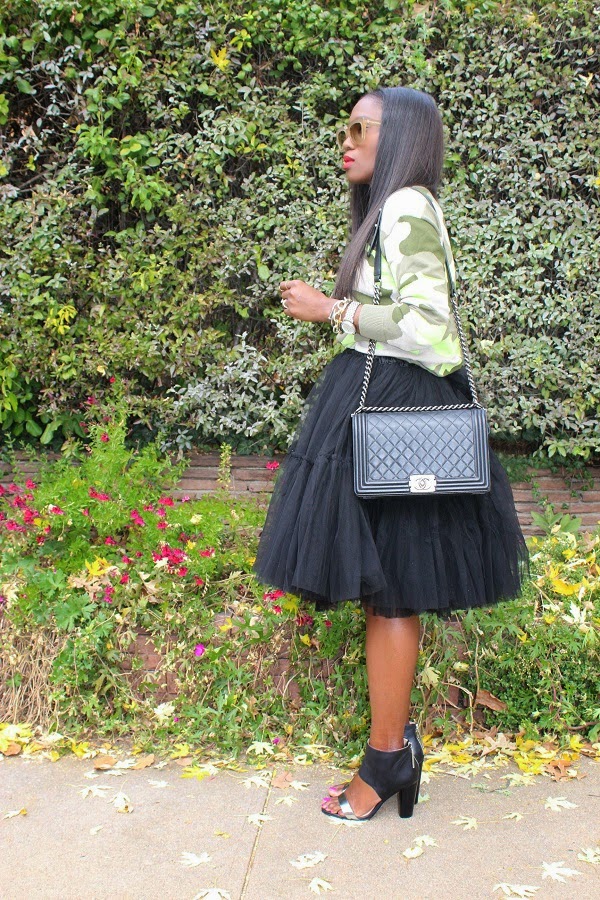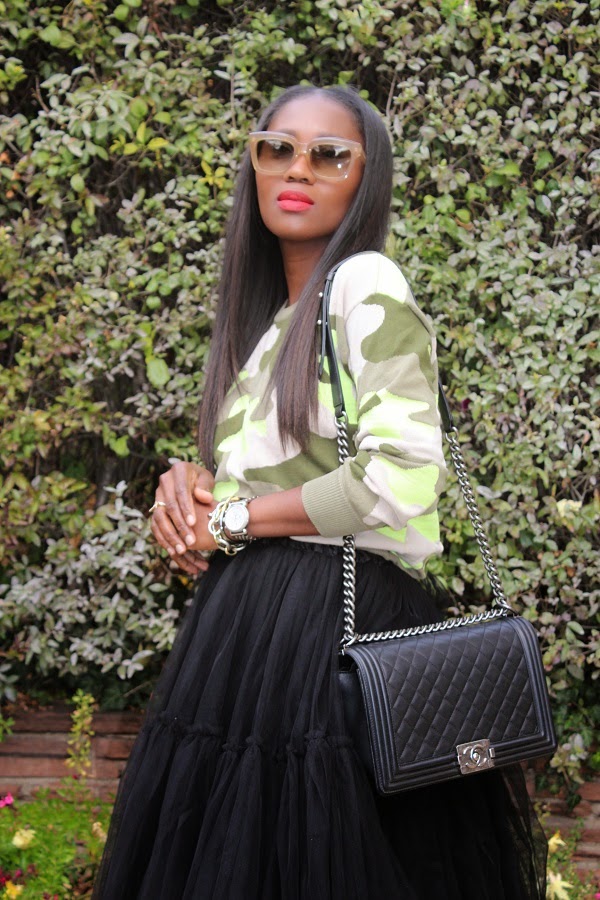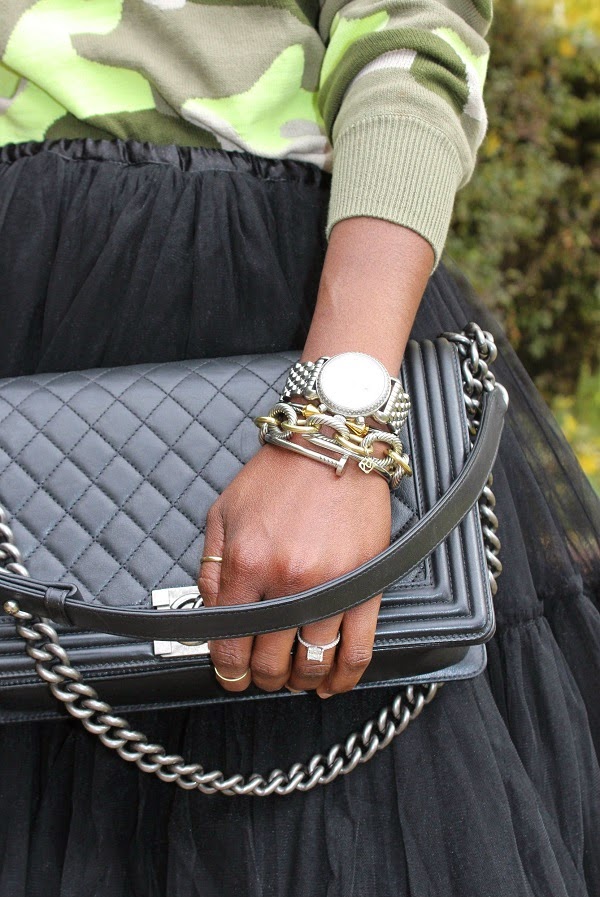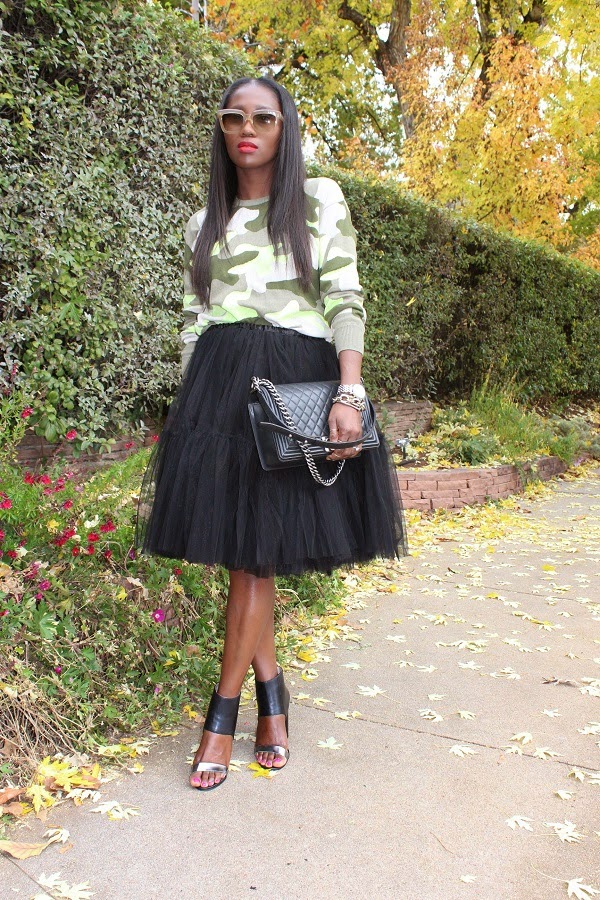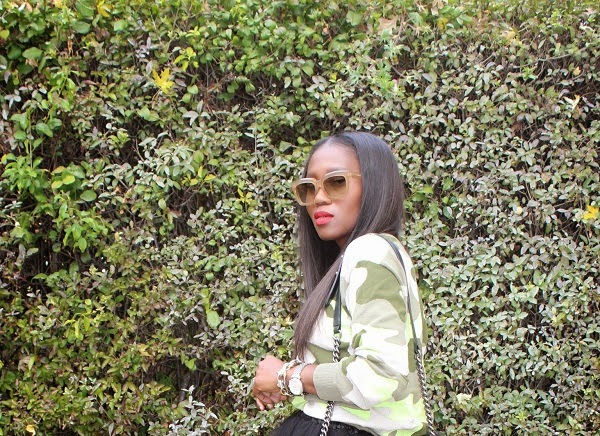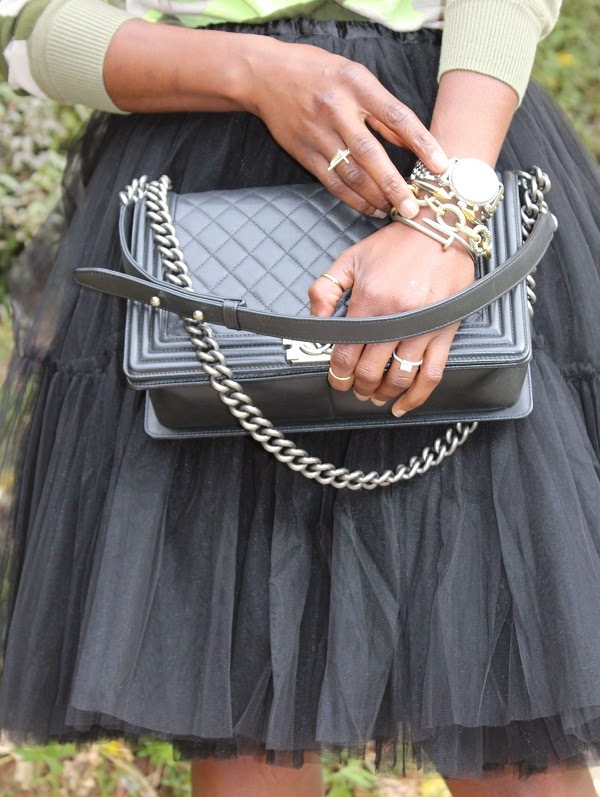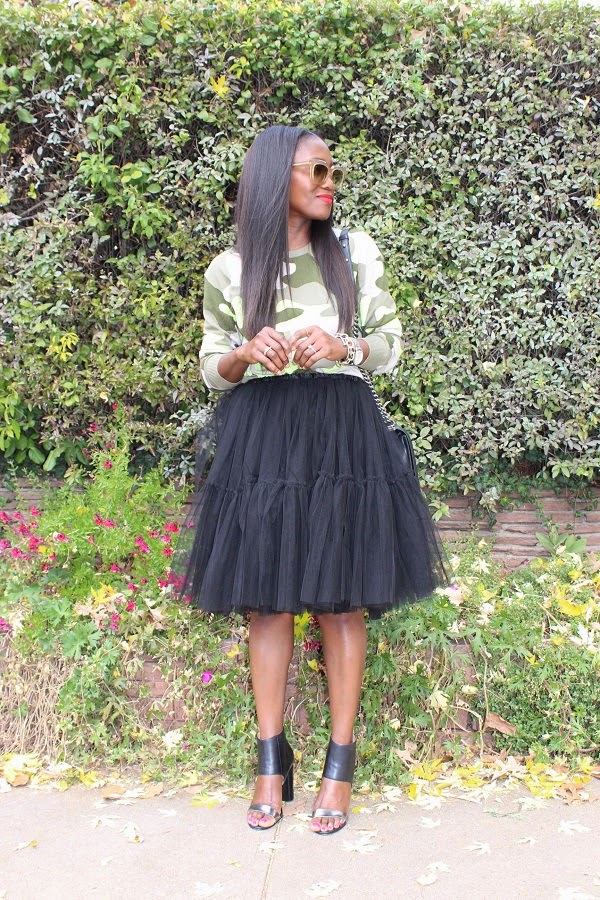 Sweatshirt: Izzue
Skirt: Space 46 Boutique, Love This, This & This
Bag: Chanel
Heels: French Connection
Sunglasses: Celine
Bracelet: Vita Fede & Nail Bracelet By Peachbox (Use Code: rantiinreview-VIP-15 for 15% off)
Hello Loves,
It's humpday! Are you excited to be halfway through the week?
My love for tulle shall never die, instead I'll continue to search for the next best piece from the fun word of tulle. On my quest, I discovered this skirt which I believe to be one of the next best, why you ask? Well, when I've usually came across tiered tulle skirts, they are either too puffy (yes there's such a thing) or too stiff but this by Space 46 is perfect. It's soft and has the perfect depth which allows for perfect movement. So, let the twirling begin ladies :).
I decided to style it with this camouflage sweatshirt by Izzue, which I'm also currently in love with and closed with these ankle strap heels, the metallic detail added just the right touch of wink.
Thanks for stopping by, off I go!
Xo,
Ranti