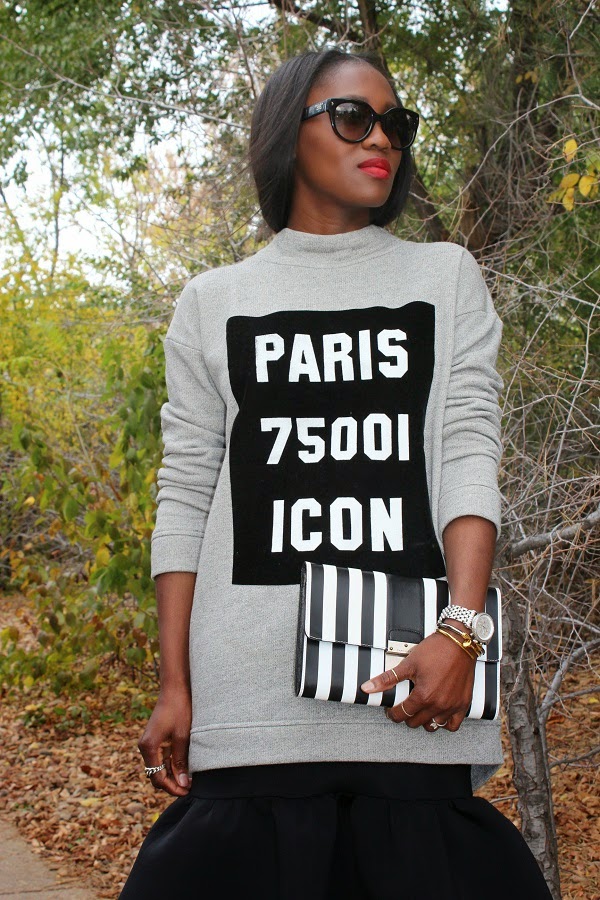 11/03/2014
I Want Paris Now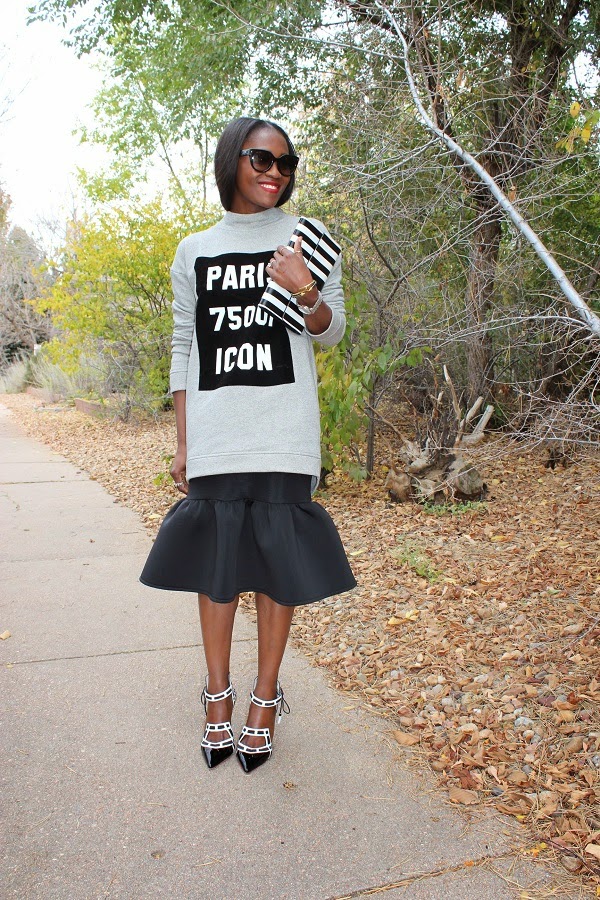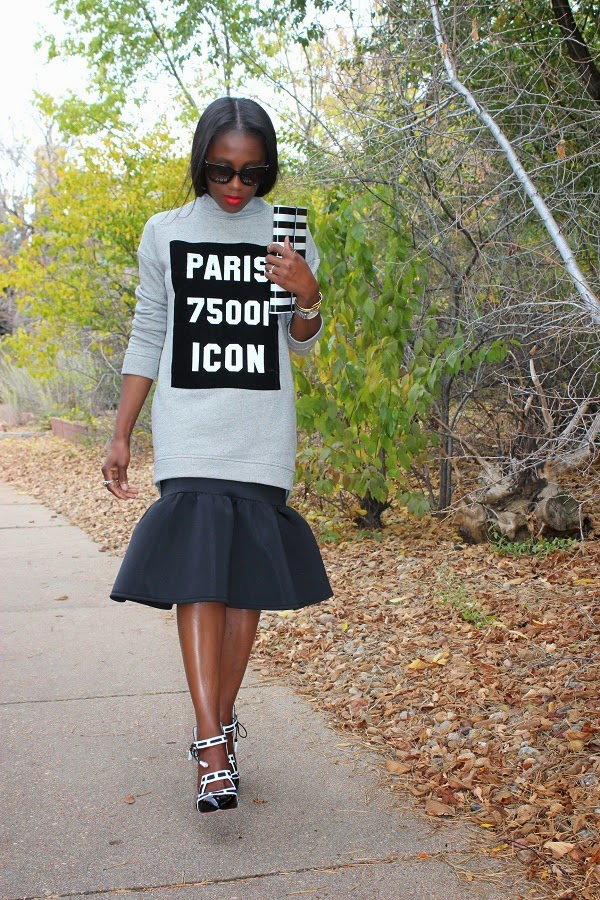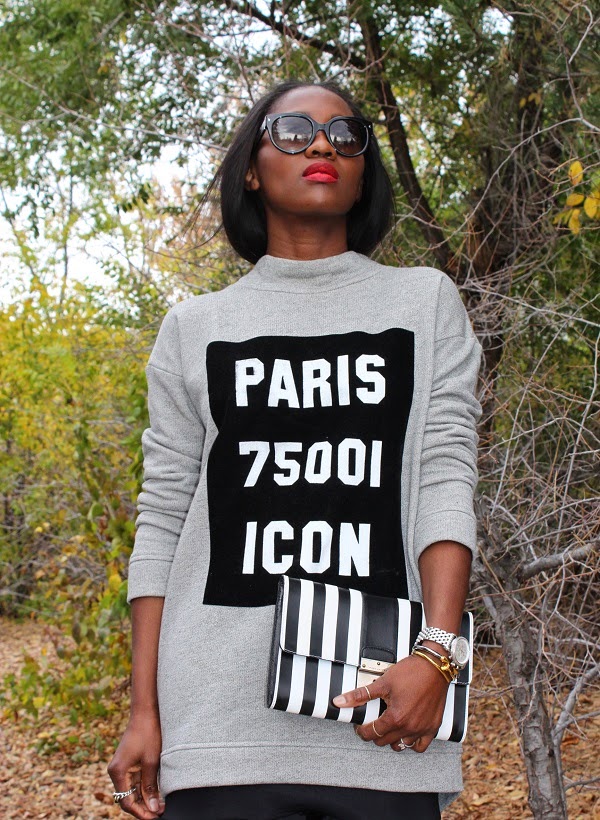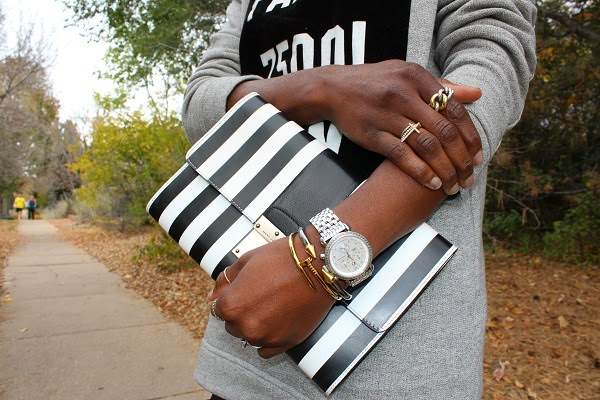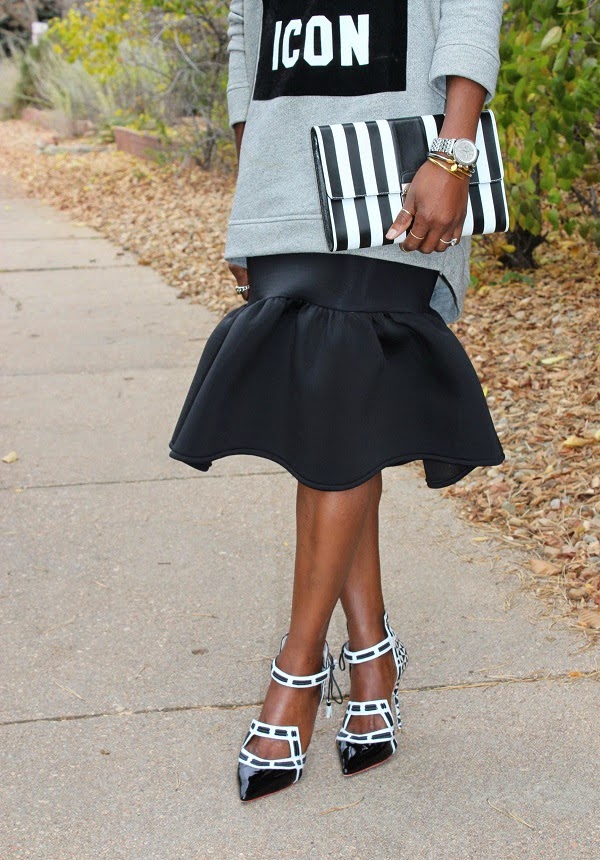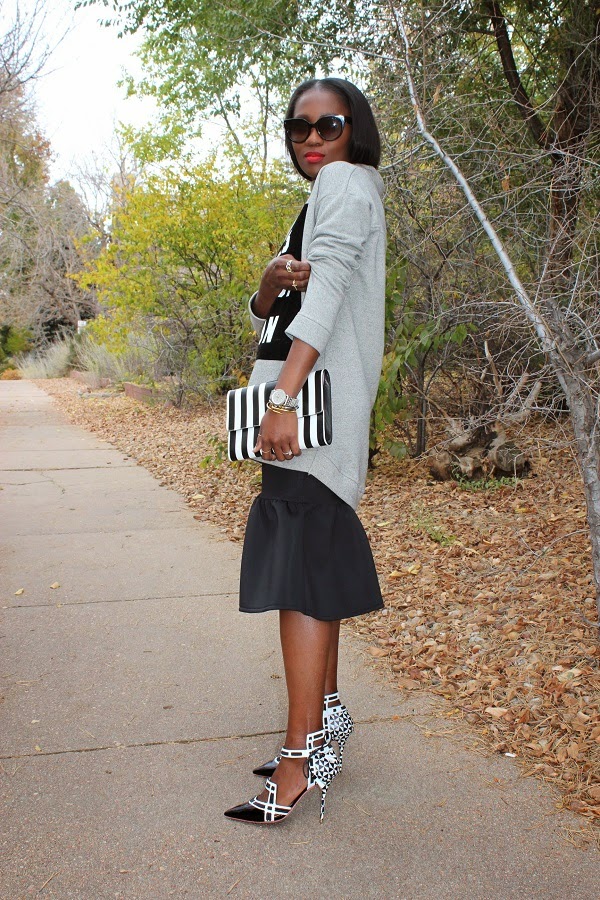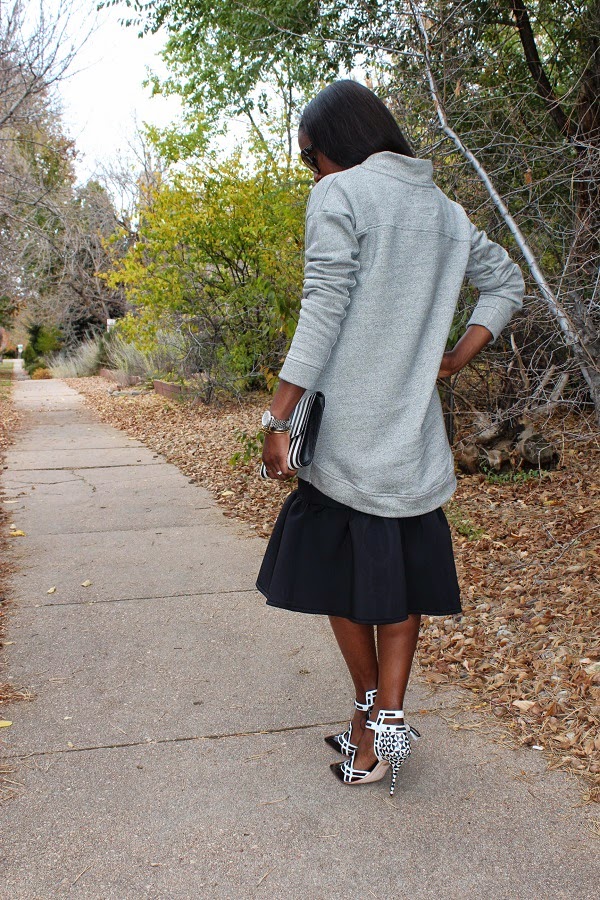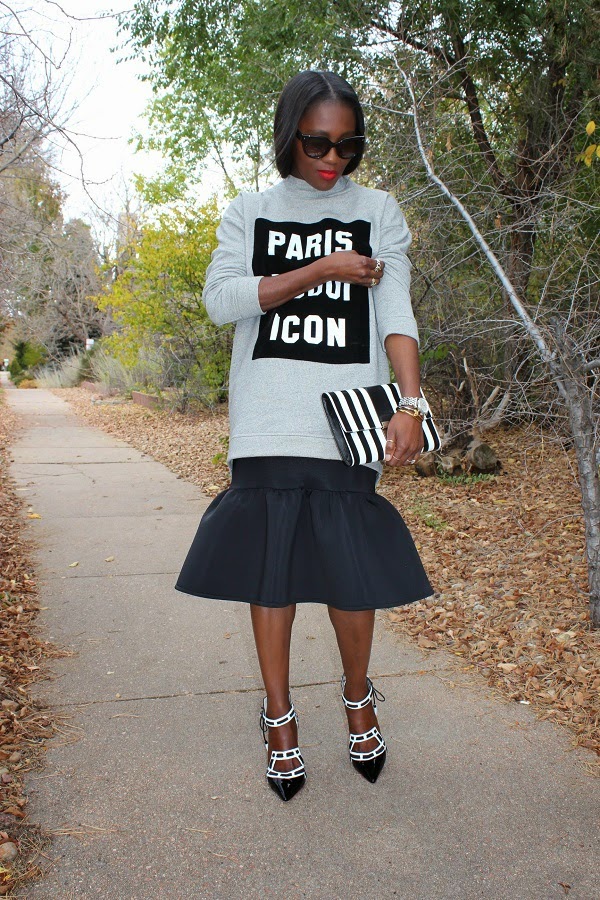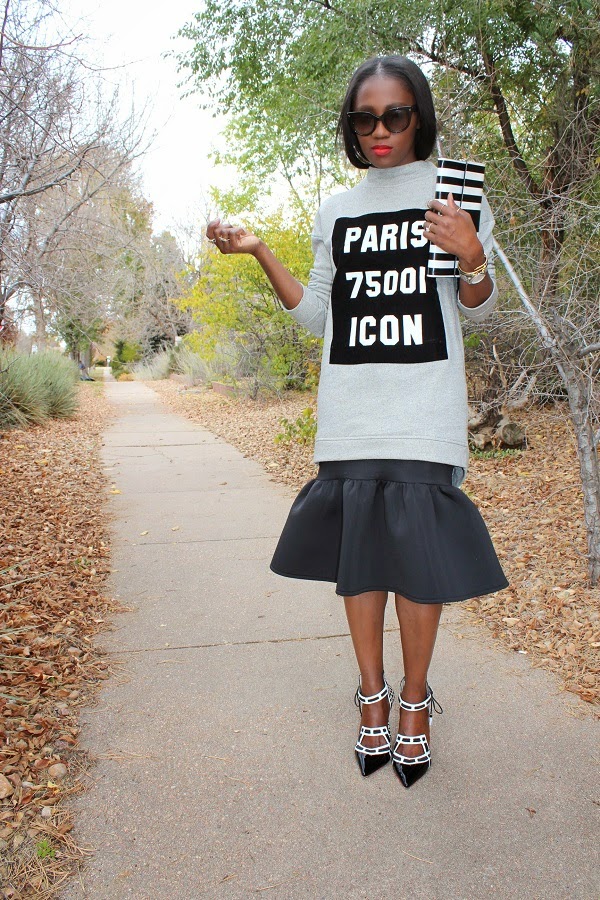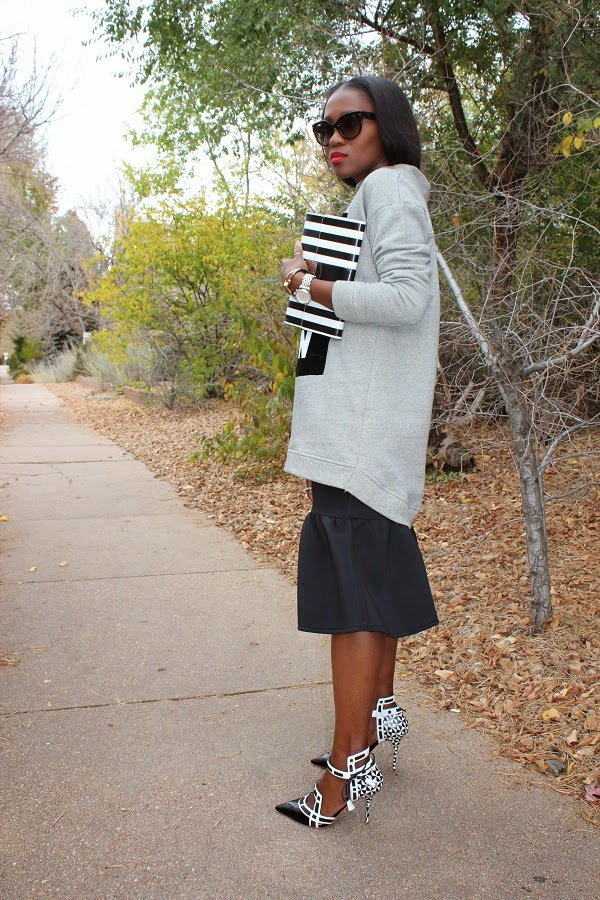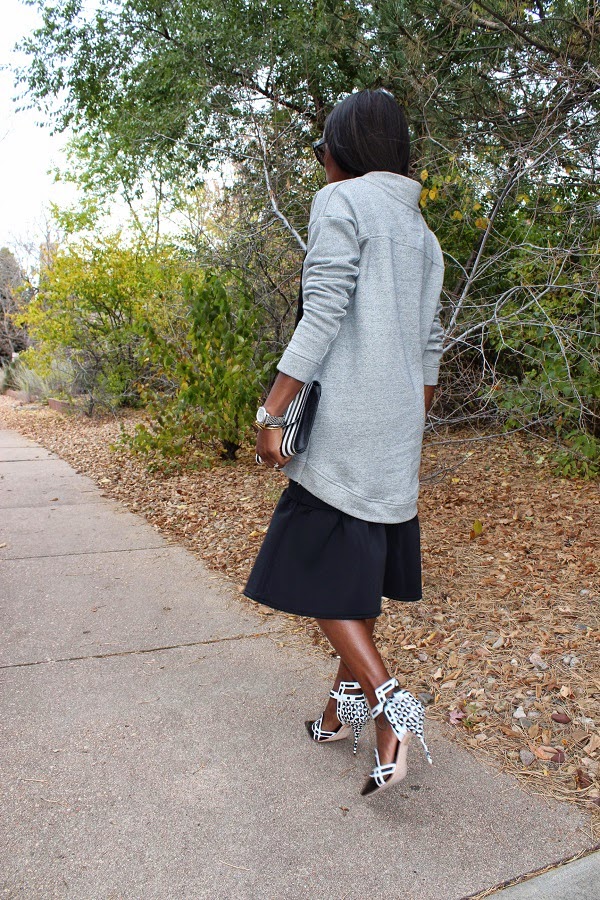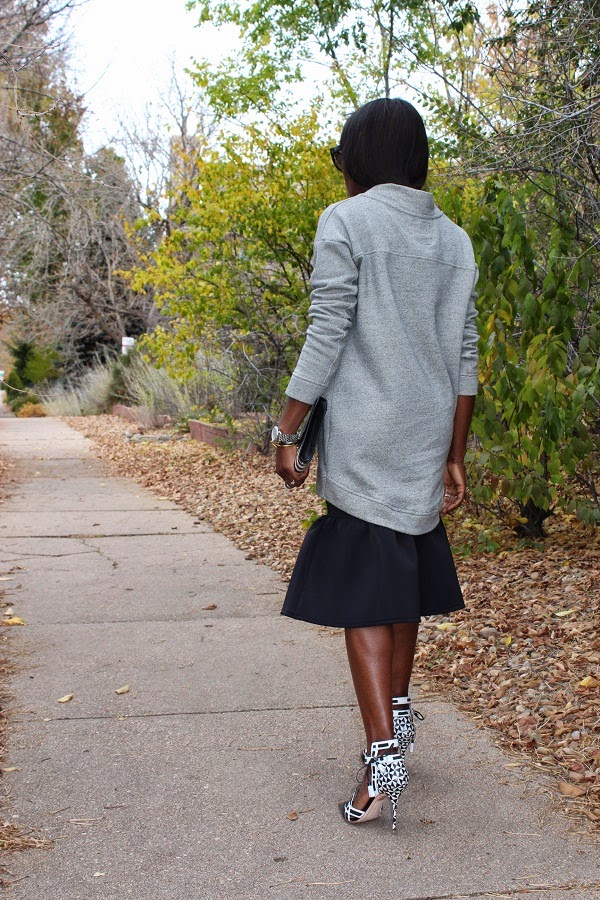 Shirt: Just Female
Skirt: Asos
Bag: Marc Jacobs, Old, Love This & This
Heels: Sophia Webster, Love These
Sunglasses: Prada
Bracelet: Vita Fede & Nail Bracelet By Peachbox (Use Code: rantiinreview-VIP-15 for 15% off)
Happy Monday All,
There are times when I just need a getaway, but that's not always possible; what does one do?
Dream I guess, lol.
In any case, love love love this over-sized sweatshirt, it's cool, fun and chic, on this nice fall day, I decided to style it over a midi peplum skirt. The peplum added just a touch of flare to the look.
Thank you for stopping by.
Well, off I go.
Xo,
Ranti