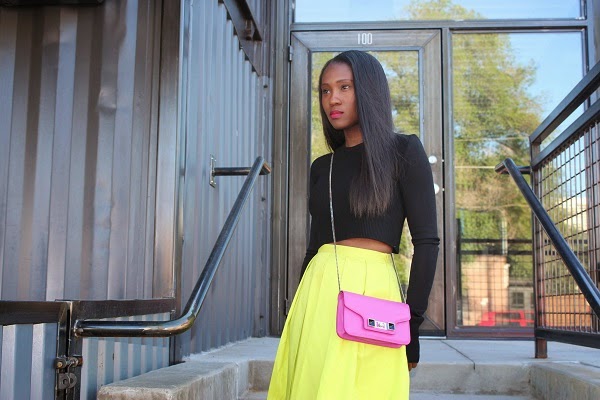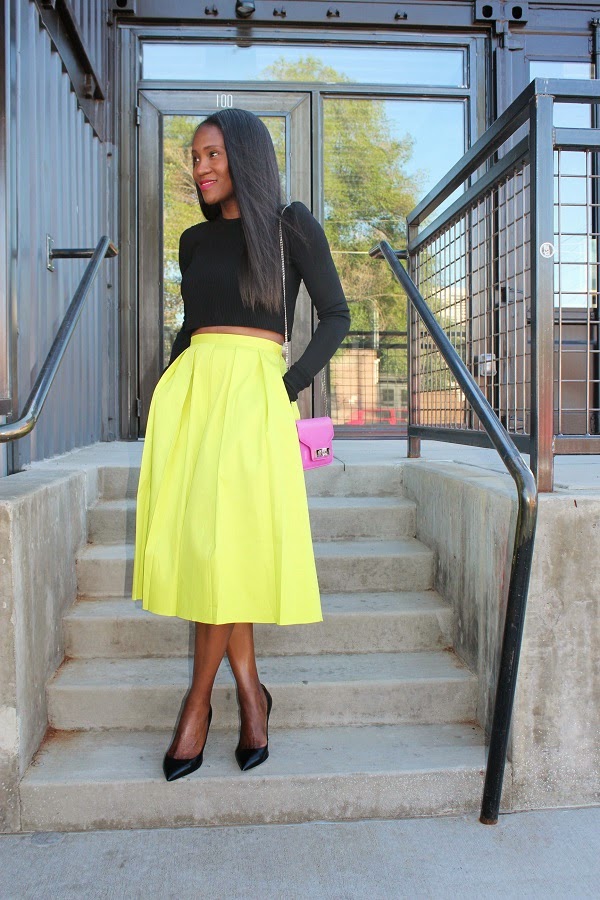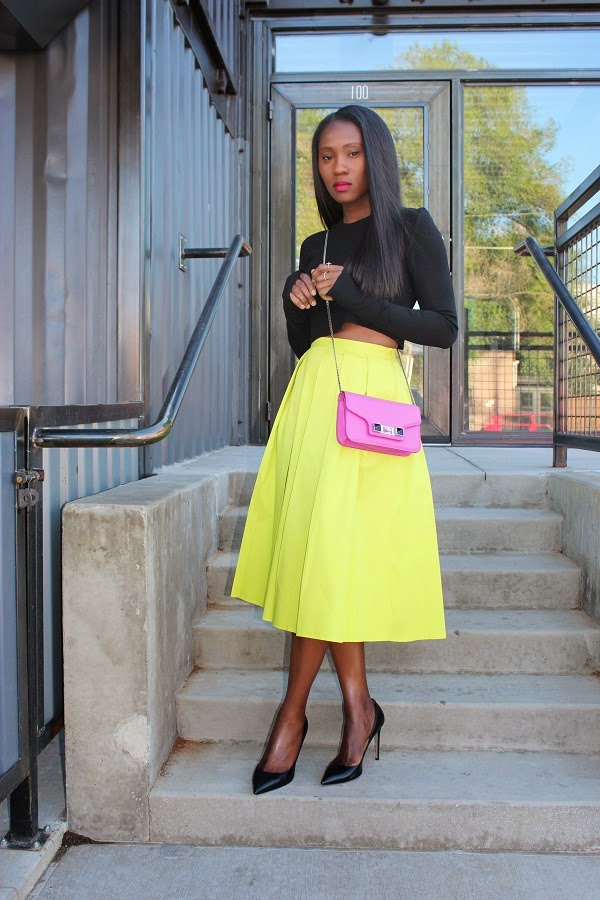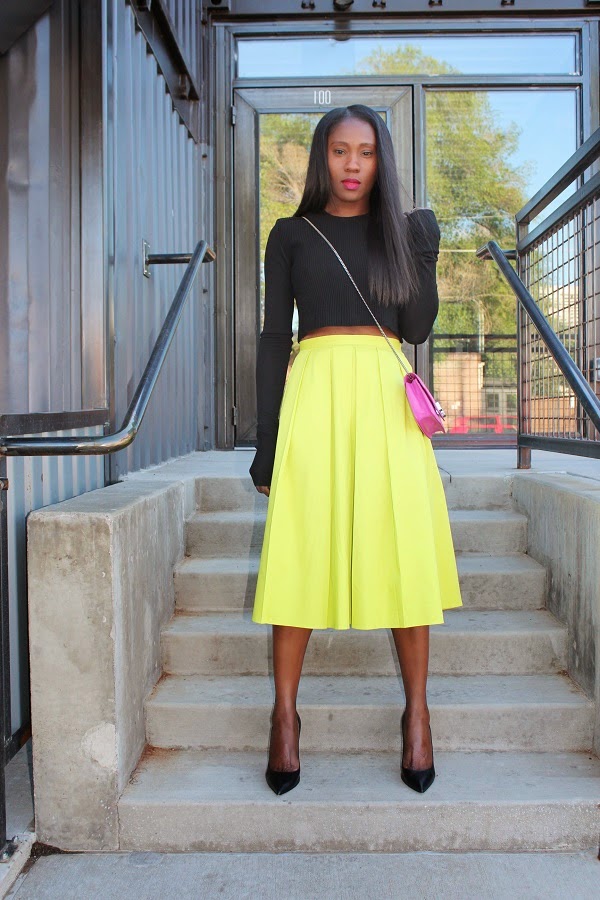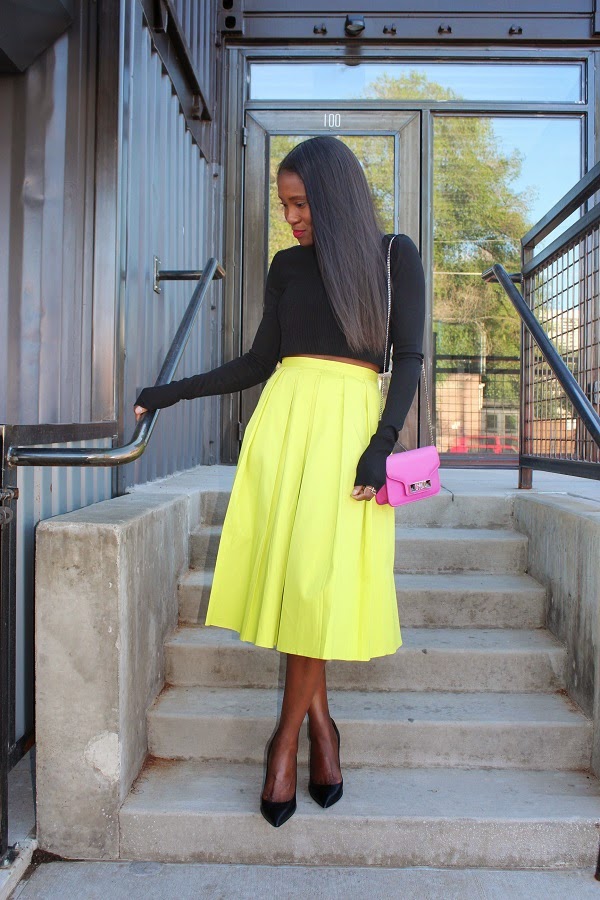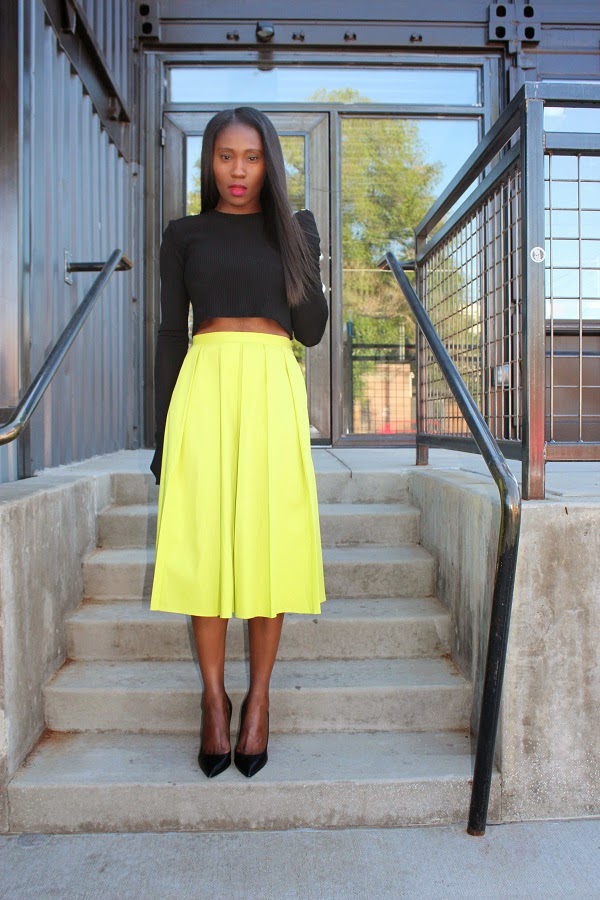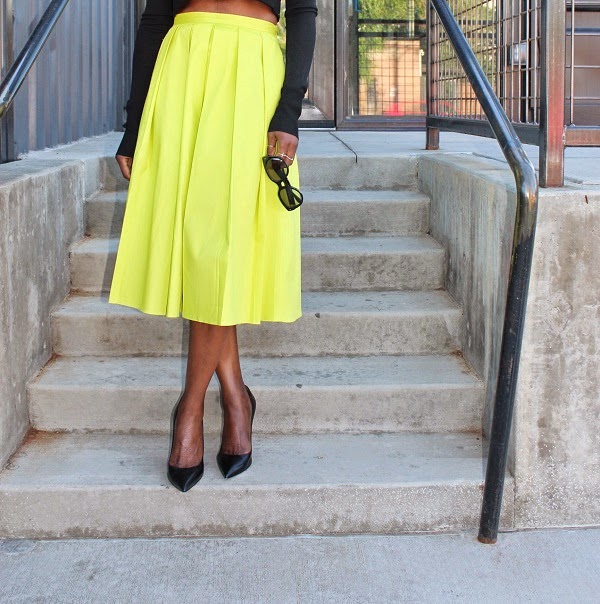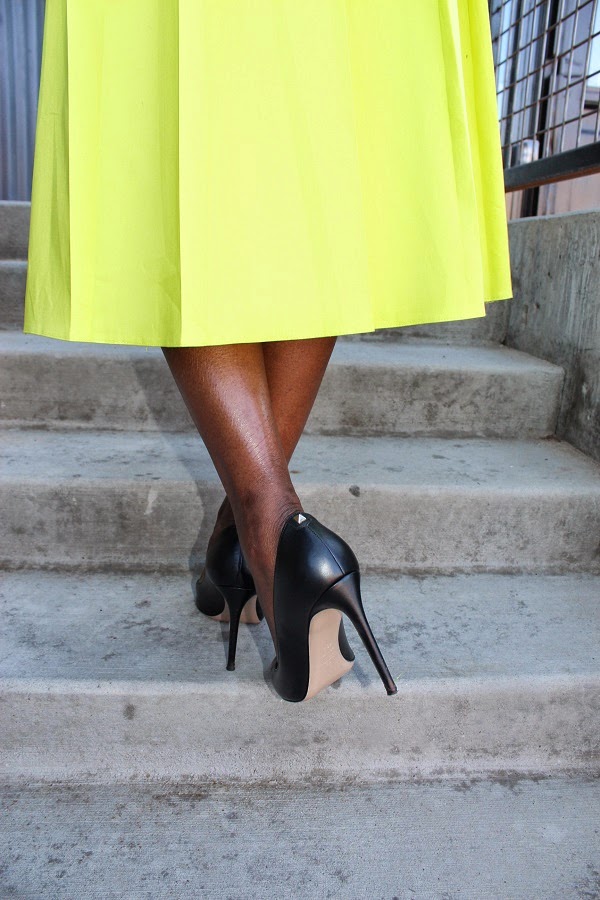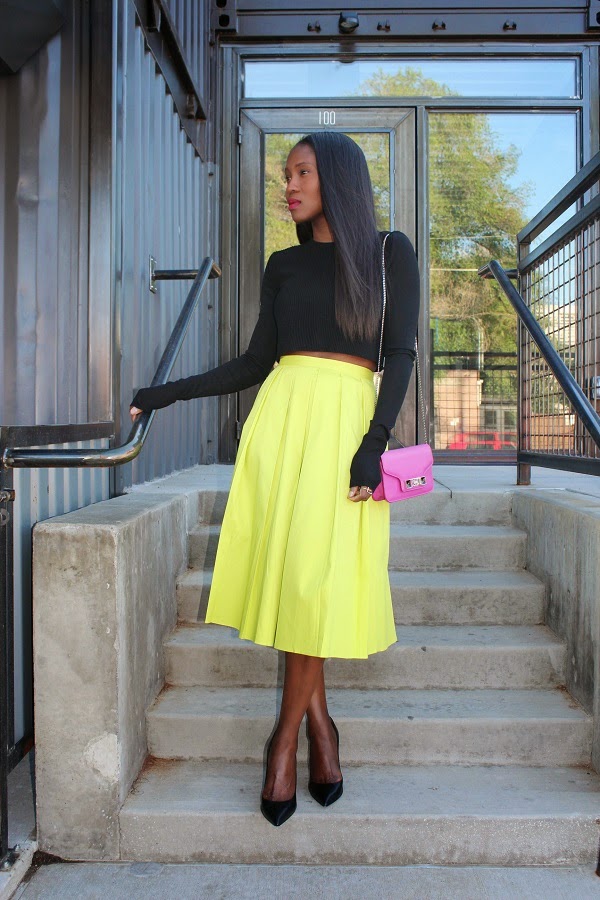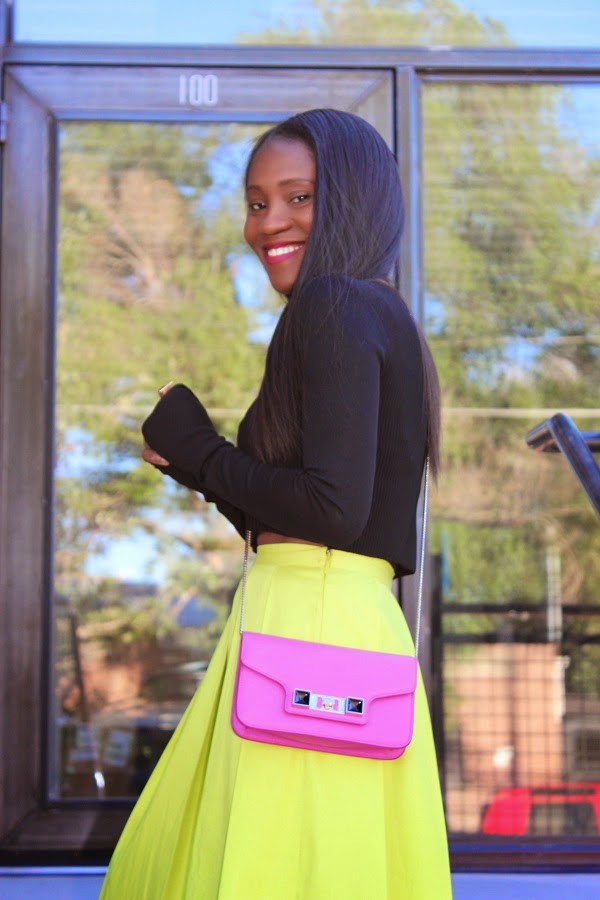 Top: Zara, Old
Skirt: Asos, Here
Bag: Proenza Schouler, Here
Shoes: Valentino Here
Happy Humpday,
Hope all are having a great week so far.
What does one do when it's really cool and sunny outside in the same breath? Well in my case I wear a knitted long sleeve top and brighten the mood with some chartreuse.
On this day I wanted to wear my so fun charteuese hued skirt so so badly and not take the focus away from the piece so I placed my oh so faithful black Zara crop top atop it and added another spring hue with the pink crossbody.
Spring does not always mean one wears all bright hues at least in my case it does not.
What is spring to you?
Thanks for Viewing,
Ranti