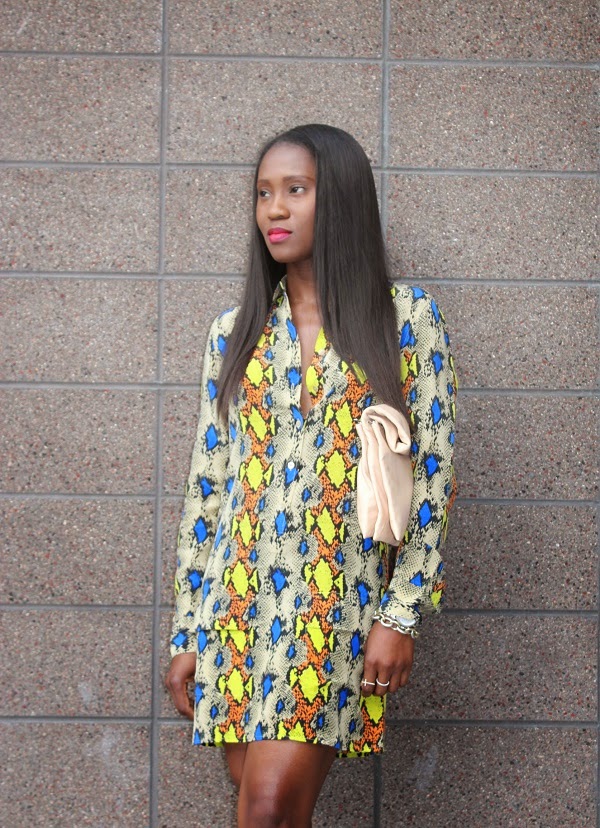 06/13/2014
Spring Reptile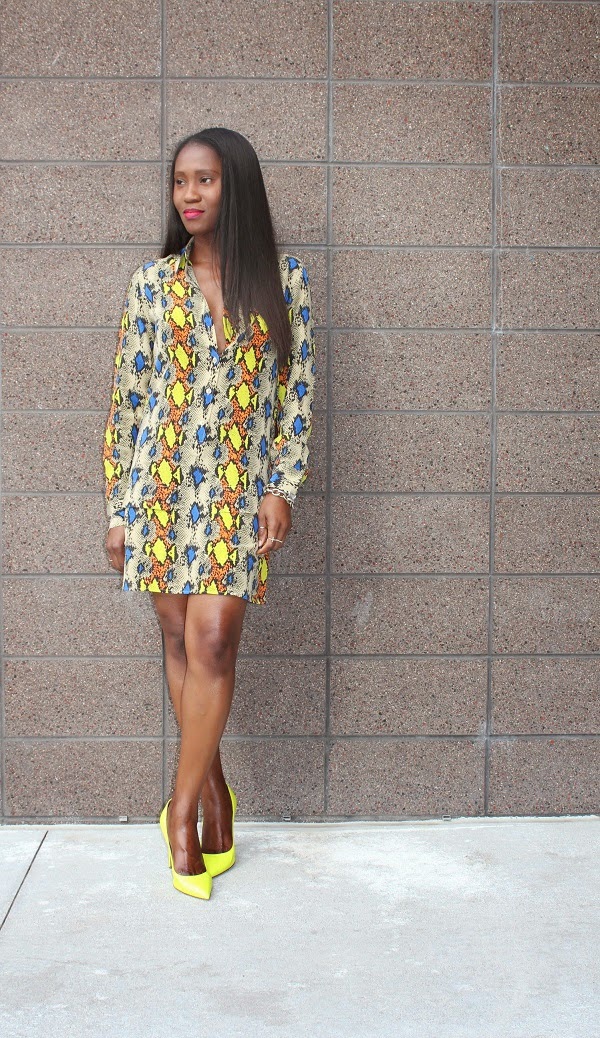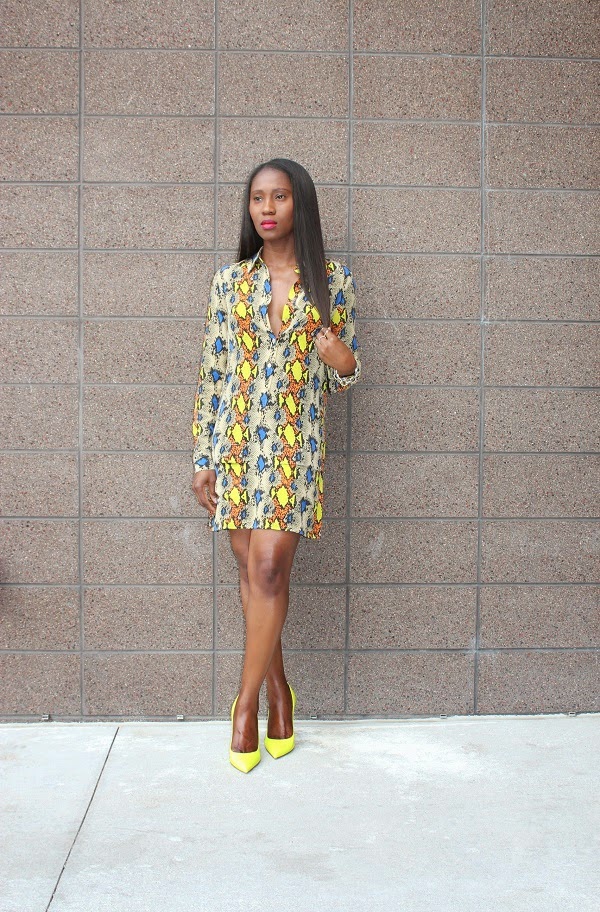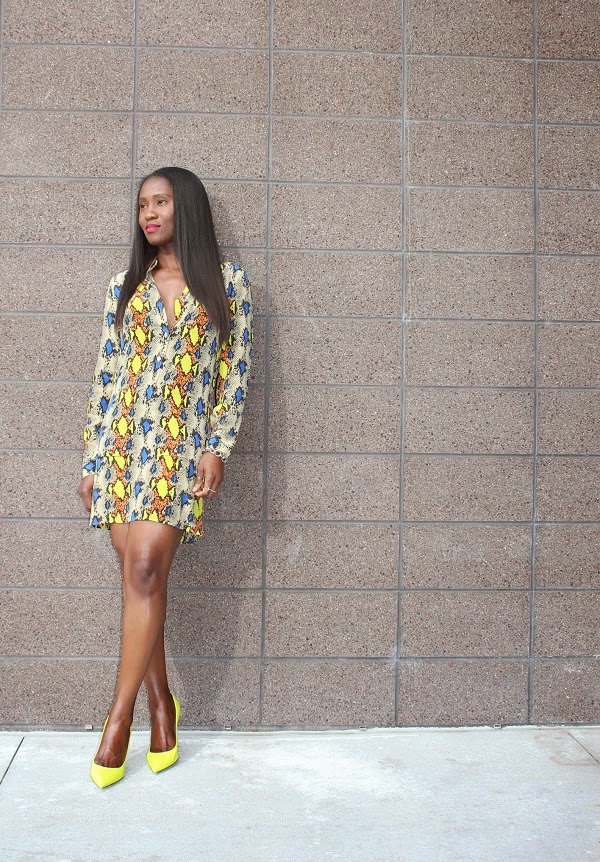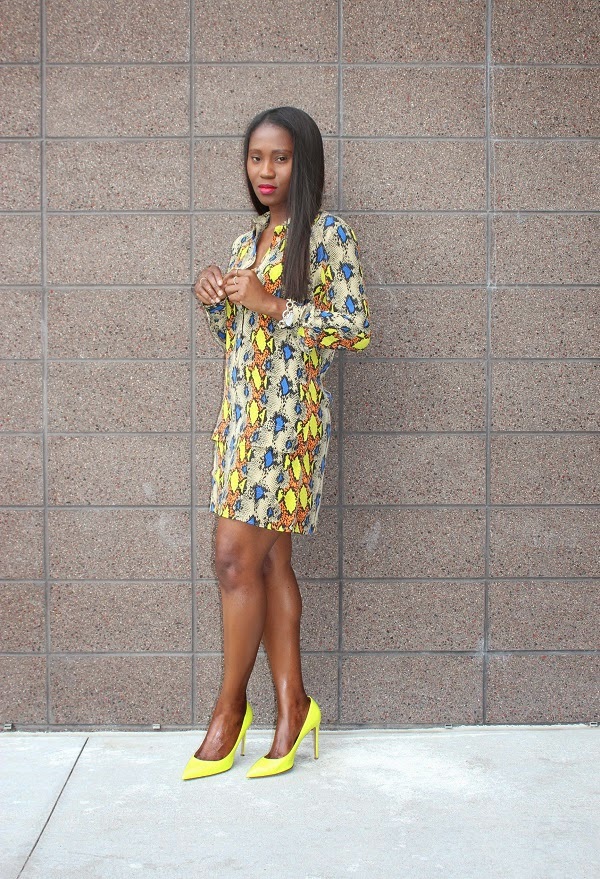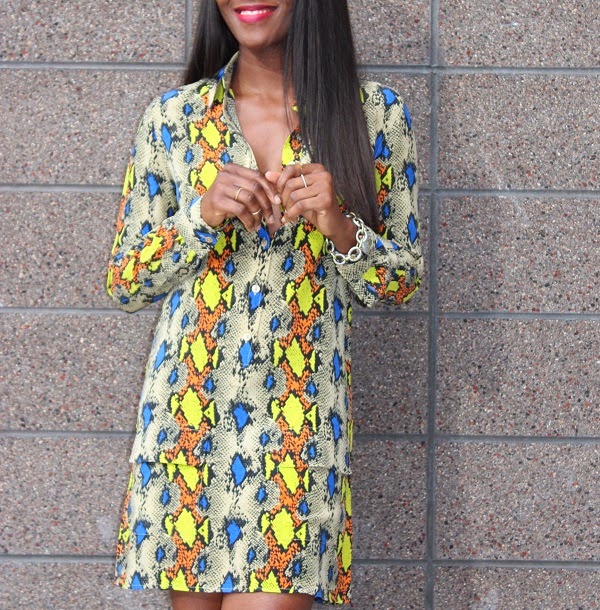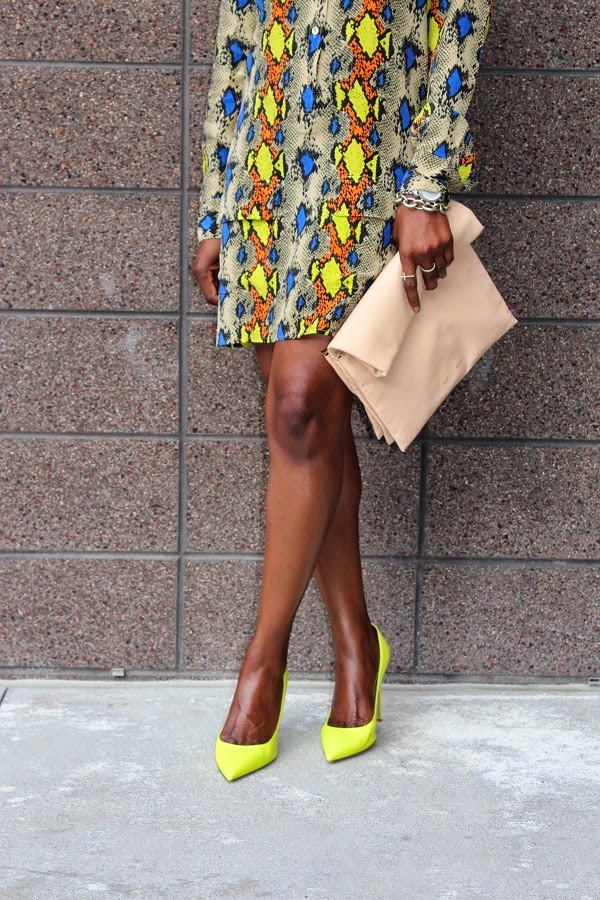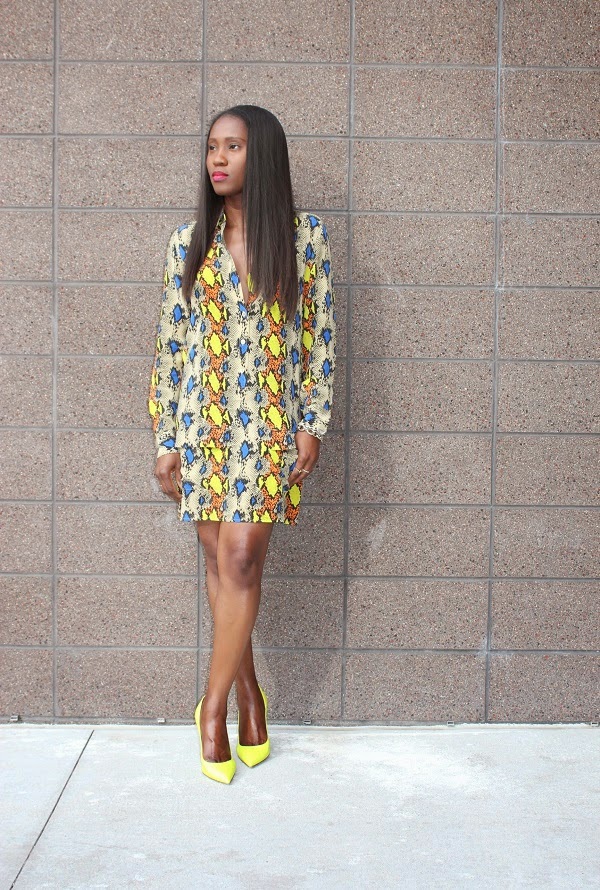 Dress: Equipment, Here
Bag: Celine, Similar Here
Shoes: Valentino Here
Happy Friday,
It's Friday the 13th! A day of good luck contrary to many beliefs :).
On the blog today, I'm wearing a colourful reptile shift dress, a way to incorporate animal print into one's wardrobe this season.
I love this dress due it's colours and feel, very silky; "Equipment" pieces are well know for that buttery feel. If you have never experienced their pieces, I urge you to do so and promise to let you know of more finds as I love silk pieces.
Well, that's it for now. I hope you have a wonderful safe weekend.
Thanks for Viewing,
Ranti