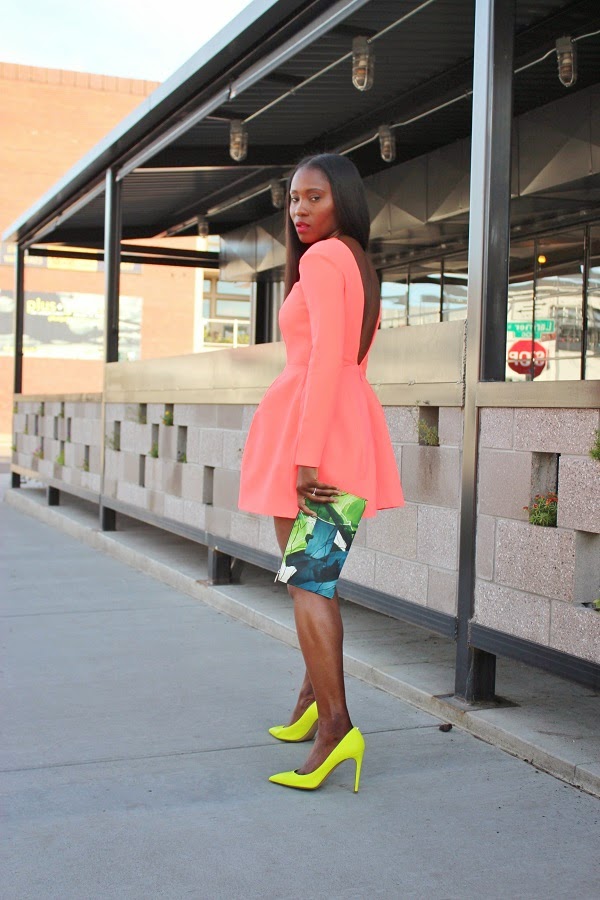 Dress: AQ AQ, Get it Here
Pouch: Reed Krakoff, Get it Here
Shoes: Valentino, Sold Out, Simlar Here & Here
Happy Monday All,
How was your weekend? Great I hope.
I'm so glad to be back after a week on a hiatus; sorry for the break, was a bit under the weather which prevented me from posting for a few days but I am so happy to be back.
Today, I'm on a fruity kick…grapefruits aren't my favourite fruits but the hue makes for a delicious summer look. I've paired the dress with one of my favourite heels, happens to be citron in colour, a great compliment to the dress and finished up with the tropical print pouch.
Hope you love it.
Do stop by again soon.
Thank you for viewing,
Ranti