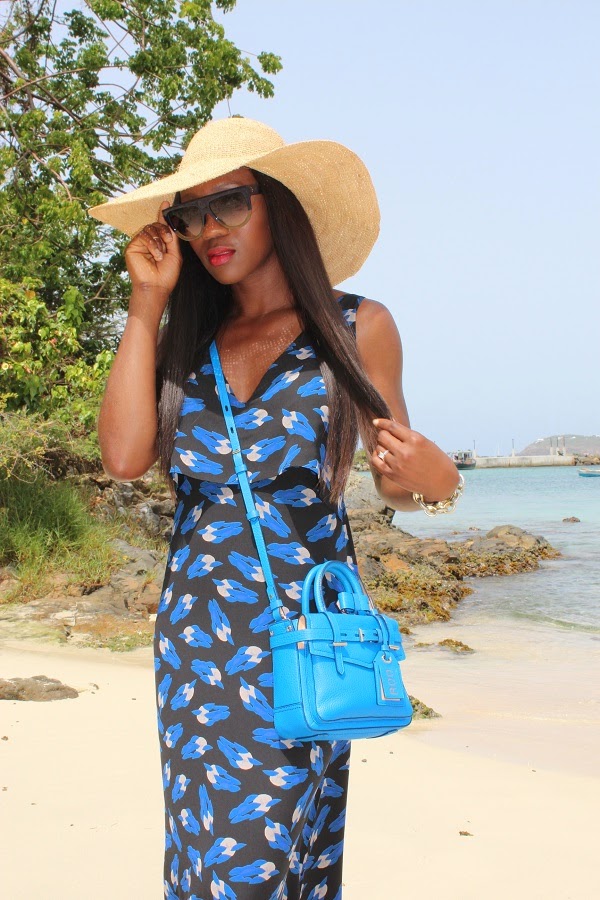 07/04/2014
Last Day In Paradise
Dress: DVF, Old Love This
Bag: Reed Krakoff, Love This Colour, & This & Larger Here
Shoes: J Crew, Old, Try These
Sunglasses: Celine
Hat: Hat Attack, Try This, This
Hello,
Happy 4th!
It's the end of a wonderful week for all I hope? Any plans for our nations independence?
For this last look while in St. Thomas, I chose a maxi dress, I absolutely love maxi dresses in the summer. I truly believe choosing the proper silhouette in a maxi dress can help one look leaner and longer even without the help of heels and I love that.
I styled the dress with my vibrant blue bag by drawing from a colour within the dress and closed with my metallic hued sandals, last seen here, because it made for a clean detailed finish.
How do you maxi?
Have a safe and wonderful 4th, watch out for the fireworks.
Thank you for viewing,
Ranti