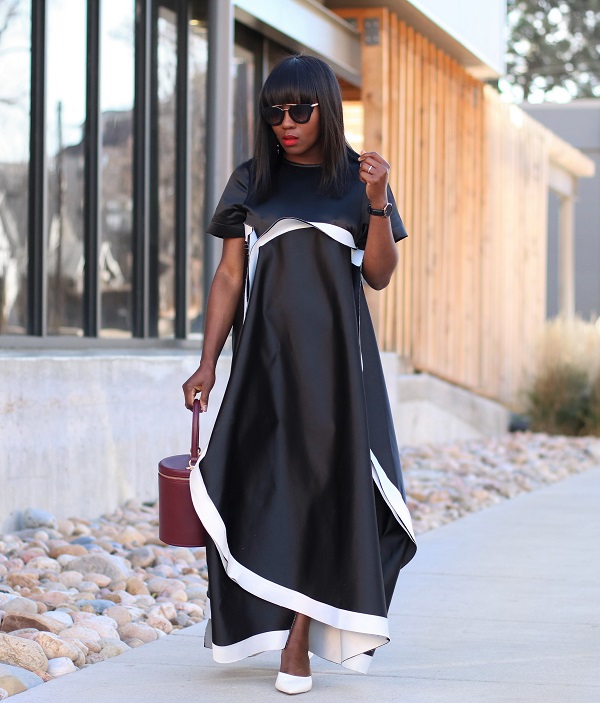 12/15/2017
Color-Blocked In Black & White ||
Happy Friday all! Finishing the week off in this minimal and cool dress. I definitely have a thing for black and white hues for their clean and chic appeal; adding a seasonal pop with my current favorite bag was simply perfect making for a fun fall look.
I can't say enough about my love for this dress, from the structured but moveable fabric to the white appliqué detail and the tulip shaped finish at the bottom which is my absolute favorite part of this dress, it's just too cool for words.
Unconventional finished touches do appeal to me when shopping for many of my pieces, and I also make sure my choices are timeless because I love to style my loved pieces for many moons to come.
I hope you love the look as much as I do and have a happy and safe weekend ahead.
Thanks for stopping by!
xx, Ranti