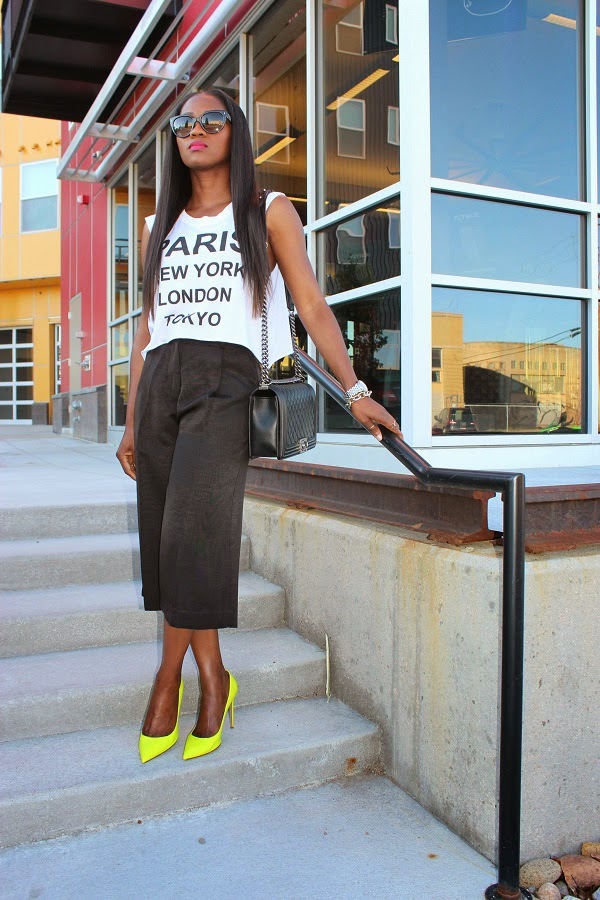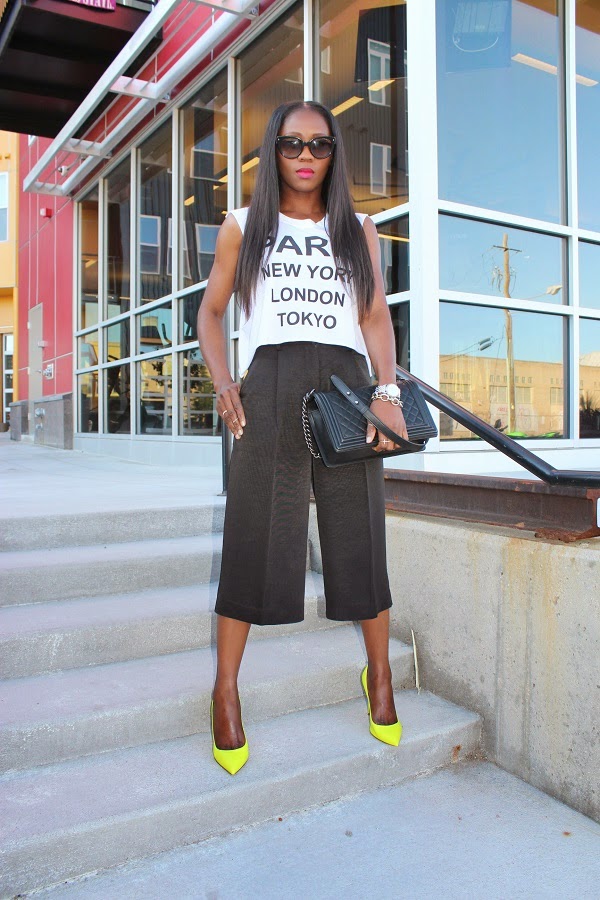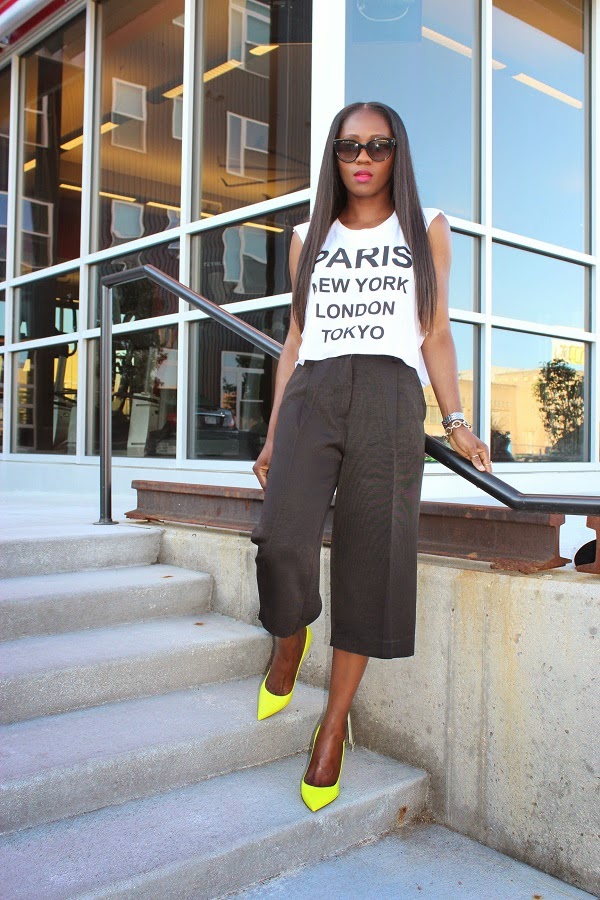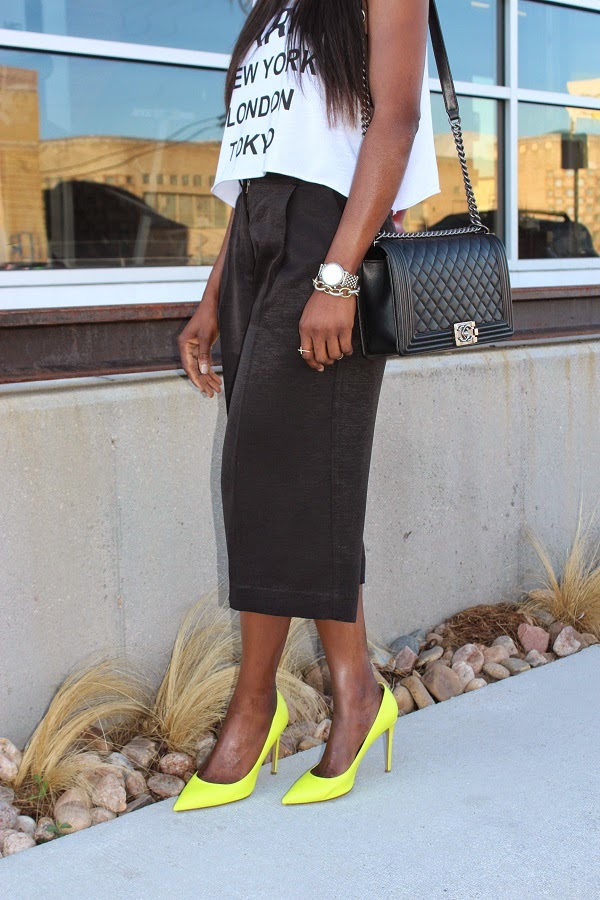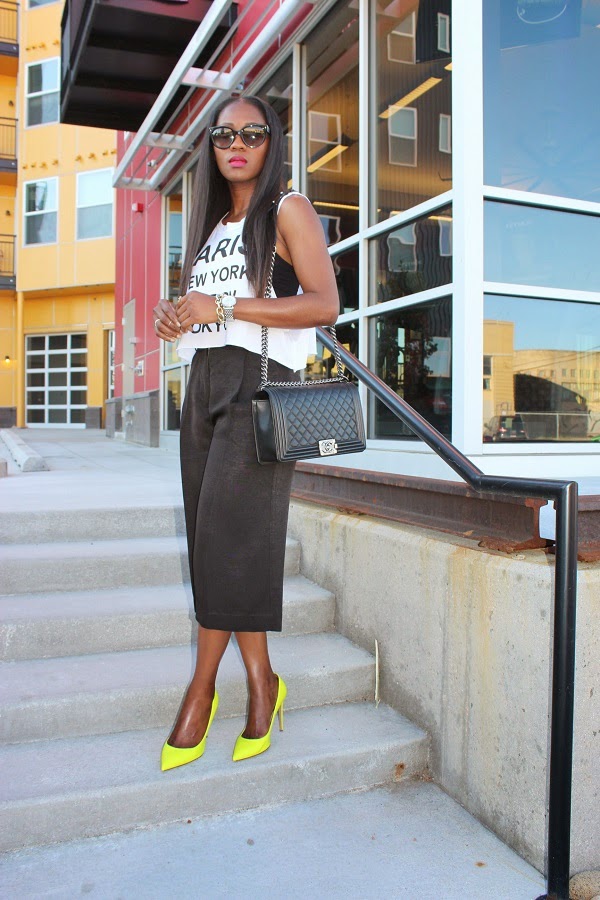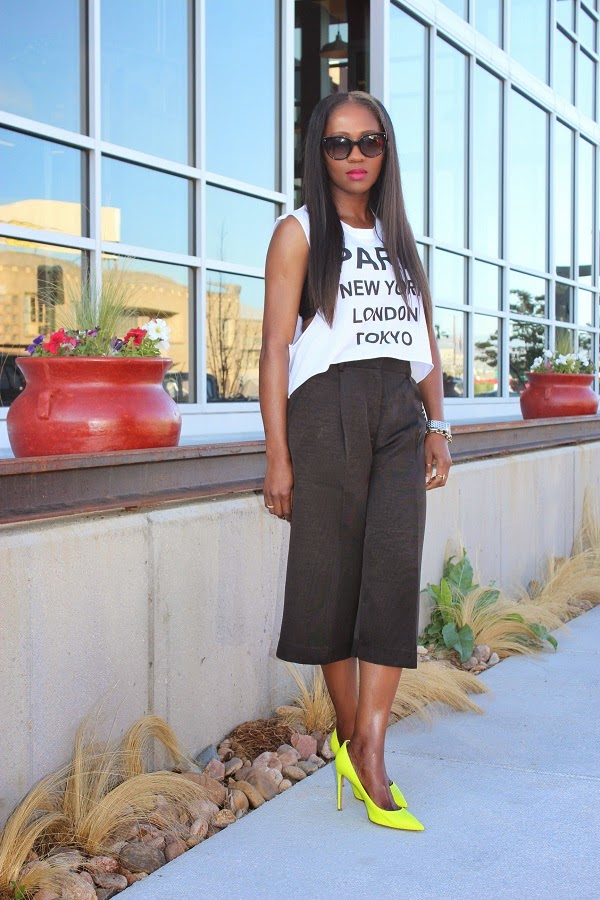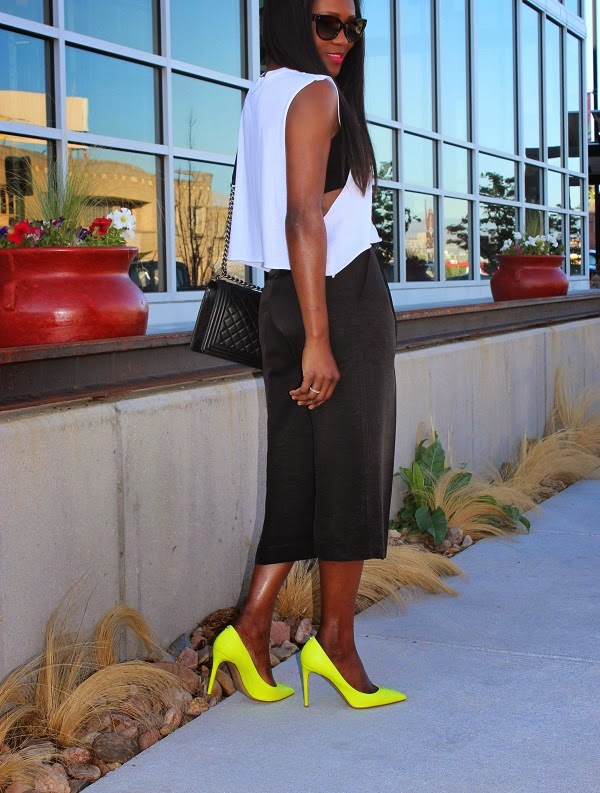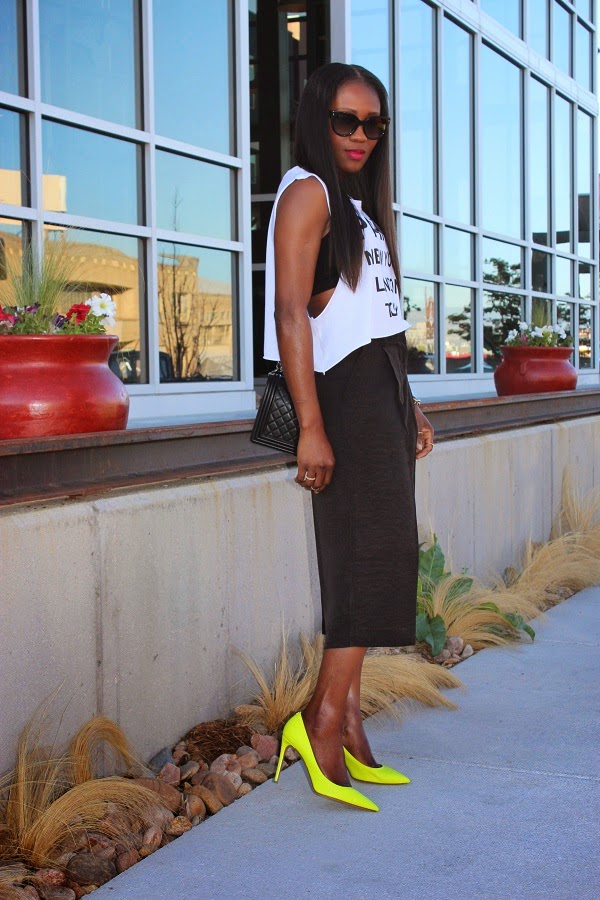 Top: Nordstrom, Old
Pants: Asos
Shoes: Valentino
Bag: Chanel
Sunglasses: Prada
Happy Friday All,
I hope all had a wonderful week.
It's the weekend, Yes!!!
I'm so excited for a number of reasons this weekend, some of which you'll discover on the next post and others to come. Next week is going to be so fun, so make sure to stop by.
Oh before I forget, happy first day of summer! The summer season officially starts today:). Any wonderful plans in celebration of it?
Today's look is a casual with a twist, the shoes are of course the twist:).
I went for my black culottes and paired it with my favorite cropped top, and finished with the neon shoes to punch up the black and white look.
I felt the neon heels were a nice pop; do you agree?
Well, off I go.
Thanks for viewing,
Ranti