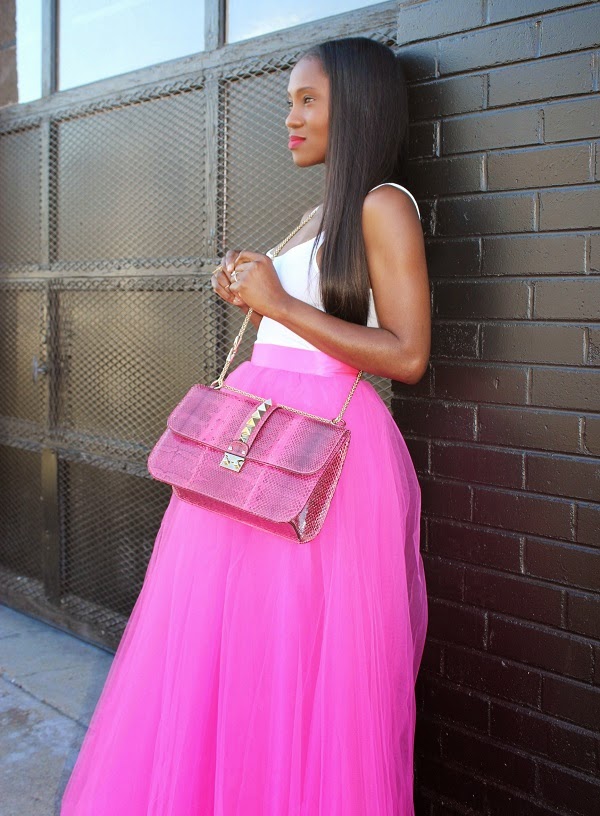 06/23/2014
On My Birthday I Wear Pink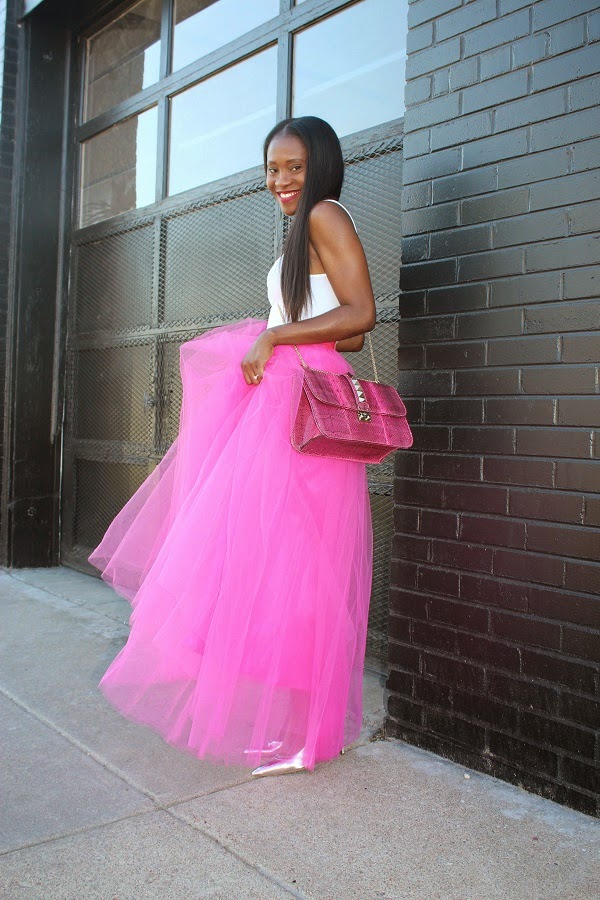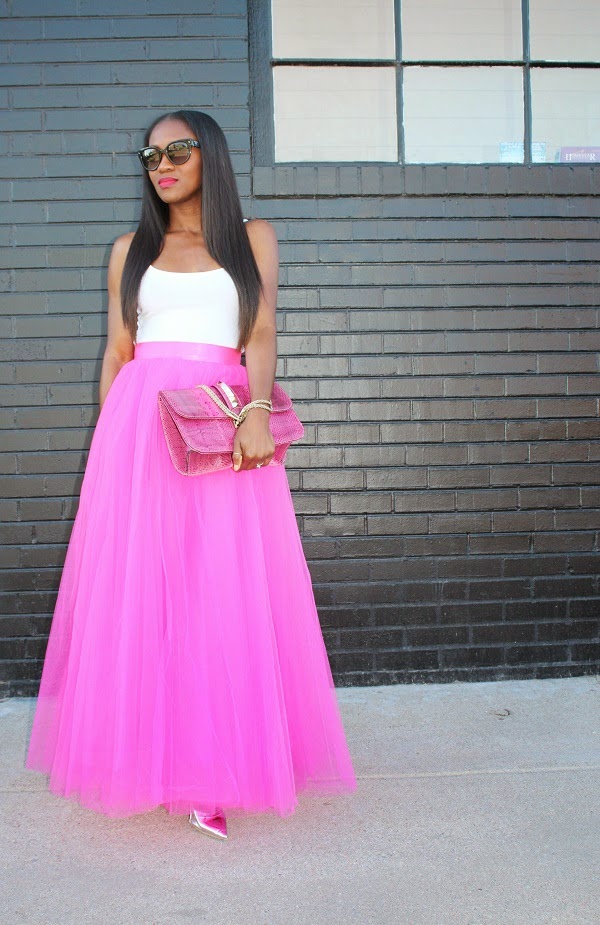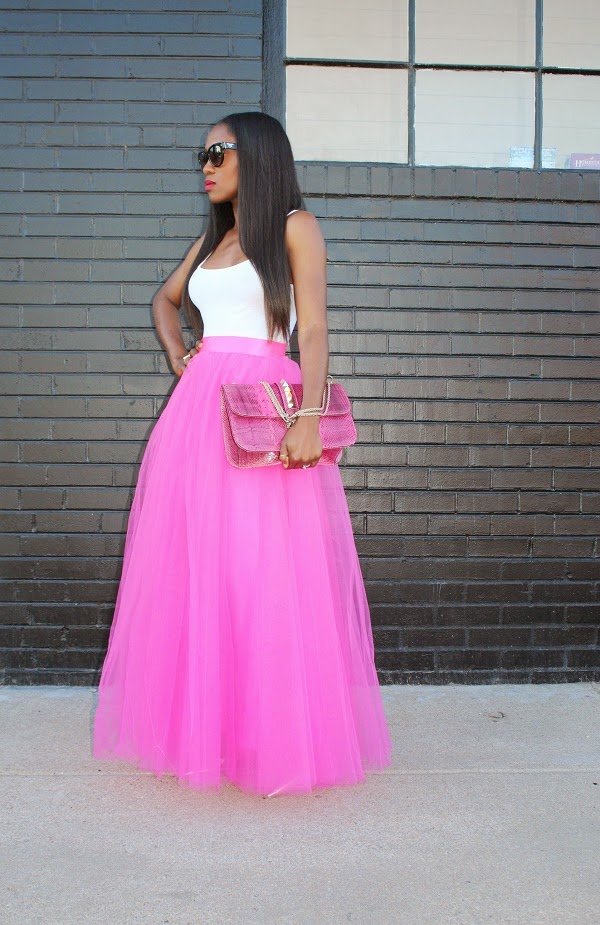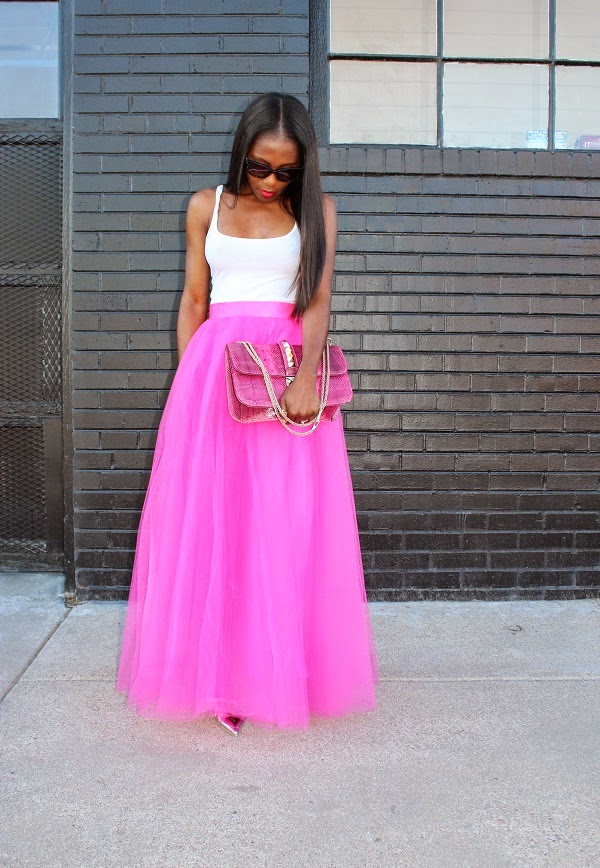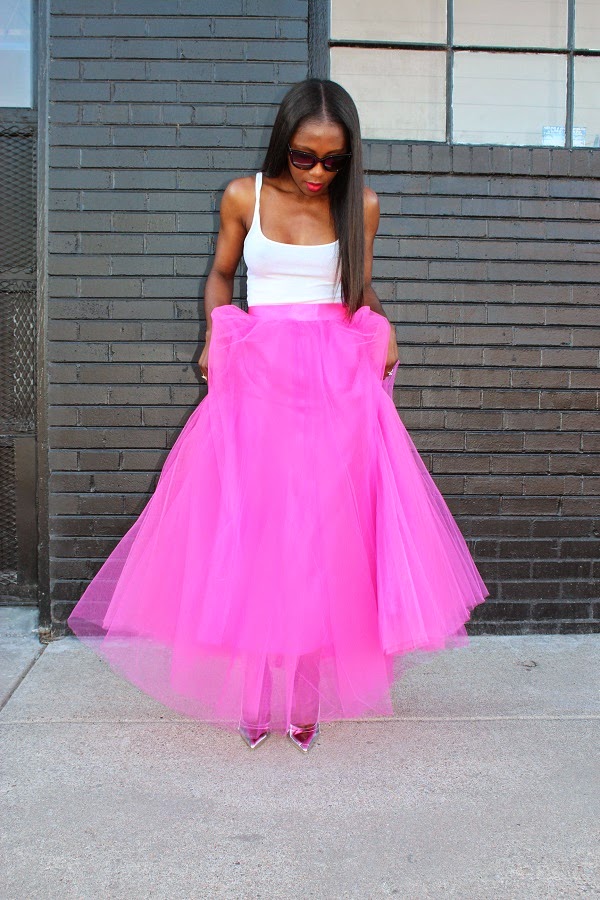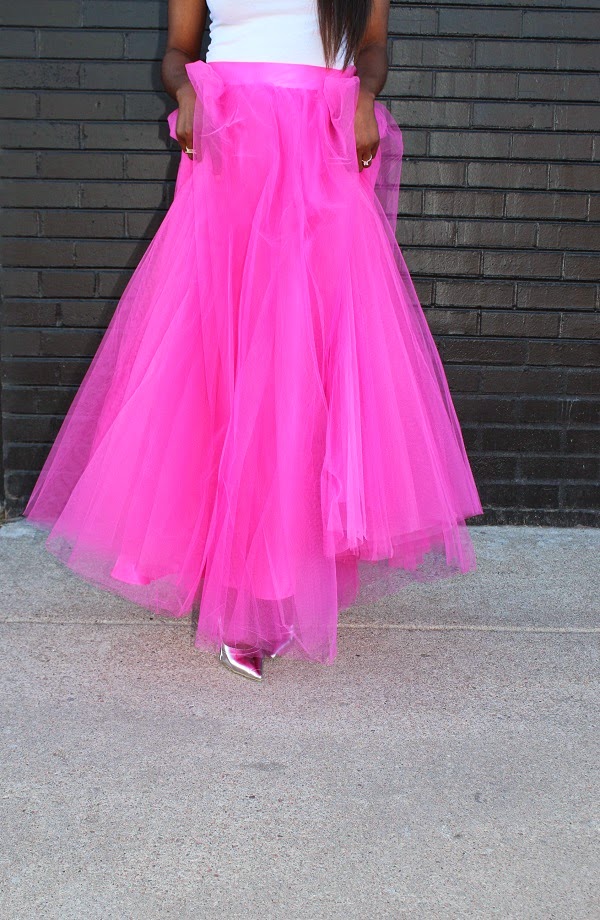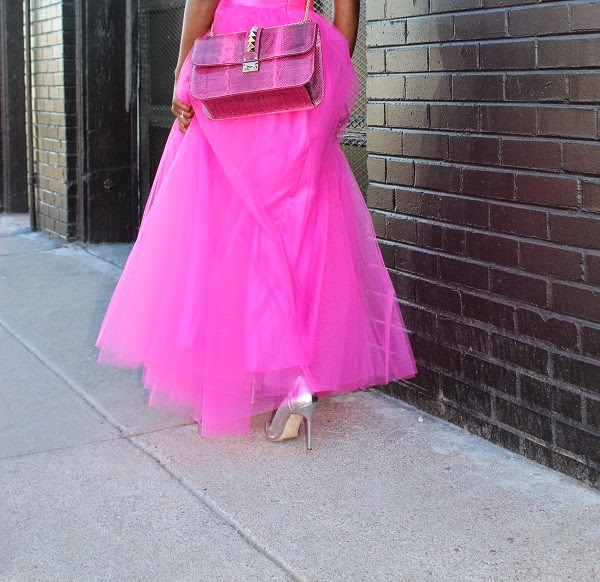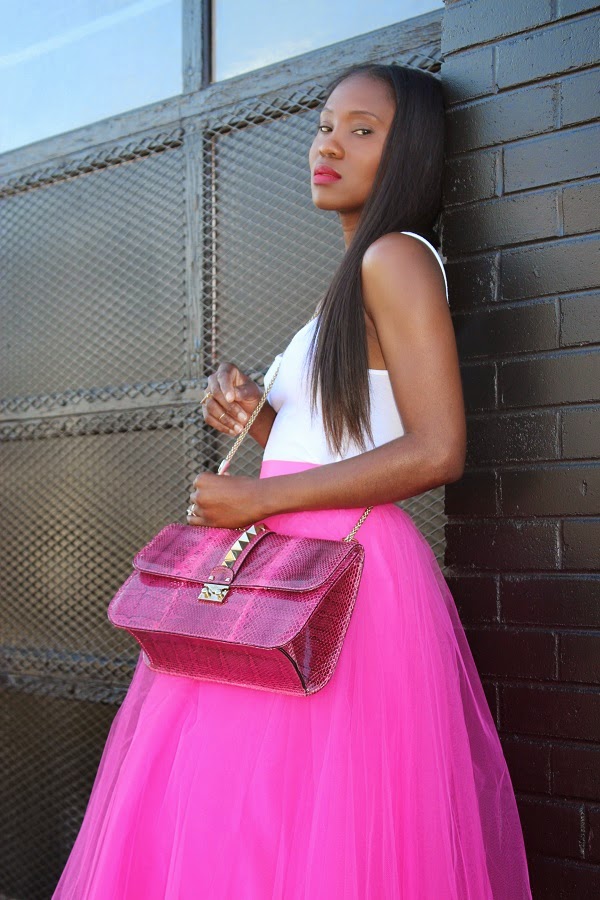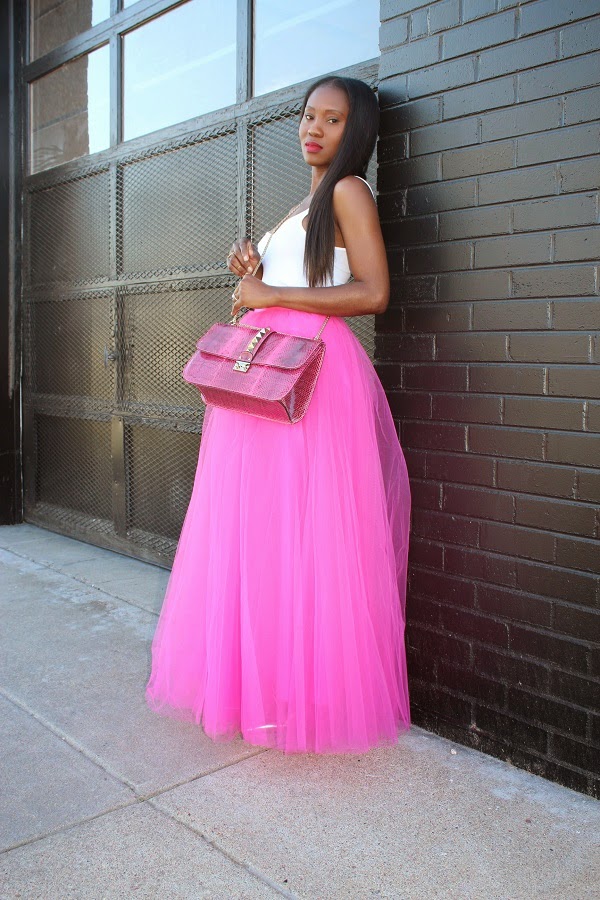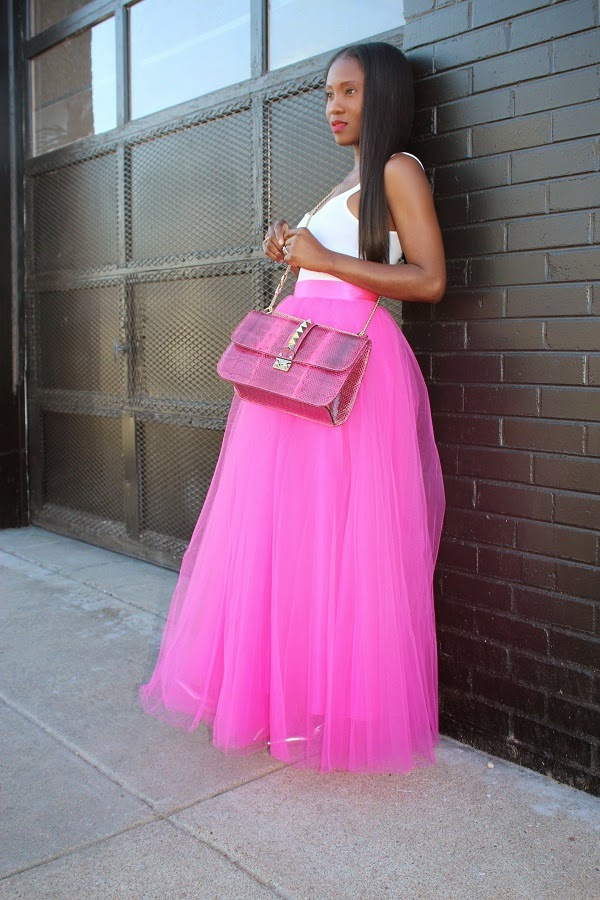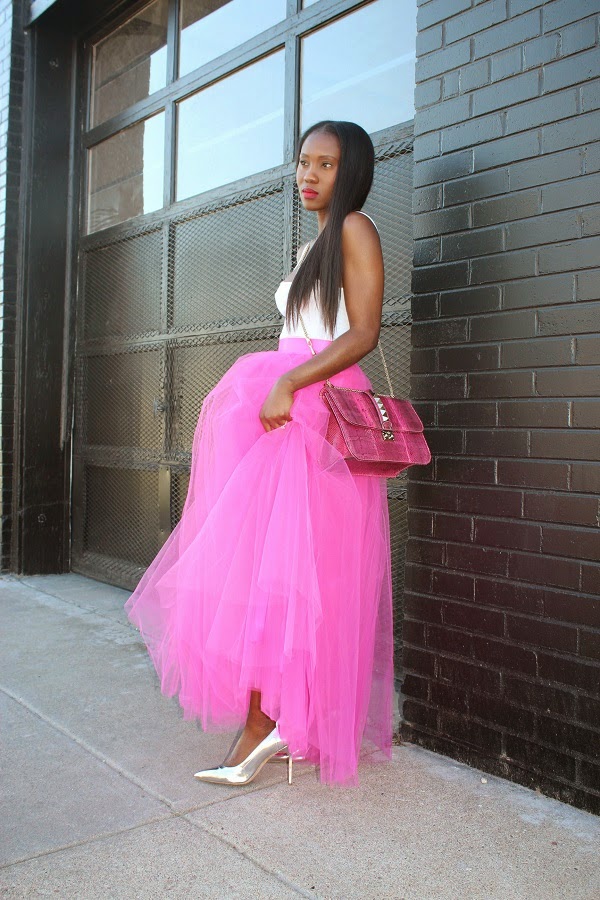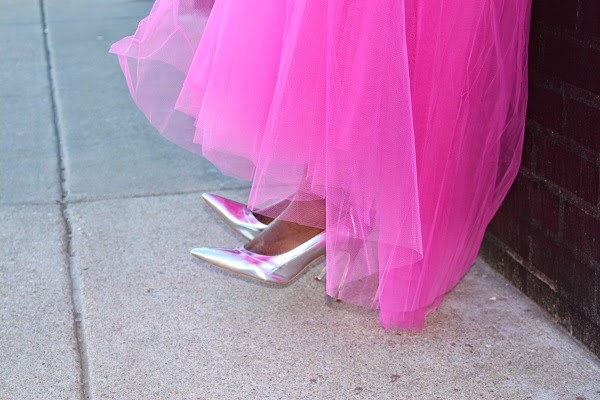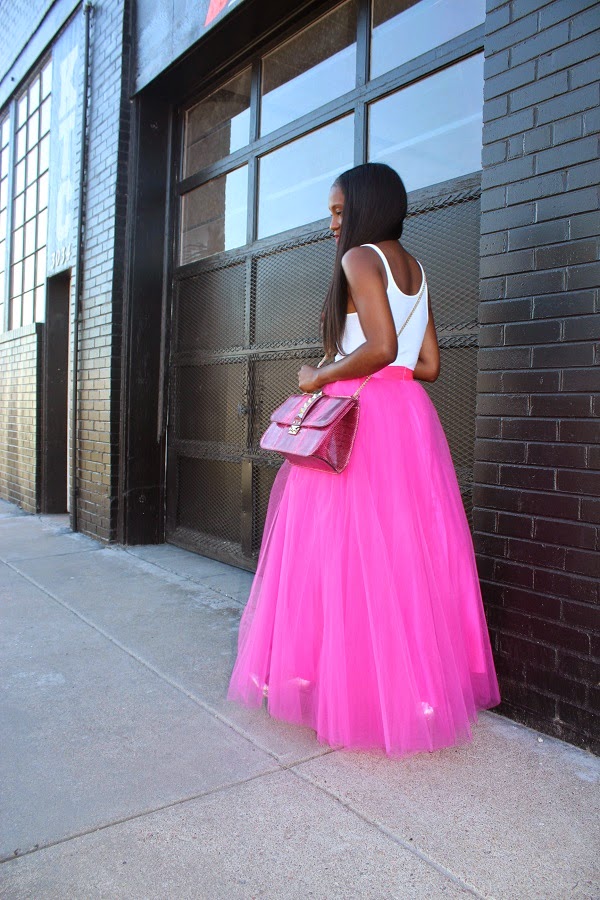 Top: Madewell, Old, Similar Here
Skirt: Space 46 Boutique, Here
Shoes: Manolo Blahnik, Similar Here
Bag: Valentino, Love This
Sunglasses: Prada, Here
Happy Monday All,
I hope all had a wonderful weekend, I definitely did.
Did I mention my birthday was yesterday? Yippee!!! I'm a birthday enthusiast to the extreme degree, I've been that way as long as I can remember and I hope never to outgrow that side of me.
On this day I decided to wear a few of my favourite things, tulle skirt (of course), white top, and metallic shoes.
This is possibly the brightest solid hue skirt I possess and I love it. Since, I've been gathering my own assortment of tulle skirts, this piece seems like the next best thing. It's long which elongates my semi petite 5'4″ frame and the colour is beautiful without being too obnoxious.
I thought of many ways to style this and concluded that the white tank was the best way for the moment; with the skirt being a bit loud, toning it down with white seemed right. I paired the metallic shoes as the other neutral, last but not least I opted for my Ayers snakeskin rock-stud handbag in the same hue as the skirt as my arm accessory because it just seemed like the perfect fit.
The week is off on a bright note, I have planned a week of fun looks in celebration of my birthday week, hope you'll stay tuned.
Well, off I go.
Thank you for viewing,
Ranti
P.S.
Did you notice the beautiful sparkler on my ring finger? I recently got engaged :). A few details to come soon.