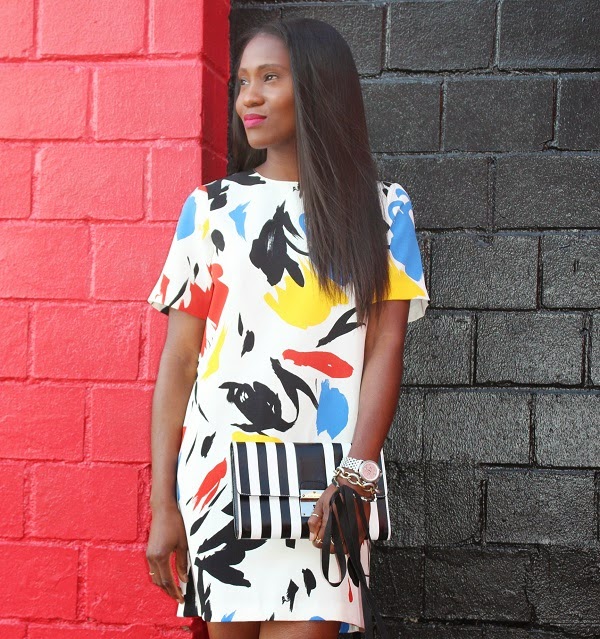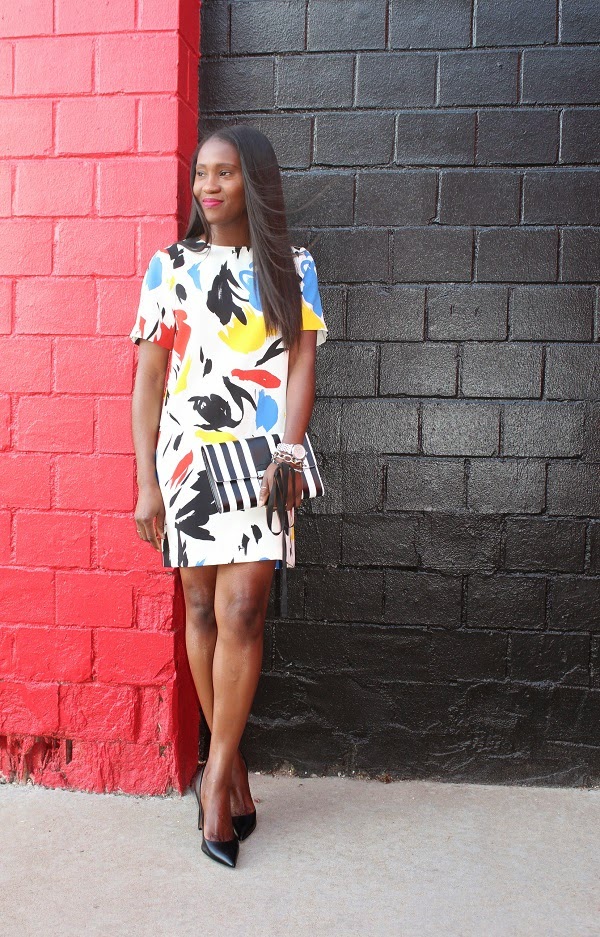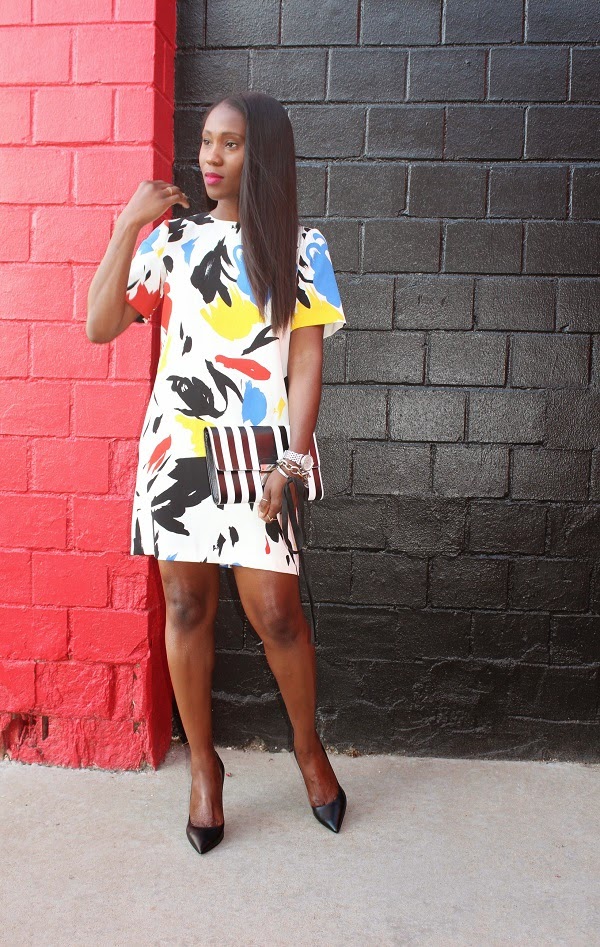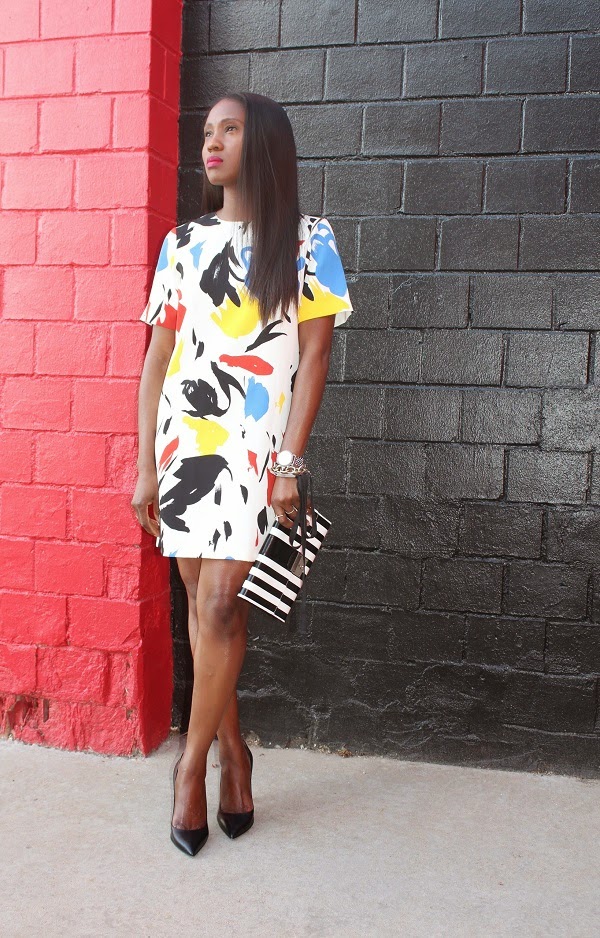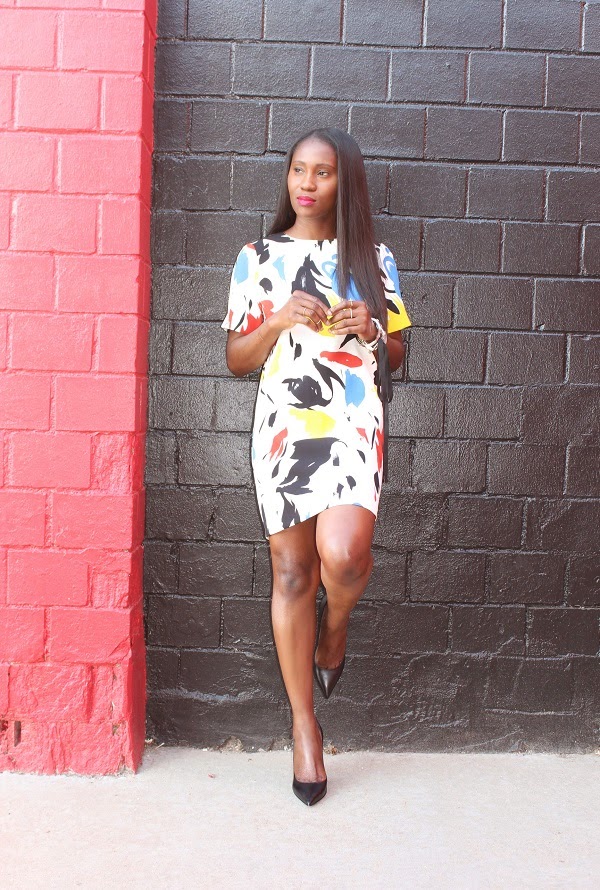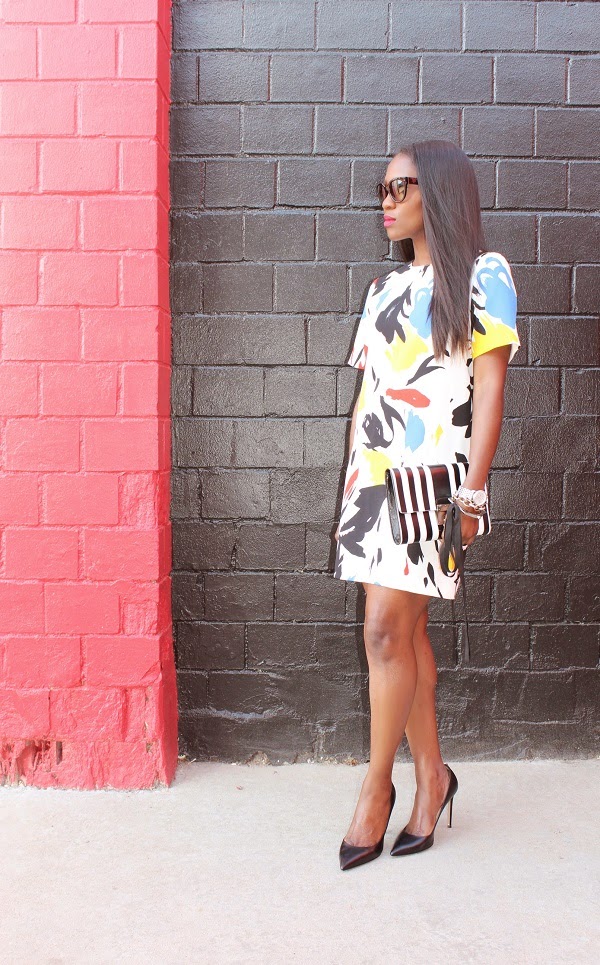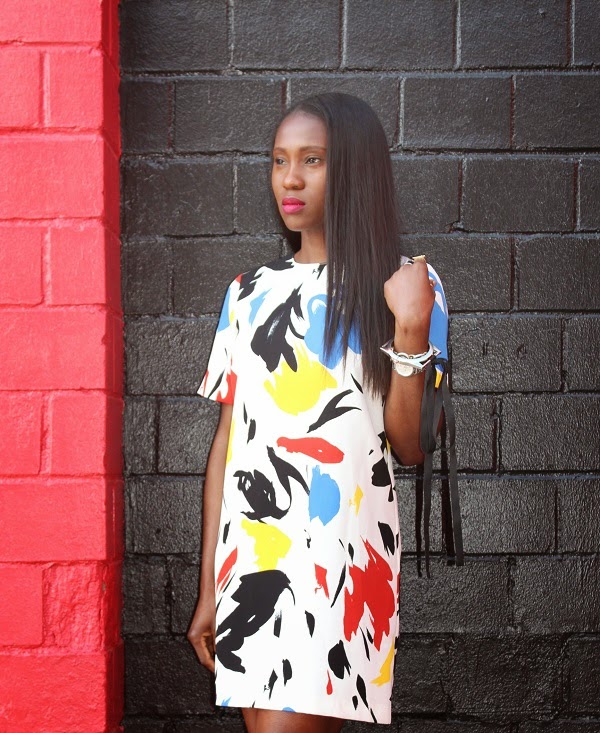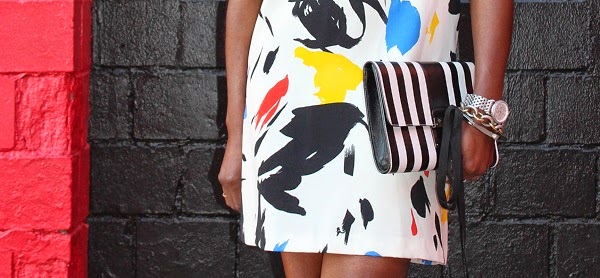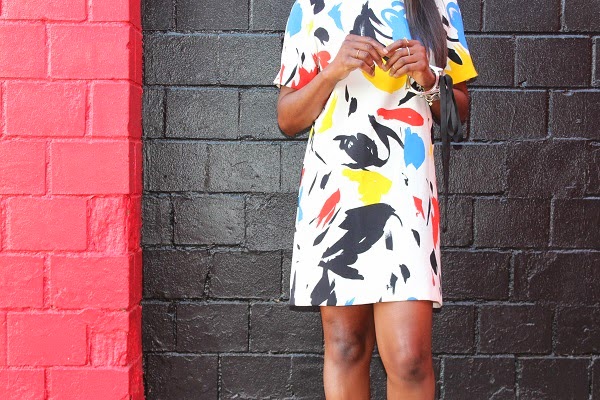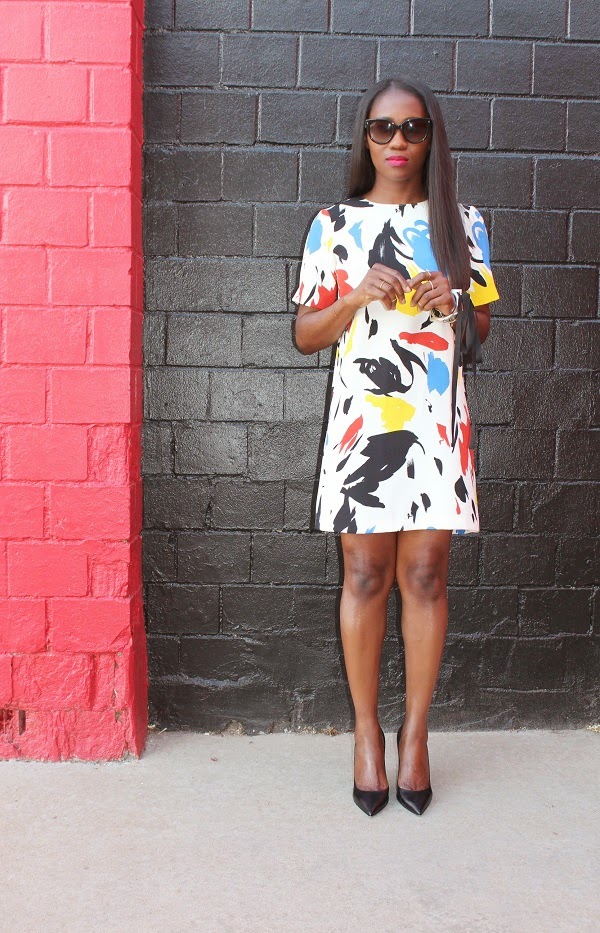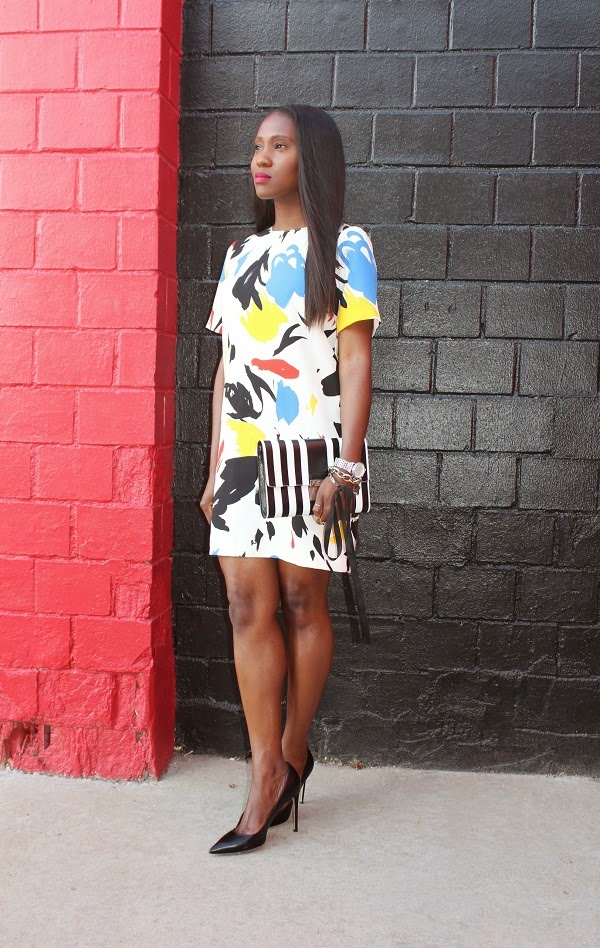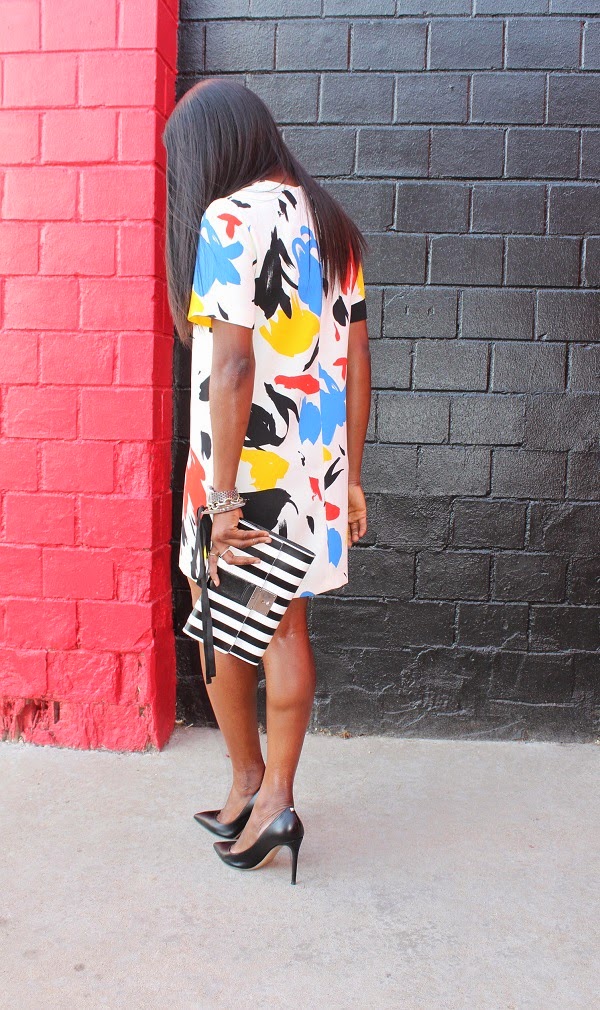 Dress: Zara, Get it Here
Shoes: Valentino Get it Here
Bag: Marc Jacobs
Sunglasses: Prada, Get it Here
Bracelet: Maison Martin Margiela For H&M, Old
Hello,
It's Friday! Yippee! I'm excited, aren't you? The weeks just seem longer and longer so I'm looking forward to a Saturday to enjoy before getting back on the grind :(.
To celebrate the weekend I opted for a fun look, well at least a fun print. Love this dress for it reminds me of a crayola box; so colourful, cheerful and waiting to make a statement.
The dress is graphically charged, which one might think to pair it with a clutch and handbag pulling one of the colours from the dress; rather than do that I opted of another graphically appealing print, stripes. and finished with my black heels.
Do you love it as much as I do?
Have a wonderful weekend.
Thanks for Viewing,
Ranti