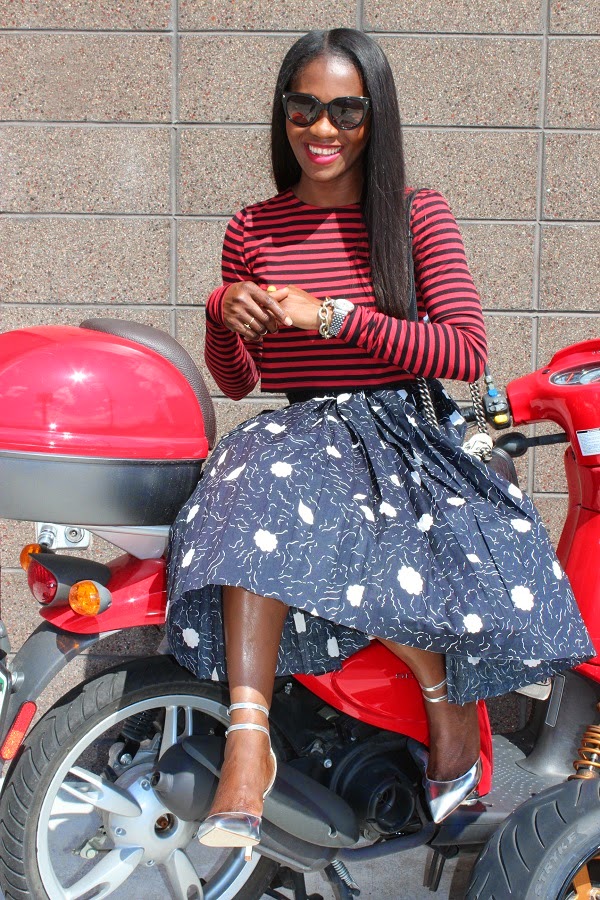 06/04/2014
Dreaming of France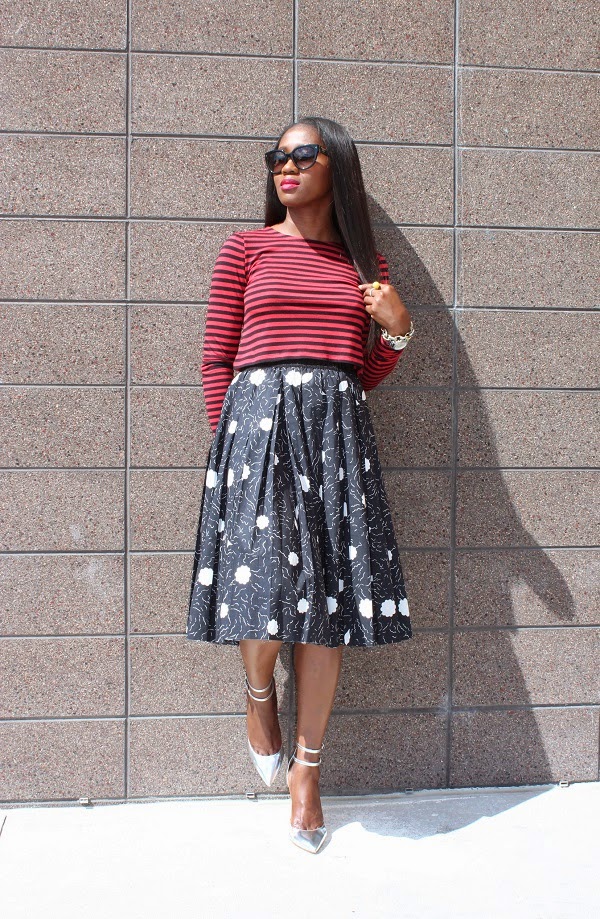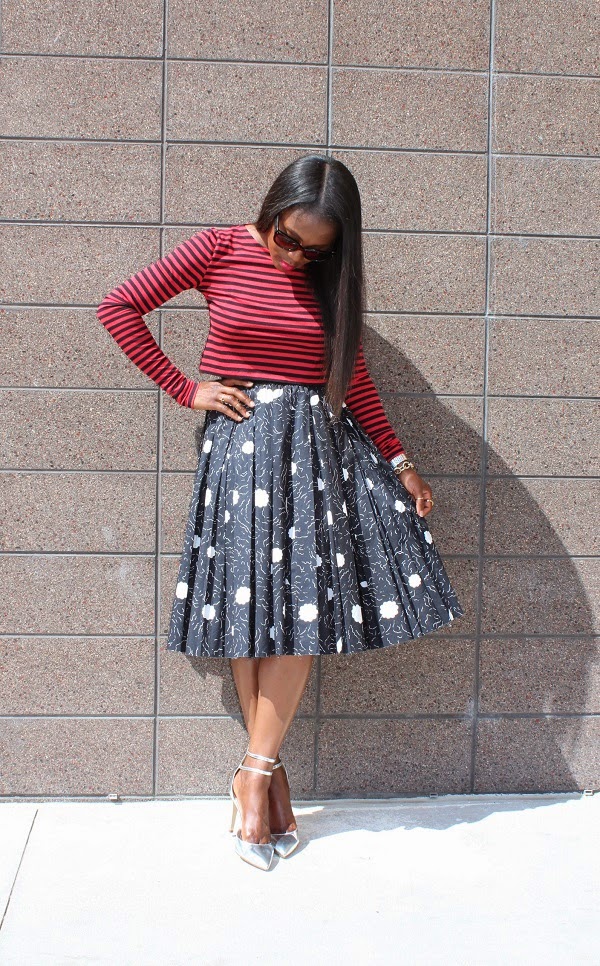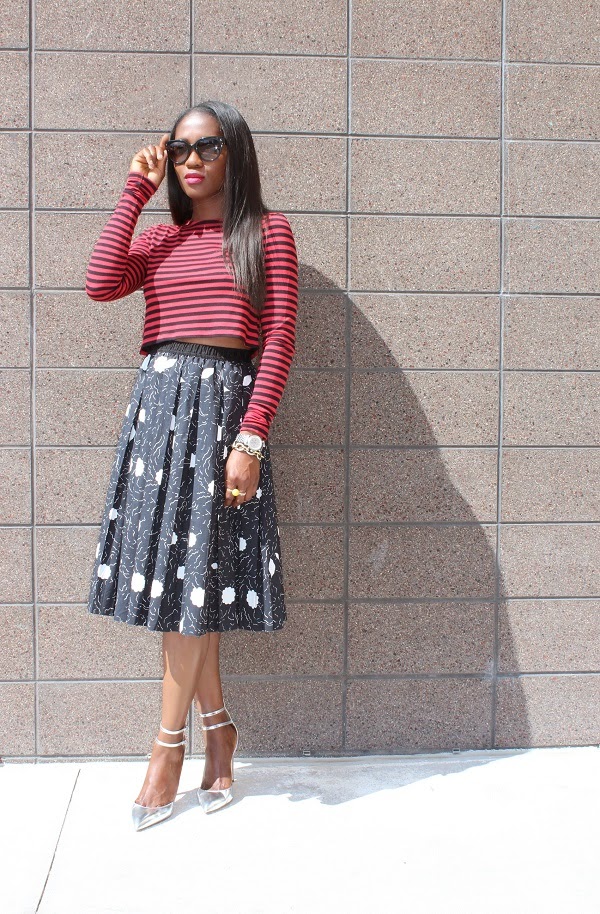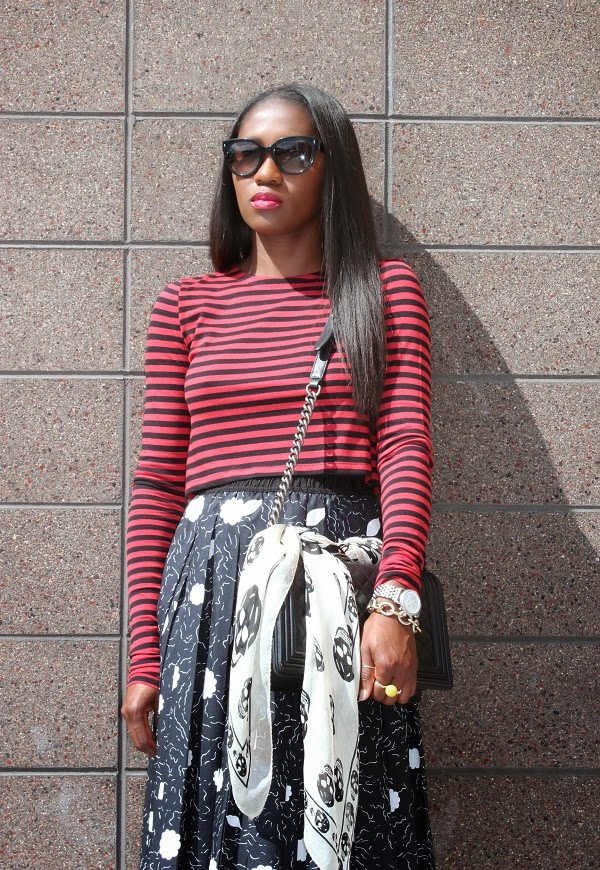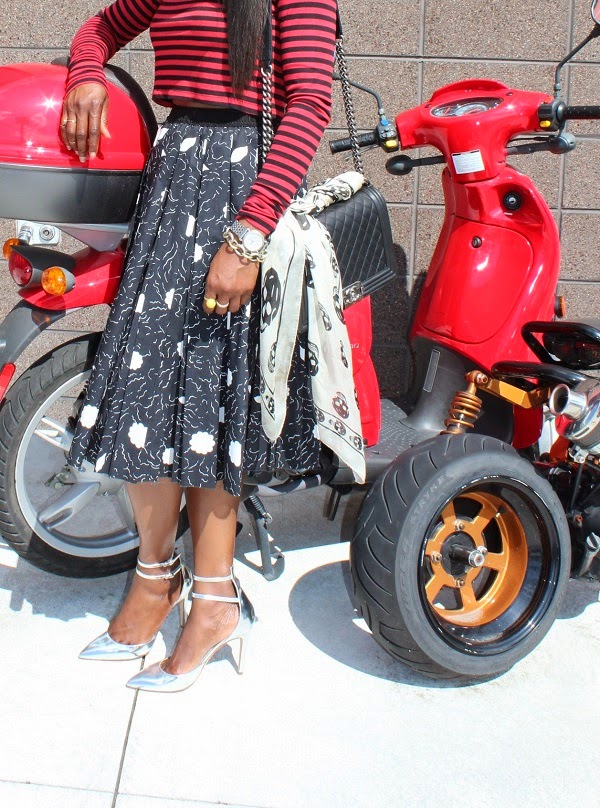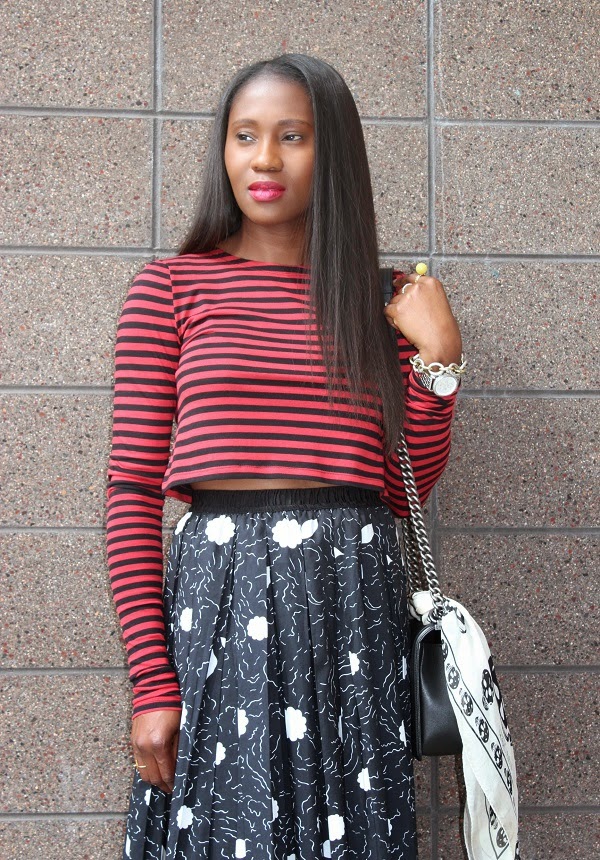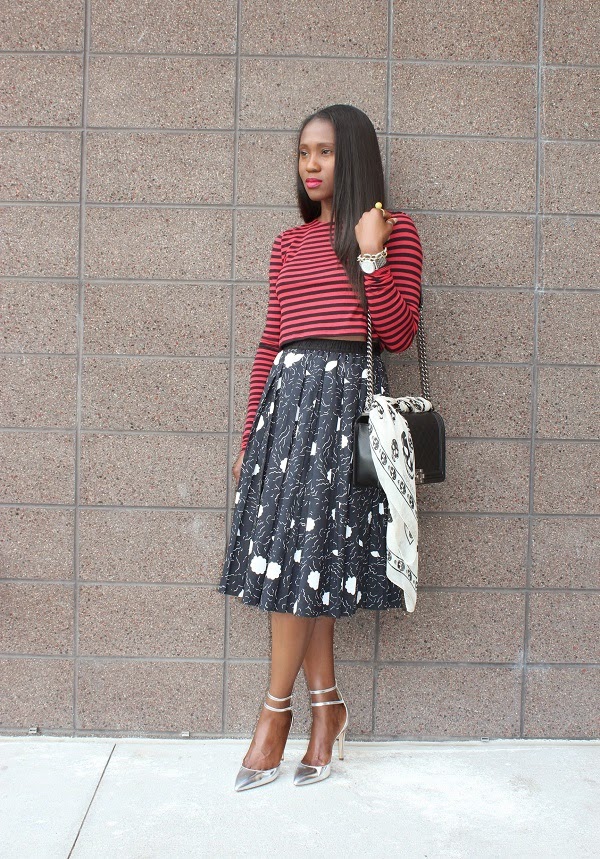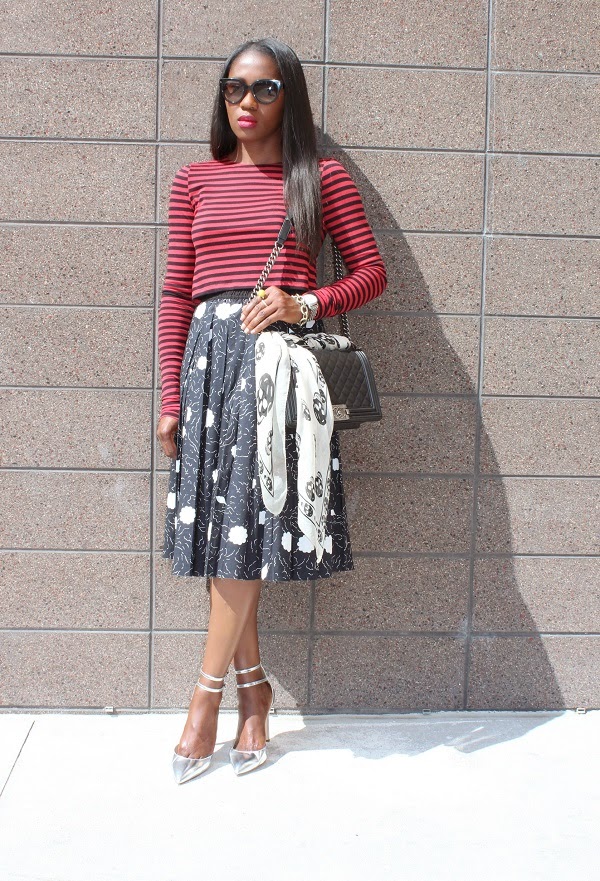 Top: Zara, Old, Love This
Skirt: Marni, Old, Try This
Shoes: J.Crew
Bag: Chanel
Scarf: Alexander McQueen, Here
Sunglasses: Prada, Here
Hello,
Hope all are doing well, I'm excited for the mid-week and looking forward to a Saturday off enjoying the city, which I haven't had in a while, YES!
Red is not a colour I gravitate towards but I love almost anything striped with black so I thought I'll give this a try. I was toying with my take on a French rocker chic look with this ensemble.
I styled the striped top over the black and white floral skirt and finished with my oh so faithful silver metallic heels, gosh I love these shoes. I also added a wink of rock by accessorizing my handbag with my skull McQueen scarf as I've done once before. I find it fun and chic to incorporate a scarf in this look, so rather than tying it around my neck, too hot, along my handbag it went.
Thanks for Viewing,
Ranti