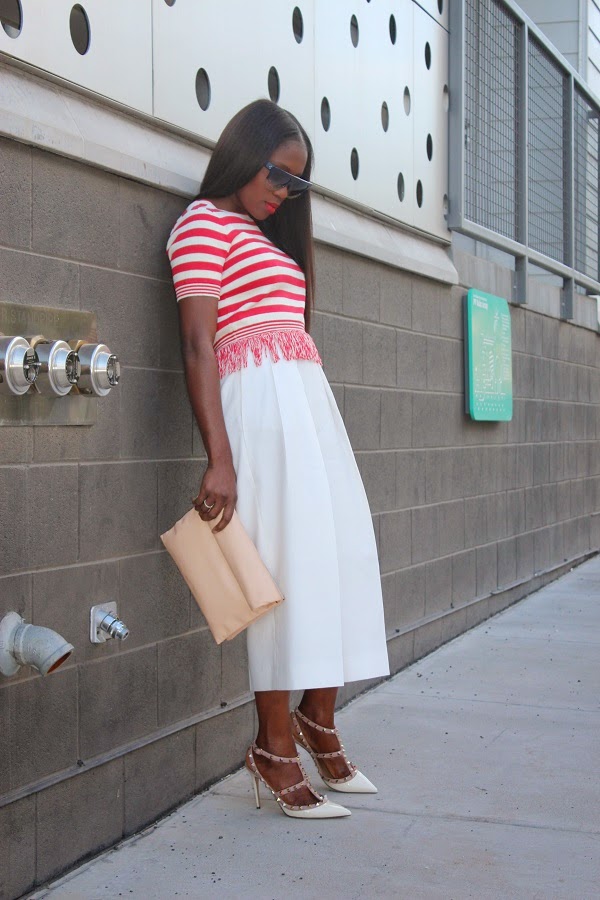 09/03/2014
Culottes & Fringe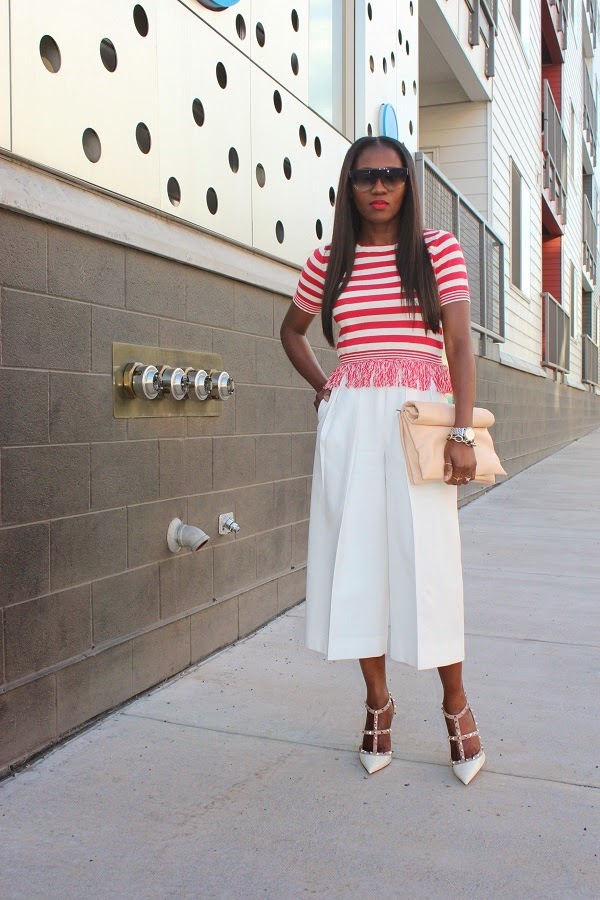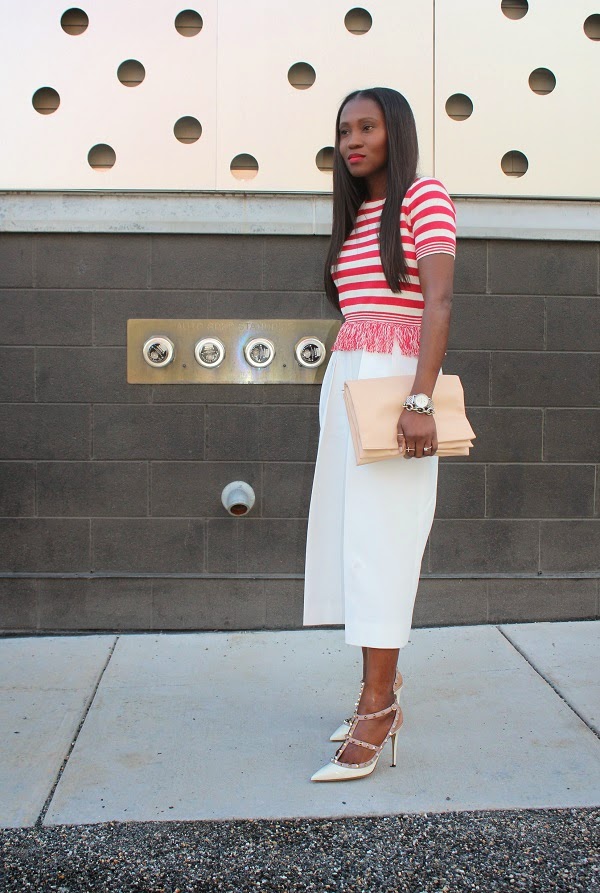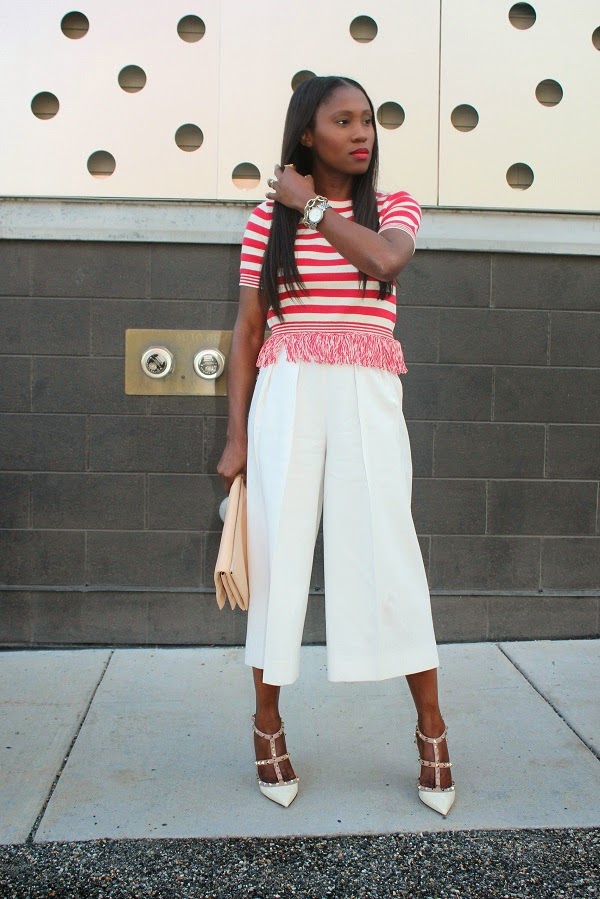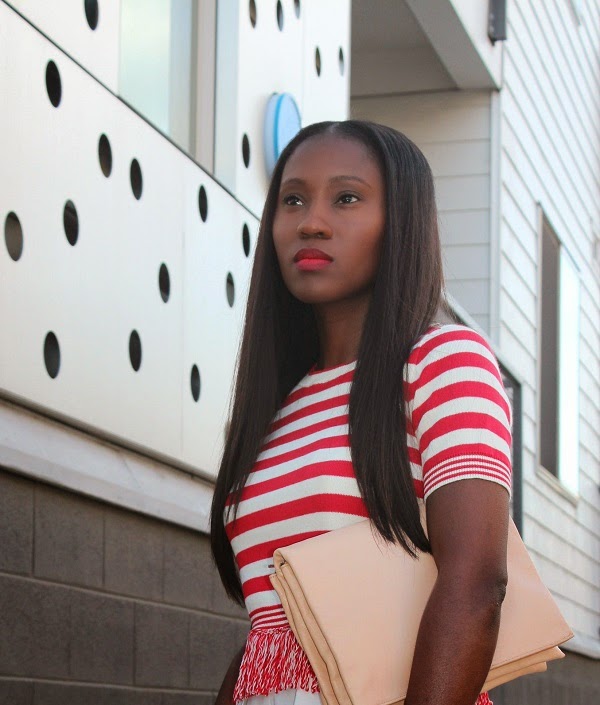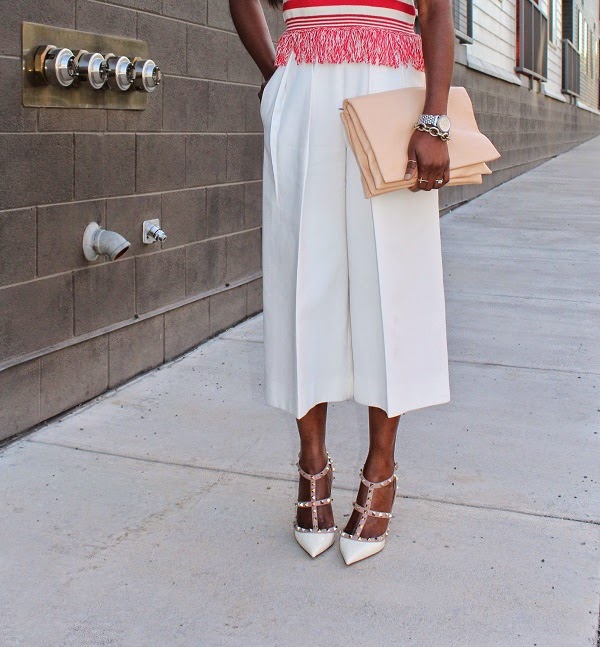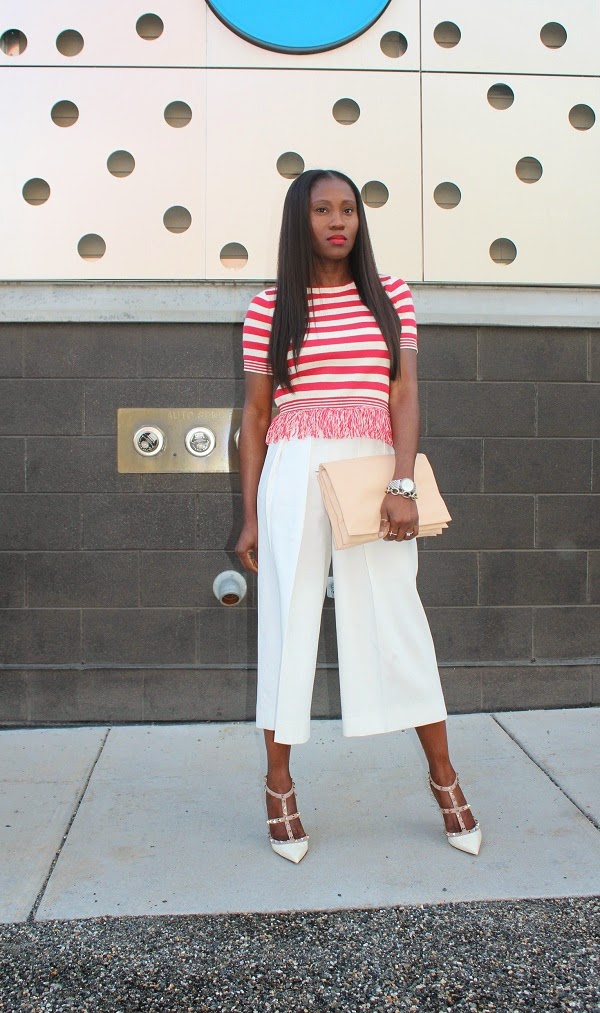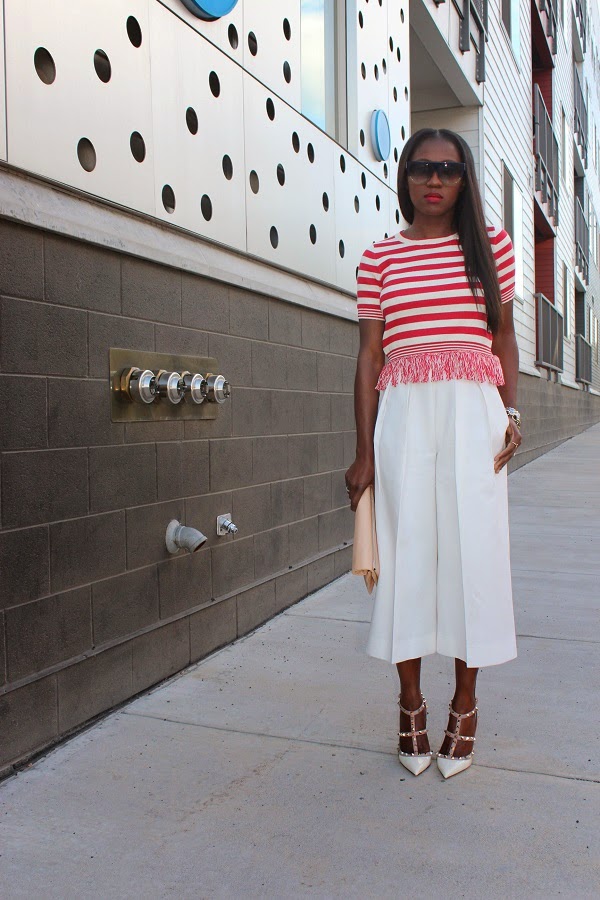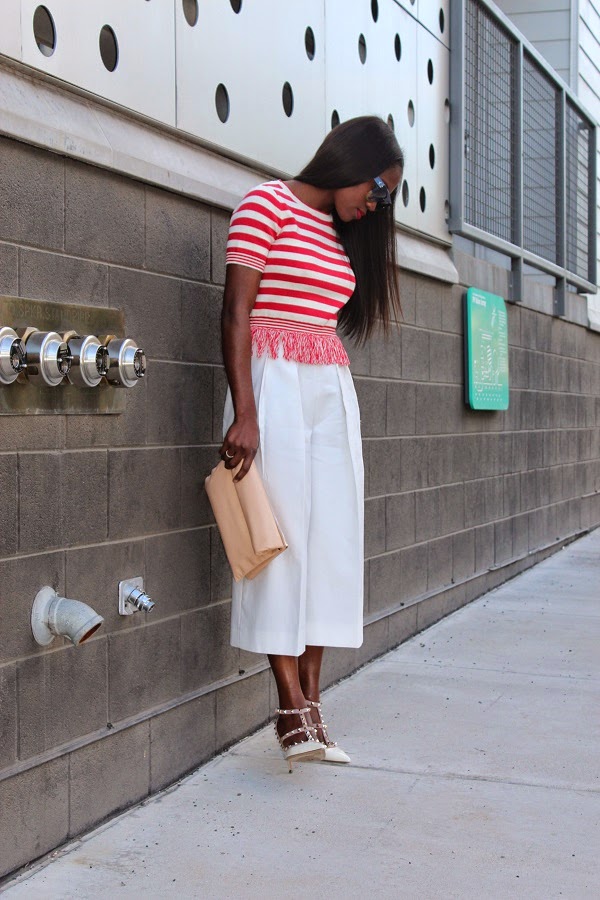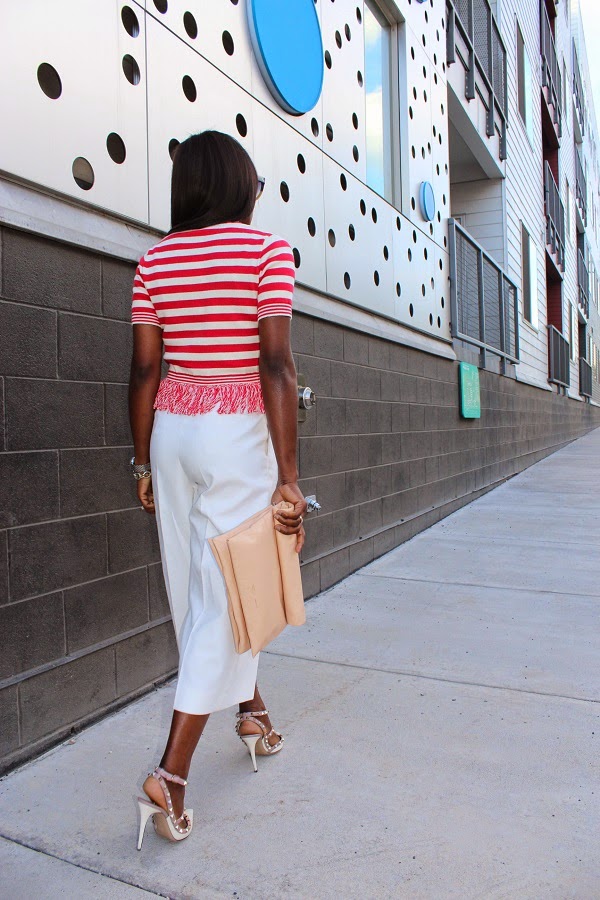 Top: Topshop
Pants: Topshop, Also Love These, & These
Bag: Celine, Love This, This & This
Shoes: Valentino, Also Love These
Sunglasses: Celine
Hello Everyone,
Great week so far I hope?
Isn't fringe a fun addition to any wardrobe? I like to think so. Adding a bit of texture to the culottes is the focus of look #2nd look to my three look series. This top is not only fringe, but it's also striped, a pattern that shouldn't go amiss any wardrobe.
Stay tuned for look #3.
Thank you for reading.
Xo,
Ranti