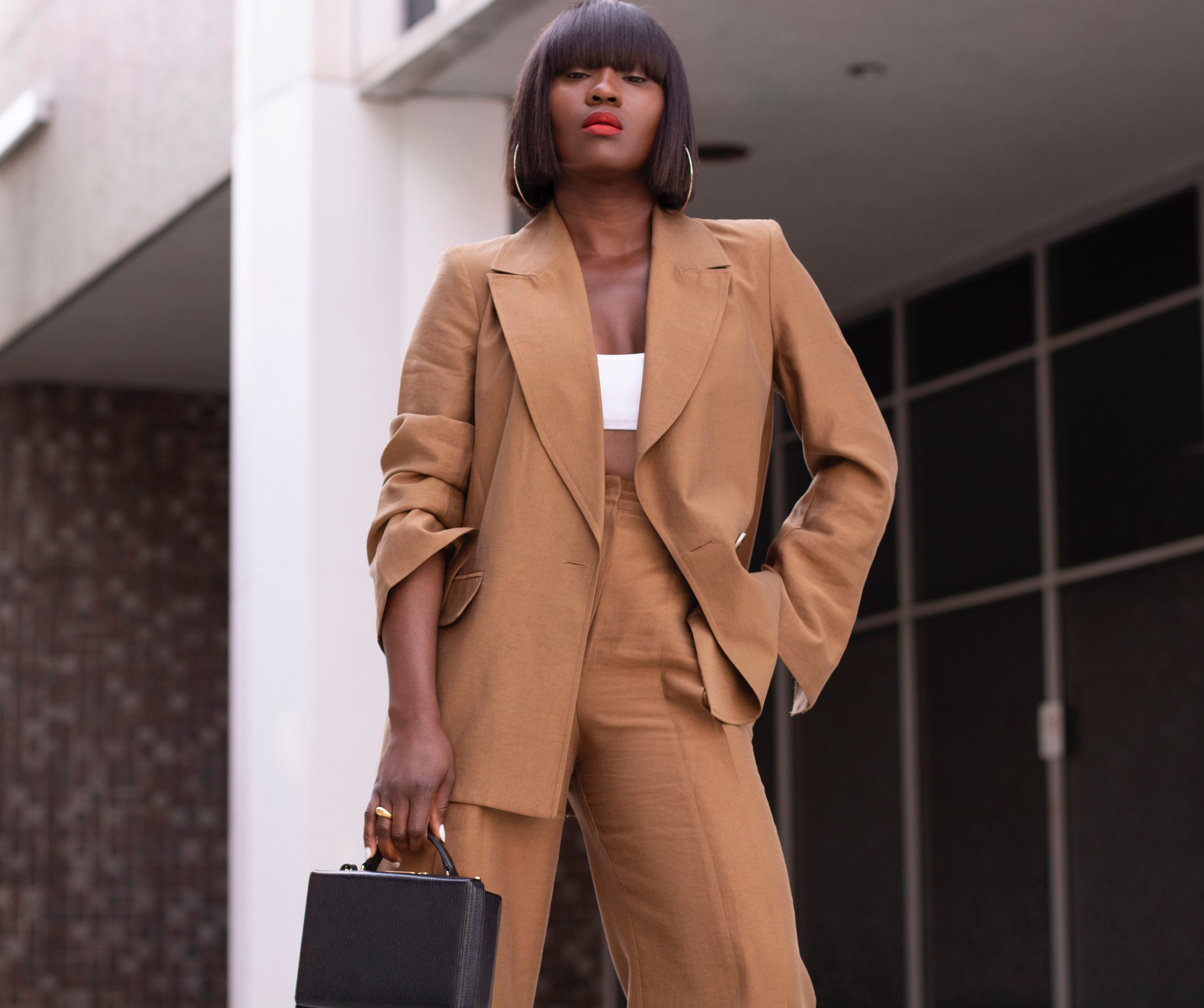 09/23/2019
First Day Of Fall… Styling a Neutral Suit
Happy first day of fall… and let the suit season commence. Of course suiting looks are a must during the cooler months but there are also a few factors to consider when buying a fall suit; fabric content, colour scheme and cut.
When choosing the fabric content, try leaning towards a light wool-cashmere option, suits containing such consistency will transition well into winter, and are perfect for layering because they aren't usually heavy in weight and they offer great warmth due to the type of wool.
In terms of colour, I say go nuts but the more neutral the option, the easier it'll be to wear over and over. It's always lovely to own a black, neutral, blue (preferably navy… a shade of blue that styles well with many winter colour palettes). A bright coloured suit set is always lovely and last but not least a winter white set.
The cut of a suit does not matter much but rather comes to one's preference and what style is the current trend. I tend to lean towards a more tailored yet looser fit set. In choosing this option I can wear the set as is, cinch the jacket at the waist for a more feminine spin or layer with countless top options.
In today's blog post, I'm sharing this recent find of a beautifully tailored deconstructed suit. Though the colour caught my eye, I also love the amount of detail that went into it. The split seams at each leg, the oversized lapels are just two of the attributes that make the suit so striking. I paired a white pair of ankle boots with brown heel detailing for a contemporary spin.
For your sizing reference, I am wear a U.S. size 6 in the jacket and U.S. size 4 in the pants, I'd say it fits true to size but I tend to go up in my jackets because I enjoy an oversized fits. Also keep in mind the jacket has a more boxy cut.
Well off I go! And thank you for stopping by… catch you again soon!