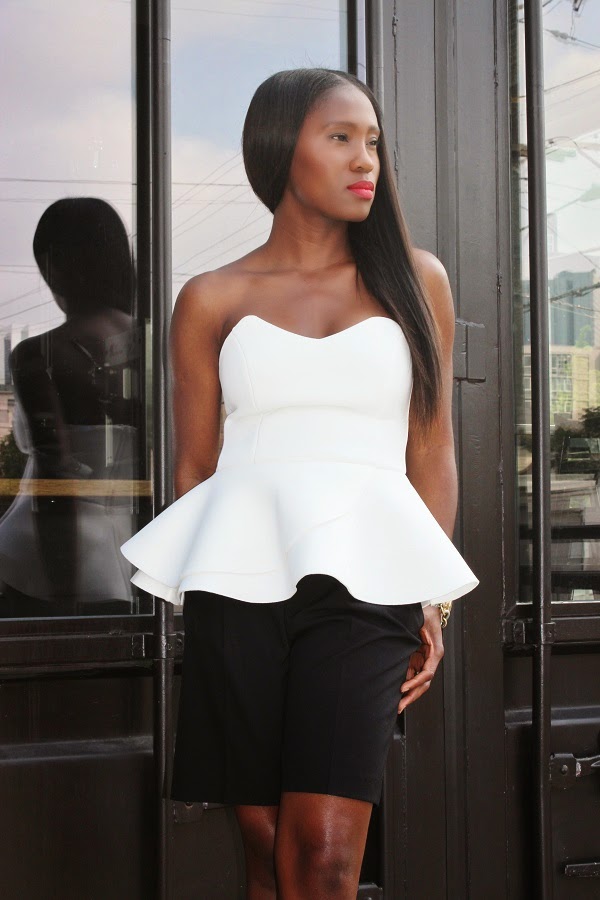 Top: Asos, Get it Here, Similar Here, Here, Also Love This
Shorts: Lafayette 148, Get it Here, Similar Here
Bag: Chanel
Shoes: Valentino, Get it Here
Hello,
Happy Monday! I hope you had a wonderful weekend. I had a great weekend myself, so I'm ready for this week.
I'm in a black and white mood for the week, feeling a bit nostalgic I guess, love the bright hues I toy with as they get me out of my comfort zone, thank God for that but the monochrome hues are more my speed.
I love this top, it's fun, frilly, and feminine so I decided to give it a bit of a masculine appeal by pairing it with these longer hemline city shorts. To keep on with the sleek vibe, I opted for my clean black heels and a classic handbag to close.
A clean look is more my speed and when I discover tops such as this, it is definitely a great way to have fun with my femininity.
Have a great rest of your day.
Love you for stopping by.
Xo,
Ranti