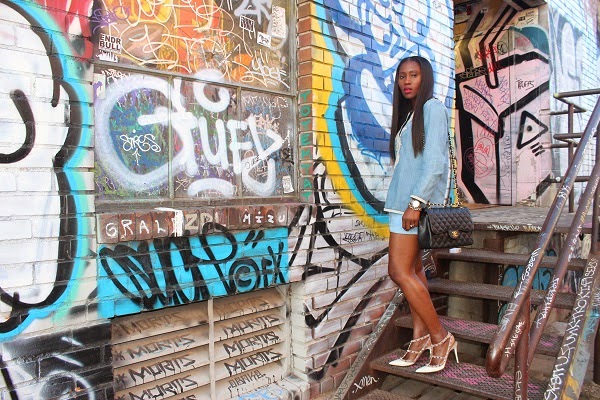 07/25/2014
Chambray On Graffiti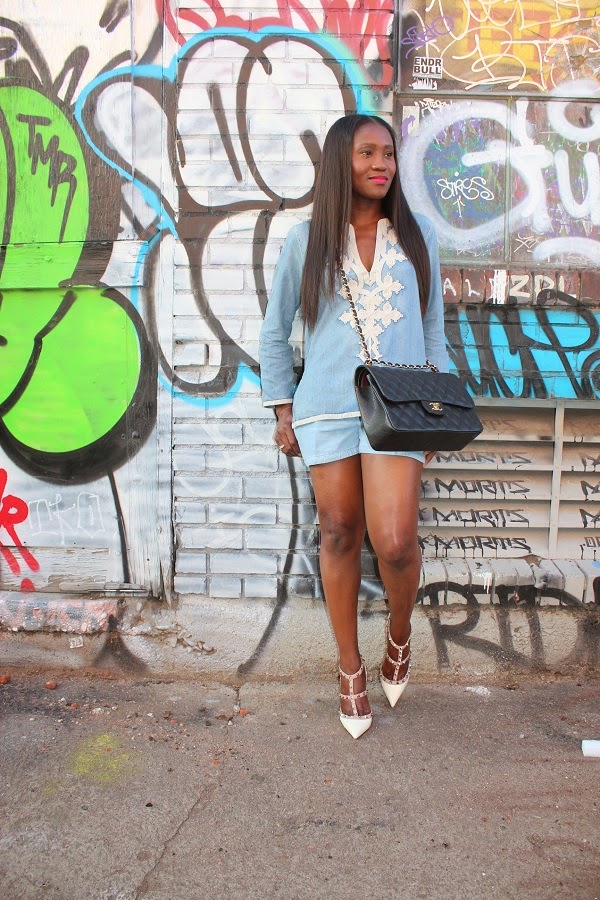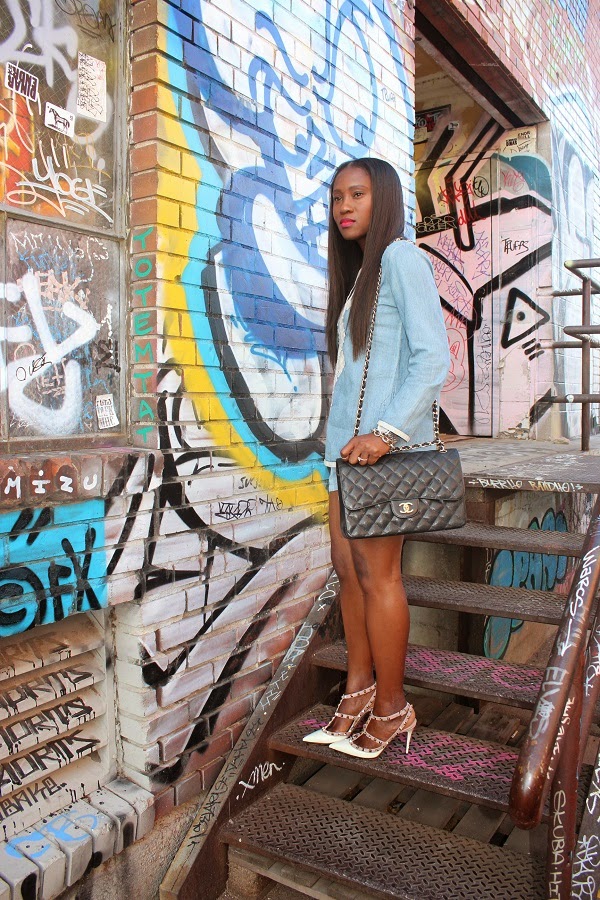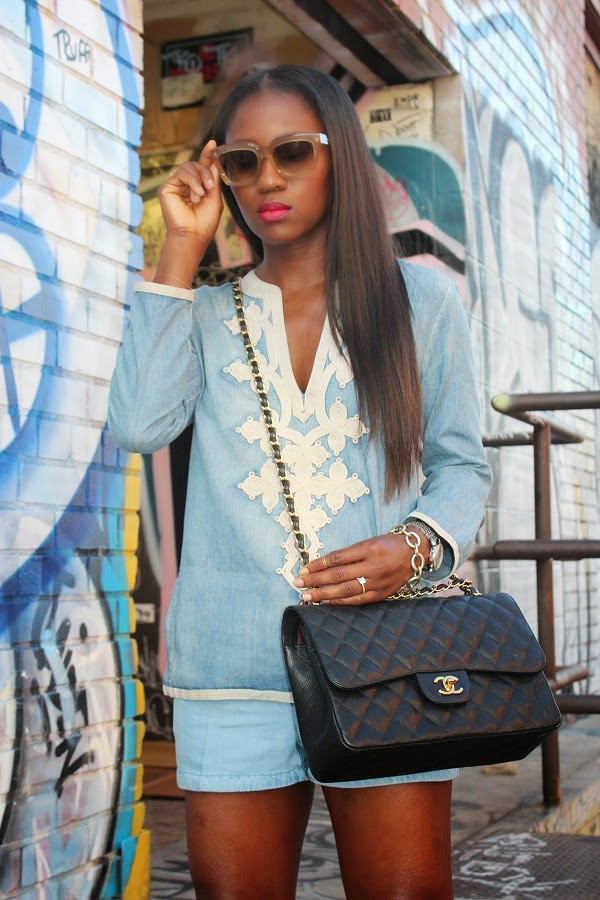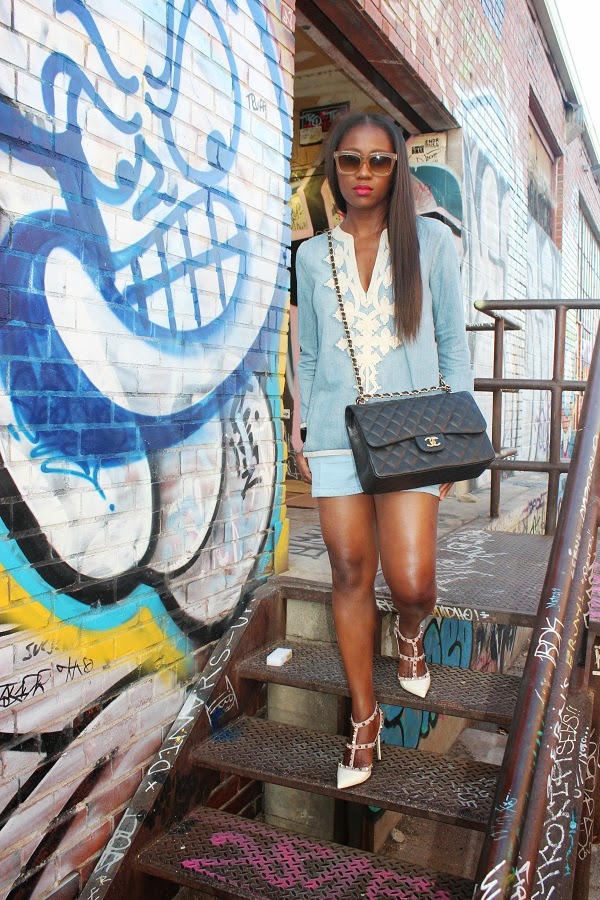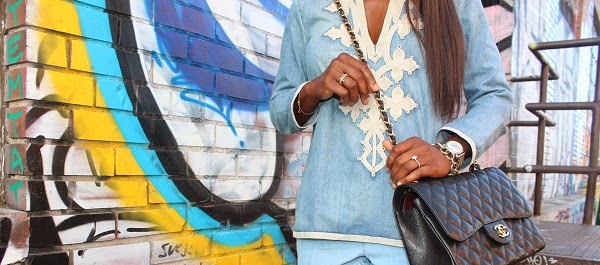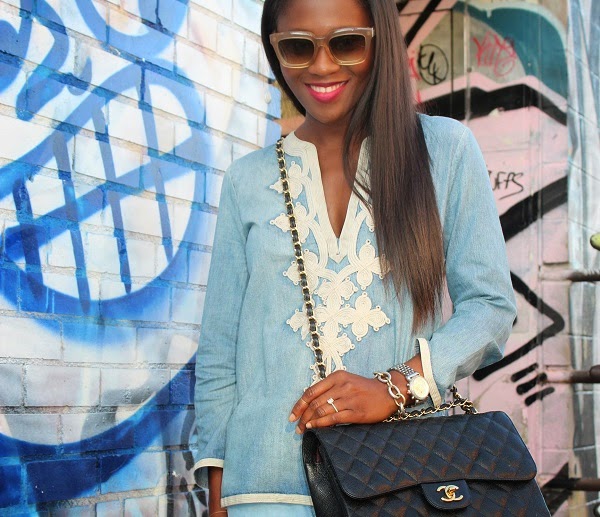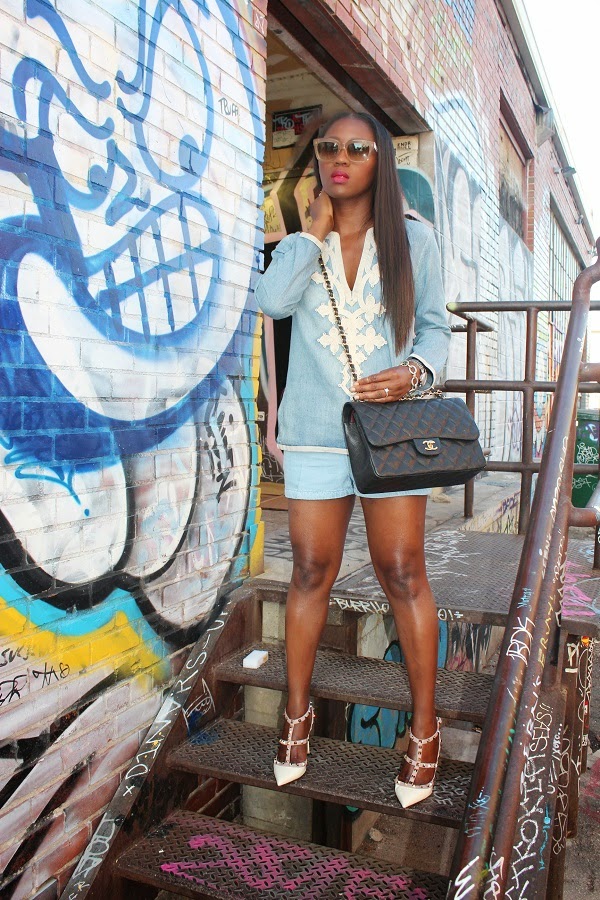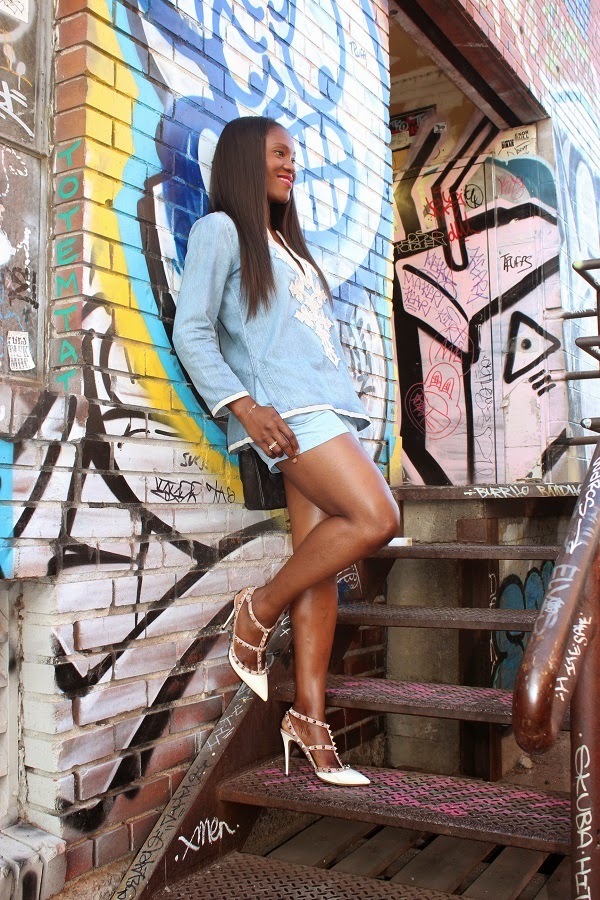 Shirt: J. Crew, Get it Here, on additional sale of 40% off
Shorts: H&M, Similar Here
Bag: Chanel
Shoes: Valentino, Get it Here
Hello,
Happy Friday all. Hope you've had a wonderful week.
On a casual vibe today on the blog with this chambray tunic and shorts. We've been experiencing really hot temperatures here in Denver, so an attempt to keep cool to trim off a few layers; it is summer after all.
I love this tunic because the embroidery reminds me of patterns that you'd see on some African pieces such as "Dashiki" and that's a plus for me. Sadly, I do not own many African inspired pieces so, I love to collect some that embodies that element here and there. I paired the top with the chambray shorts because the pairing seemed to work well together, don't you agree?
Hope you'll stop by again soon.
Thanks for viewing,
Xo,
Ranti