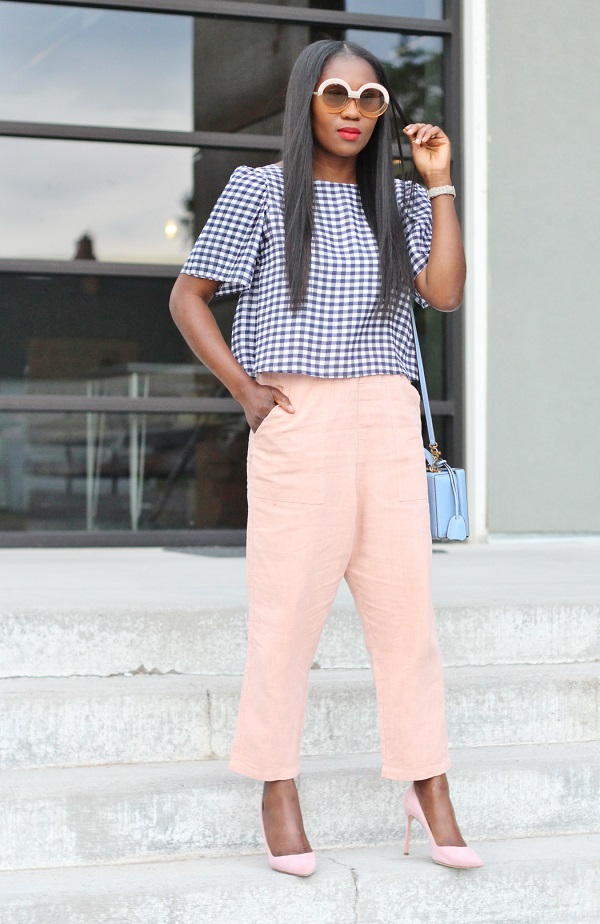 06/08/2016
Gingham// Shades of pastel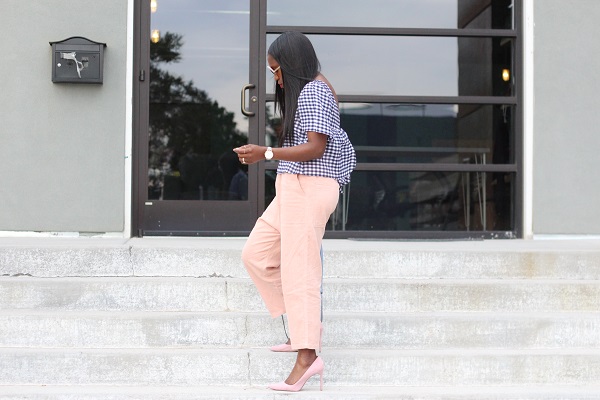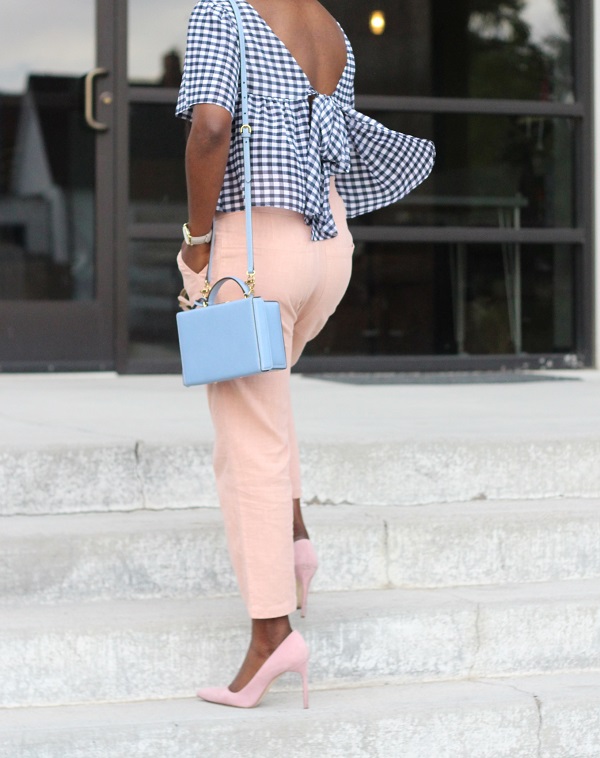 Hello all,
I hope you are all having a wonderful week so far, I for one am so happy the weekend is almost here.
I love gingham print, it's classic and offered in many shades not to mention season-less.
This blouse is such a beautiful lightweight piece with great movement, it has a bit of a romantic vibe to it. In that respect, I paired it with pastel sweet hues such as these blush tone trousers, with a relaxed but chic twist, the pink suede heels and my favorite piece this season, my French blue hued box bag. And for the icing on the cake, these dual colored dusty pink and gold oversized sunglasses were the perfect garnish, adding a classic yet modern note to the look.
Yes, the warm weather allows us to play with color, it's always fun to mix similar hues within a look.
Well off I go.
X