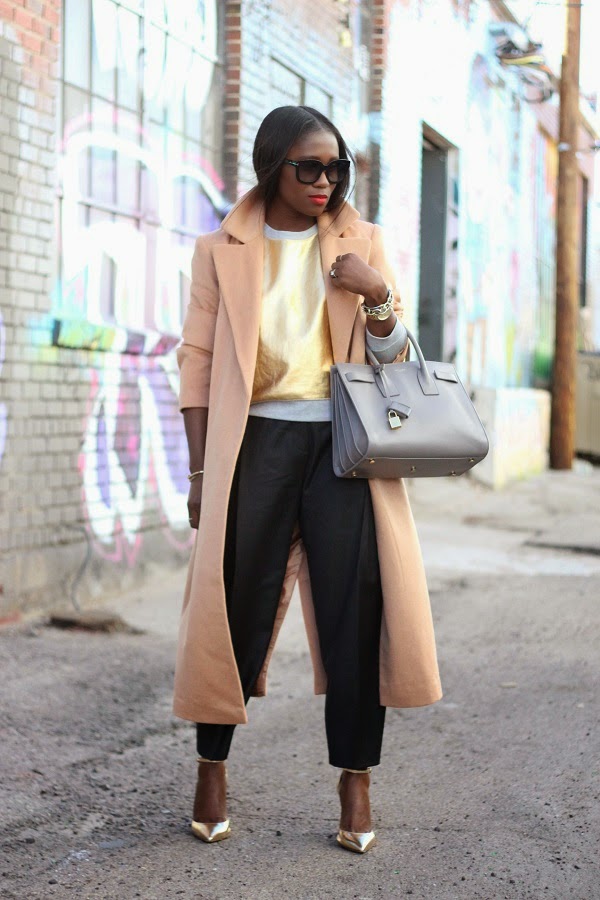 02/09/2015
A Golden Touch
Lips: Nars Heat Wave Lipstick & Nars Dragon Girl Lip Pencil
Happy Monday all,
I hope all had a wonderful weekend.
It was a windy weekend in my city which makes for capturing moments a bit challenging, I guess all ladies need a bit of a Beyonce music video here and there. Lol
On this day, I decided to style this foiled new find, so in love with it, in a bit of a colour-block pattern.
I paired it with this dark grey slimmer leg culottes, and gold heelsto really emphasise the golds in the look. The slight orange tone camel coat was a must for this windy day, it also helped seal the deal and over my arm went this grey bag for a more polished look.
Do you love this look as much as I do?
Well, off I go.
Thanks for stopping by,
Ranti