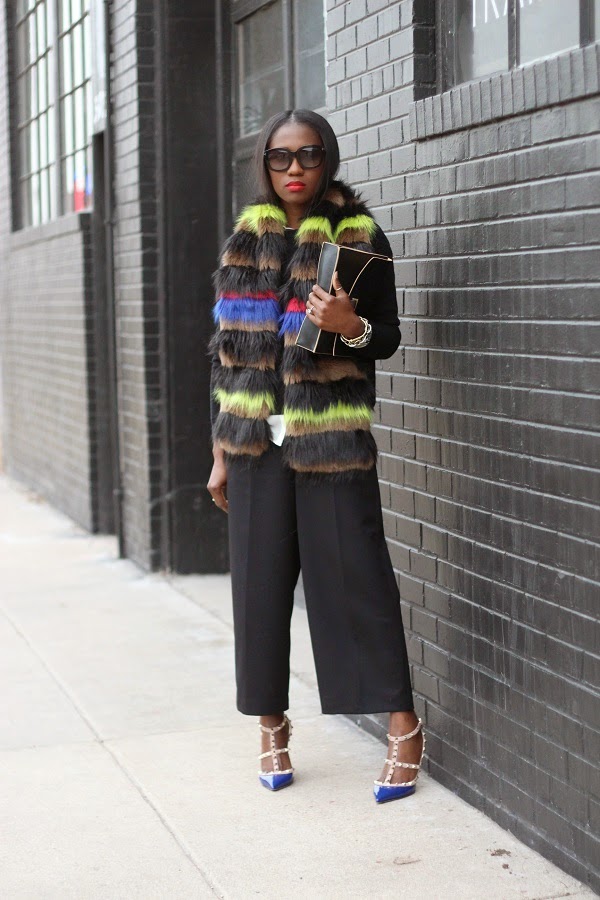 02/06/2015
Not All Black Friday
Lips: Nars Heat Wave Lipstick & Nars Dragon Girl Lip Pencil
Hello All,
Thank goodness it's Friday, I've had such a long week, I'm so excited for today.
I'm wearing nearly all black today with a dash of color here and there to spice up my look.
An all black look with black accessories as done above can be fun but a splash of color doesn't hurt.
These culottes are just the right over-sized shape, so it'll work with almost any top.
Decided to pair it with a black textured sweater, made sure to break the black on black with the white silk shirt beneath the sweater.
For my sprinkle of fun, I added the fur mulch-stripe scarf, this scarf is so bloody fun, not to mention warm. Picking from of the hues in the scarf, I closed with the blue heels.Ranti
Well, off I go.