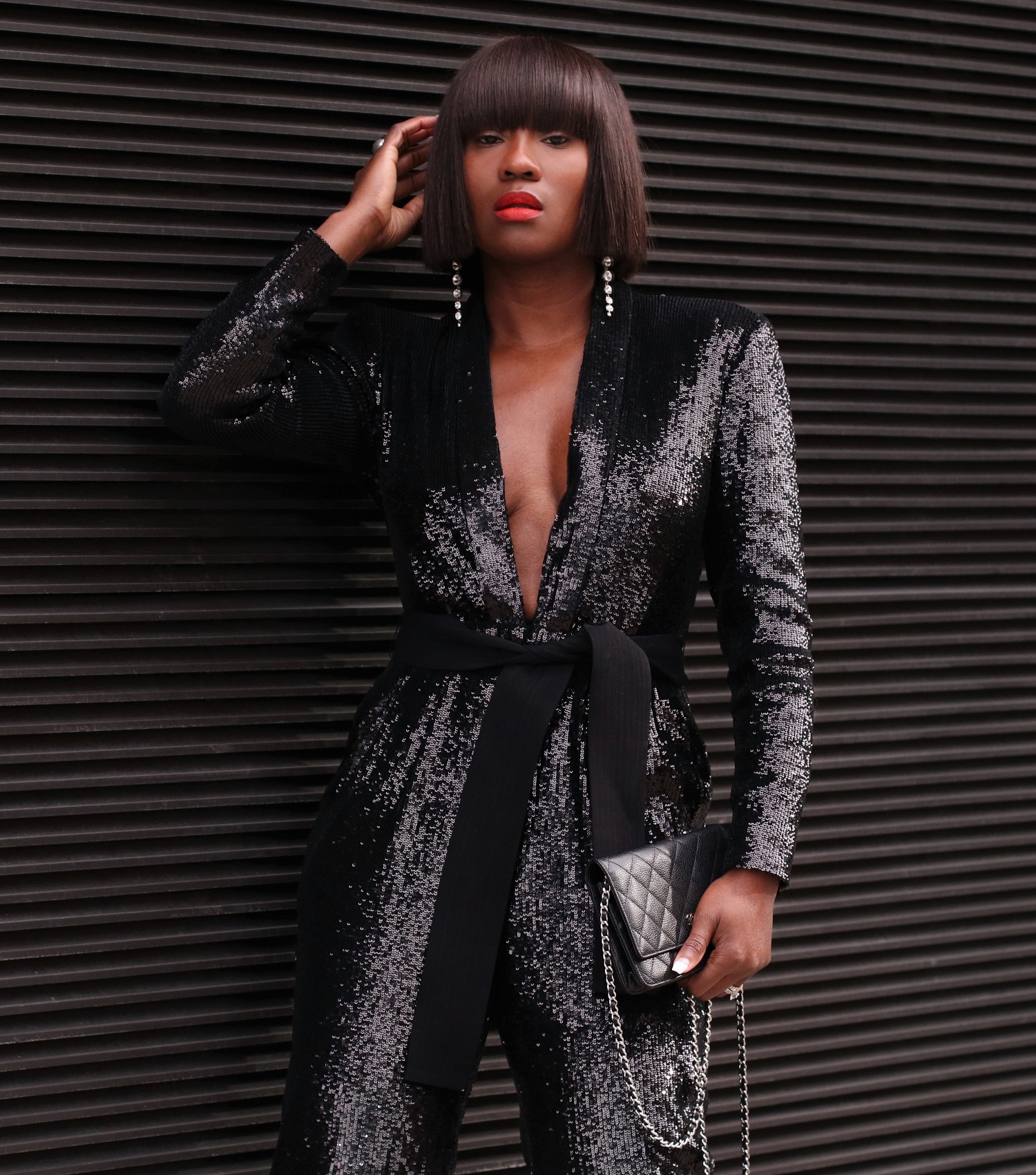 12/27/2019
Holiday Gifting… NYE Style Ideas || Nordstrom
Shot In Collaboration With Nordstrom. All Words Are My Own
I love the holidays for many reasons, family time, catching up dear friends, cooking yummy eats to share with loved ones and also gifting well thought out picks to my dear family and friends. Though Christmas is over, the holiday season is still in full gear. In that spirit, I have partnered with Nordstrom to share some of my favourite gifting items in hopes to help ease your holiday shopping anxiety.
Why Nordstrom? I was actually part of the Nordstrom family for about 5 years where I got to experience first hand how the Nordstrom team loves to Holiday. From Hanukkah, Kwanzaa and Christmas the Nordstrom family are great in curating many picks that will suit any member of your family.
In today's post, I am not only sharing the perfect picks for us ladies, and also the men as well as the traveler in your life. And as an added bonus, I am also sharing a few of my New Year's Eve look picks sure to make you stun on the last day of this decade. Let's get right to it.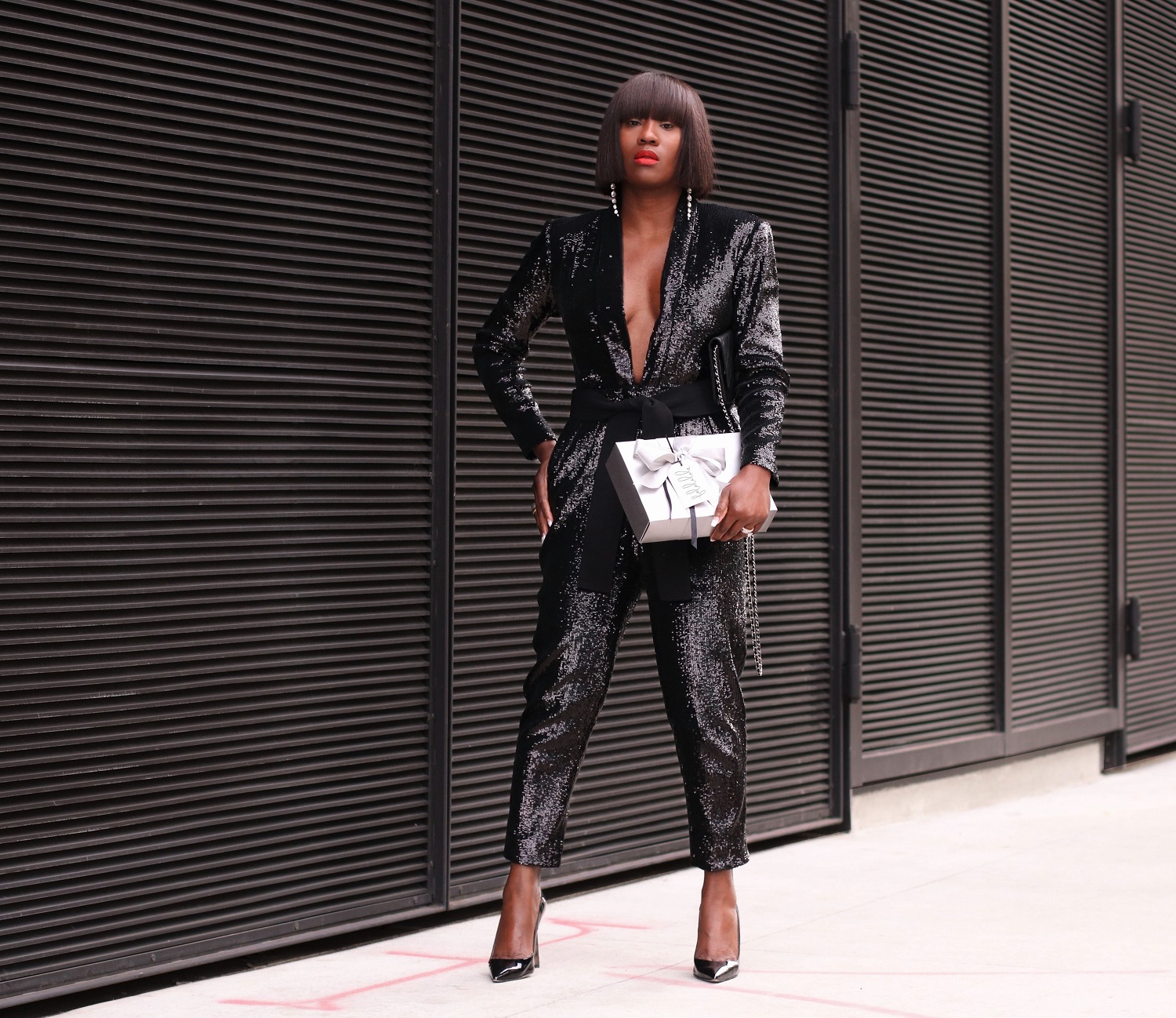 Shop My Post Here
Black Sequin Jumpsuit HERE | Black Patent Pumps (By Manolo Blahnik), Similar Look HERE | Get A Similar Look Of My Bag HERE & HERE |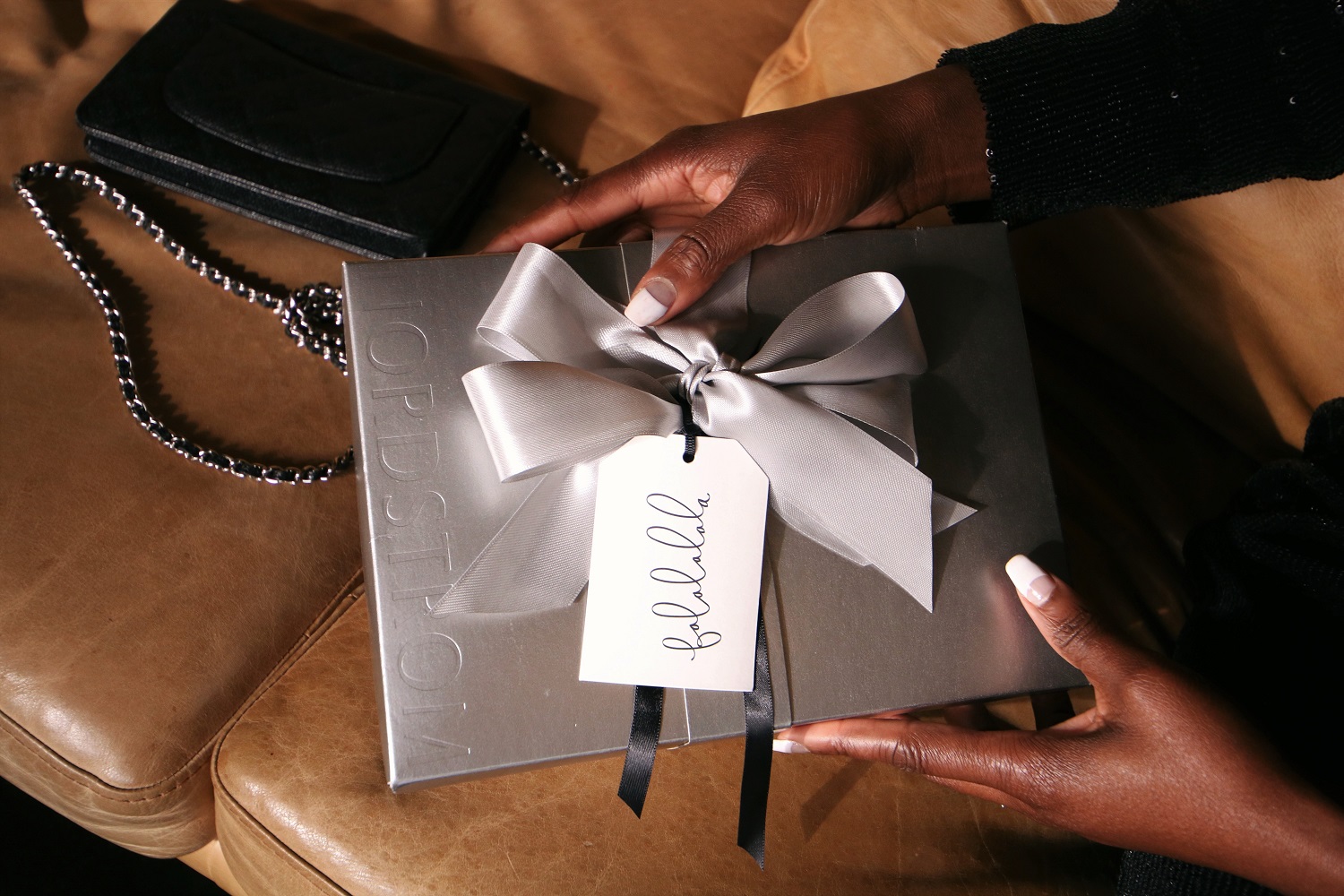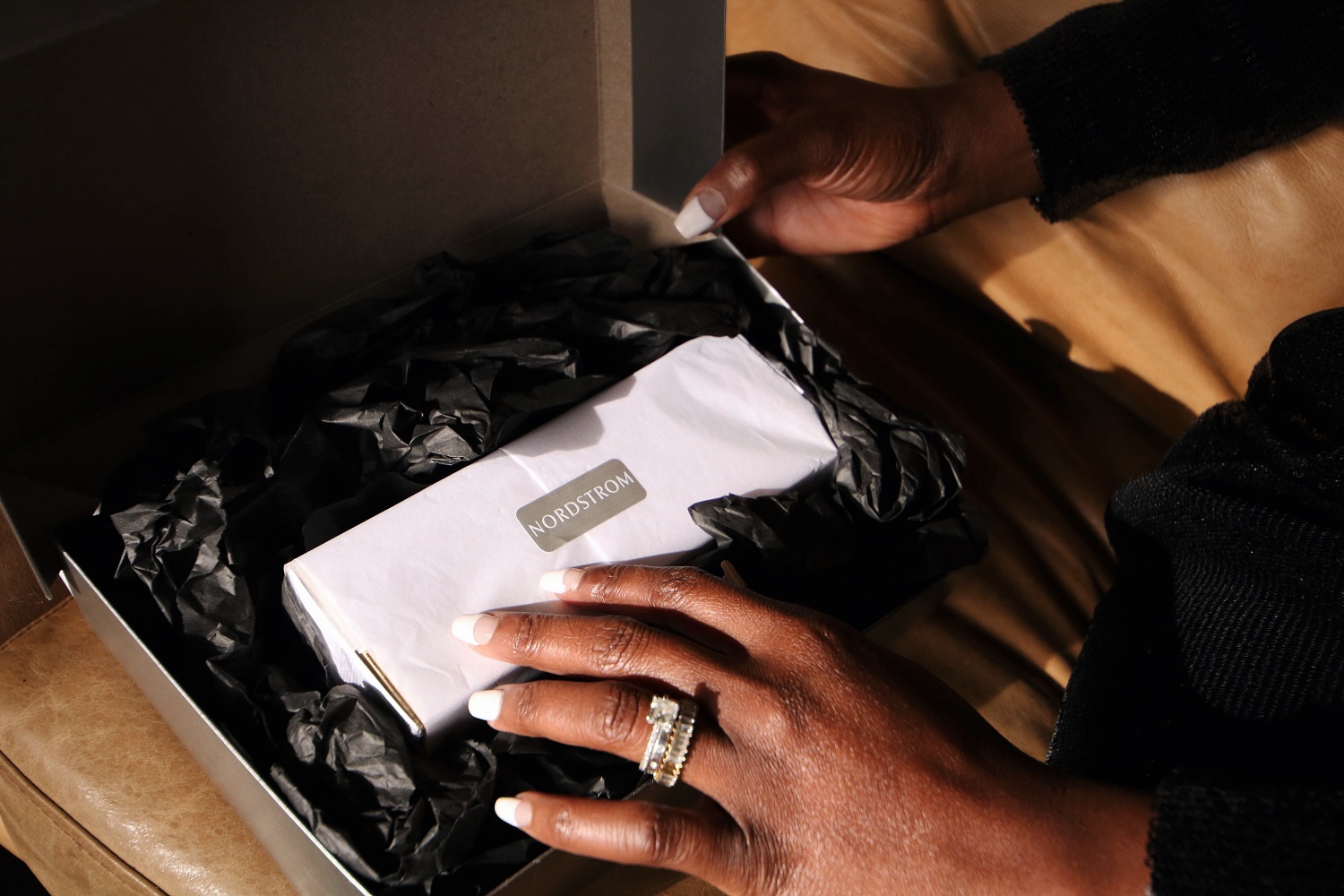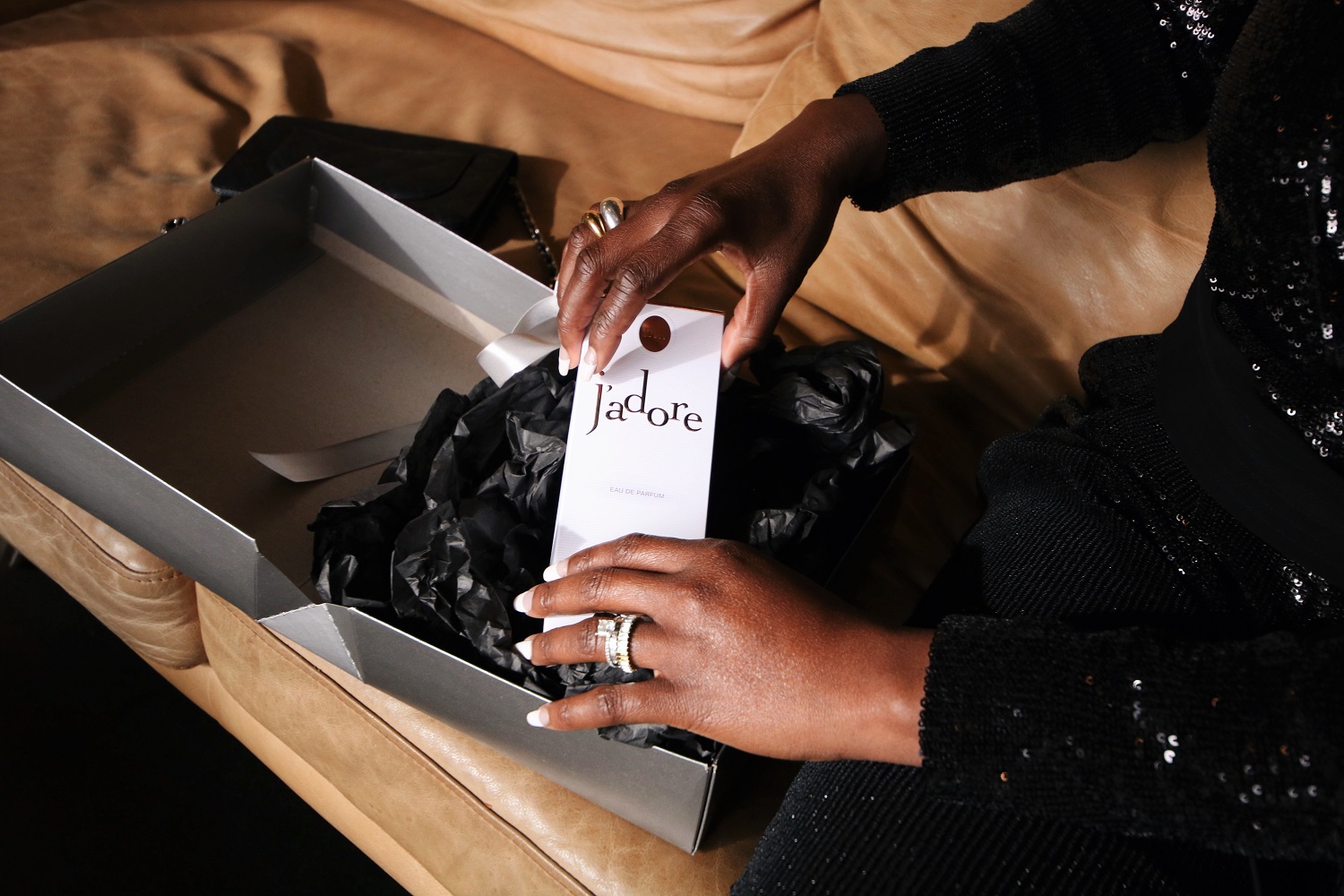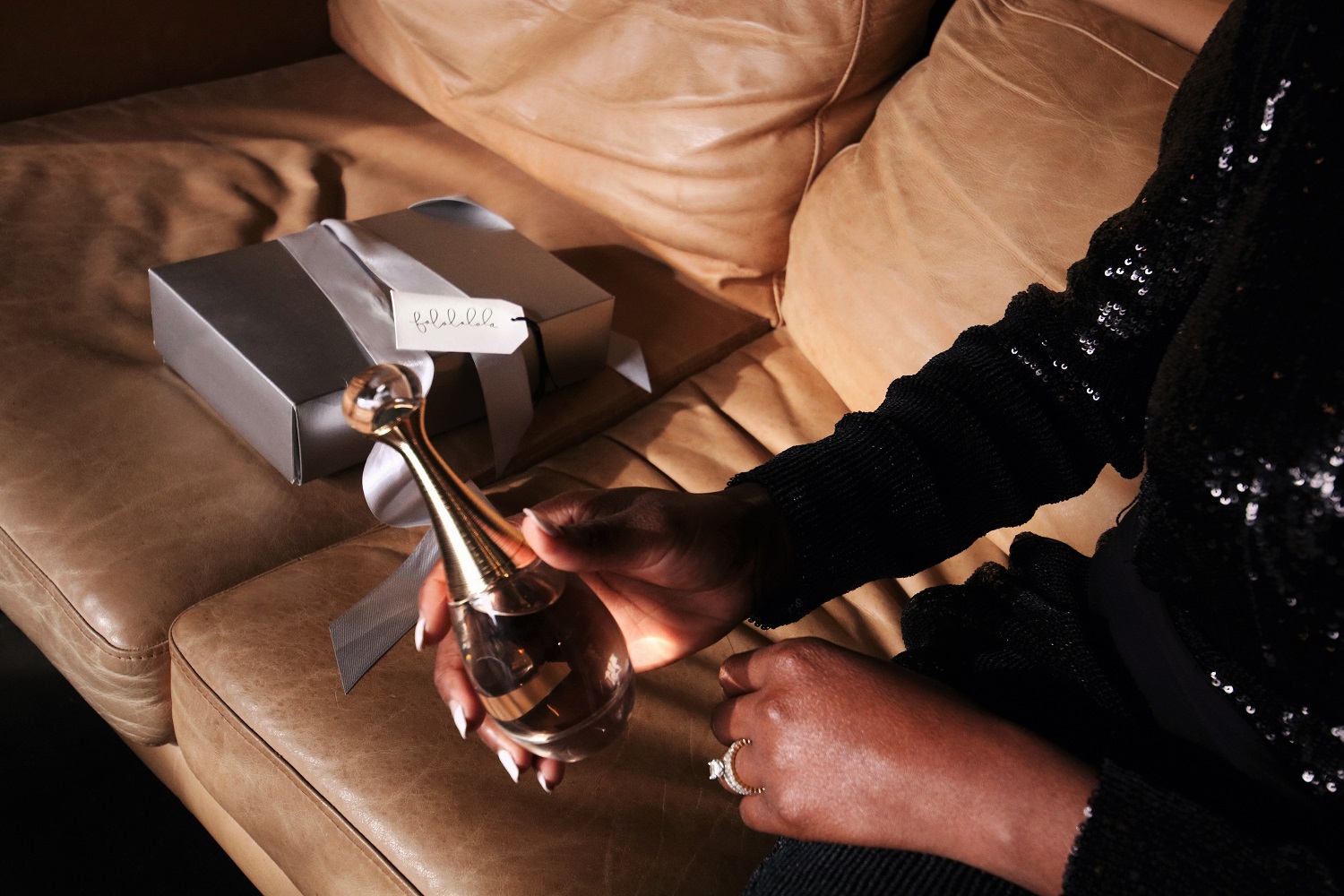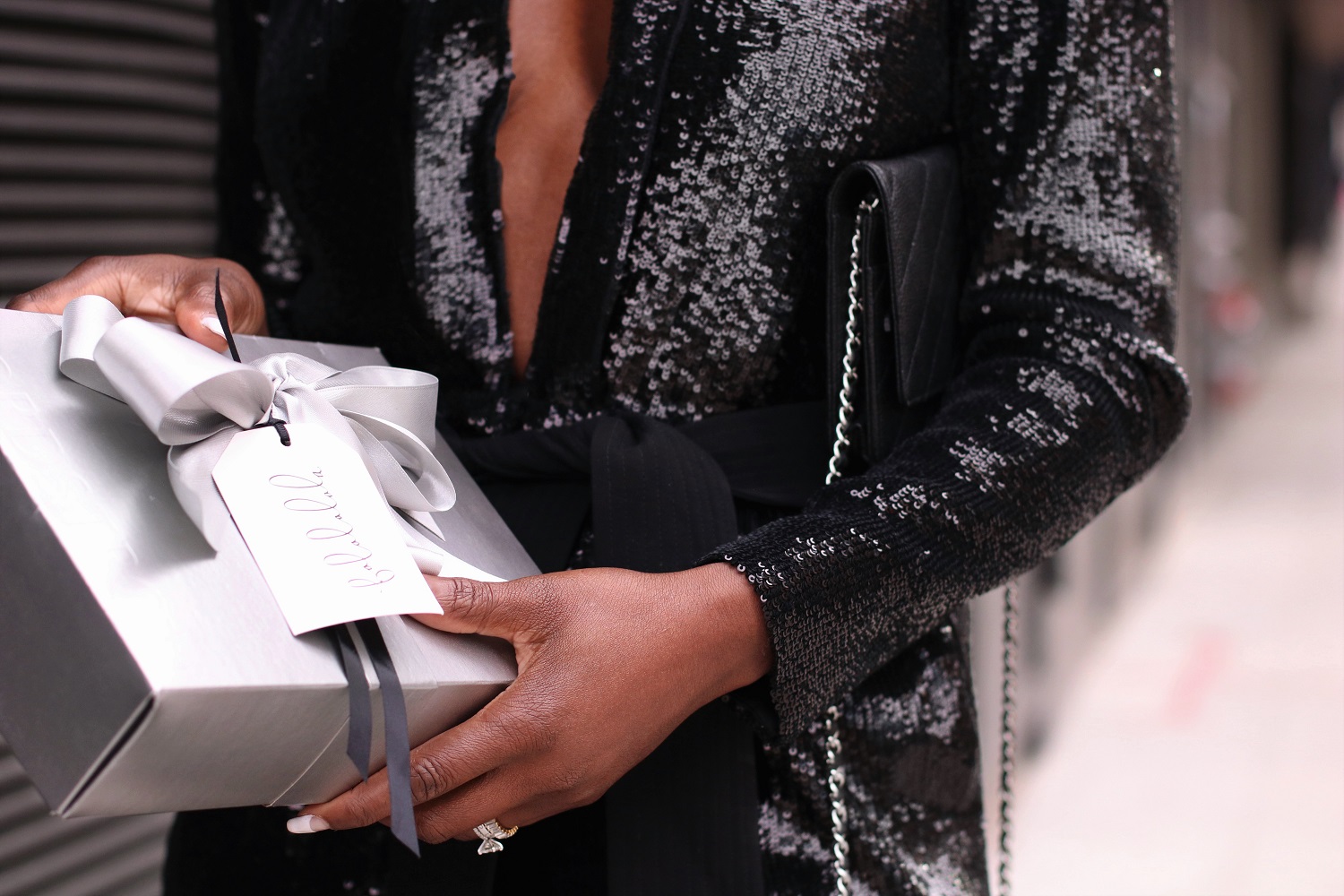 Gifting Ideas For Her
I love a great gift as much as any anyone. I like to know that a lot of thought went into anything that has been chosen for me. So to make the process easier, I am sharing some of my absolute favourites including these Cubic Zirconia Set, (these have been a go-to set for me for some time now). I recently bought this Cuddle Me Crop Pajama Set (so comfortable) and I am eyeing these Nike Daybreak Sneakers. Scroll below to shop my picks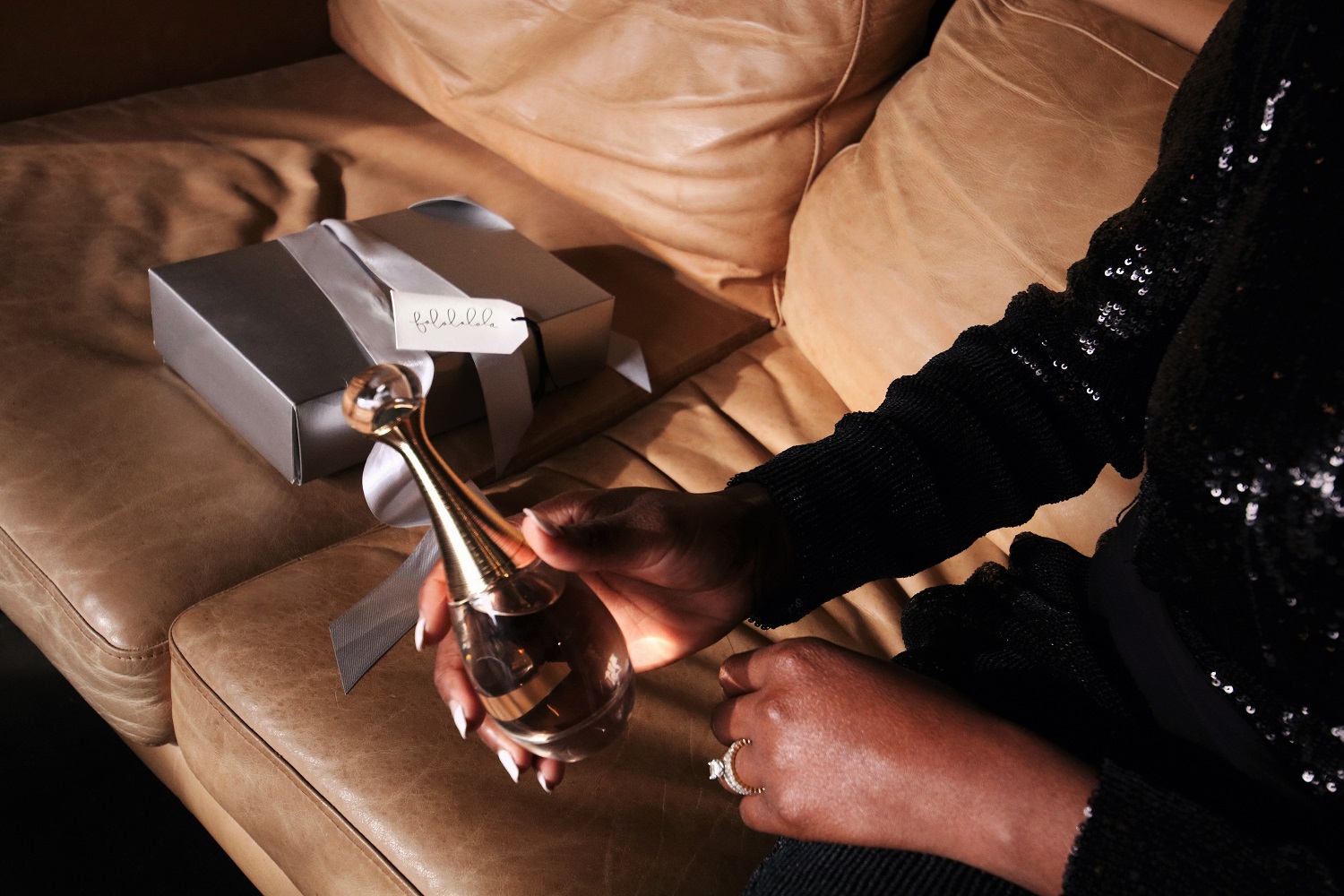 Scent Gifting Ideas For Her
I gifted myself and one of my dear friends a bottle of one of my (also happens to be her go-to scent) 3 scents I wear. The Dior J'adore Eau De Parfum has been a part of my daily scent for over 10 years and I've loved the smell ever since. Another one of my Favourites is also by Dior, The Hypnotic Poison Eau De Toilette, a perfect fall winter scent. Sharing my favourite scents and more below. The great thing about shopping scents during the holiday season is getting the gift set option. More is always great, so scroll below to shop my scent picks.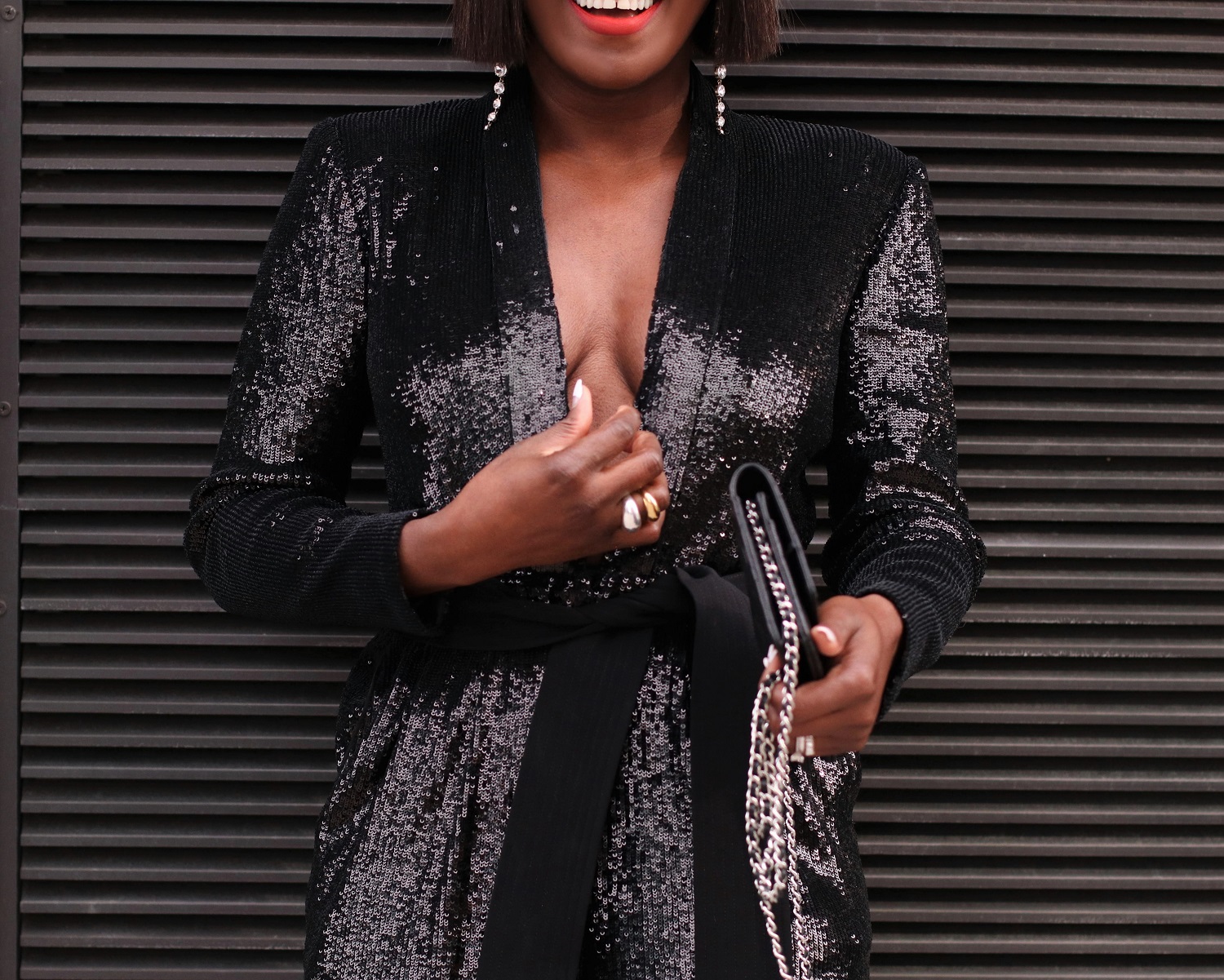 Gifting Ideas For Him
I love the look on my husband's face when he tears off the wrapper and uncovers what I have gifted him. Ben is pretty easy going yet this makes it that much harder to shop for him. Among his holiday gifts this year was a whiskey decanter set similar to THIS and these classic Nike Kicks. Scroll to view more of my gift idea picks for the men in your life below.
Gifting Ideas For The Jet-Setter
Ben and I plan to travel more in 2020. Doing so in style without breaking too much of the bank is also important. Sharing some of my favourite travel accessories and more including this Calpak Hat box I own and we also gifted Ben's mum for the holidays. And she loves it. If you love to be a bit more streamline while traveling but still want to travel with at least one of your hats, I love the idea of this Leather Hat Clip.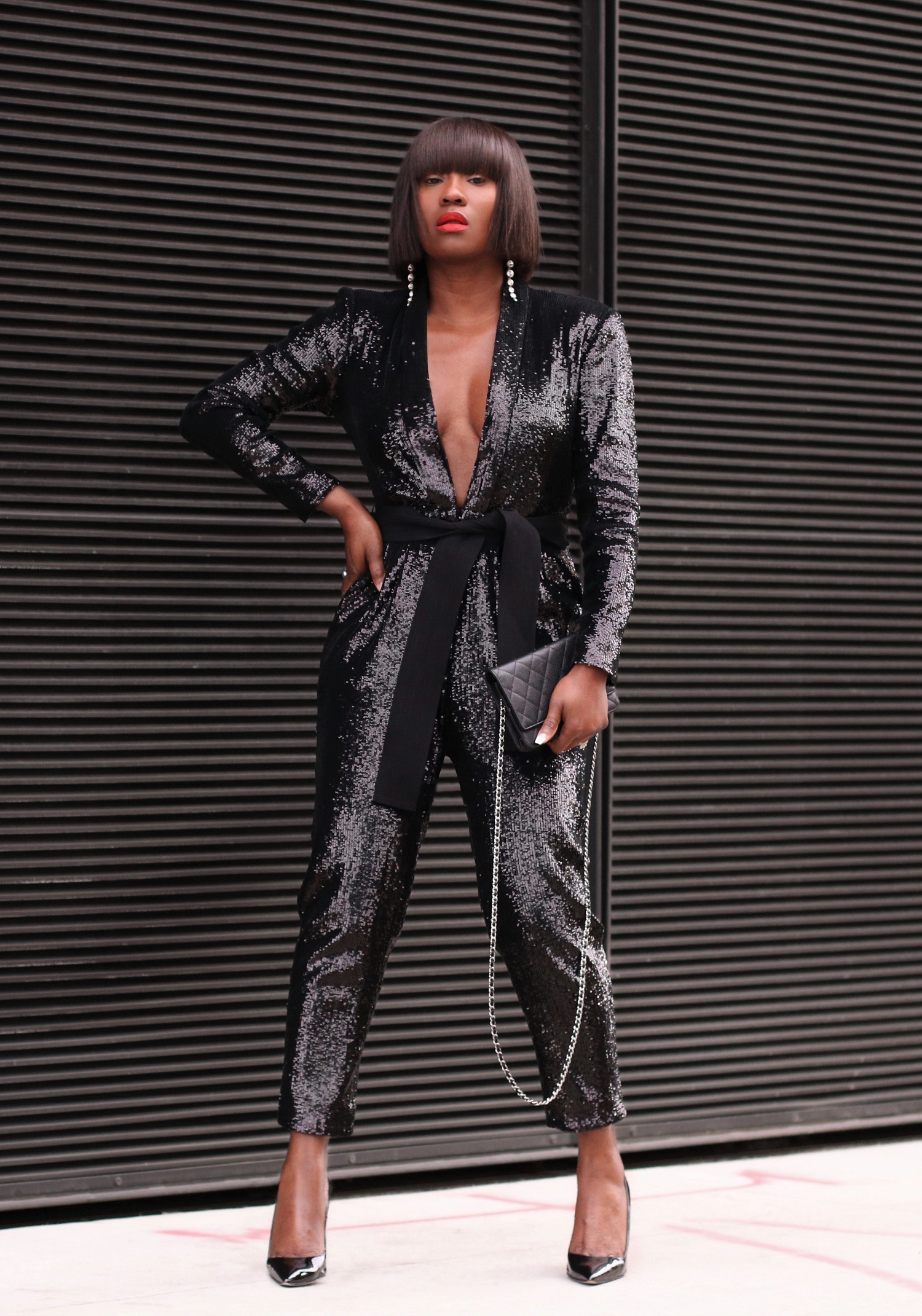 NYE Jumpsuit Picks
Since NYE is just days away, I have also included a few of my favourite jumpsuit, dress and coordinated picks for that special night. Feel free to scroll each section to find that lovely look that would suit your NYE plans.
NYE Dress Picks
NYE Co-Ordinated Style Picks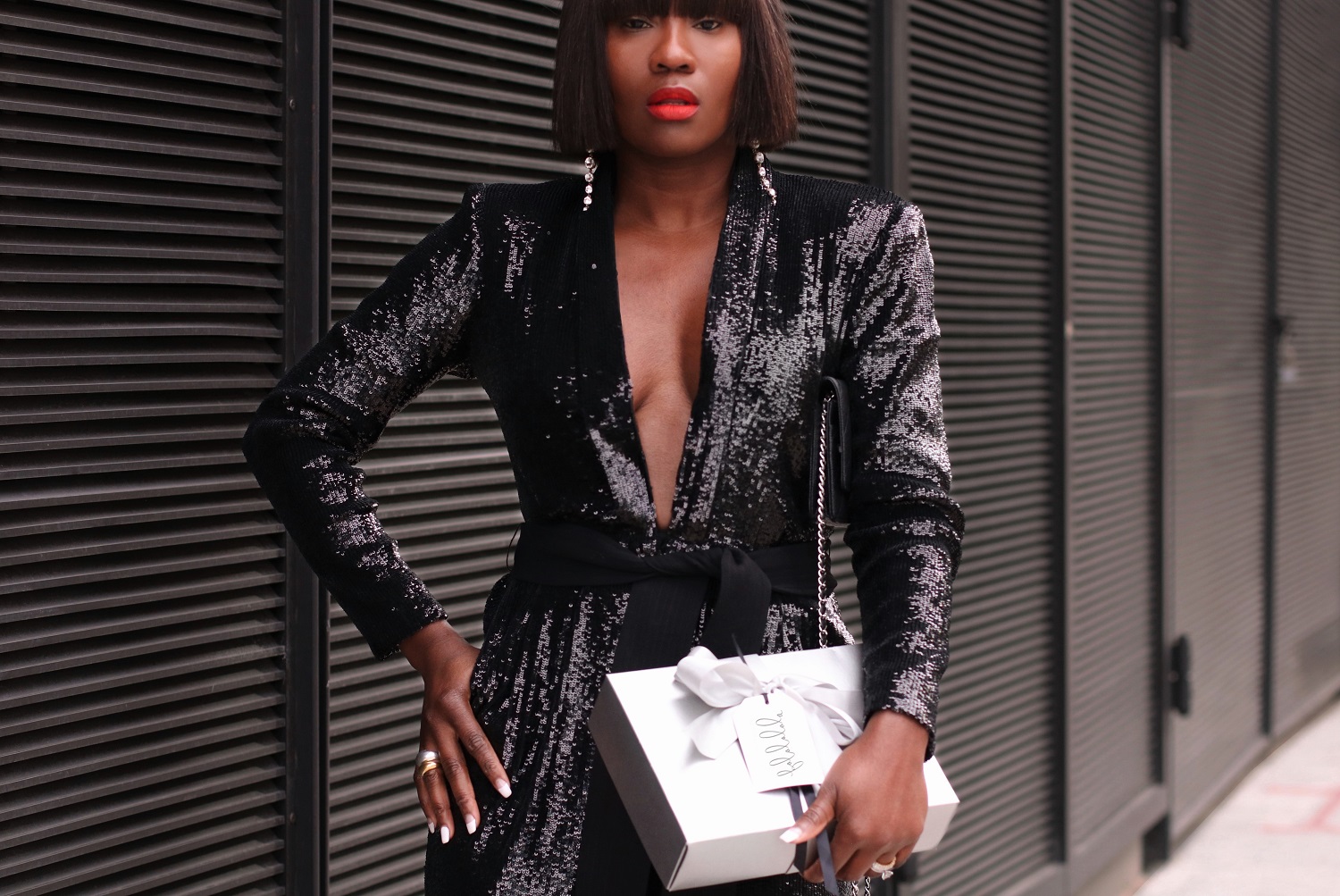 Thank you Nordstrom for Partnering on this post