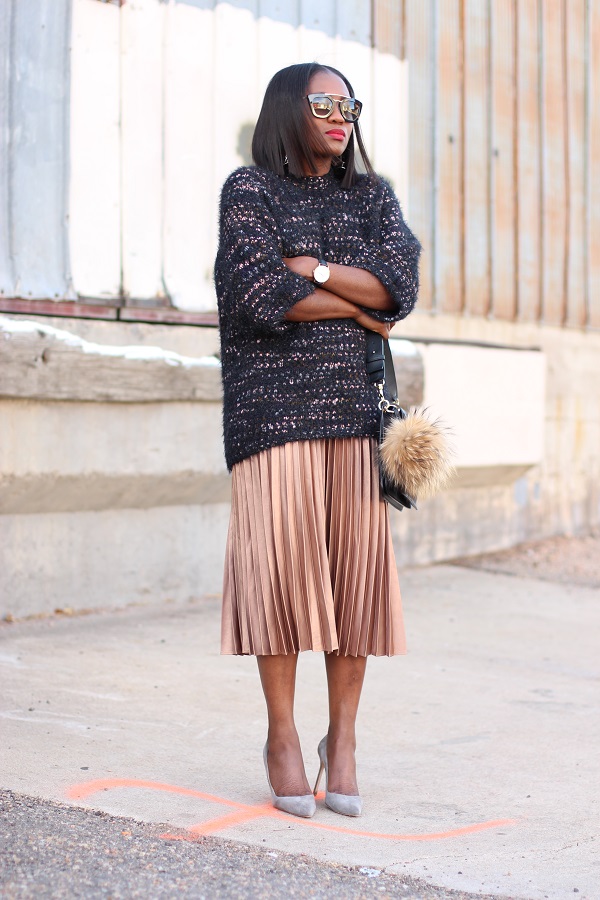 11/23/2016
Holiday // Golden Pleats
Hello all and Happy Thanksgiving eve!
I am quite ready for Thanksgiving day as it's one of my favourite holidays, even more than Christmas.
I am Thankful for my health, family and great friends.
I love Thanksgiving for the food though as a pescatarian I no longer eat turkey (my hubby and I have decided on a lovely seafood dinner), and the fun of decorating our home and Christmas tree.
Now the Thanksgiving fashion, I love a festive and cool look no matter where I'll be.
Sharing this pleated skirt styled beneath this lovely fuzzy oversized sweater, the colors are definitely perfect hues for the season. Don't you agree?
Have a lovely and safe Thanksgiving day all.
Shopping Links:
Well, off I go!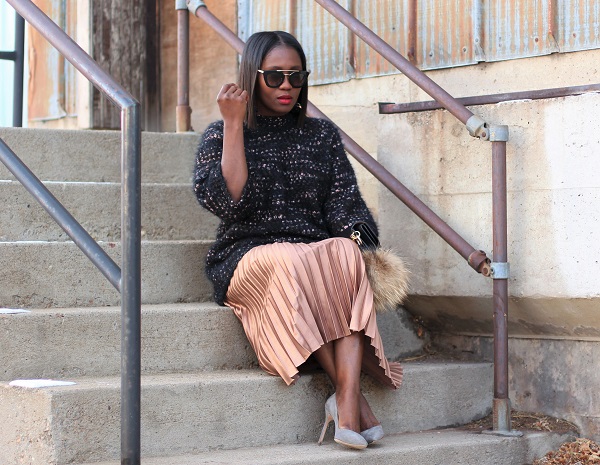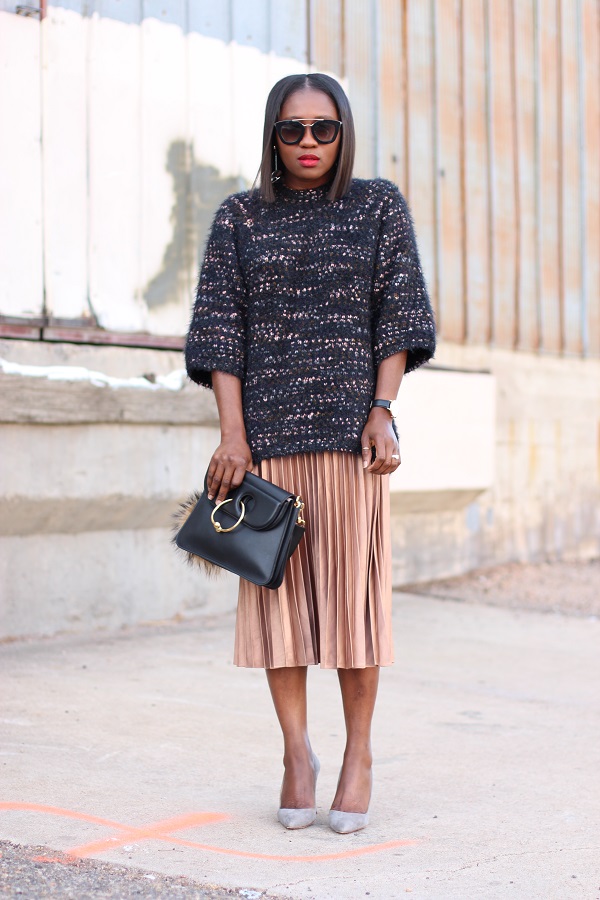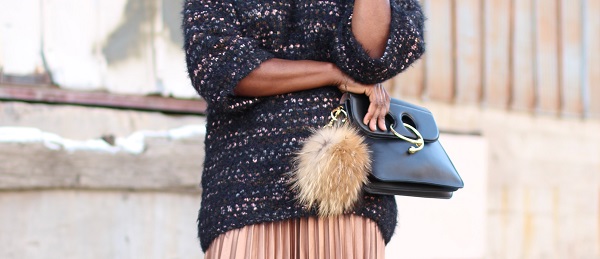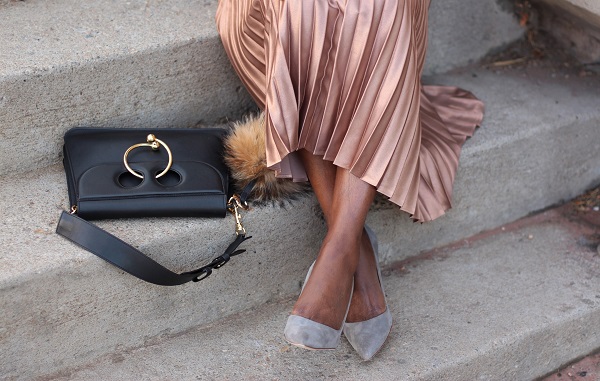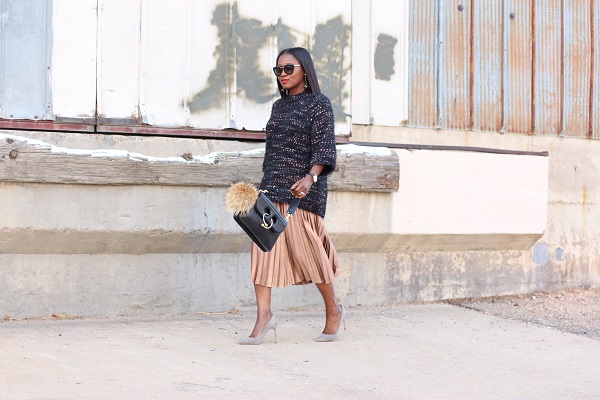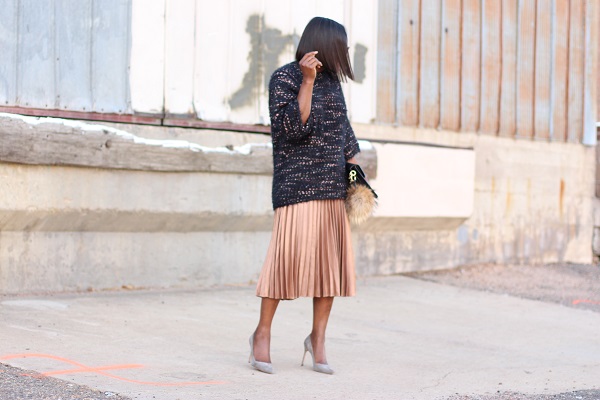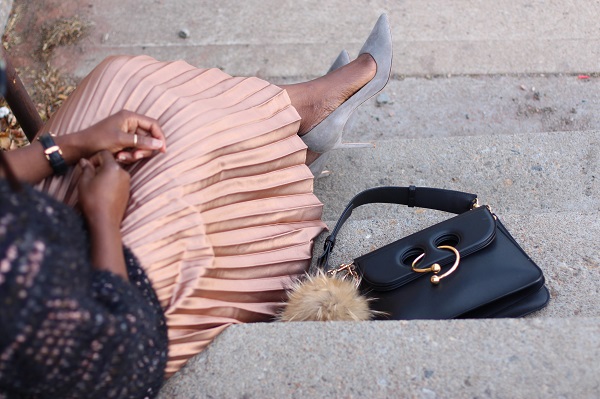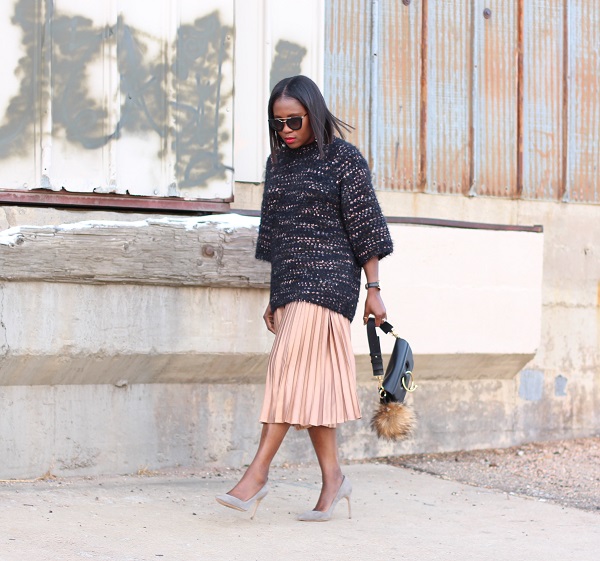 Have a wonderful Day!
Xo,
Ranti