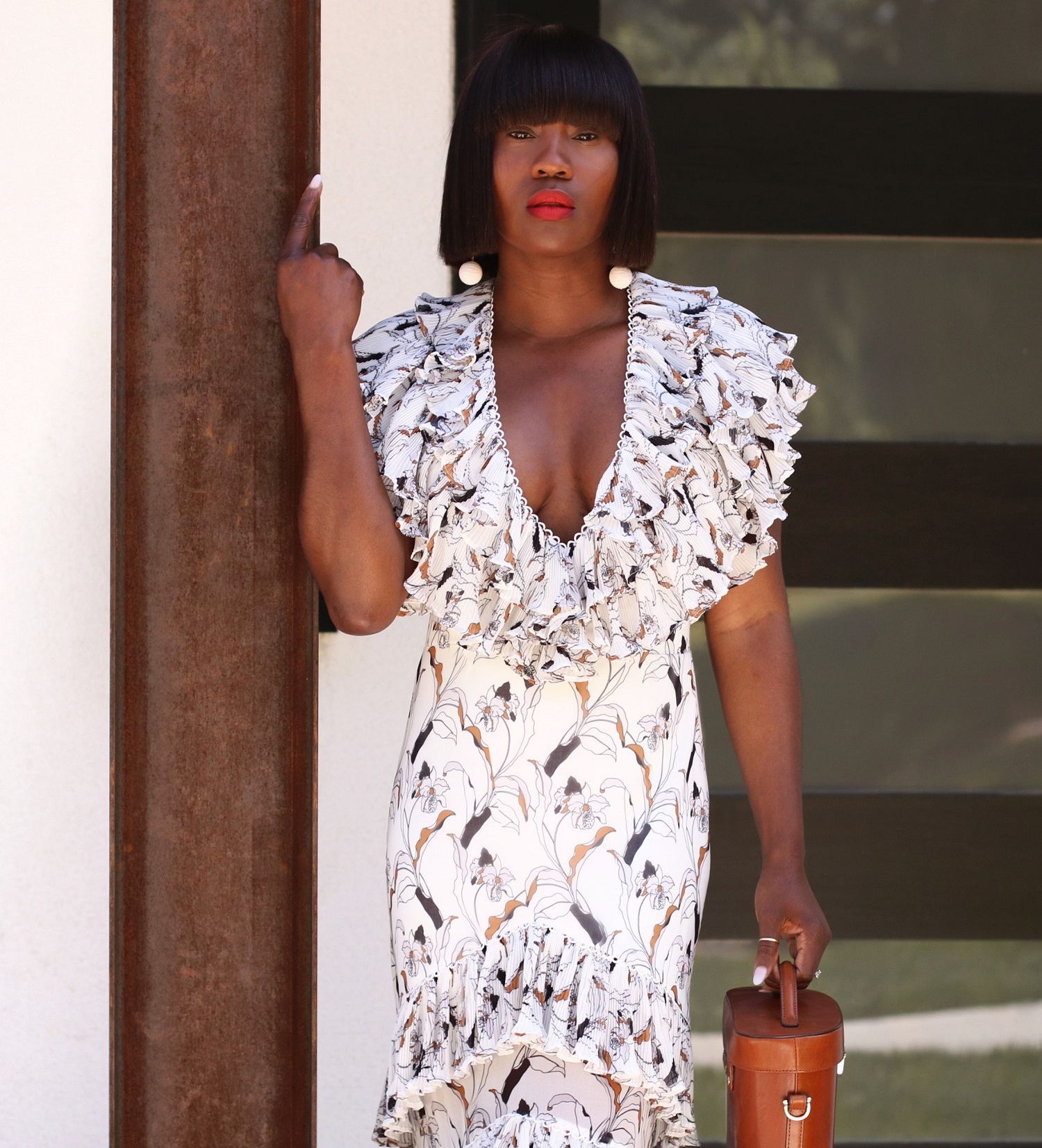 06/14/2019
How To Wear A Printed Dress For the Summer
Many ladies seem to stay clear way from prints, yes I agree that some patterned pieces out there should fall under that umbrella. When selecting and styling prints, do so with less overwhelming statement pieces. I love prints, matter of fact I love prints on prints and times two different print patterns. Prints are fun, bold and a great way to make a statement.
I love this printed dress because first I love the plunging neckline, the cascading ruffles at both the sleeves and the bottom half of the dress, it gives a bit of a romantic feel to an already gorgeous dress. This dress is also very airy and light making the prints less the prominent factor.
I kept the accompanying styling pieces on the simpler side with a pair of white heeled sandals and a light whisky coloured structured bag. Due to the printed nature of the dress, adding patterned shoes or bag can seem a bit much in this scenario.
Well off I go! And thank you for stopping by… catch you again soon!
xx, Ranti