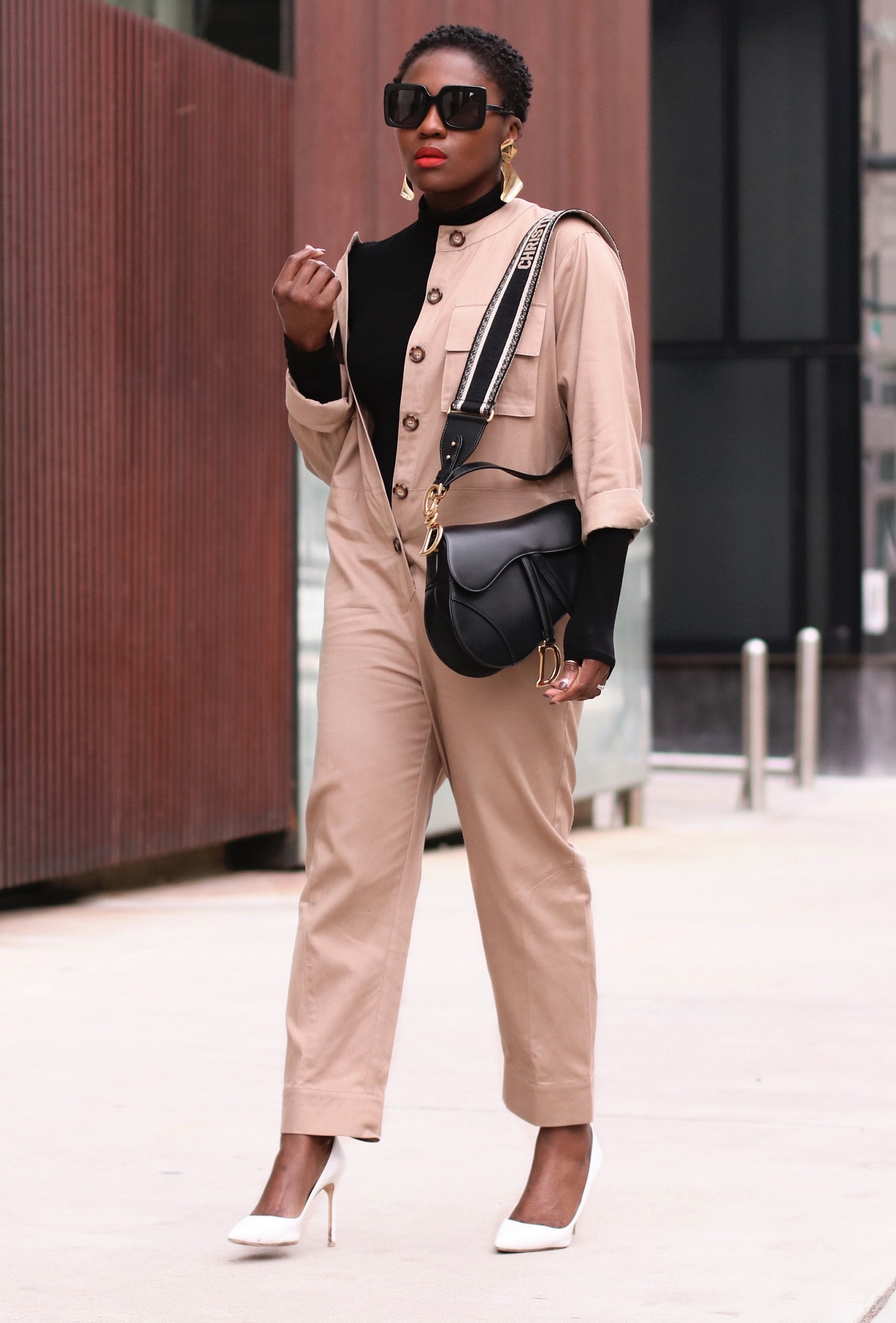 01/23/2019
HOW TO STYLE A UTILITARIAN JUMPSUIT
I am a huge fan of the utilitarian look… I love effortless/cool vibes one exudes when wearing some utility focused pieces. Not to mention how smart one looks while getting anything done.
One key utilitarian fashion piece is a jumpsuit. I especially love a khaki colored jumpsuit for its versatility. One perfect way to style such jumpsuits is by layering. I have often shared how much I love bodysuits during the colder months as seen HERE. Like many other cities this time of year, it can get brutally cold here in Denver, so layering a seamless turtleneck bodysuit (with added lycra, elastane and or spandex, for a smooth fit) helps make this look chic and flawless.
I have shared plenty other jumpsuit options below.
Thanks for stopping by and I look forward to seeing you here again soon.
xx, Ranti