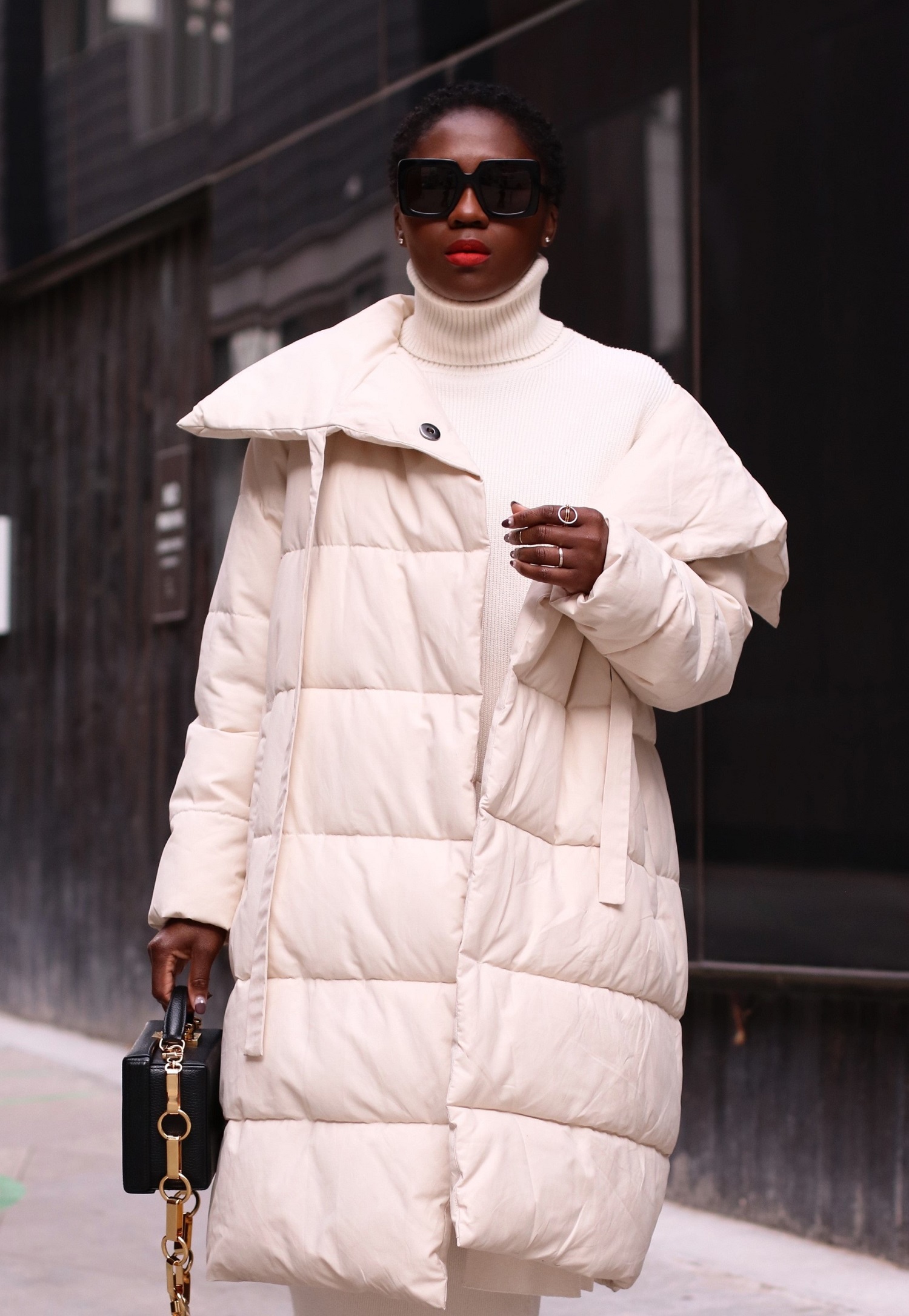 01/25/2019
HOW TO WEAR WINTER WHITES & FAVOURITE PUFFER COATS
As a huge fan of all white looks, definitely not going to shy away from styling a complete white on white look for the season.
White is one of the colours I gravitate towards, but during the cooler months, I try to reach for winter whites (off white) when I can. It's easier to pair when pieces aren't from the same collection or same vendor and dare I say more chic; because there's not as much of a harshness to it against any skin tone.
For this look, I update one of my favourite sweater sets (last seen HERE) by pairing a winter white puffer coat and updating my accessories to all black but paying key attention to details with the gold hardware and sleek modern jewelry. I love this look because it's minimal yet sharp. Want to get a second look this season, wear an all white combo.
Also wanted to share some of my favourite puffer coats, it's still the winter season after all. I love the versatility and the many colours of these picks. Enjoy!
Thanks for stopping by and I look forward to seeing you here again soon.
xx, Ranti
CURRENT LOOK


WINTER WHITE KNITS

NEUTRAL & DARK PUFFERS

BRIGHT COLOURED PUFFERS