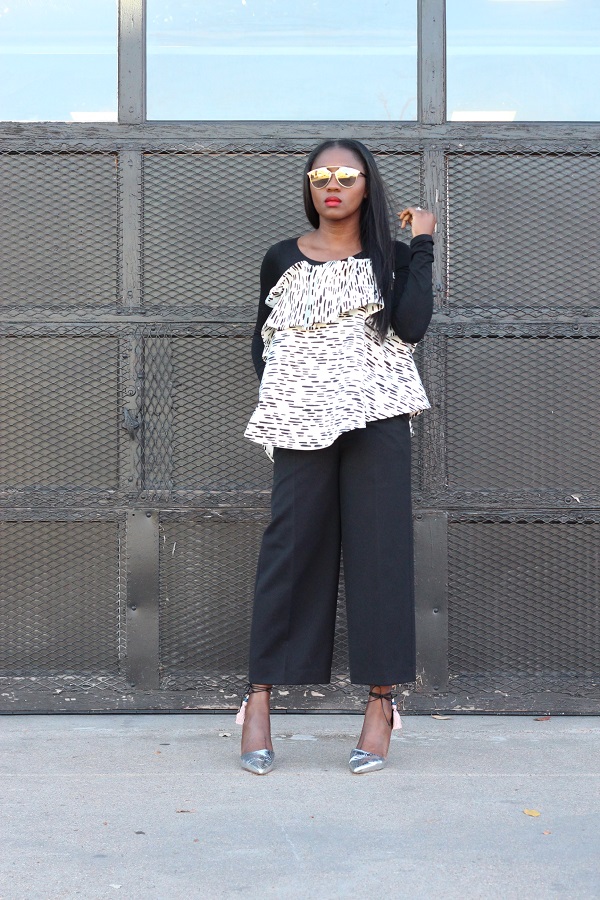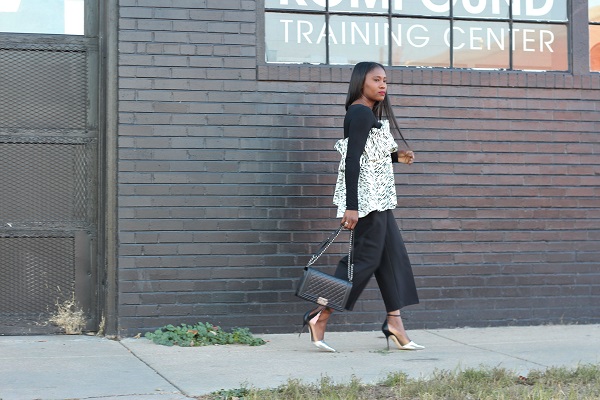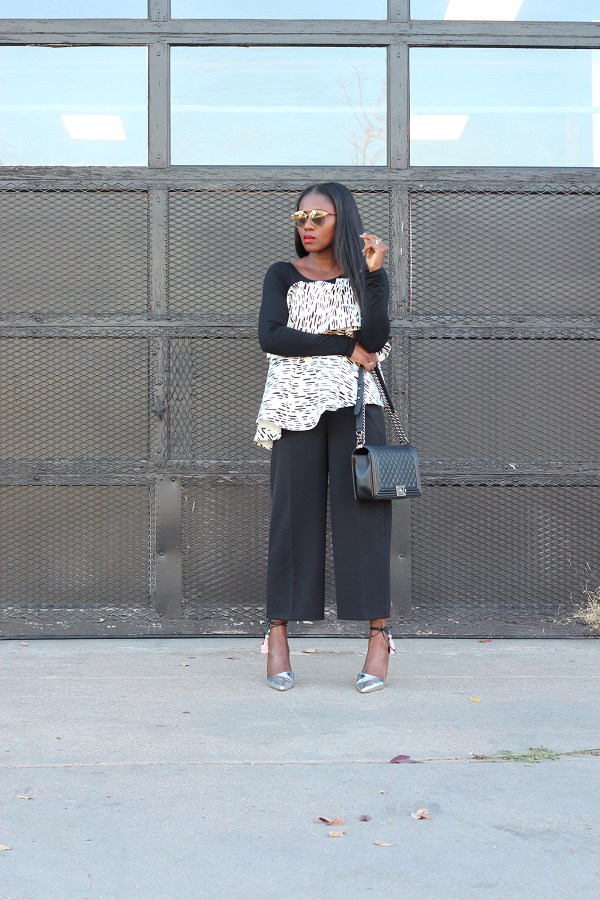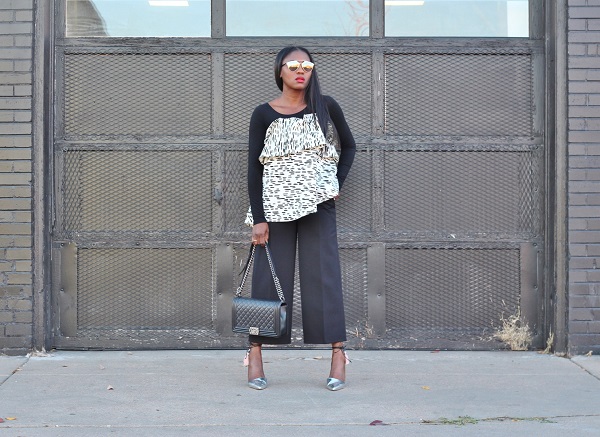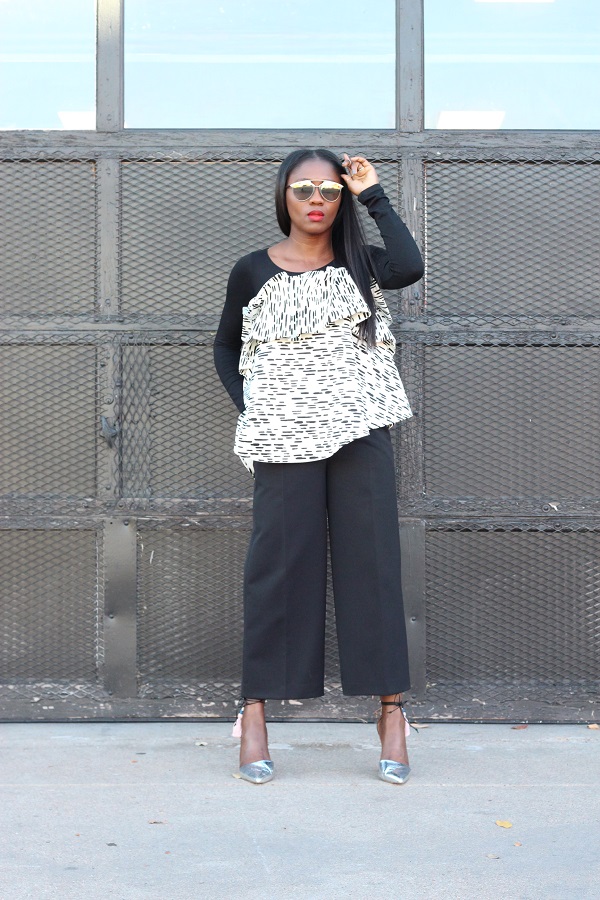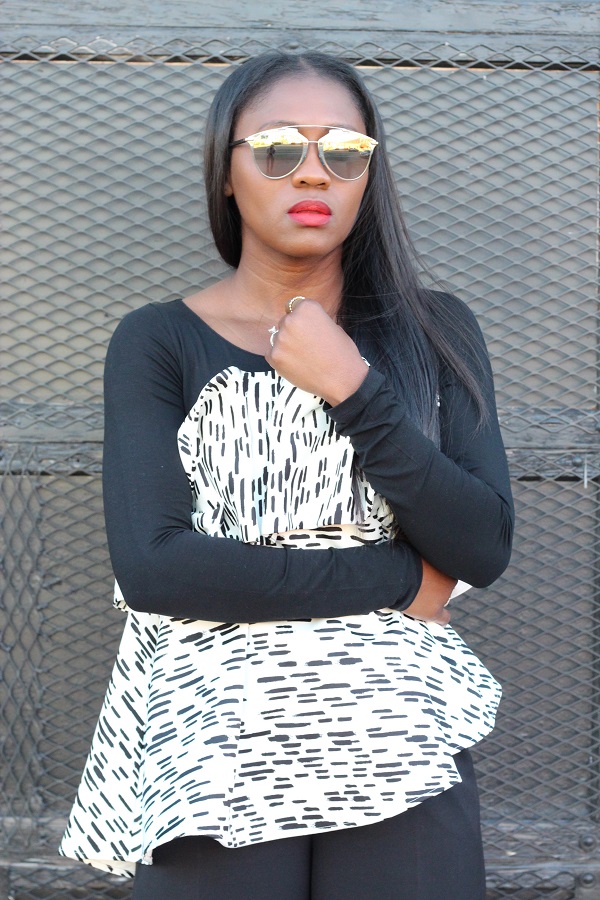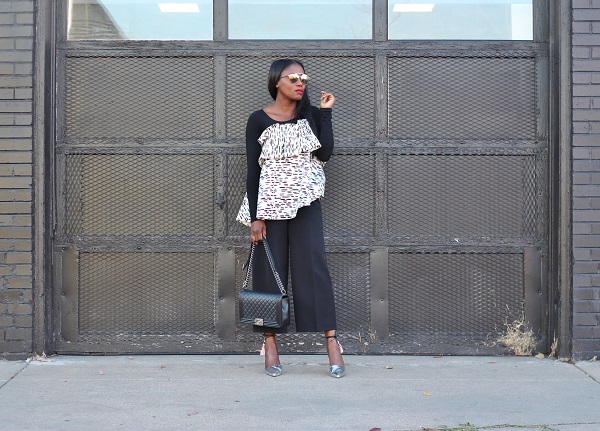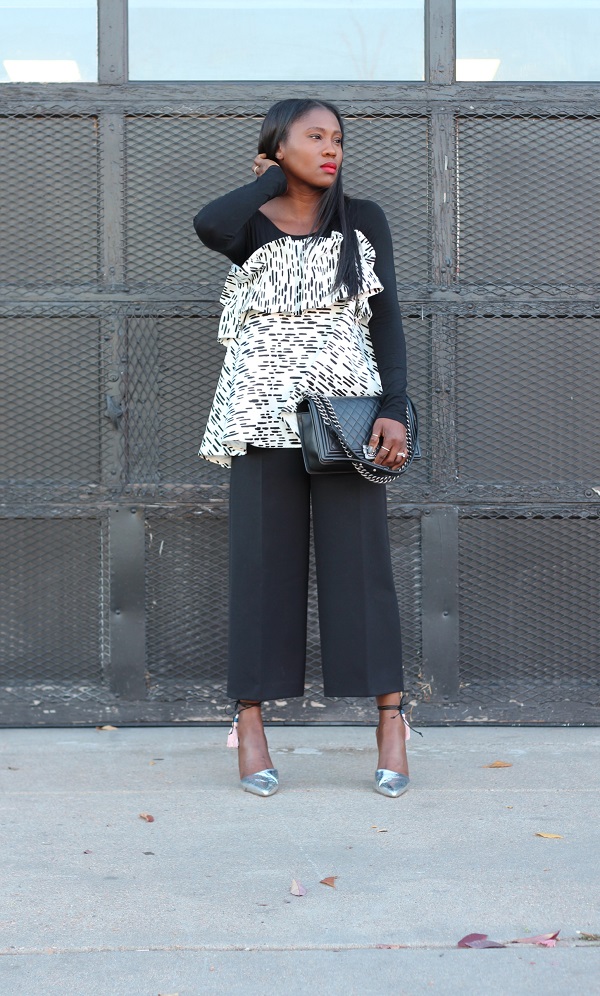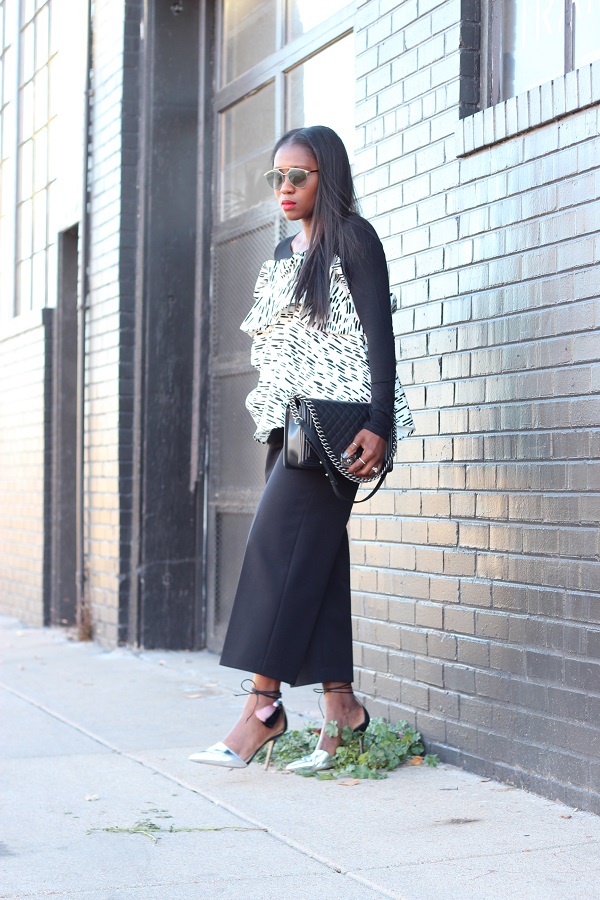 Top: Cameo, Here in Black
Long Sleeve Tee: ATM
Pants: old, similar Here
Bag: Chanel, similar Here & Get The Look Here
Shoes: Old, similar Here
Sunglasses: Dior

Hello All!
Aren't you excited for the upcoming weekend? Well, I am because that means I get just a little break and get to play catch up after all the recent excitement.
I love fun cool pieces such as the top above, and just because it's getting a bit cool outside does not mean the fun stops, now does it?
Well, off I go!
Thanks for stopping by,
Ranti