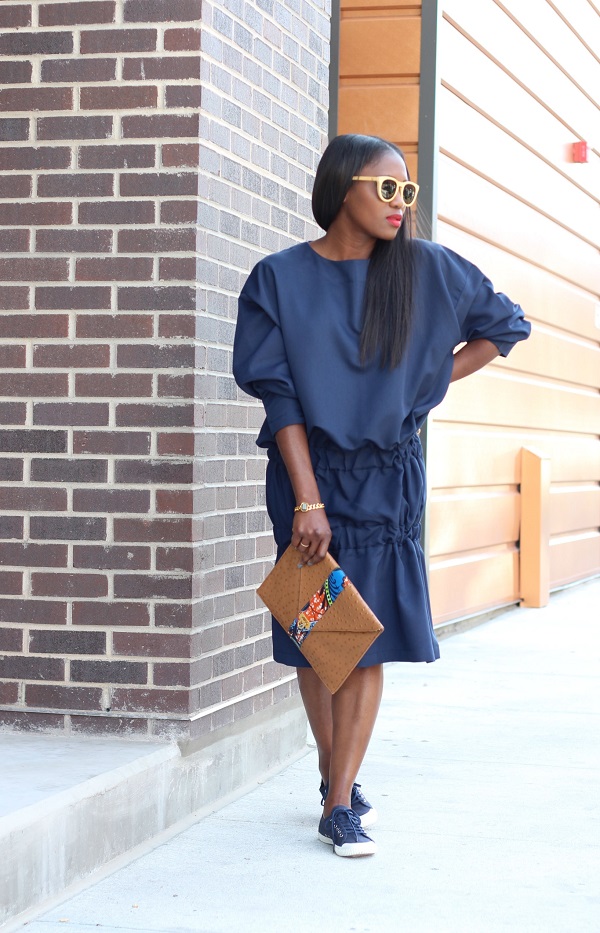 11/06/2015
Rich Blue Fall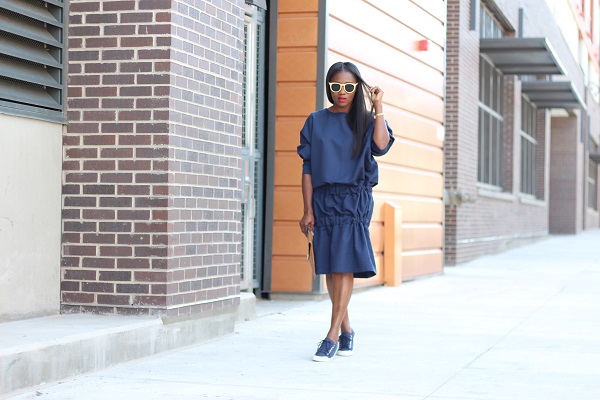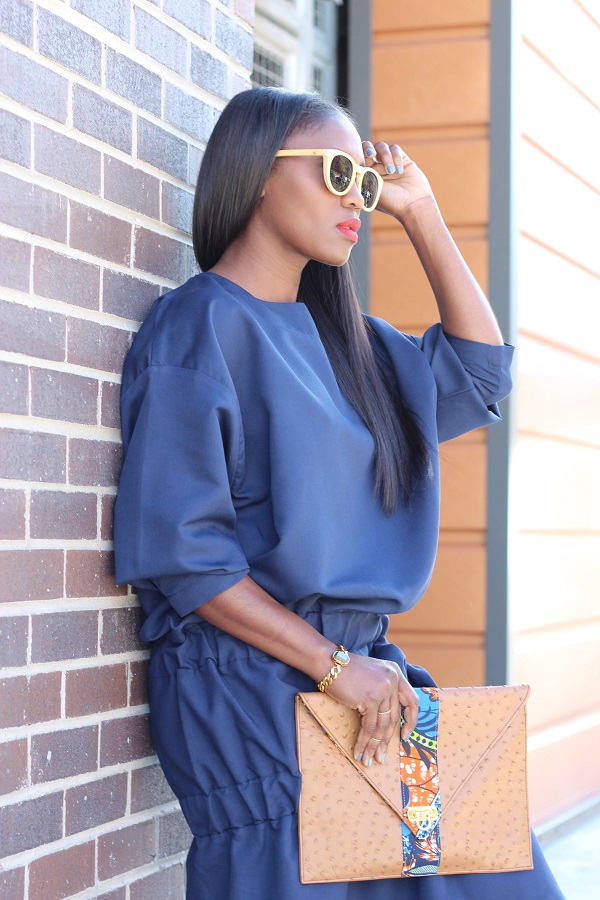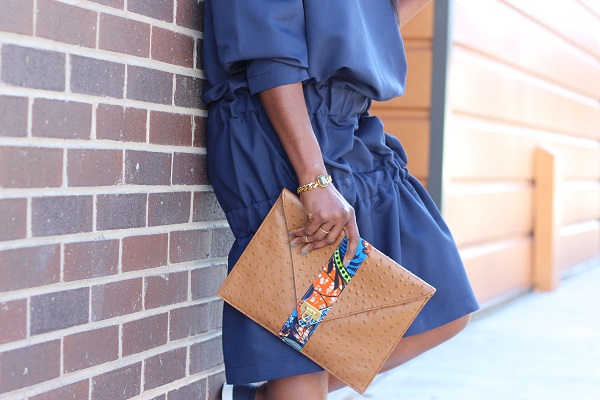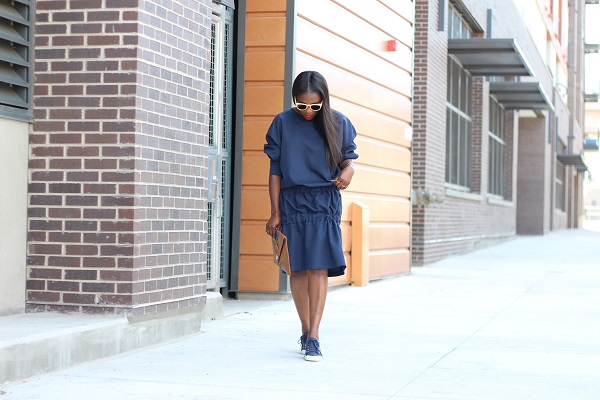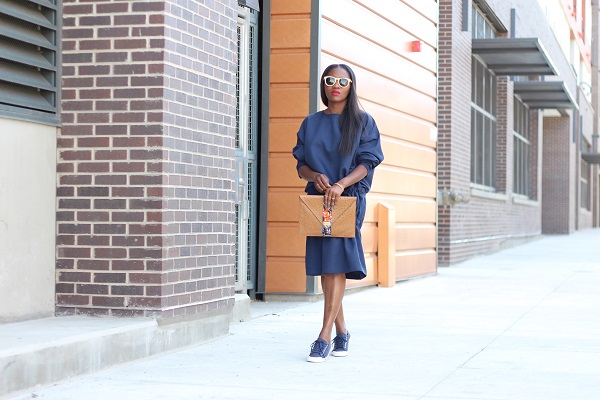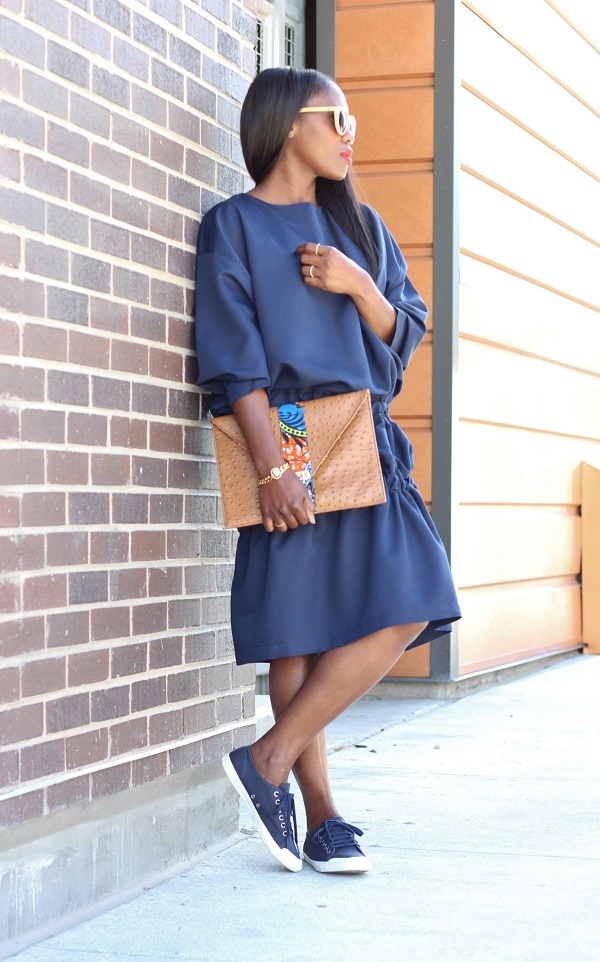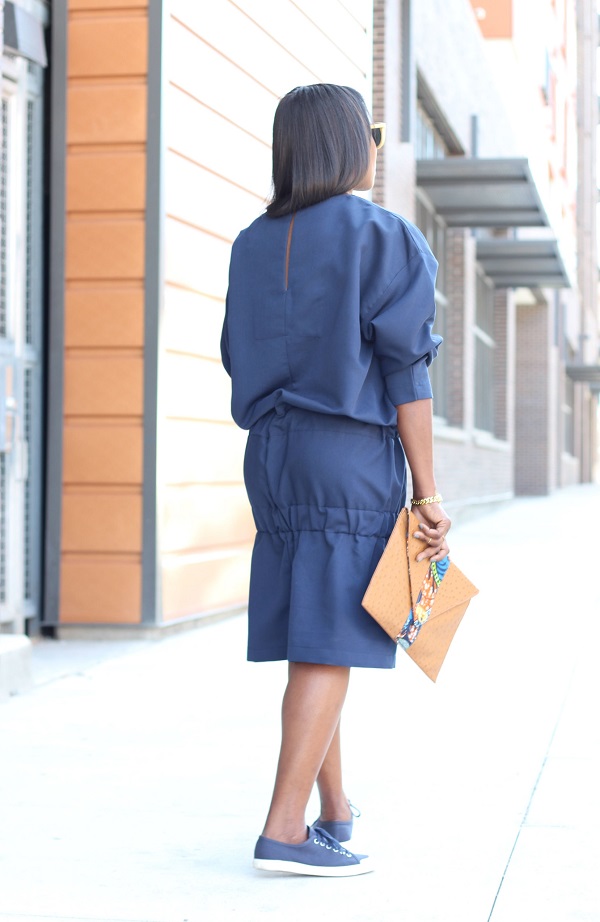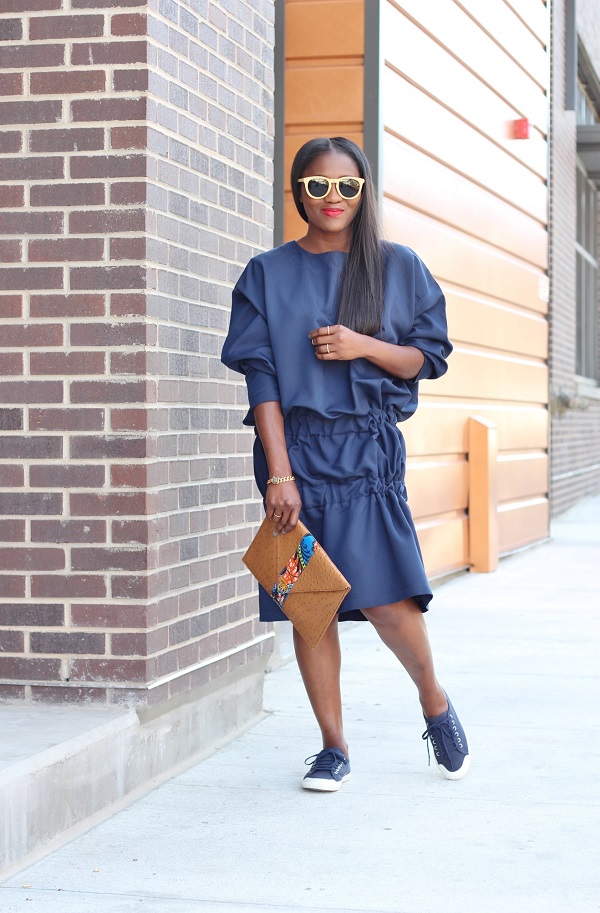 Dress: Toit Volant
Bracelet: C/O Favery, also Here
Bag: Bkyoafrika, also love This
Shoes: Tretorn
Sunglasses: Panda


Happy Friday!
I am so happy the weekend is here, aren't you?
Working with a rich tones on today's post.
I love this fun ruched drop-waist dress, which has more of a modern take, so I opted for traditional yet fun accessories as its yang.
I'm such a huge fan of clutches most especially envelope shaped versions, the texture and rich hue to this piece had me in awe, and to top it off, the African print detail, just perfect.
As far as jewels, kept it simple but impactful with this bold chain link bracelet with the pyrite stone, such a stunning piece, I love the simplicity yet boldness in the gold.
What would you be asking for this holiday season?
Well, off I go!
Thanks for stopping by,
Ranti