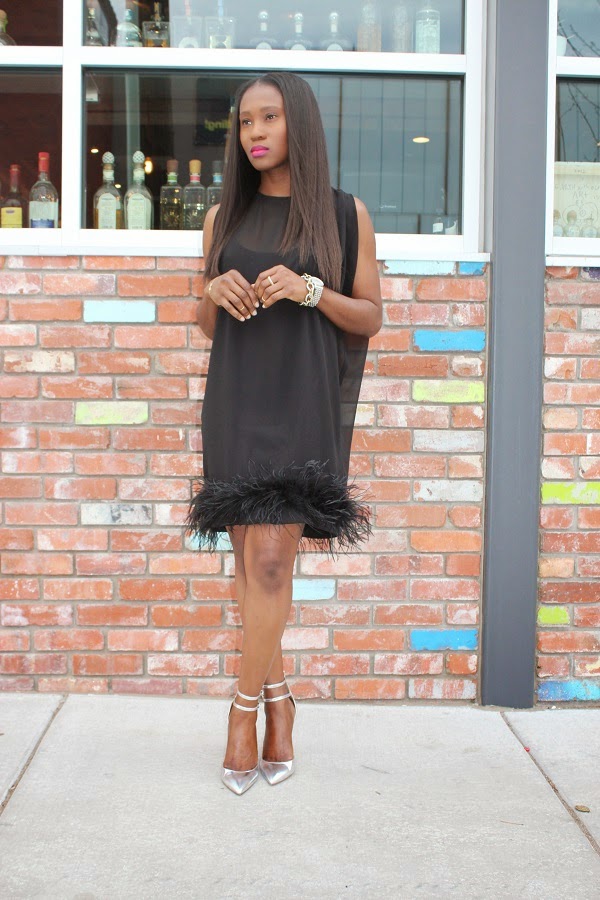 03/31/2014
Little Black Dress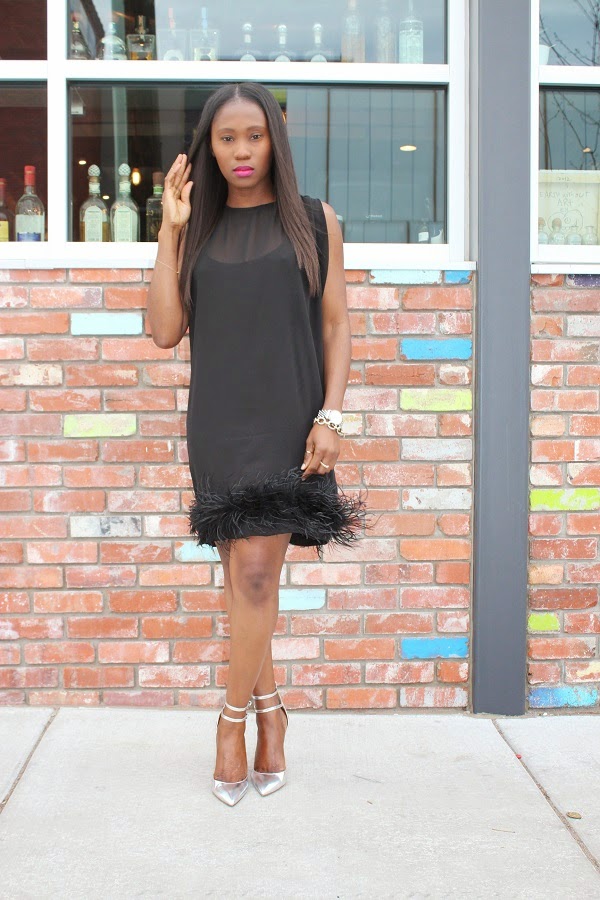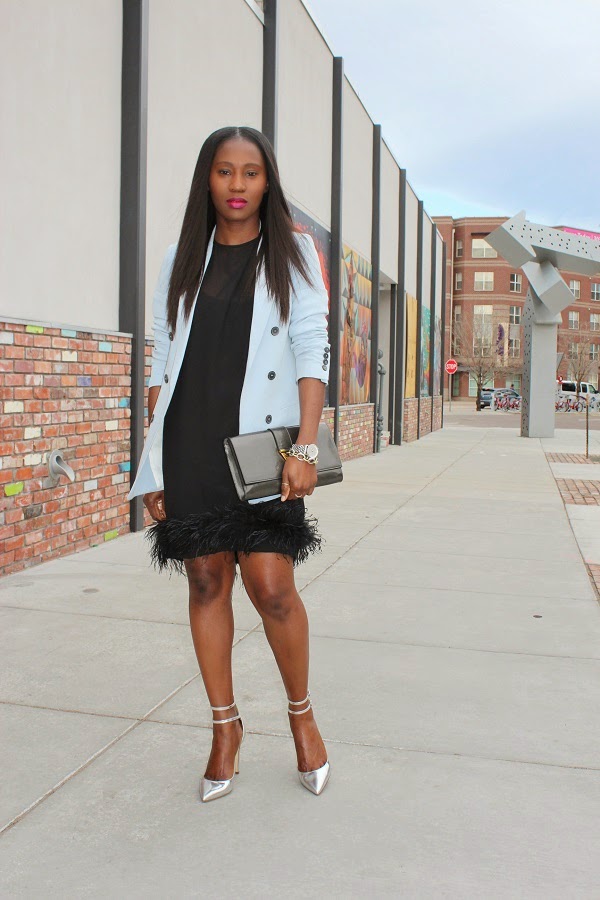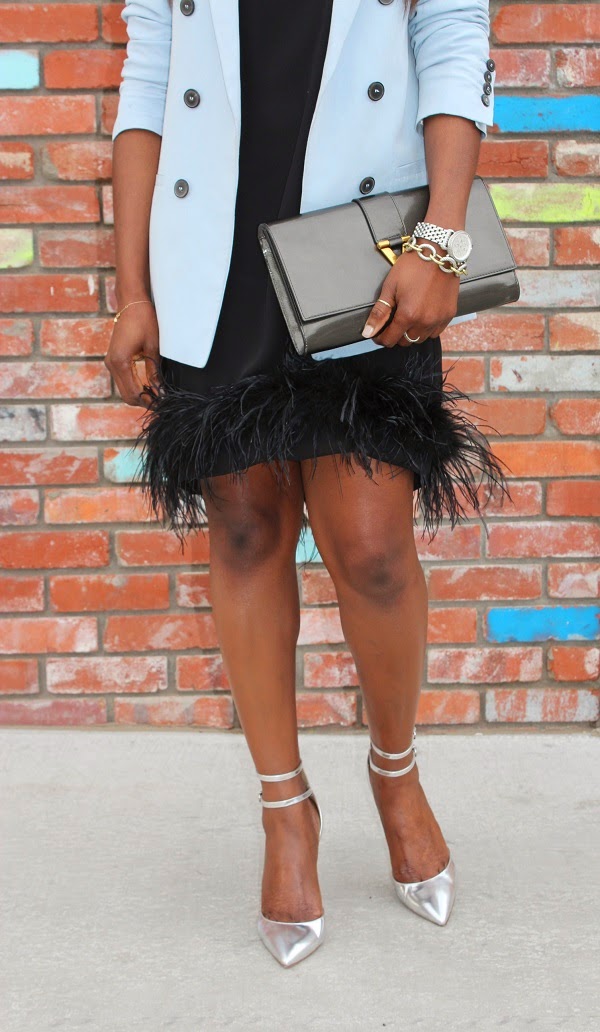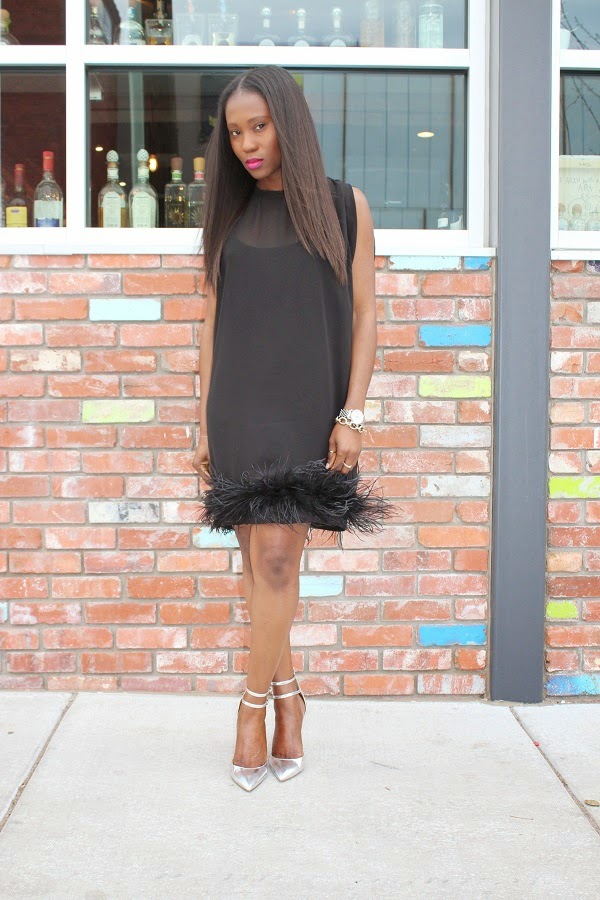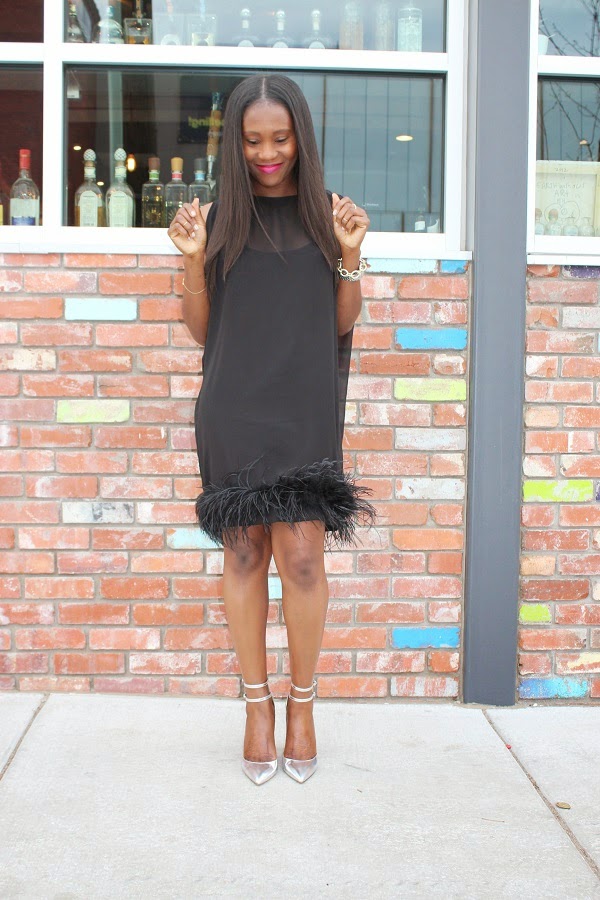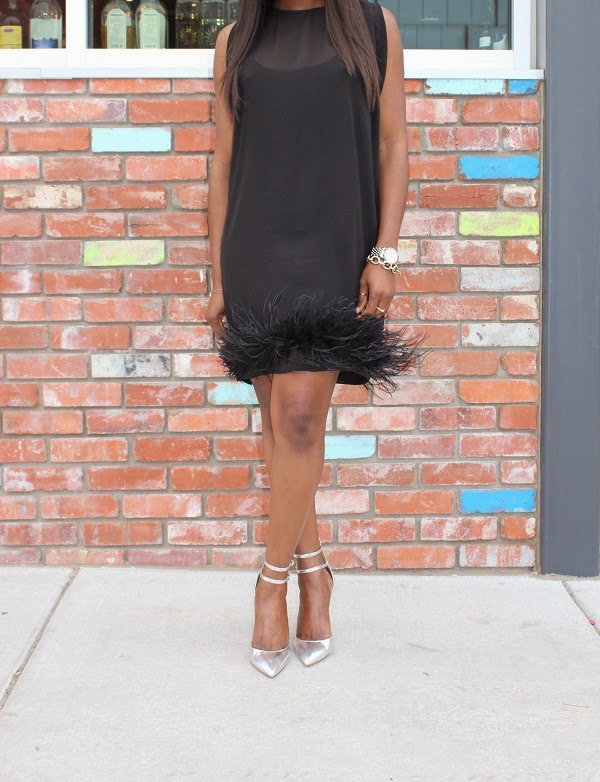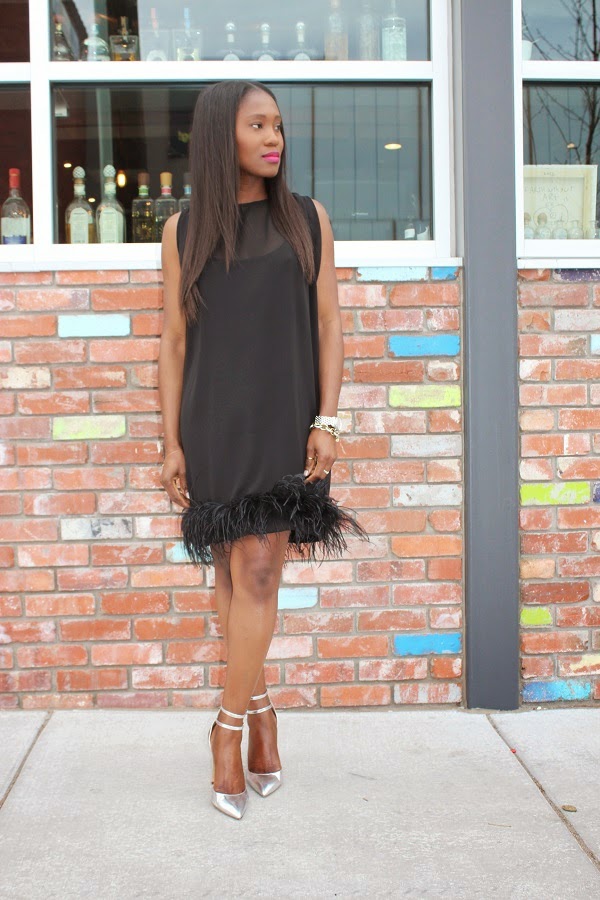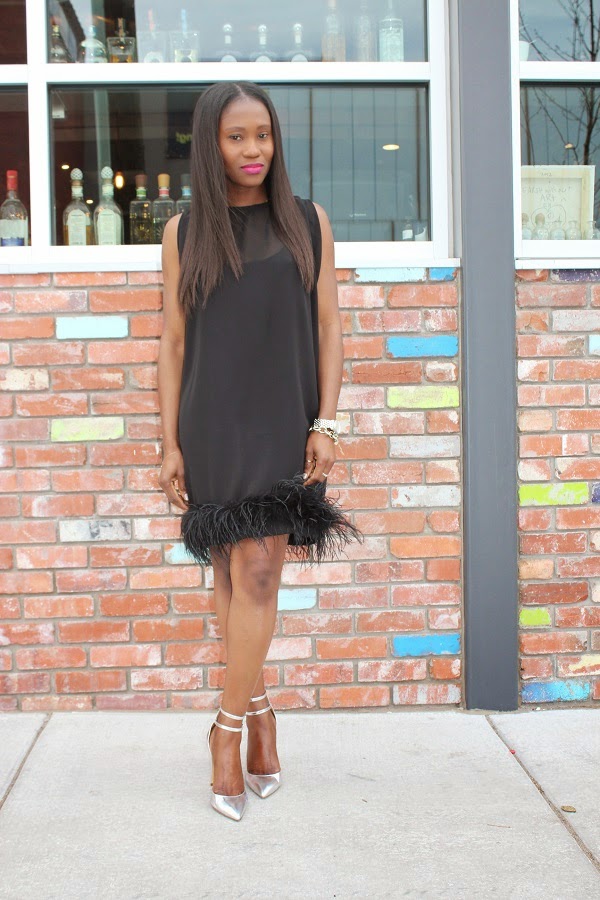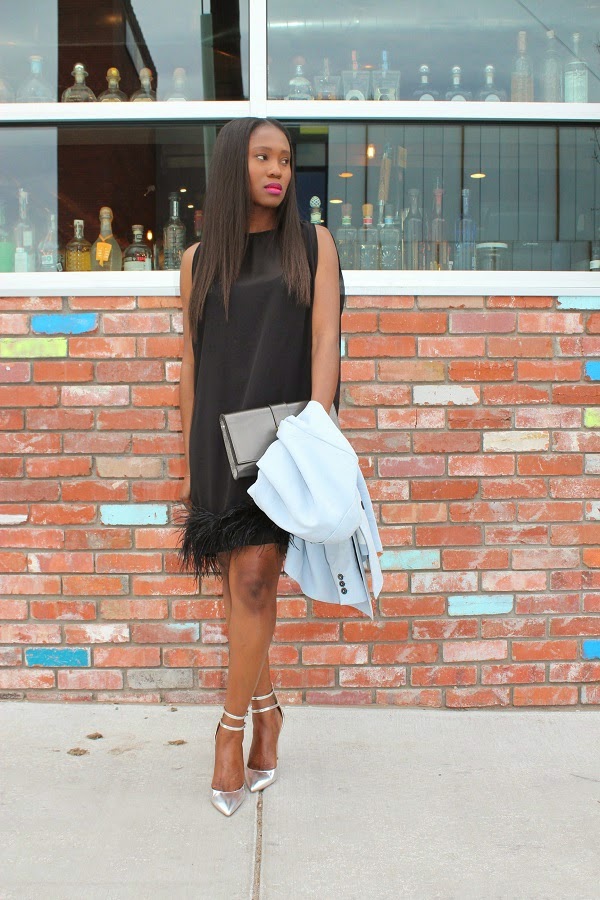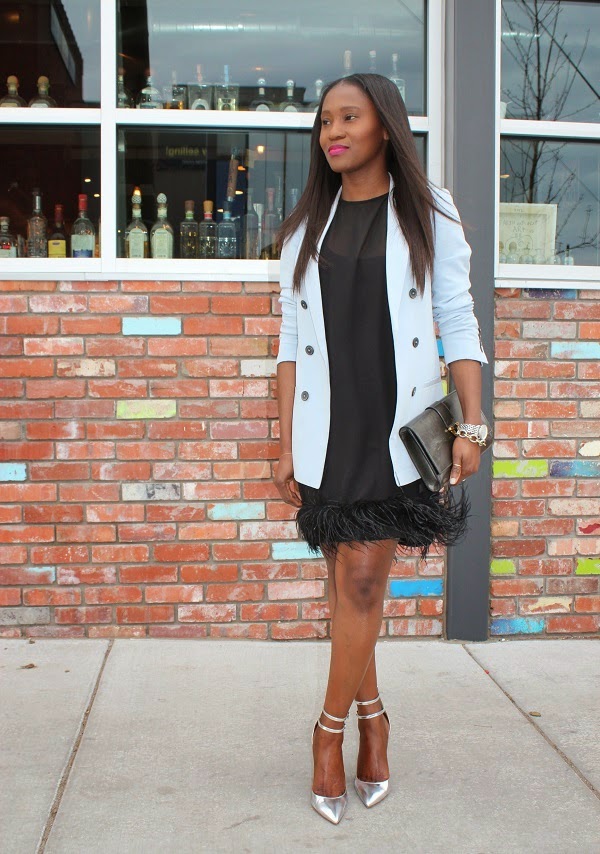 Dress: Karen Zambos, Sold out
Jacket: Zara, Old
Shoes: JCrew
Clutch: Saint Laurent Paris (YSL)
Happy Monday,
I've discovered a new love for fun flirty dresses, and this new piece is no exception. I love the twirly feathers and it's sheer surface, factors which makes it the perfect date night, to an all around celebratory dress… The perfect black dress.
To give the look a touch of spring, I choose my pale blue jacket, I felt that the hue along with the metallic silver from the shoes made for a great pair.
On a more personal page, I choose to wear this dress the past weekend to celebrate a wonderful evening.
Over the weekend my beau and I celebrated 3 years of dating, wow how time flies; It just doesn't seem that long ago that we met. I feel so lucky to call him my love, partner in crime and my amazing photographer.
Here's to many more years to come!
Thanks for Viewing,
Ranti