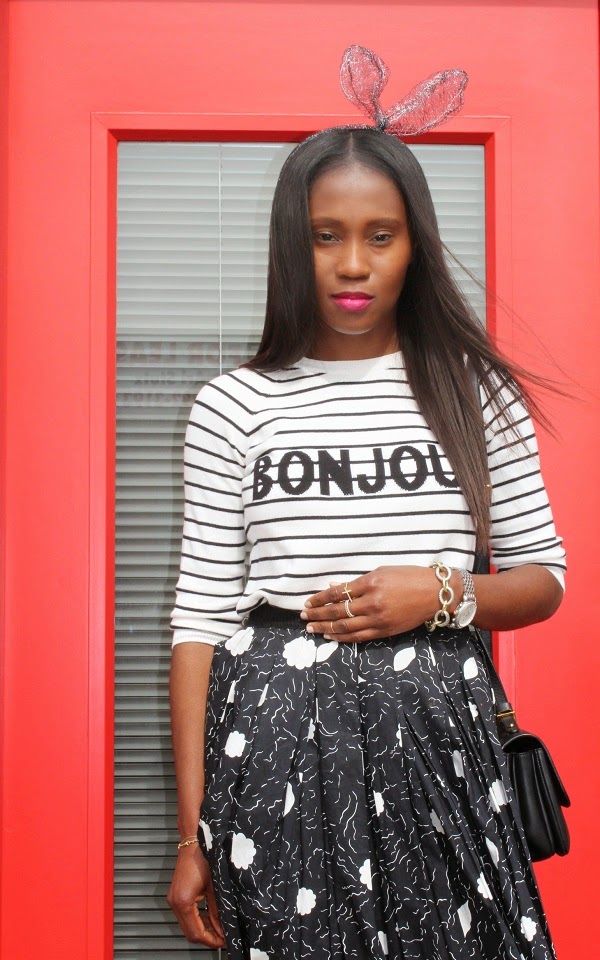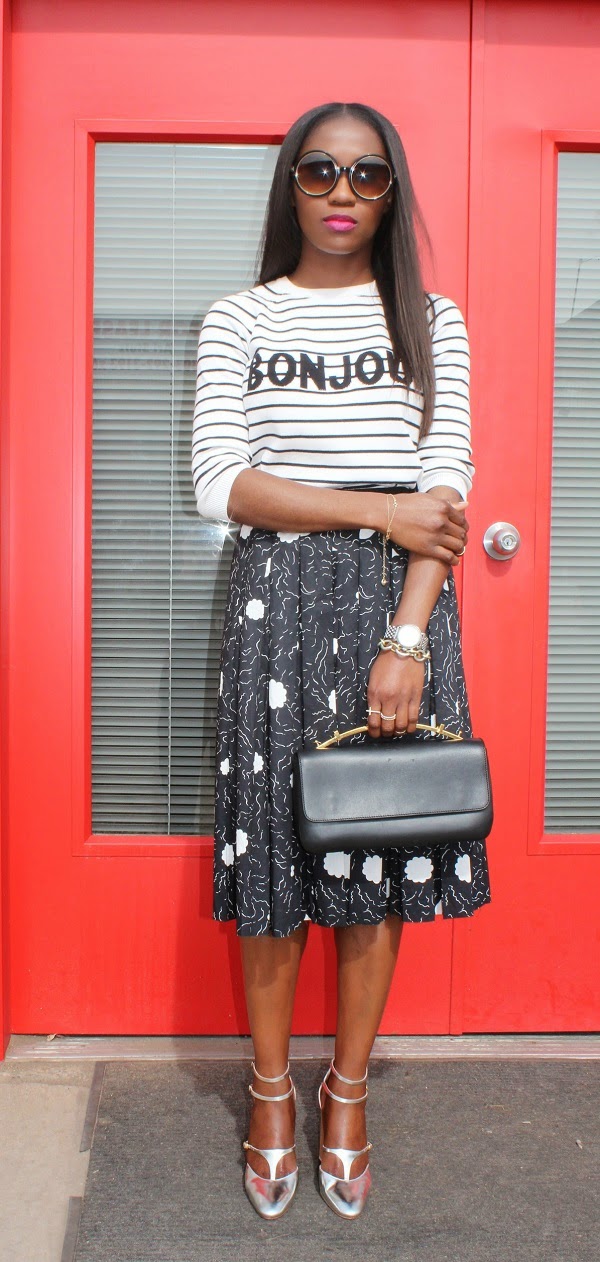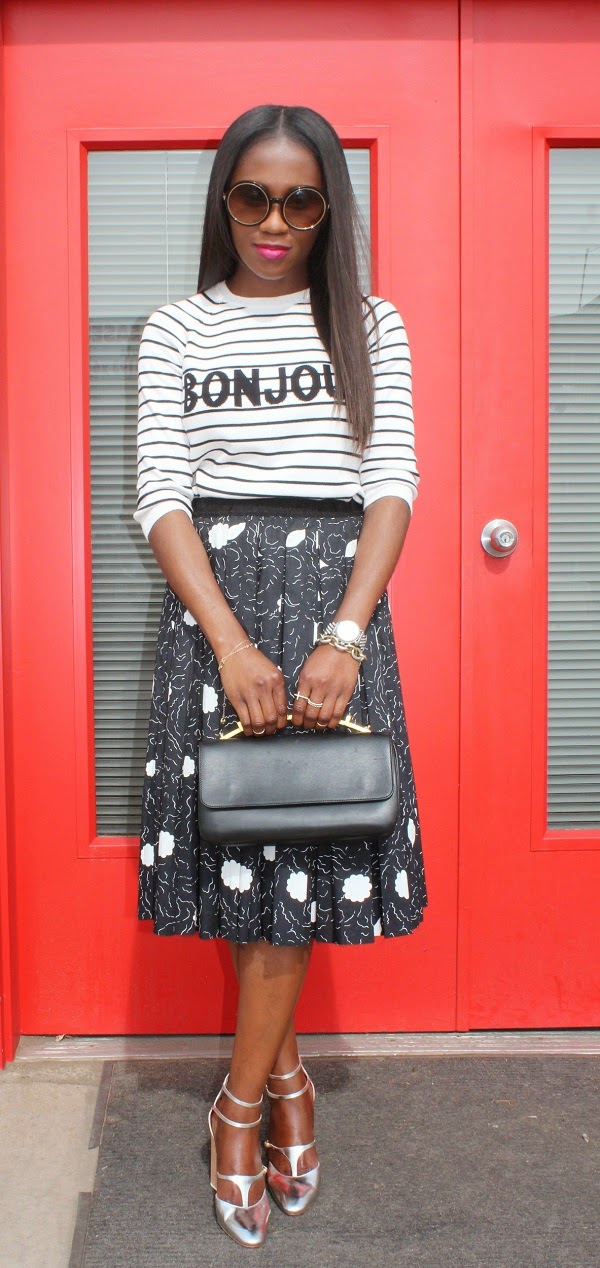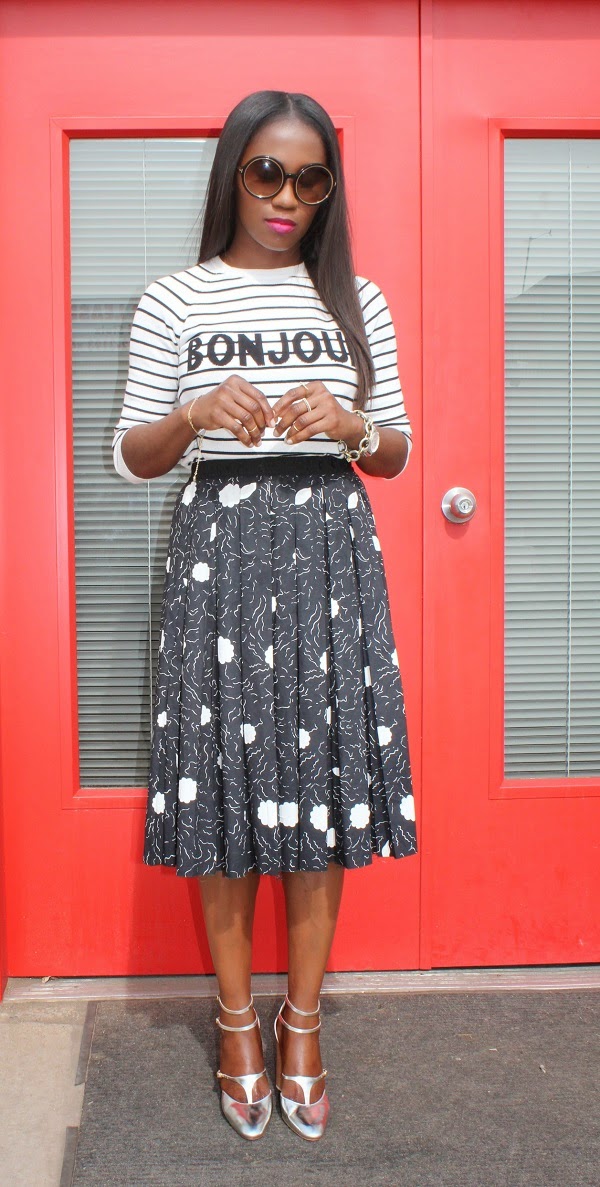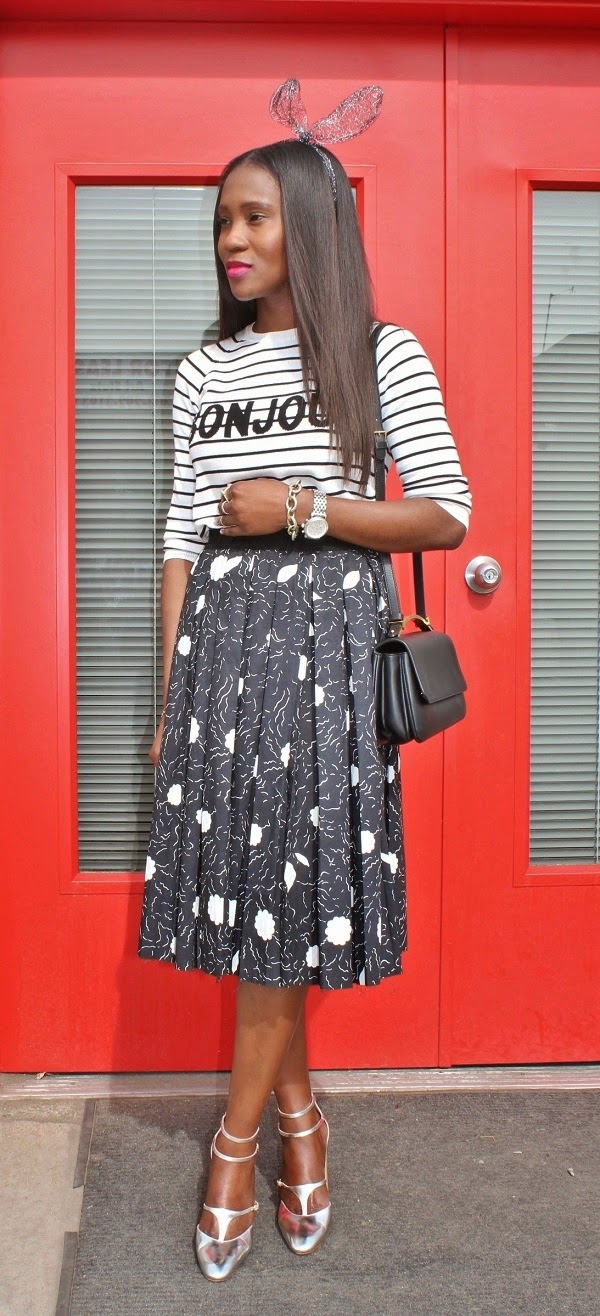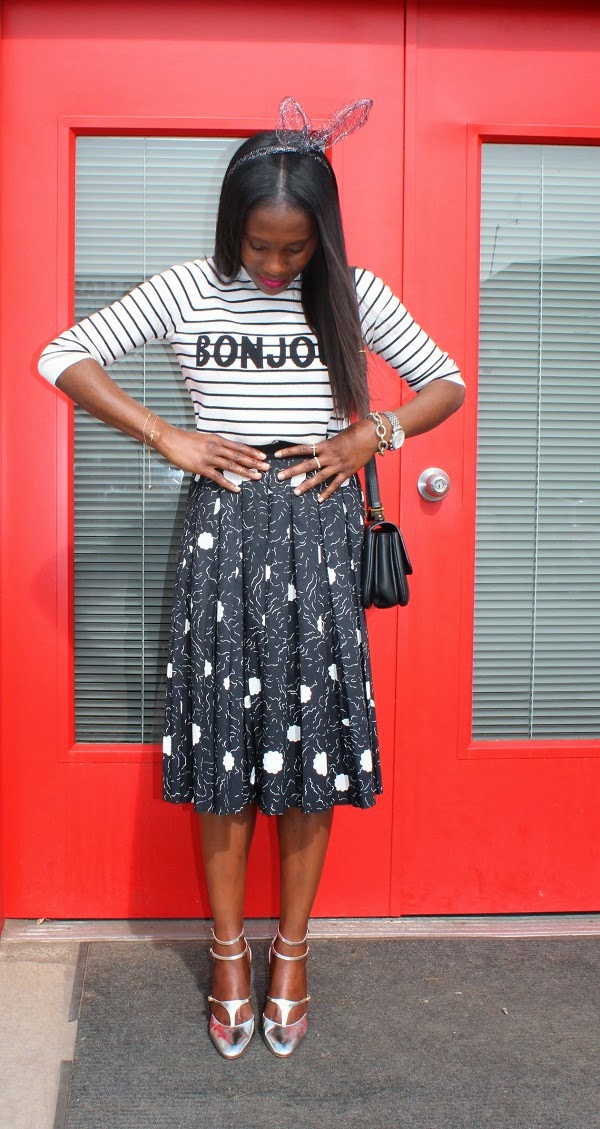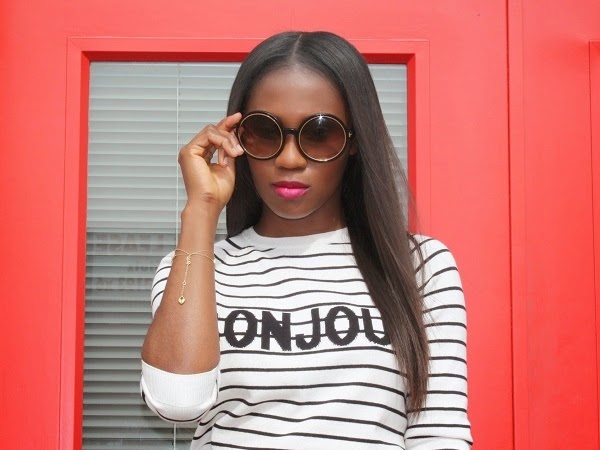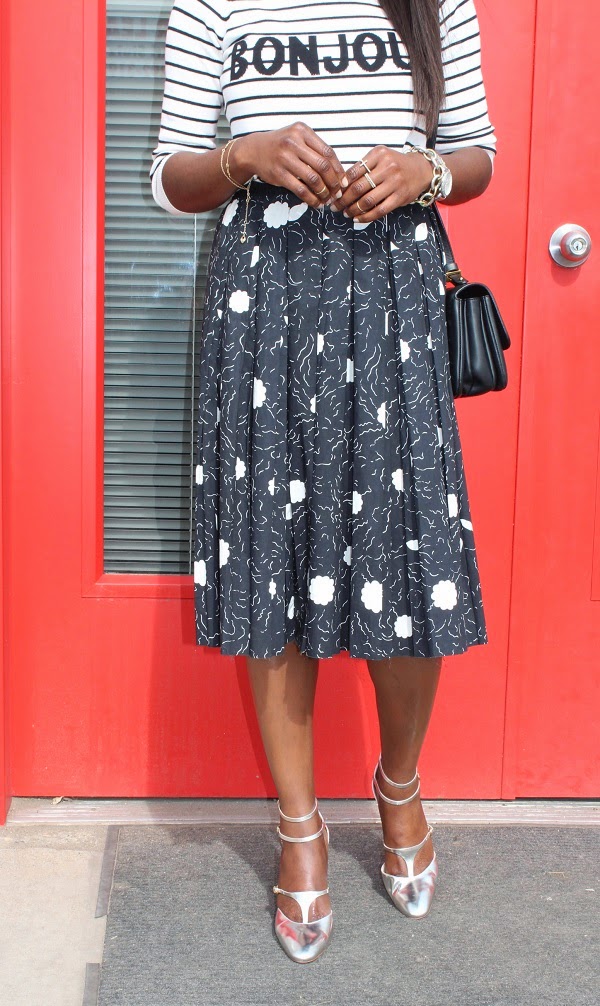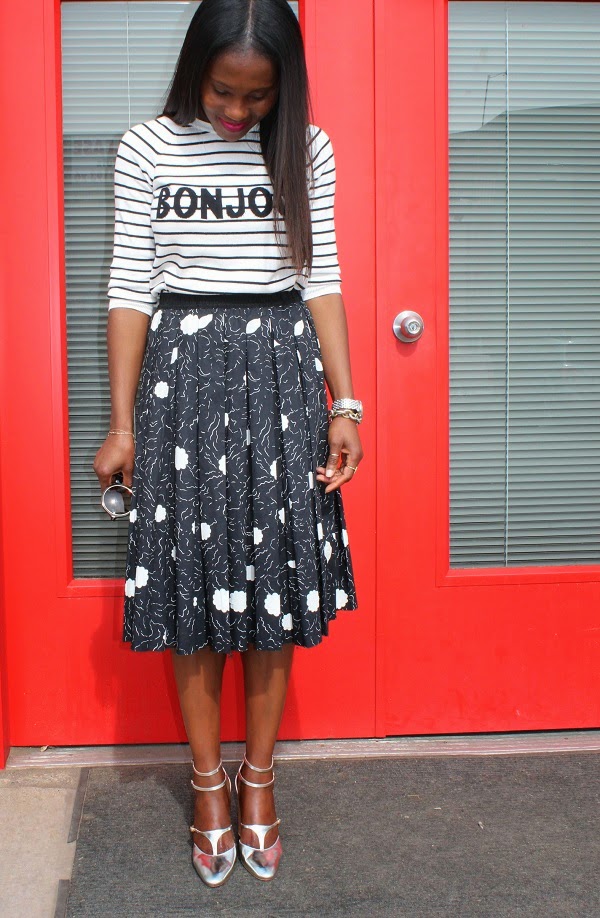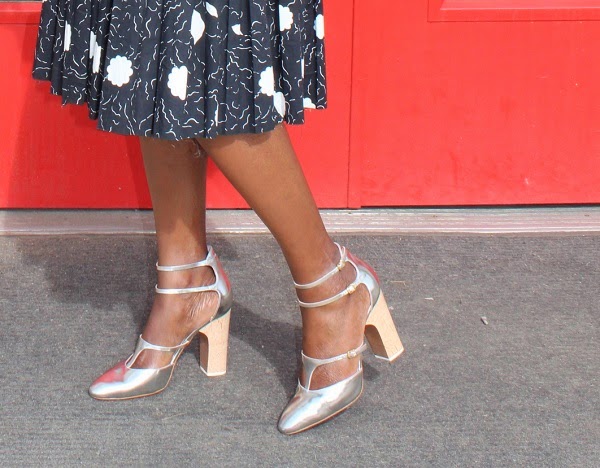 Shirt: Asos, Sold Out, Similar Here
Skirt: Marni, Sold Out, Similar Here
Shoes: Chloe, Sold Out
Bag: Marni, Sold Out, Similar Here
Sunglasses: Tom Ford, Get it Here
Headband: Thrifted
Happy Wednesday,
How was every one's April fools day? Great I hope, I had no pranks my way this year; a bit disappointing :(.
I can't believe we're a quarter of the way through the year, wow, how time flies.
Continuing on the black and white trend, I decided on my "Bonjour" sweater on this cool spring day, I love this sweater, though it's a bit older, I love how fine the stripes are which makes it a great pair along many pieces and especially this floral black and white skirt.
Concluding the look with my metallic multiple strap shoes felt just ideal, do you agree?
Thanks for Viewing,
Ranti