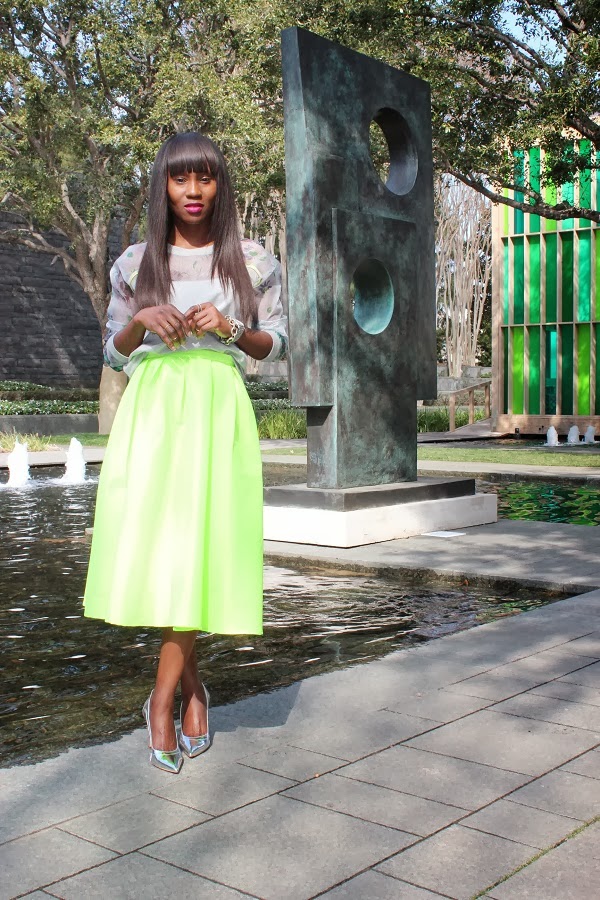 02/14/2014
Love of Art & Dallas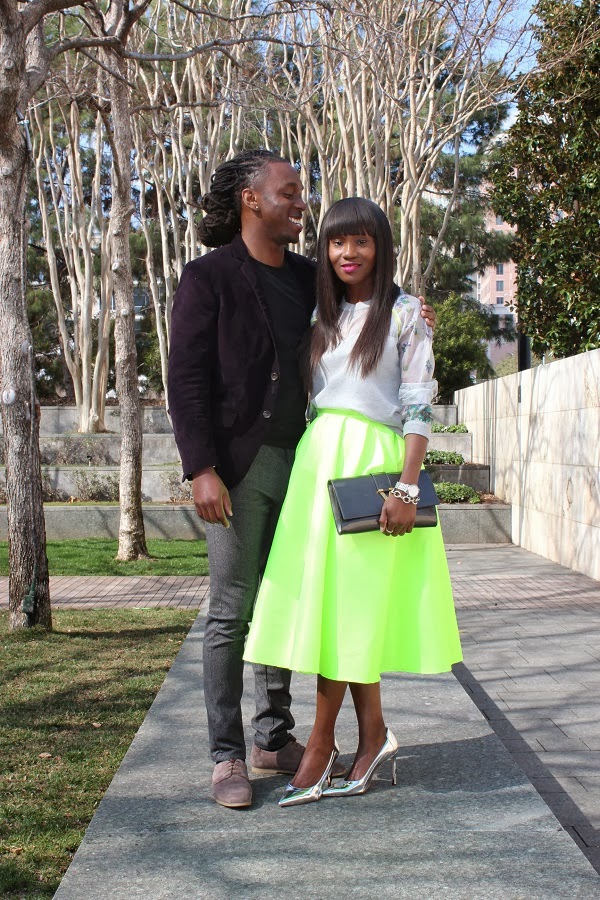 Sibling love…though he's not my valentine, he's a person I absolutely adore. This is my youngest brother called Tobi. On a personal note, I have a 3 siblings, 2 in Dallas and he agreed to a photo, so here.
Sweatshirt: Elizabeth & James, Get it Here | Skirt: Last seen Here, By Get The Looks, Get it Here | Clutch: Saint Laurent Paris, Sold Out, Love this Colour | Shoes: Manolo Blahnik, Sold Out, Similar Here | Lips: Nars Funny Face Lipstick
Hello,
On my last day in the city of Dallas, I decided to visit the Nasher musuem, what a great choice. I have to confess that my current visit to this darling city changed my perception of Dallas…I saw many cultural sites that I had never seen before.
In celebration of the day, capturing photos which showcases my love and appreciation for art and the site seemed appropriate.
Should you ever get the opportunity to visit Dallas, make a point of stopping at the Nasher museum, you won't regret it.
Happy Valentine's Day, I hope you'll celebrate the day with that special someone or take the moment to enjoy what it is you love.
Thanks for Viewing,
Ranti