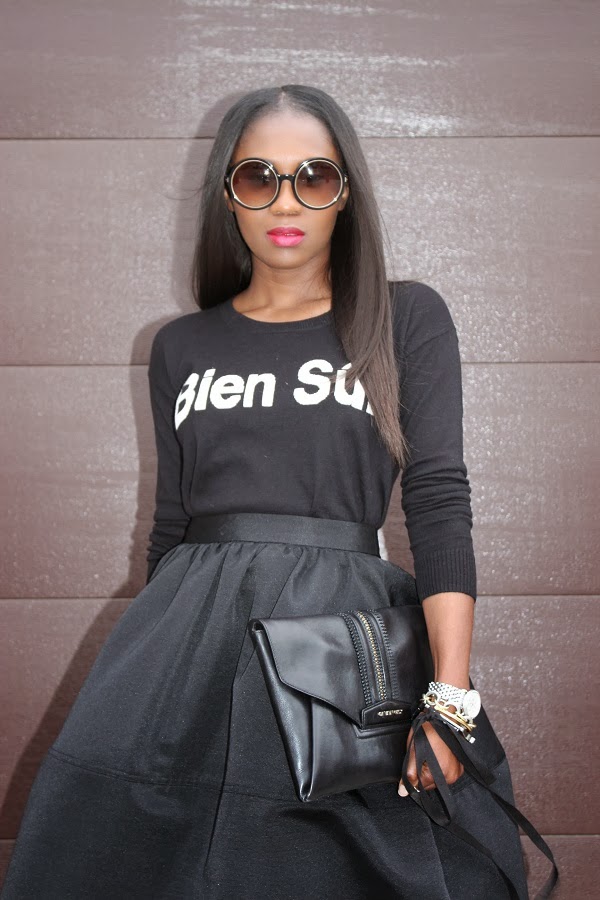 03/05/2014
The Neon Shoes …..Black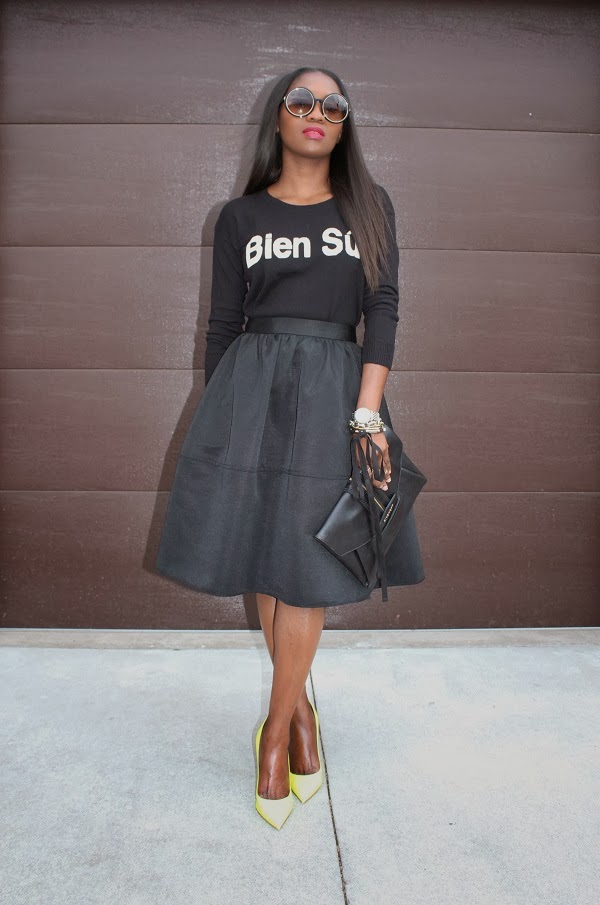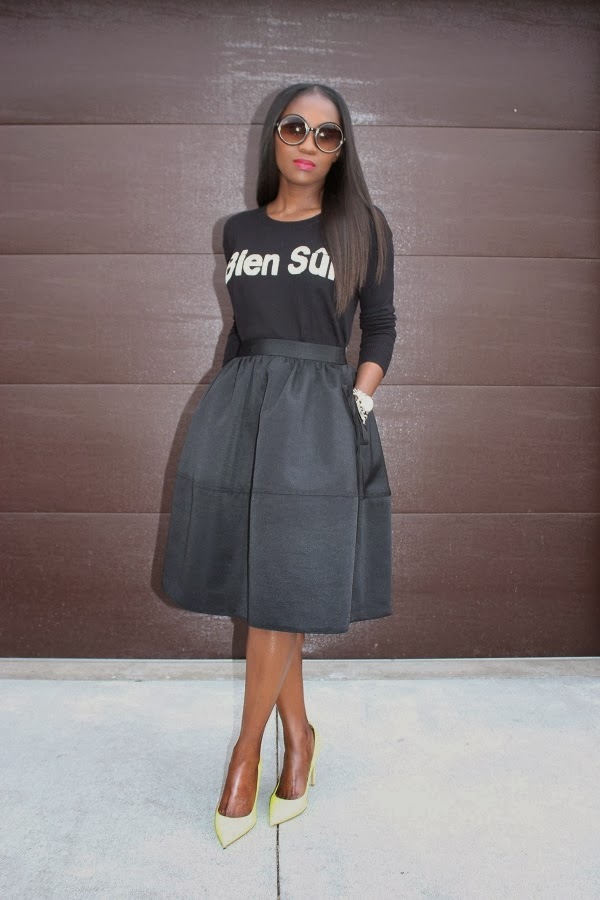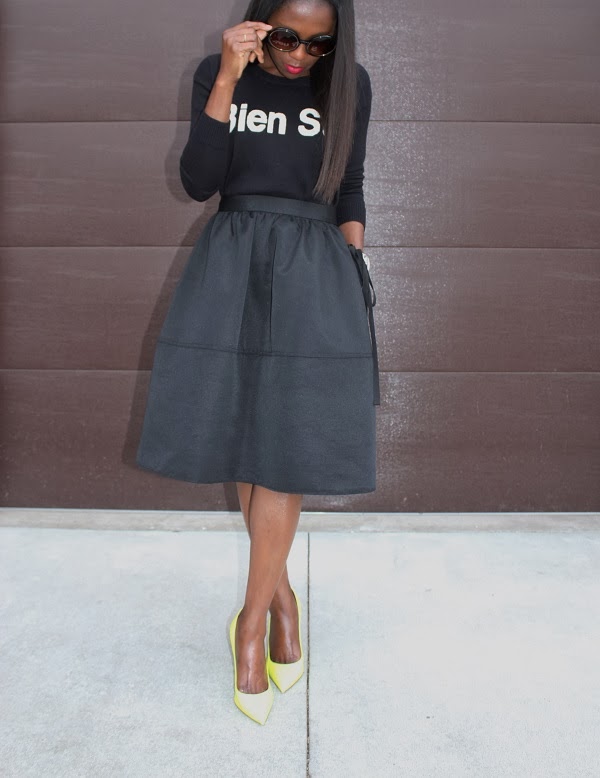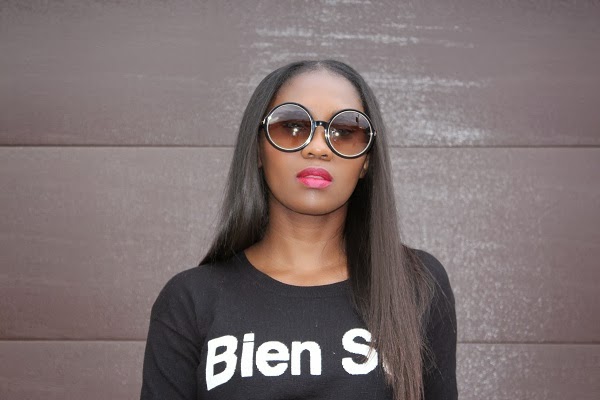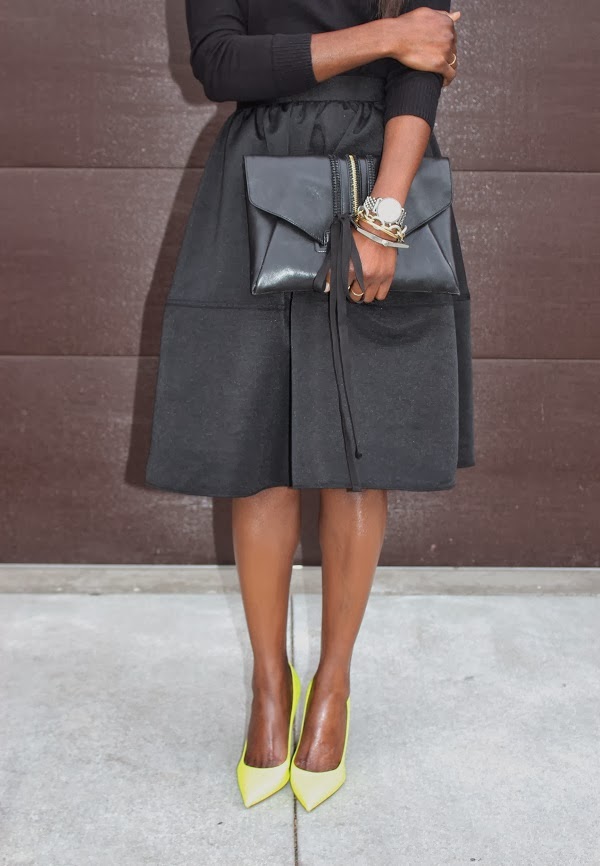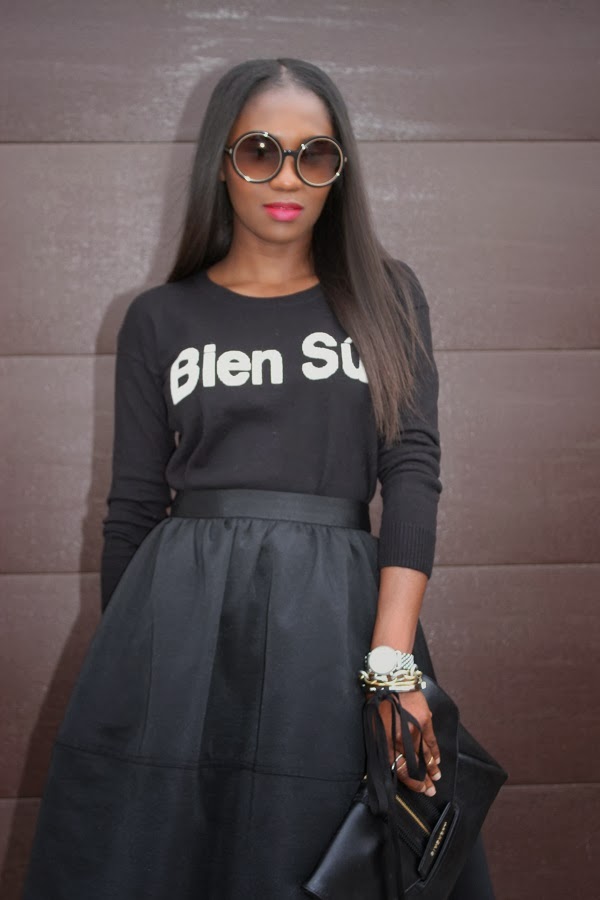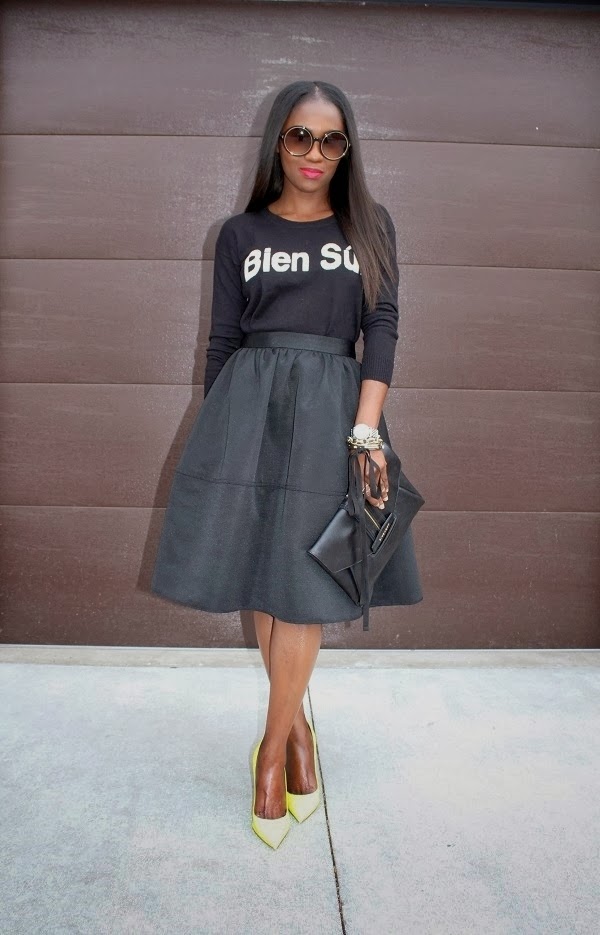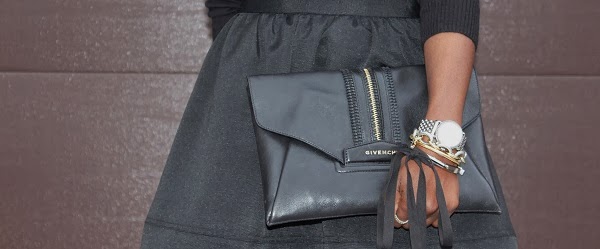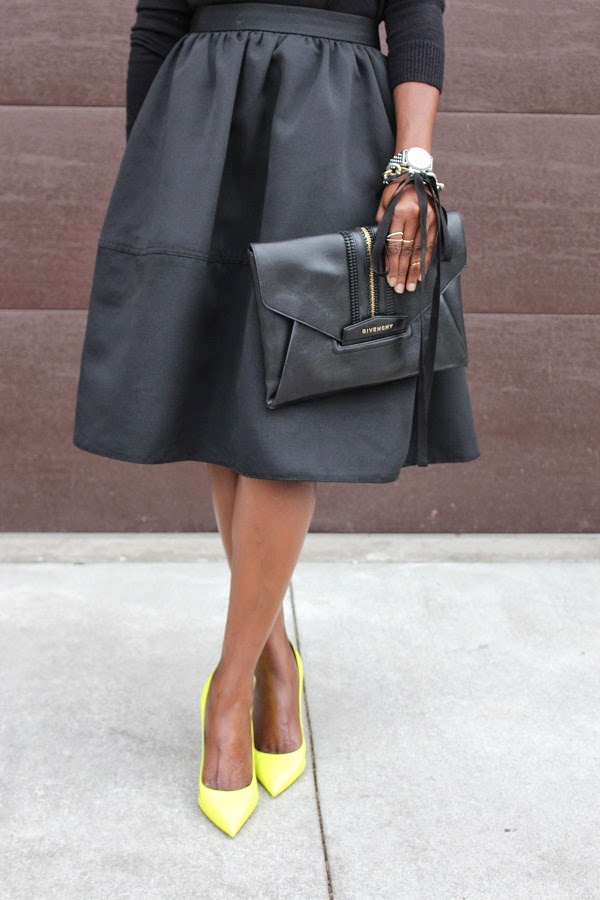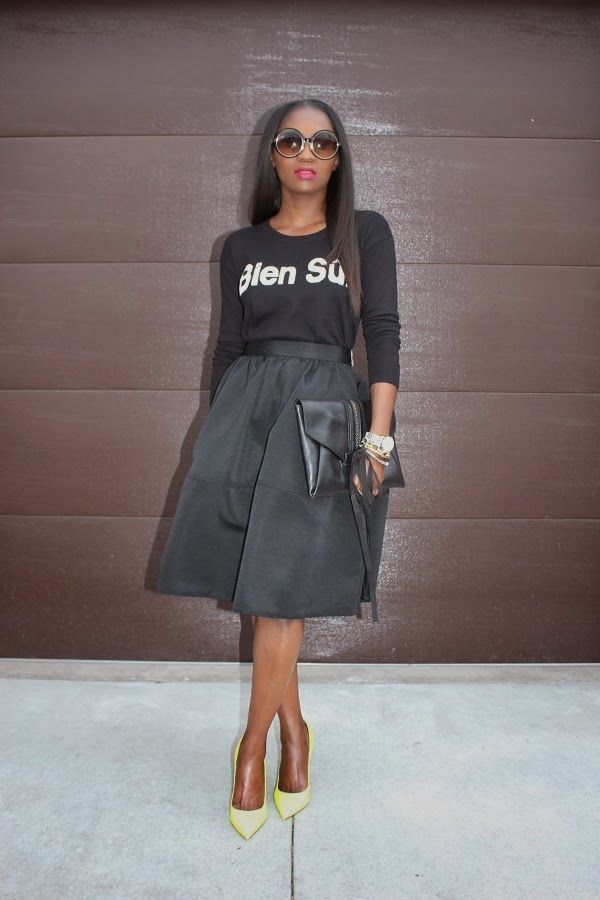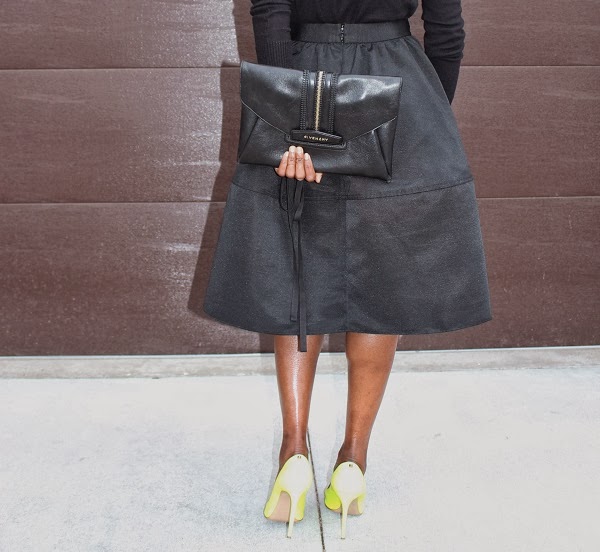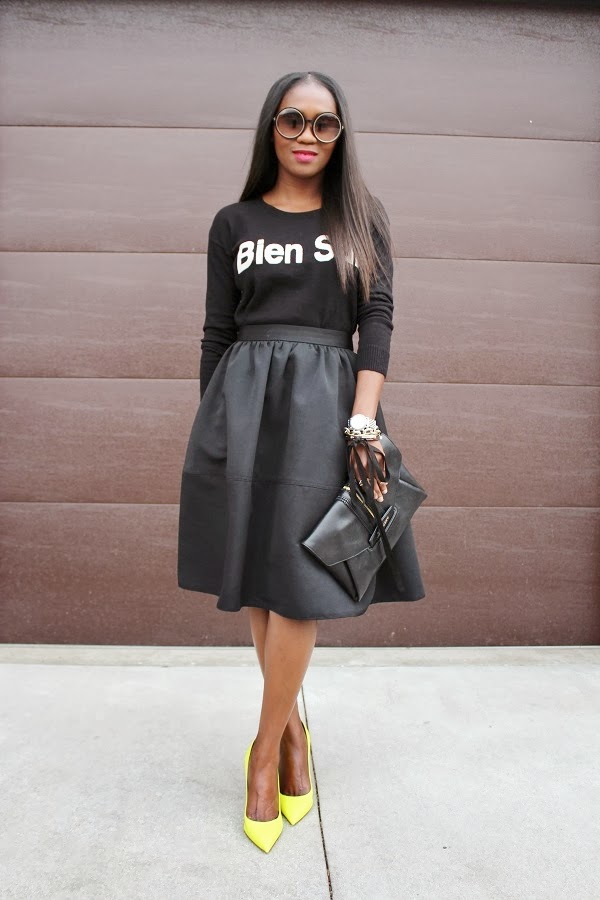 Sweater: Madewell, Sold Out, Similar Here
Skirt: Express, Get it Here
Shoes: Valentino, Get it Here
Sunglasses: Tom Ford, Get it Here
Clutch: Givenchy, Get it Here

Hello,
For my second look in debuting these neon shoes, I choose an all black look with a hint of white. Wearing all black is always a sleek and nostalgic look, but rather than the typical black heels, why not add pop with a hint of neon.
The looks of this week strive to showcase the versatility of neon accessories. With spring just around the corner, citrus and neon colours would be a great addition to any wardrobe, either done in massive or smaller quantities.
Thanks for Viewing,