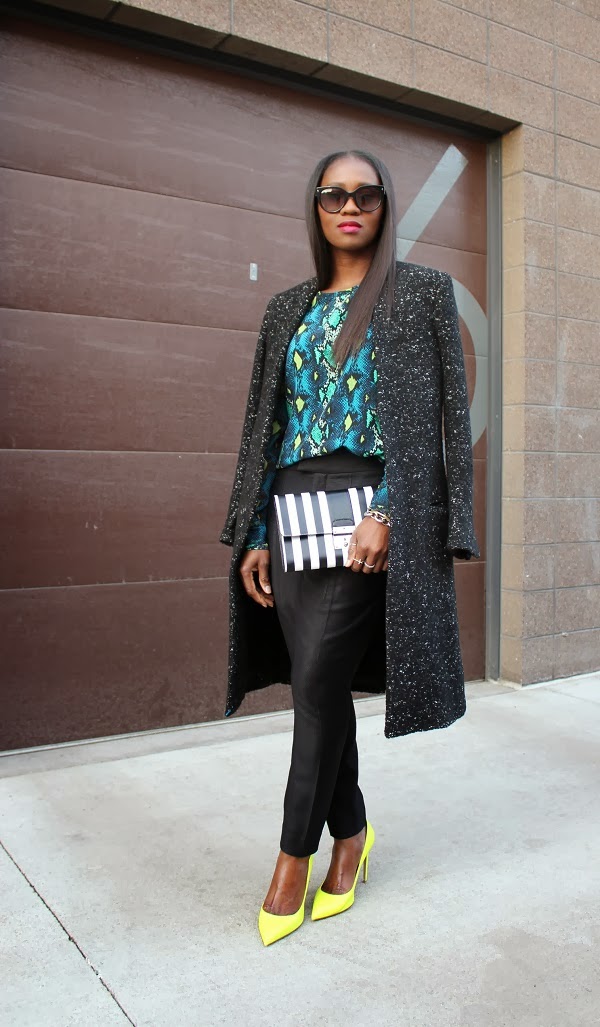 03/07/2014
The Neon Shoes ….Peg Leg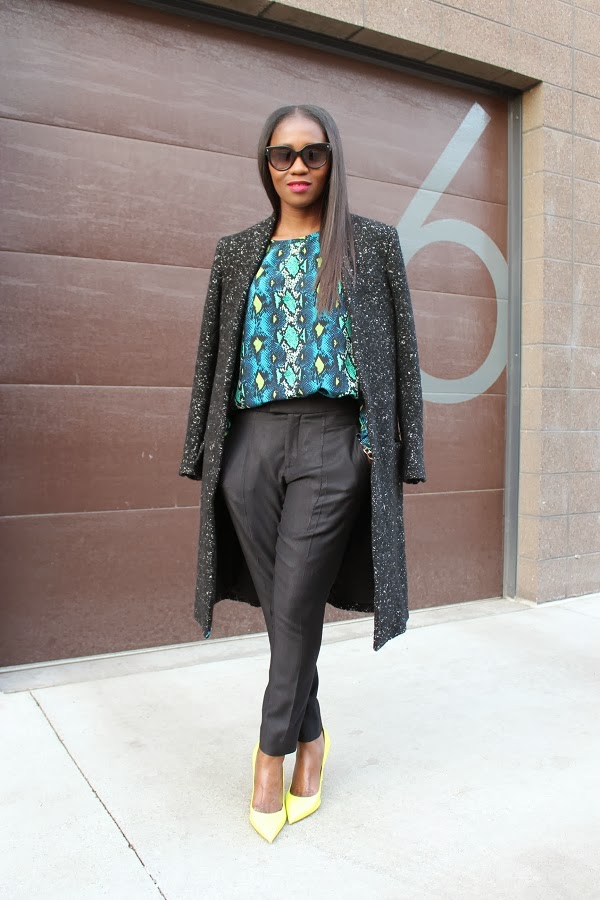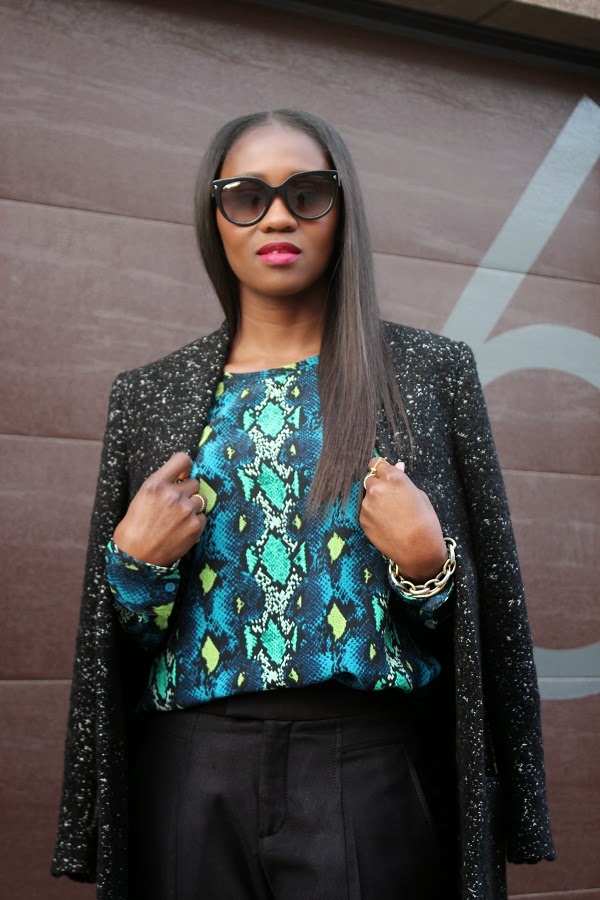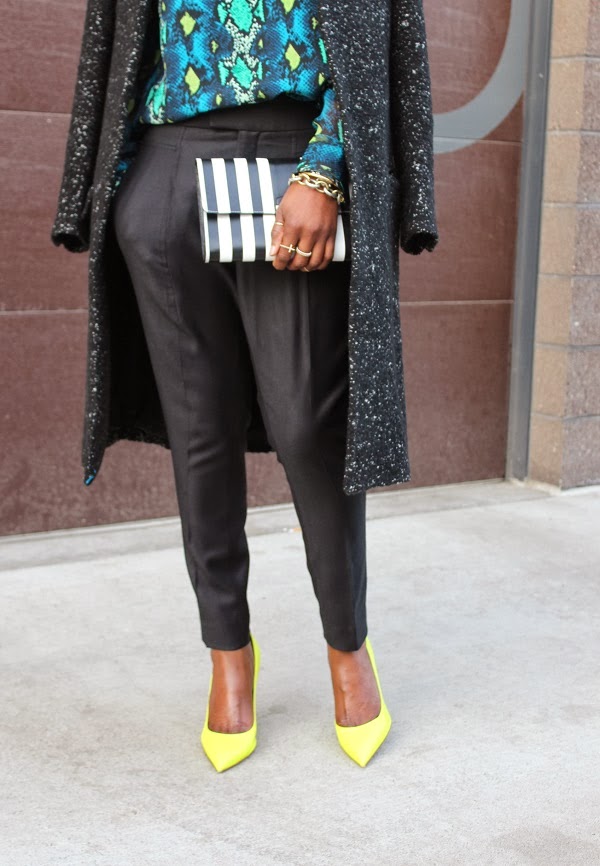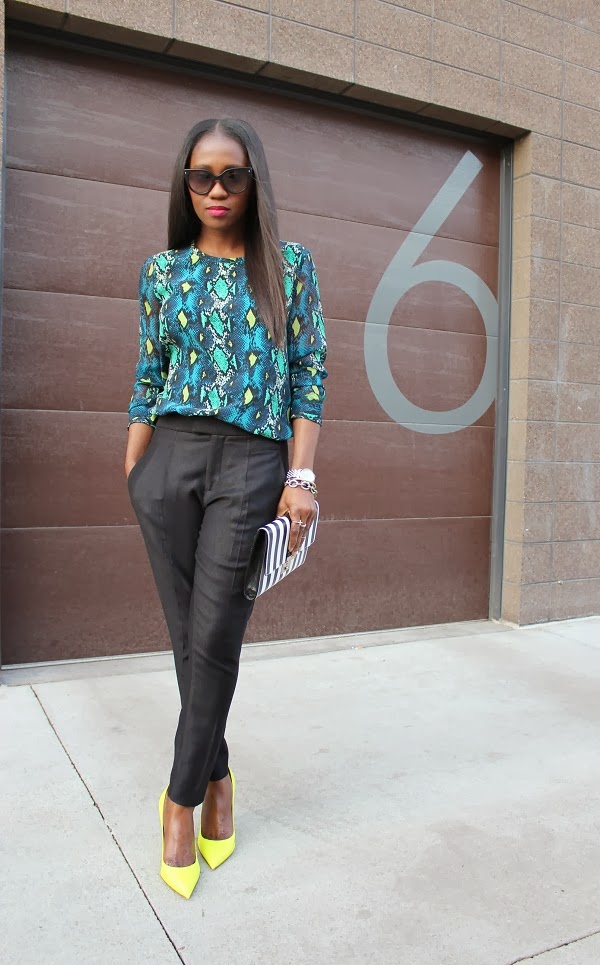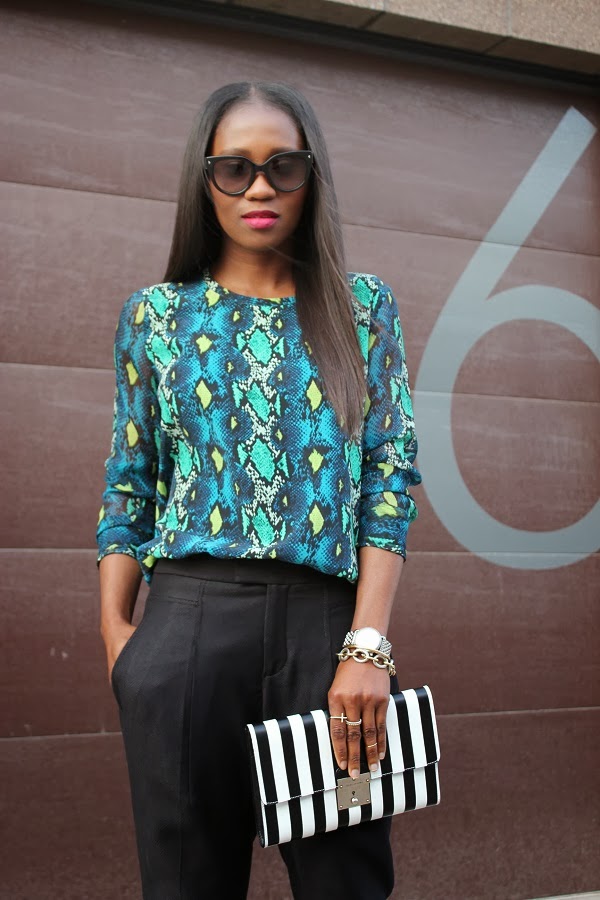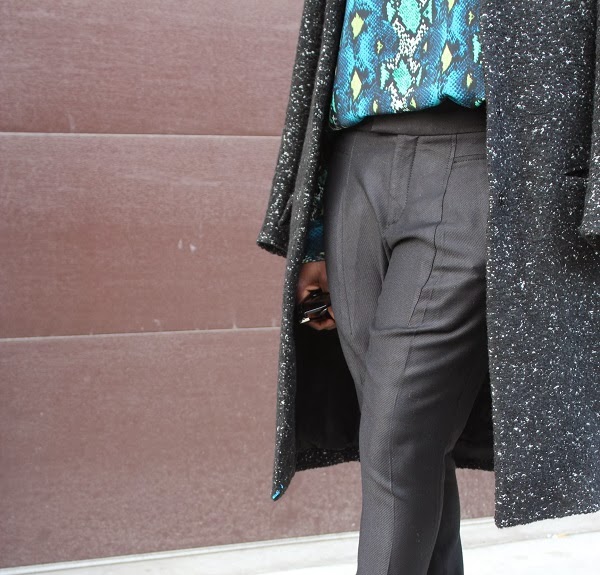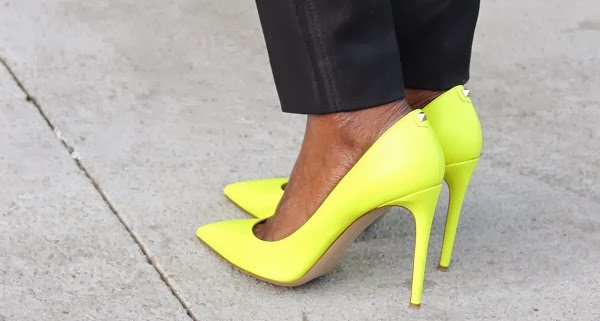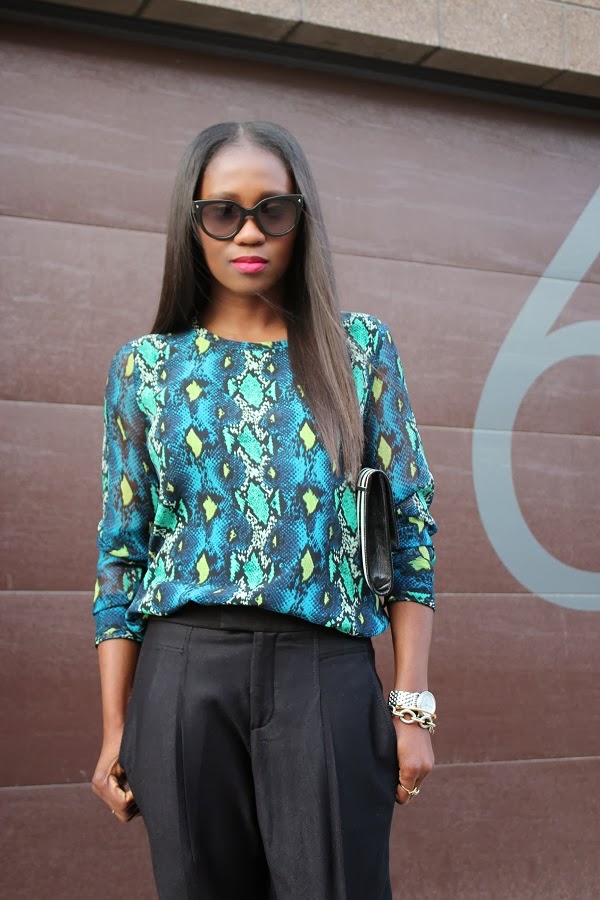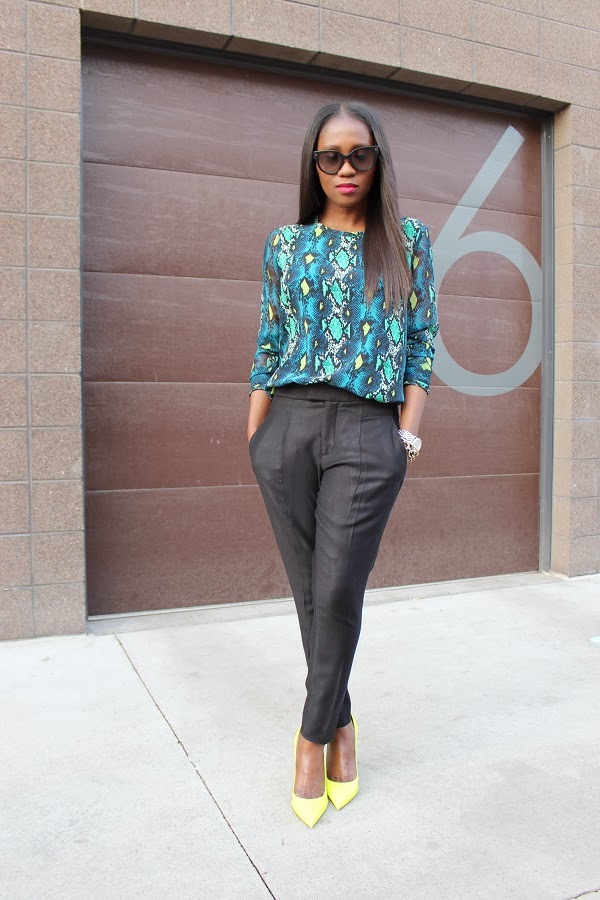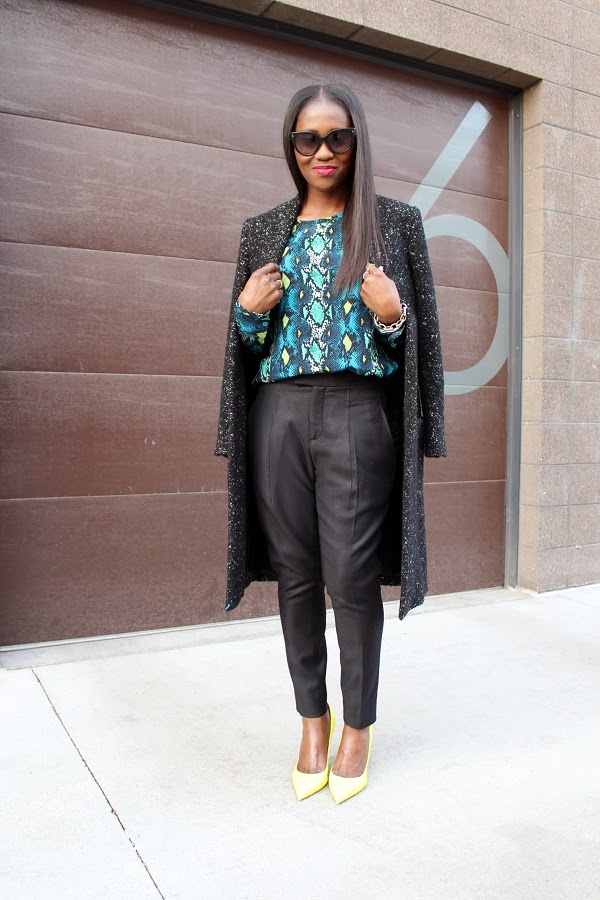 Shirt: Equipment, Get it Here
Pants: Helmut Lang, Sold Out
Coat: Surface to Air, Old
Shoes: Valentino, Get it Here
Clutch: Marc Jacobs, Last Seen Here
Sunglasses: Prada
Hello,
For look 3 debuting the neon shoes, I went with peg leg trousers. As a huge fan of non-traditional trousers, I love these beyond belief, they include the volume some peg pants generally would but in a tamed manner.
I hope you've enjoyed my series of looks featuring my neon love as much as I have, and I hope you'll not shy away from a pair of neon/citrus coloured heels for the upcoming seasons.
Have a safe and wonderful weekend.
Thanks for Viewing,
Ranti