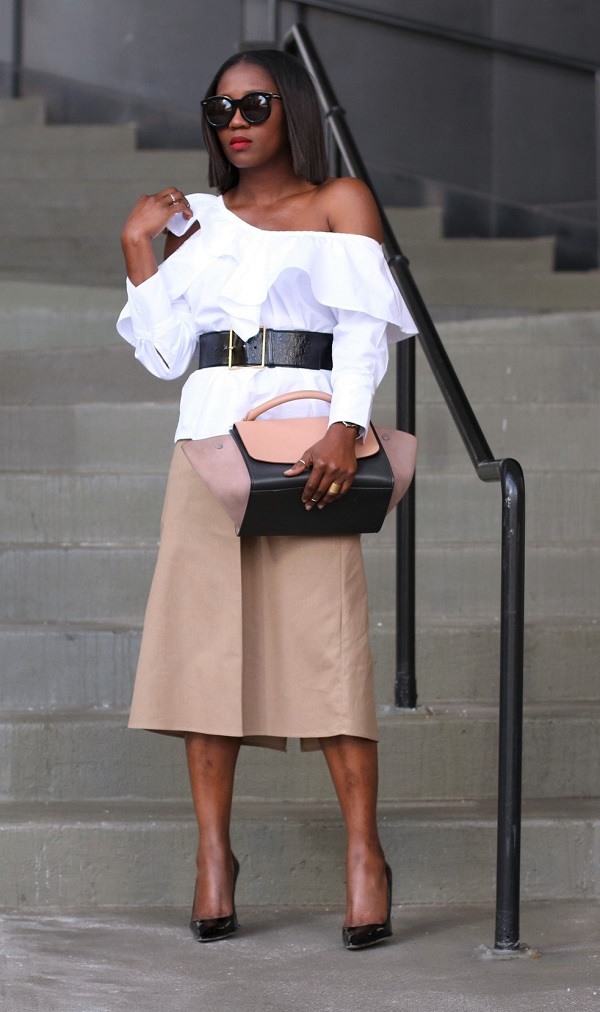 02/15/2017
Neutral Space //
Shopping Links:
Hello all and happy Wednesday!
I hope Valentine's day was good to all, any day to celebrate love is much appreciated by me; during these times, we all could use a little more love don't you think?
Sharing a neutral focused work-wear look with today's post. Since I have been adding more earthy tones to my wardrobe lately, I've also been playing with ways to make them work with exciting pieces hence this chic clean crisp look.
This skirt at a steal at $46 can pair well with many pieces as I will show in more posts to come but I paired it beneath this crisp ruffle white top for a fresh take and cinched the wide black belt for a more commanding work look (boss lady status, lol).
I made sure my accessories included touches of black as I believe it helps marry pieces together nicely, and with this look adding the black rather than other earth hues takes away the "safari" element and no one wants that unless one is going on a safari.
I hope you love the look and see you here again soon.
Have a Wonderful Day!
Xo,
Ranti