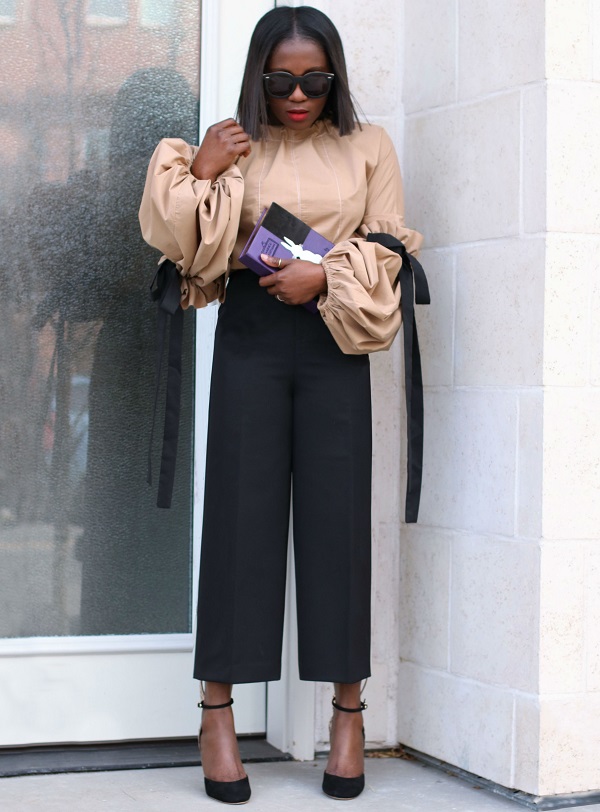 02/13/2017
Balloons // Bows
Hello and Happy Monday all!
I hope you had a lovely weekend. Did anyone happen to watch the Grammy's last night? What a show, I definitely had some awe moments, Bruno Mar's tribute to Prince number and the Tribe Called Quest performance. You?
On to today's post; Hello my name is Ranti and I am addicted to statement sleeves.
Can you blame me? They are just so fun and I am a huge fan of having tremendous amounts of fun with your looks as the speak for you before one hears you speak.
Since the top is a statement in it's own, I decided to pair a clean pair of pants, may I recommend a high waist pair with this top, I love the chic and seamless finish it gave.
Go ahead and make a statement his Monday.
Shopping Links:
Have a Wonderful Day!
Xo,
Ranti