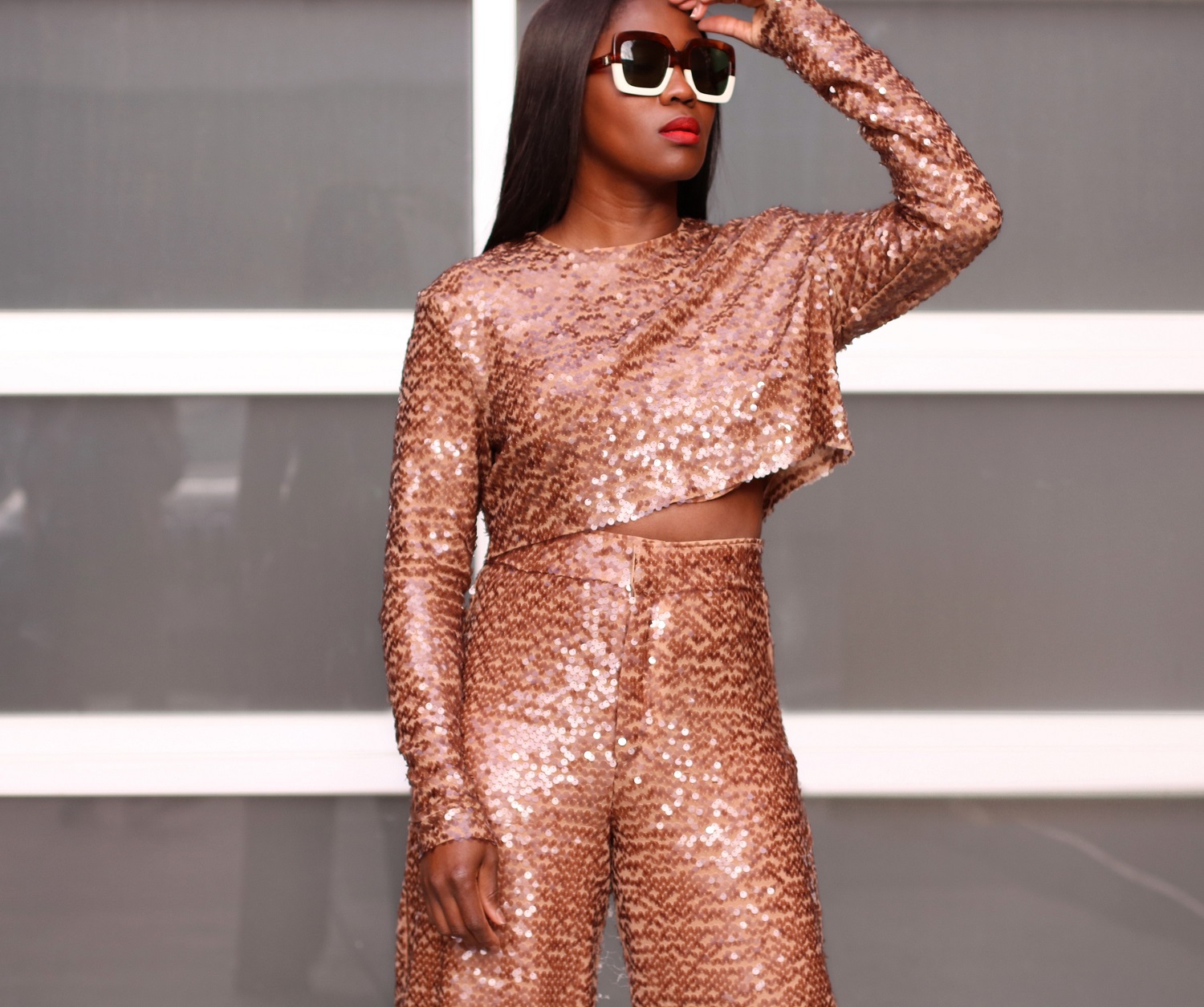 12/12/2020
New Year's Eve Style Guide
The year 2020 has definitely been quite the year. As unprecedented as it has been, we owe it to ourselves to celebrate life as best as we can. That said, the hubby and I are planning a low key NYE celebration and I have my look ready to go. I'll be wearing this sequin pairing, a set I am currently obsessed with.
One of the things that makes this set great is the fabric, with a touch of stretch to the fabric, the fit is truly amazing and surprisingly comfortable, unlike many sequin pieces. I kept the look clean as sequin pieces can be overwhelming if overly accessorized. Kept it light with my stud earrings and finished the look with a pair of cream heels for a chic close.
_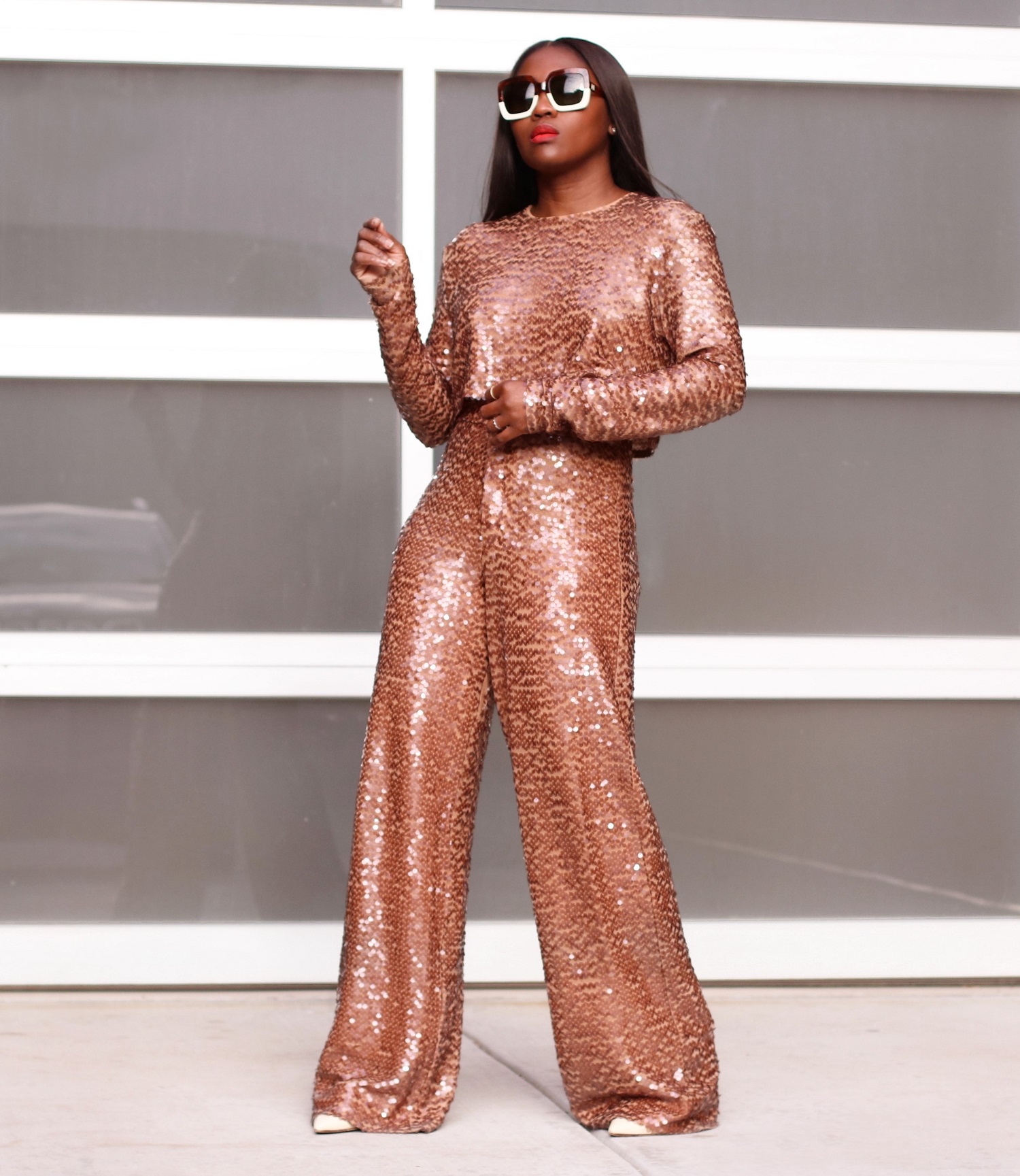 Shop My Look
Sequin Crop Top HERE | Sequin High Waist Pants HERE | White Patent Leather Shoes HERE | Two Tone Sunglasses By Carolina Herrera, Sold Out, Get The Look HERE | Stud Earrings HERE
I have also sorted and shared other NYE inspired looks below. Enjoy! And happy shopping.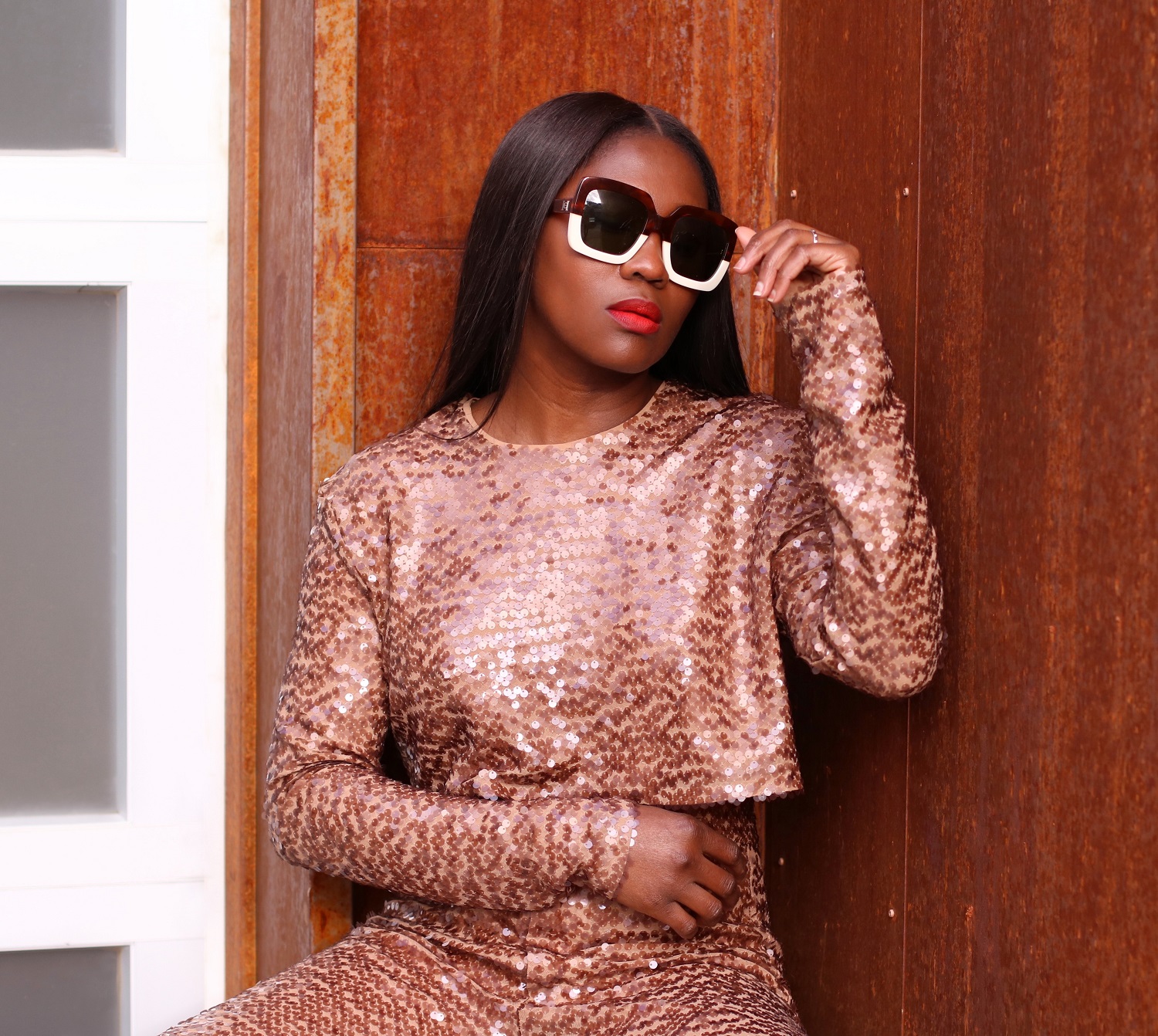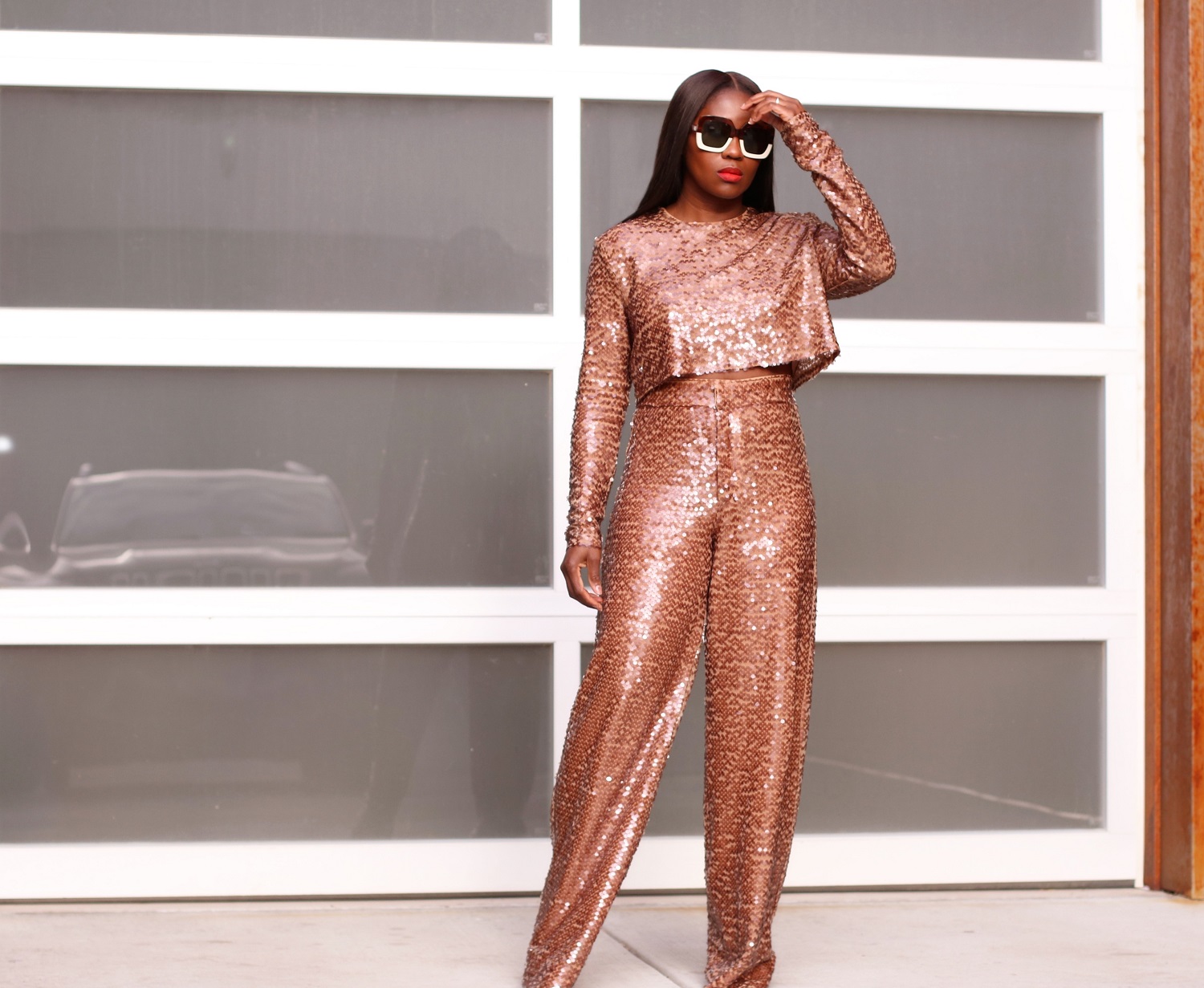 My Sequin Two-Piece Style Picks
My Feather & Tulle Adorned Style Picks
My Black Dress Picks
My Colourful Dress Picks
My Sequin Dress Picks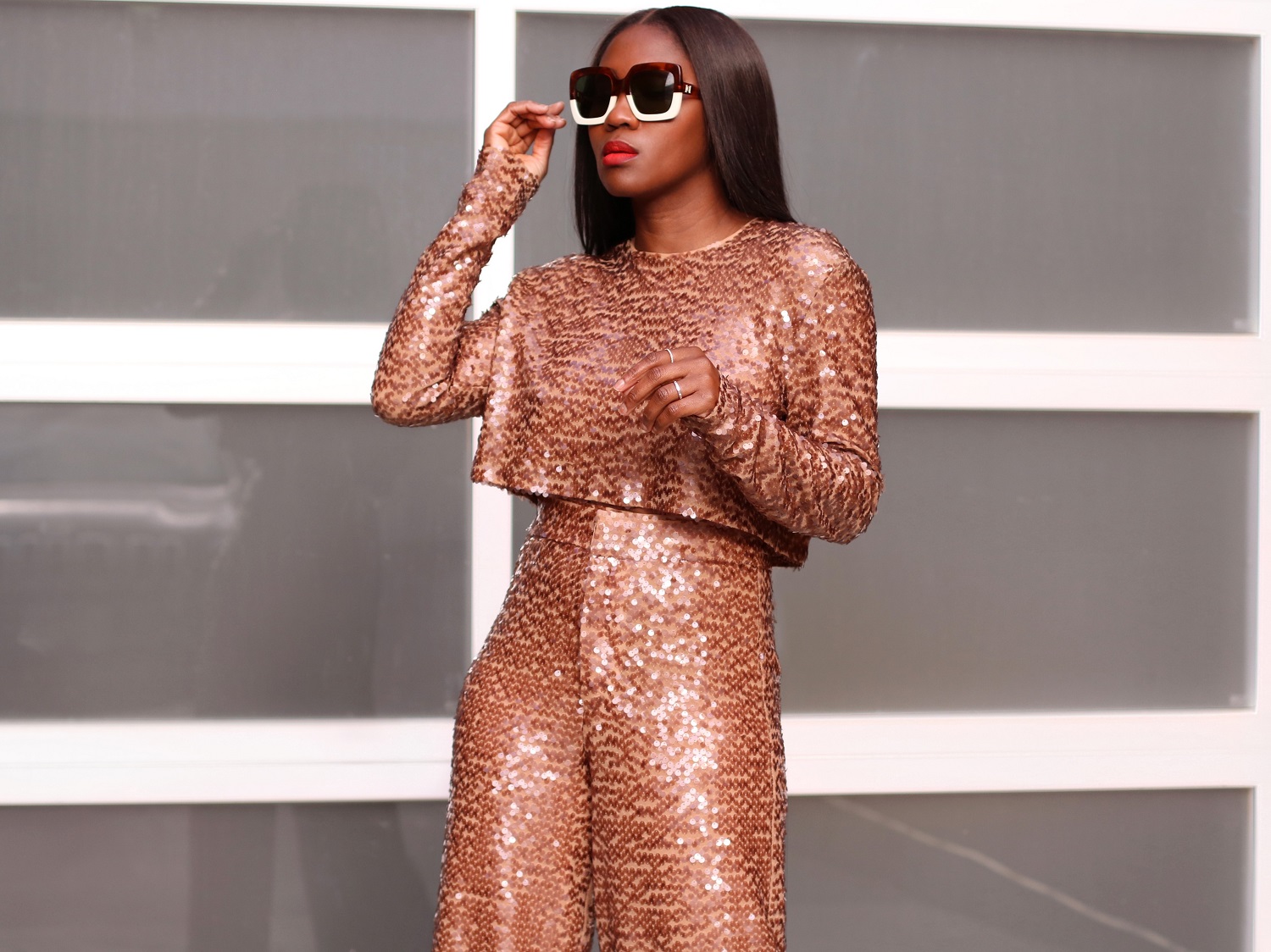 Thanks for stopping by, I look forward to catching up with you again soon. Happy Holidays!
x Ranti