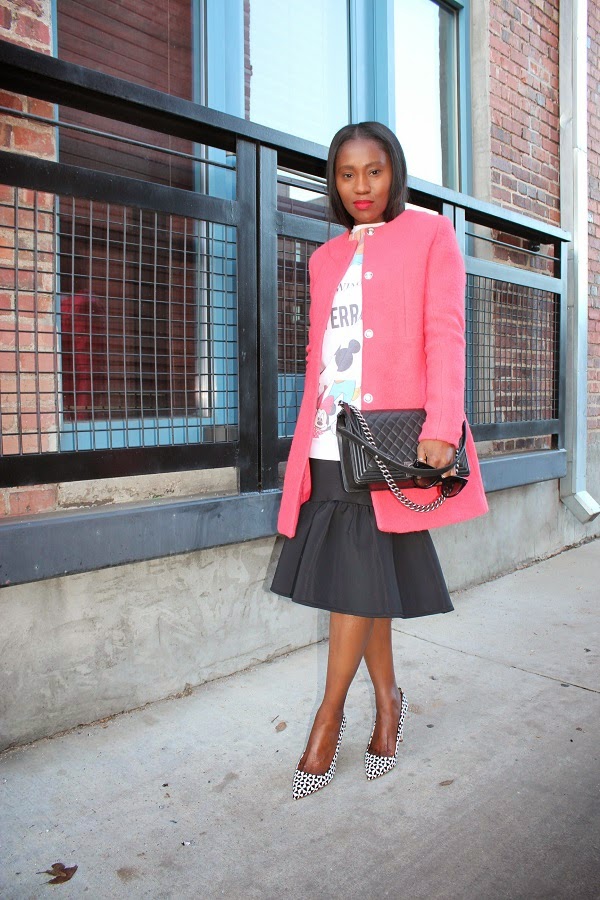 12/05/2014
Not Growing Up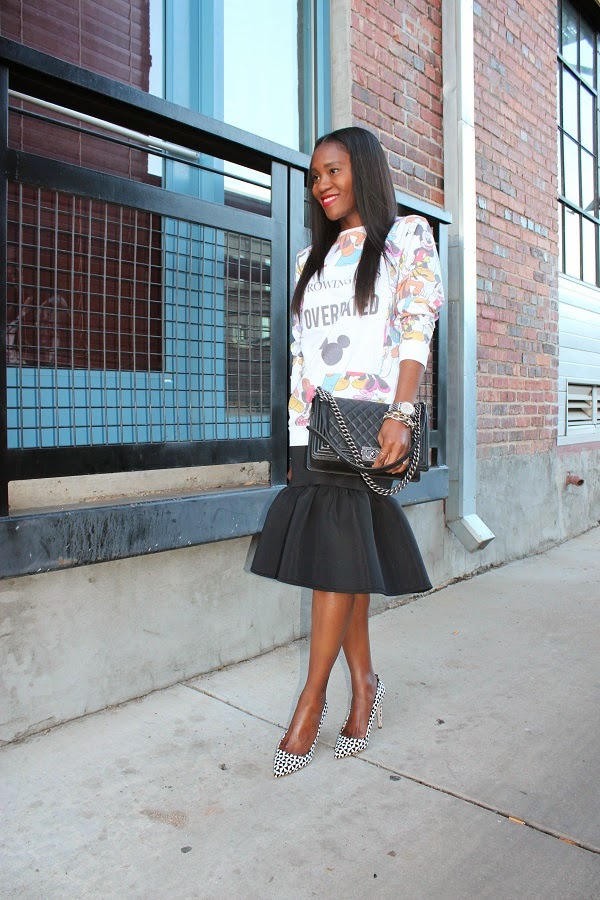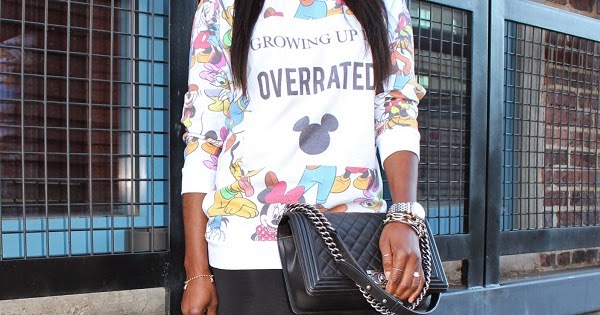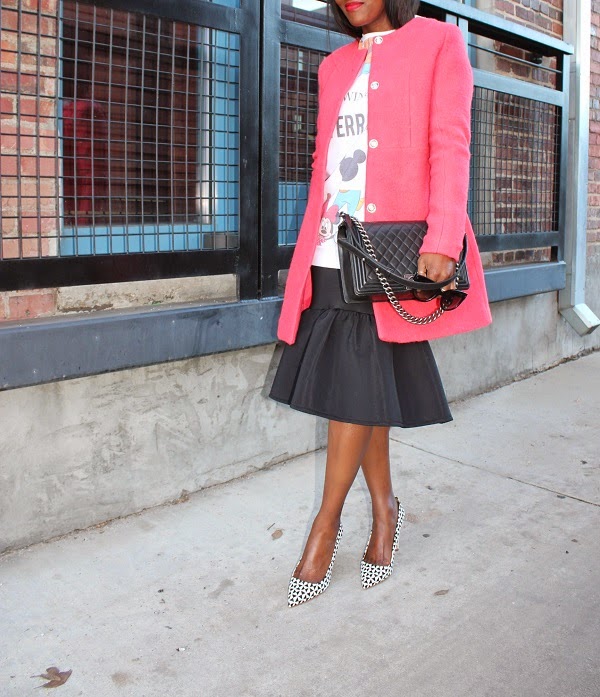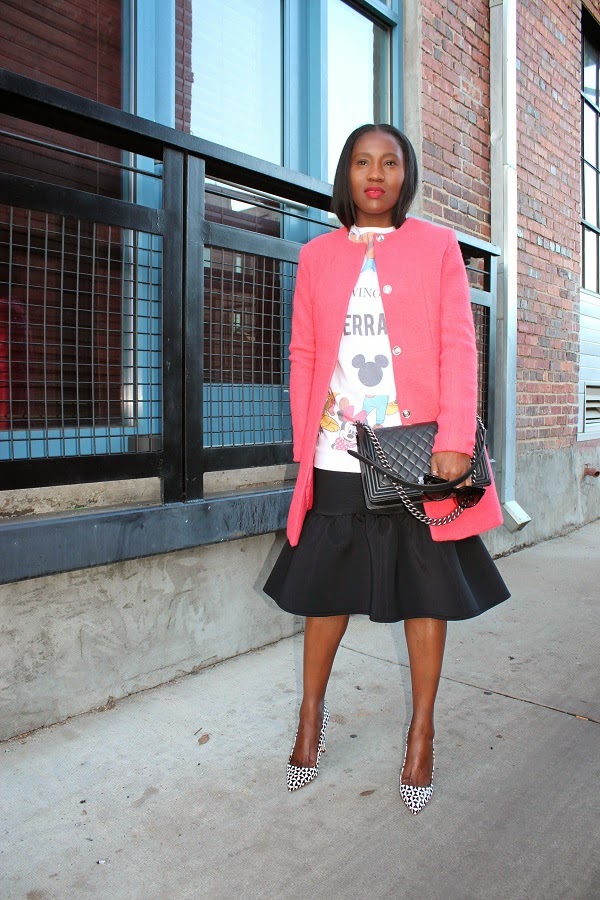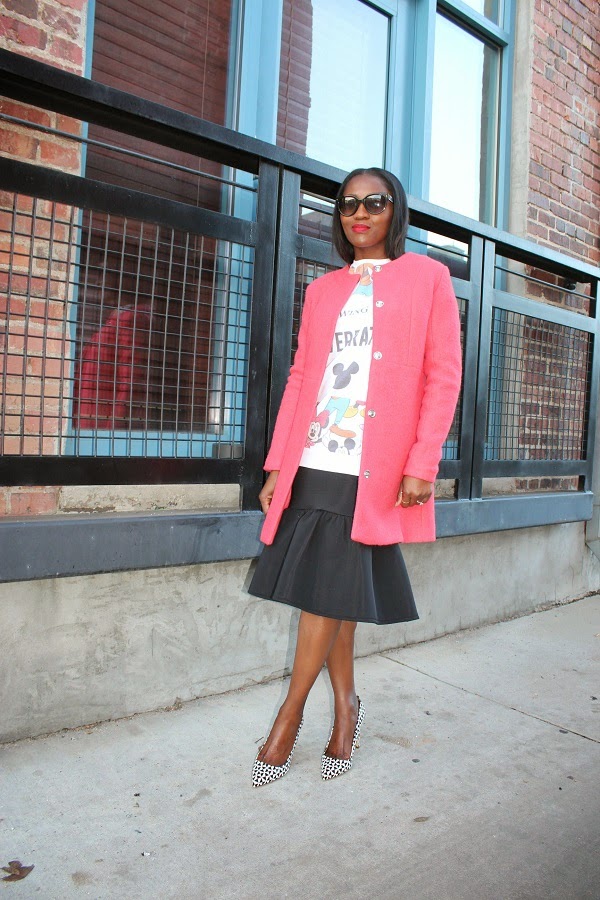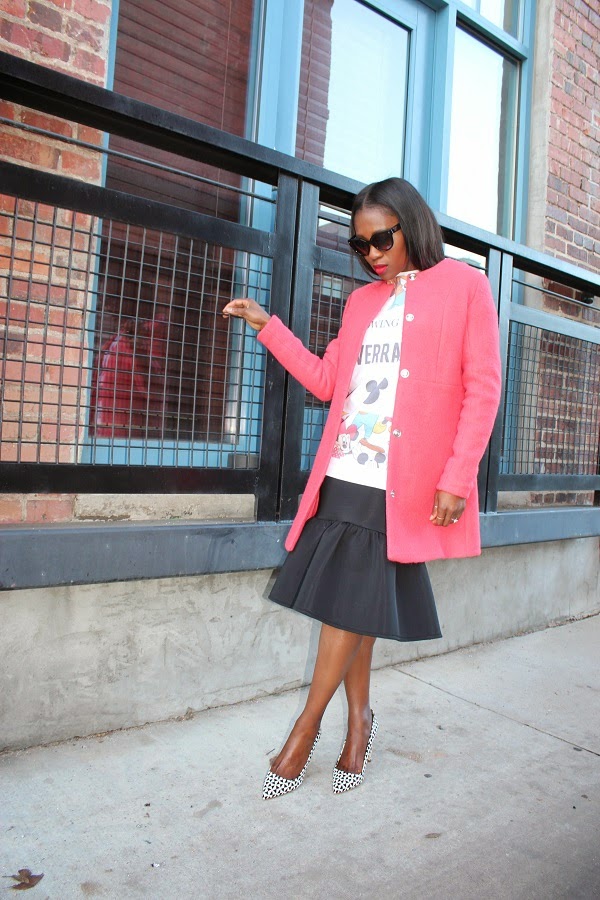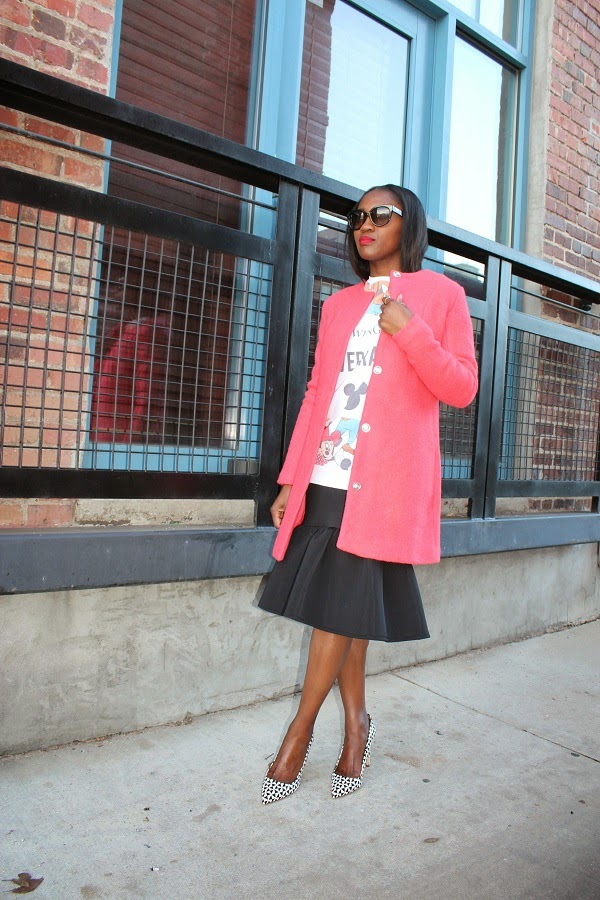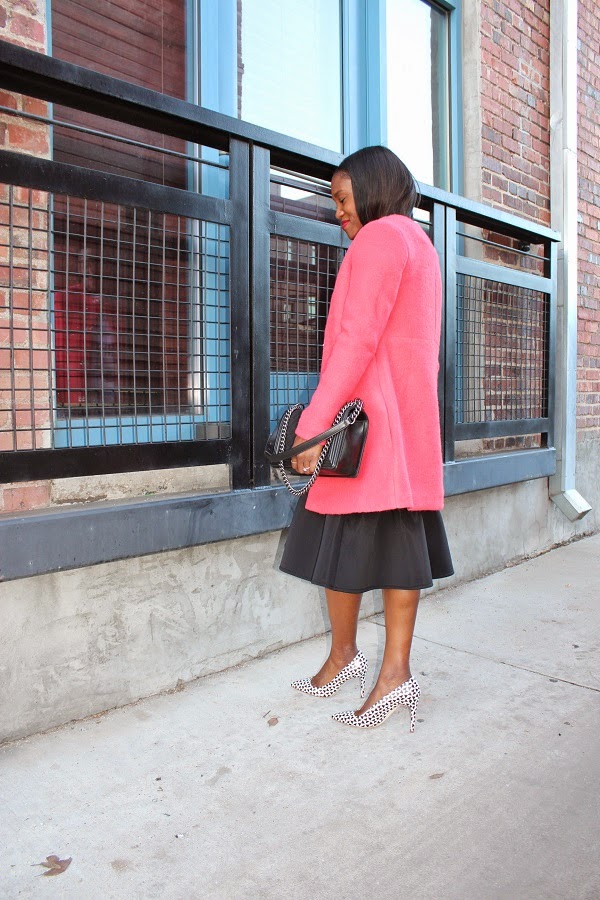 Sweatshirt: Asos, Love |This| |This| |This||This| & |This|
Skirt: Asos, Also Love This
Coat: Asos
Bag: Chanel
Shoes: J Crew, Similar |Here| |Here| &|Here|
Sunglasses: Prada
Bracelet: Vita Fede, David Yurman, & Nail Bracelet By Peachbox
Happy Friday Loves,
I hope all have a wonderful week.
I have to admit, this has been a tough week for me and my family but as the saying goes, "when life hands you lemons, you make lemonade", one can never understand why some things happens but we have to believe that they do for the right reasons.
To elevate mood, I decided on a fun themed sweatshirt with the perfect saying, "growing up is overrated" and it is. I hope never to grow up because life's to fun while being silly.
I decided to pair this over-sized sweatshirt with my peplum hem skirt to add a bit more whimsical appeal to the look.
I do love fun printed sweatshirts, the prints add a zing to an otherwise simple article of clothing.
Well, off I go!
Xo,
Ranti