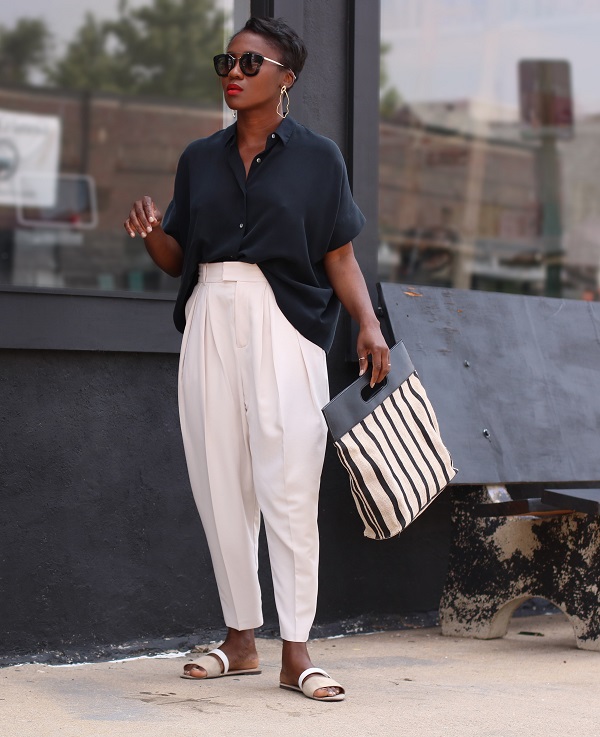 08/22/2018
OFF WHITE… BLACK || ELEVATED BASICS
BLACK SHORT SLEEVE BUTTON DOWN || PLEATED CROPPED TROUSERS, Another option HERE || SANDALS || STRIPED TOTE, Sold Out, Bucket Version HERE || BLACK SUNGLASSES ||
Adding silky textures are always a great way to elevate any look and especially casual looks.
The richness found in most silk fabrics allows for the perfect movement and feel which is perfect in almost all cuts.
Let's be honest, I do not love getting dressed everyday, and especially frown upon the idea of wearing heels; but as done here, well tailored pair of trousers below the perfect fit silk top and a statement bag and I'm off to tackle the day.
I love such "basic" looks, perfect for catching up with friends over tea or coffee, or add a pair of heeled sandals, or pumps for a lovely dinner date with the beau.
Thanks for stopping by!
xx…Ranti