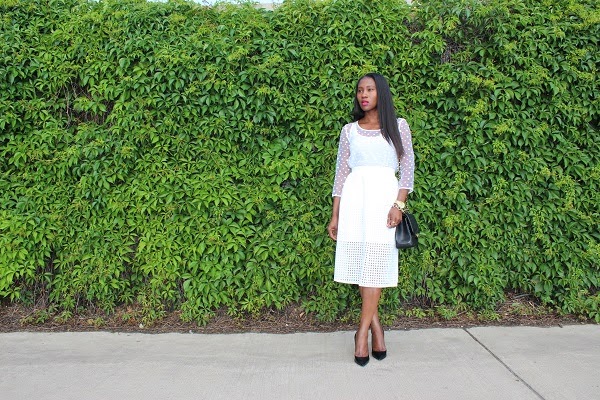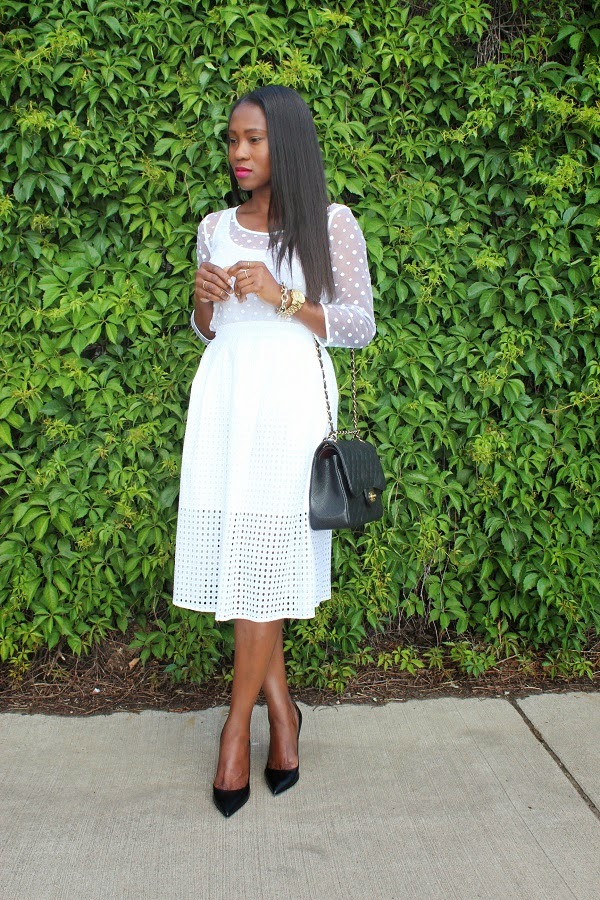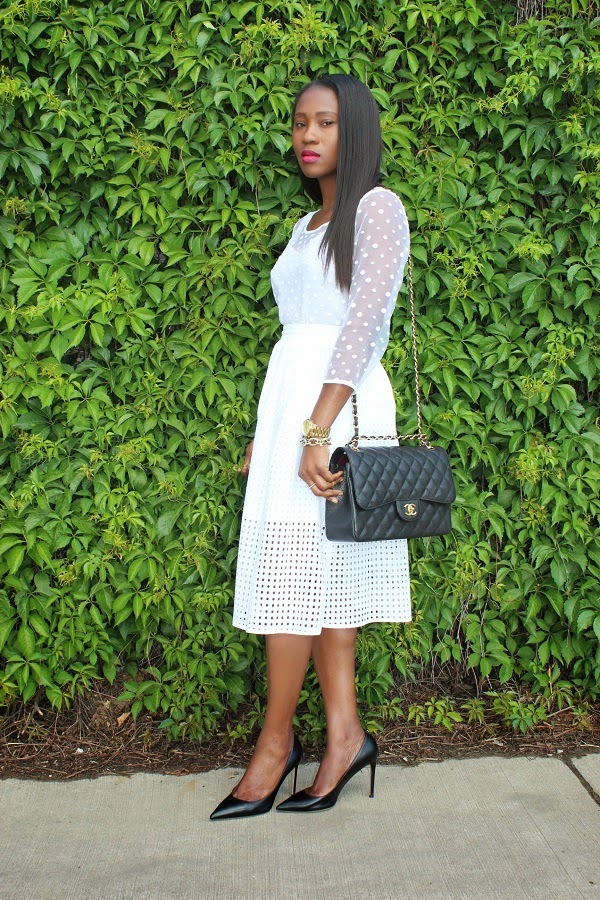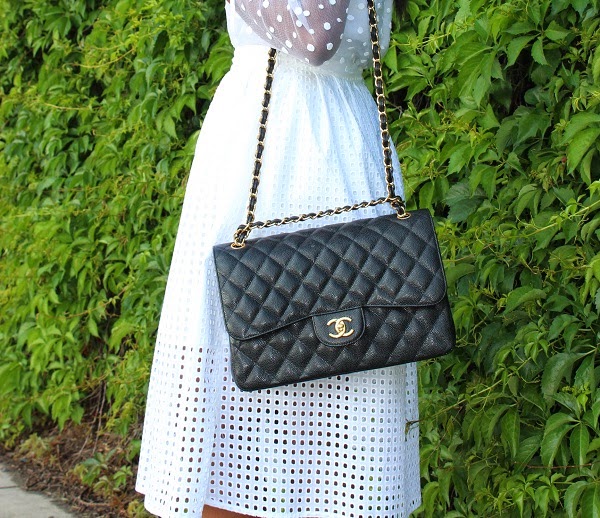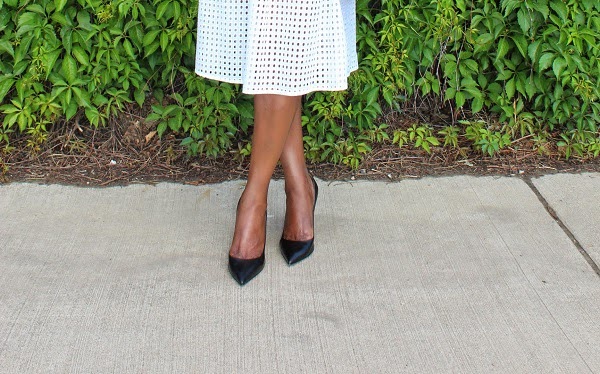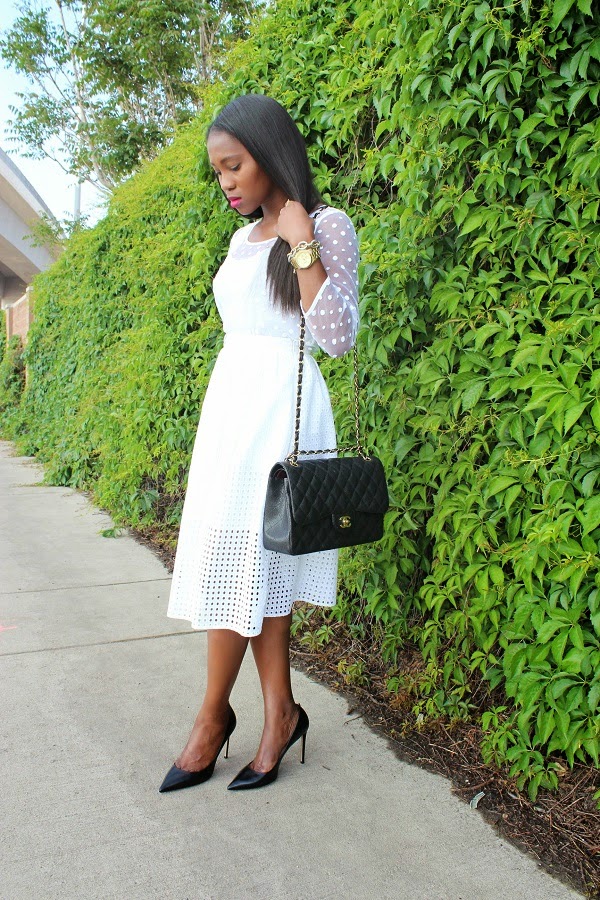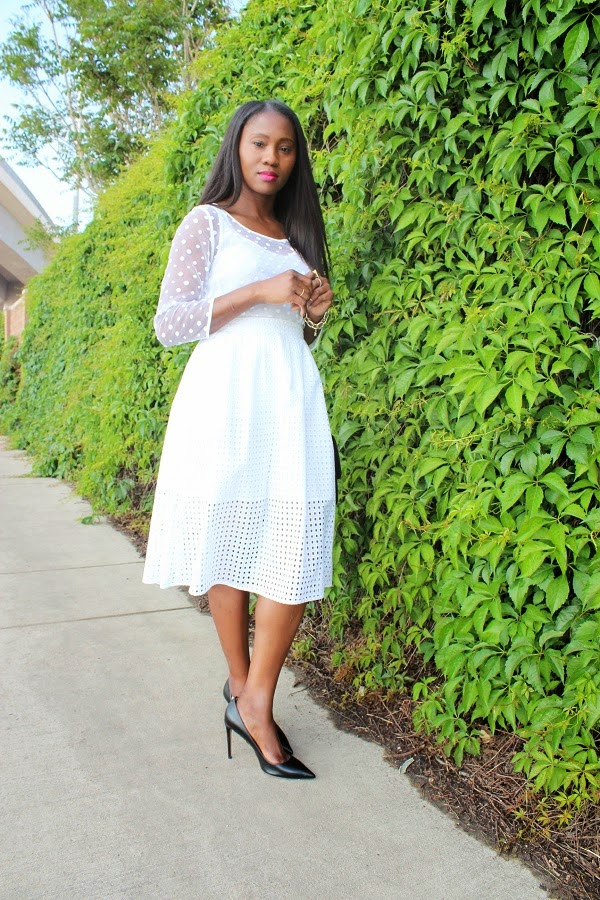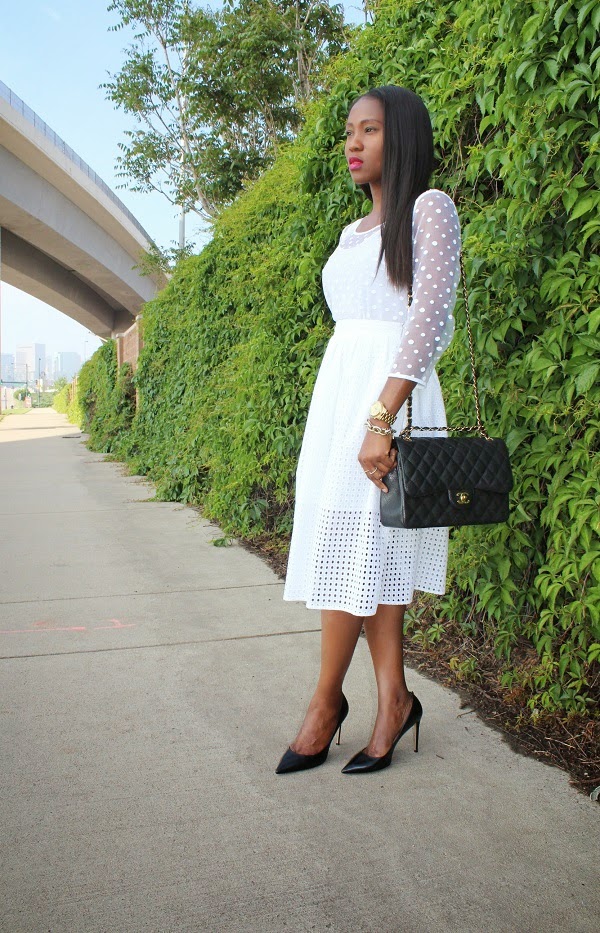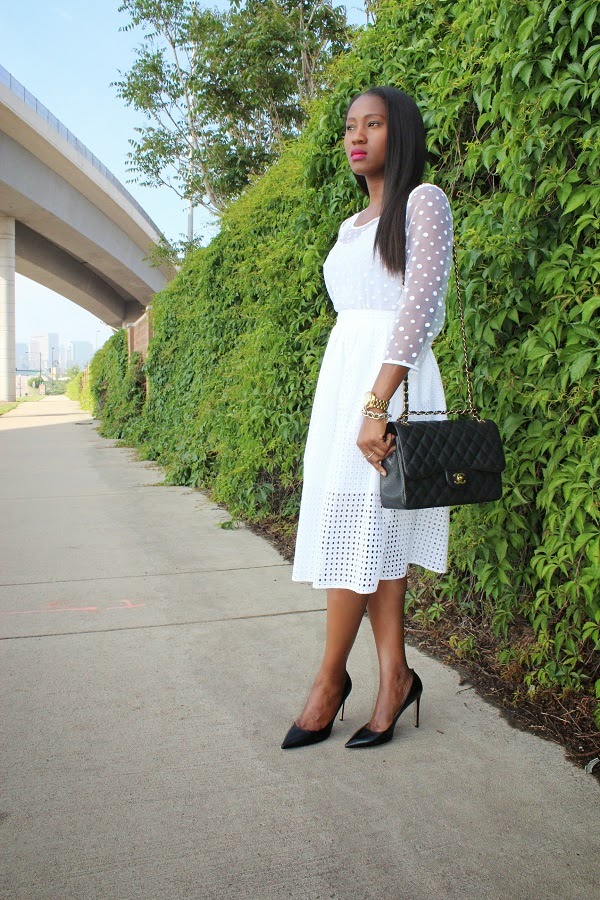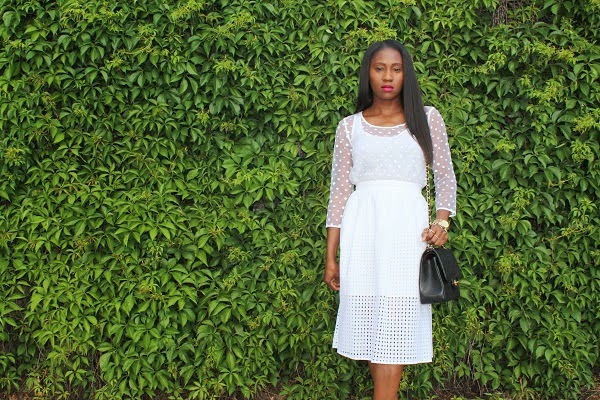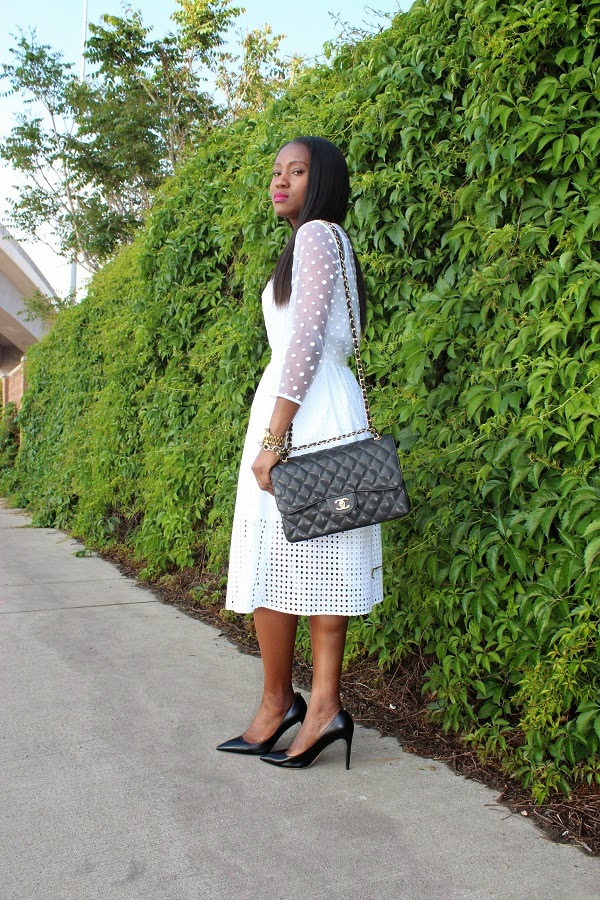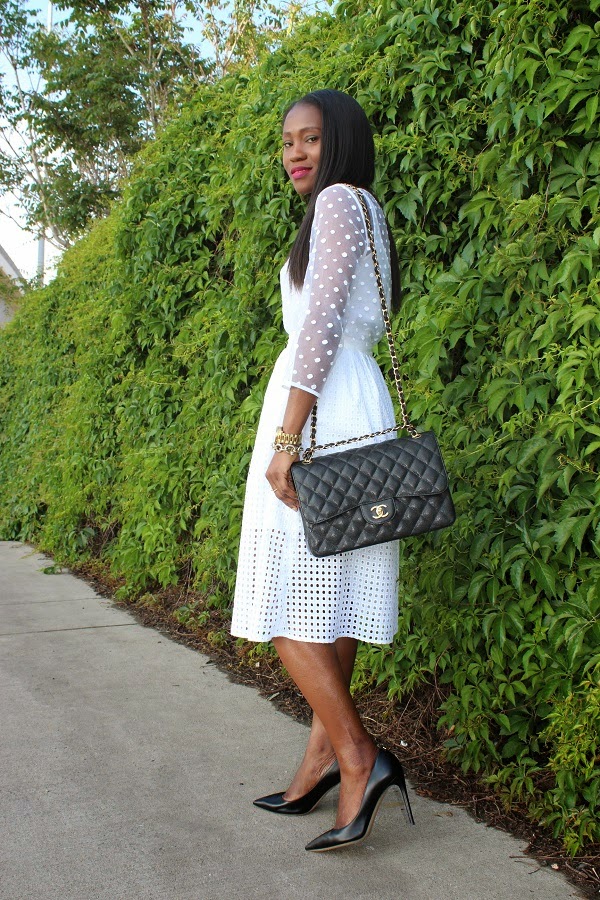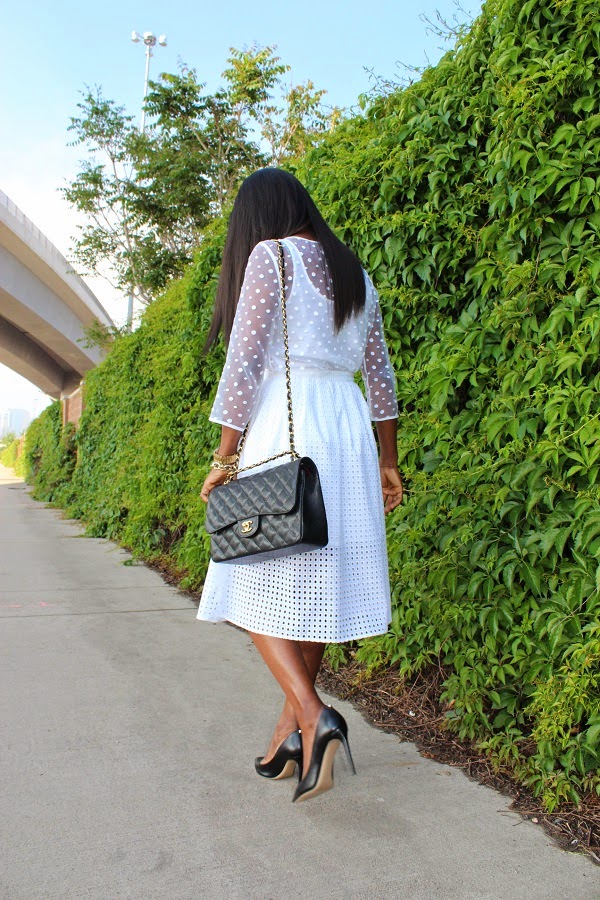 Top: Club Monaco, Old, Try This
Skirt: Zara, Here
Shoes: Valentino, Here
Bag: Chanel
Happy Monday all,
It's the first week in June, which means summer is just right around the corner, so excited!
Let's start the month on a clean slate in this all white ensemble. White is a staple in many wardrobes and rightfully so, it's a refreshing clean and crisp colour.
Today I'm styling a white polka dot blouse atop a white square laser cut skirt, the shapes are very complementary of each other not to mention both pieces share the sheer element which I love about the entire look. Sheer touches can be both sexy and chic, the key finding that perfect piece, it's a huge trend this season. To finish the look, black felt like the perfect pairing, clean colours from both ends of the spectrum, who does not love black and white.
Thanks for Viewing,
Ranti