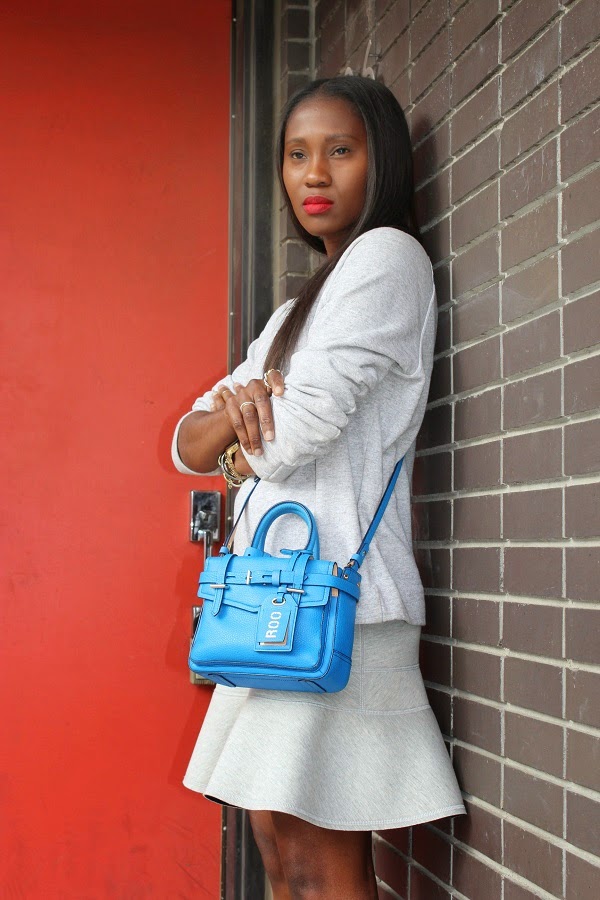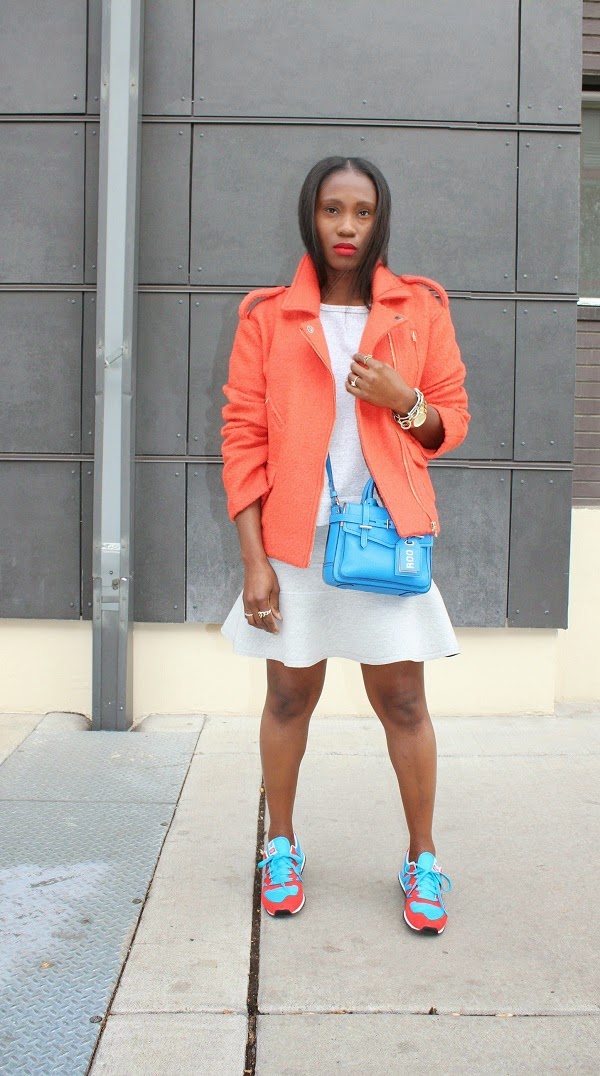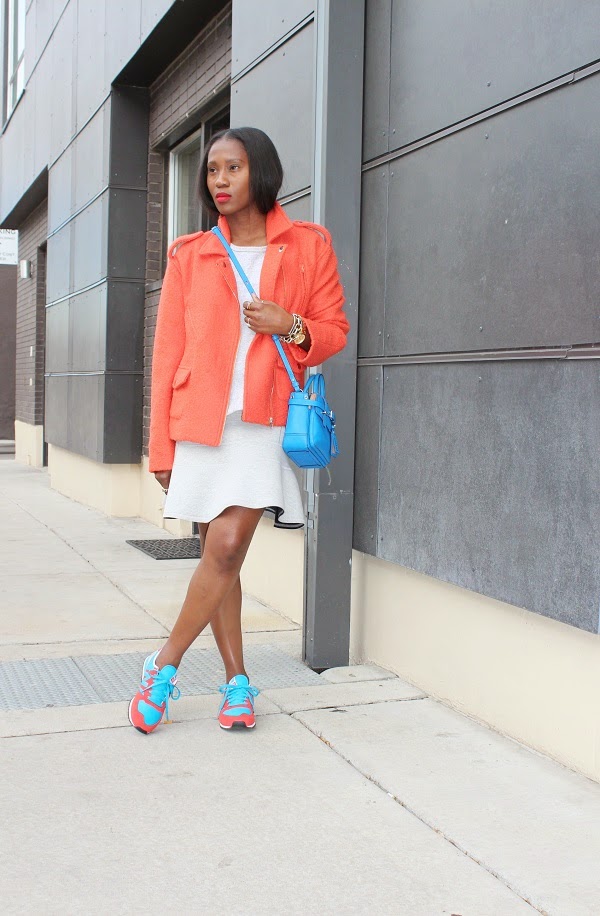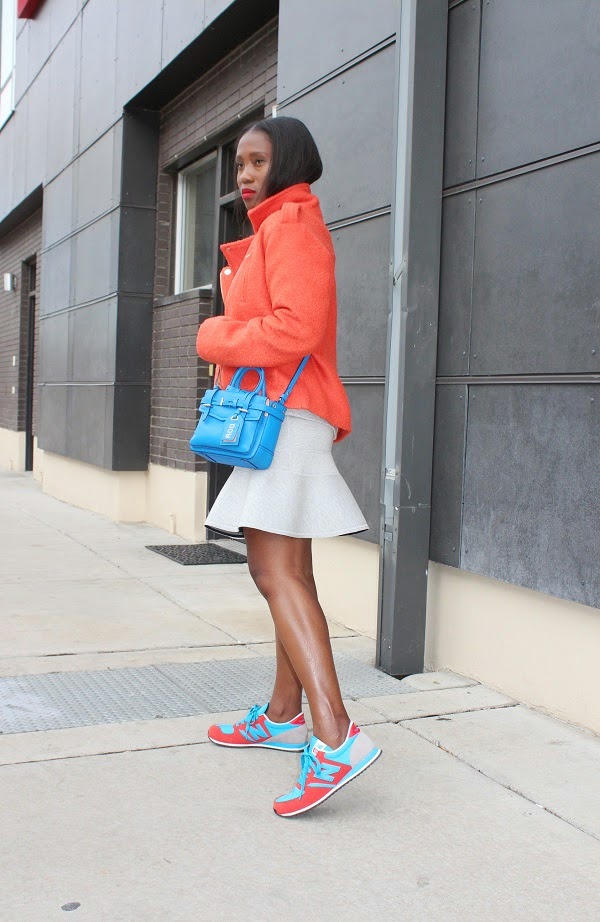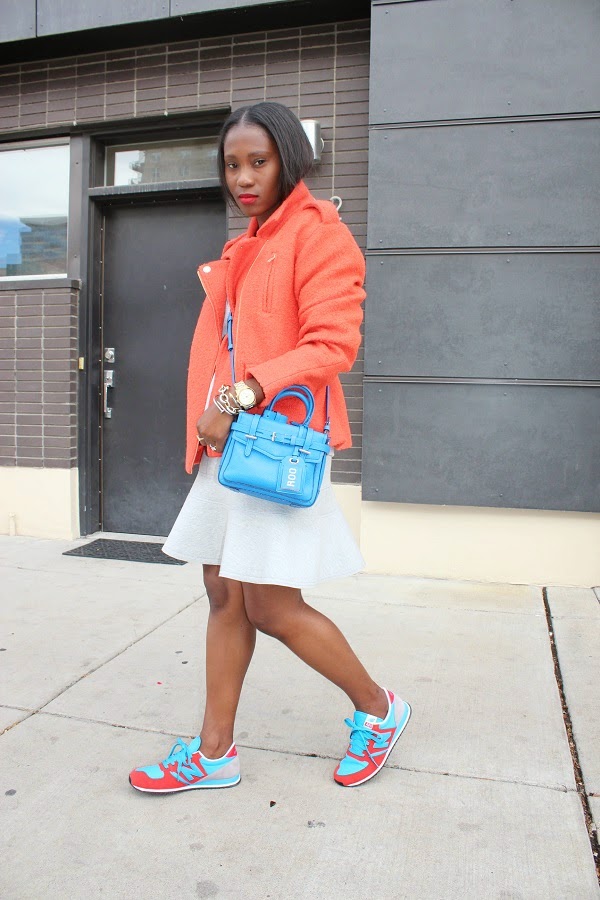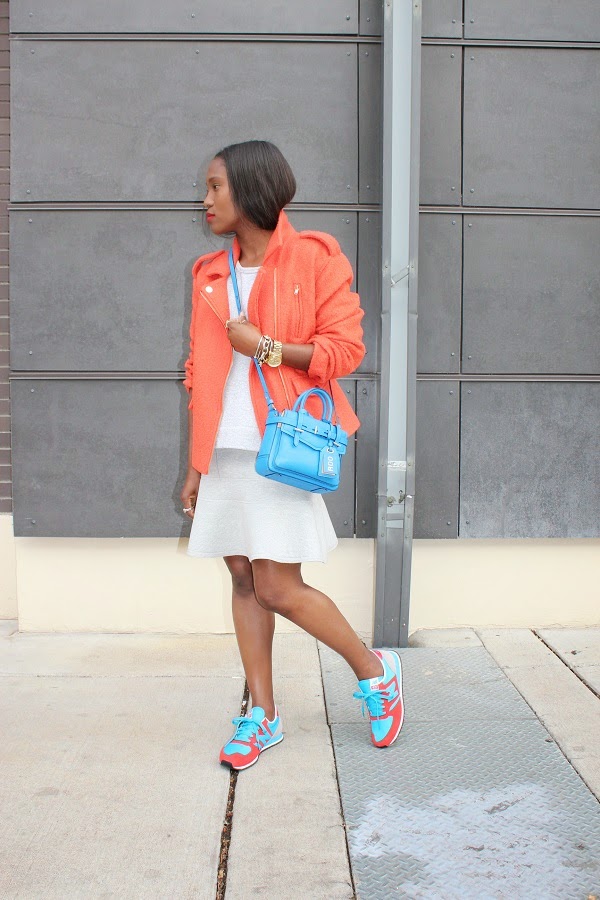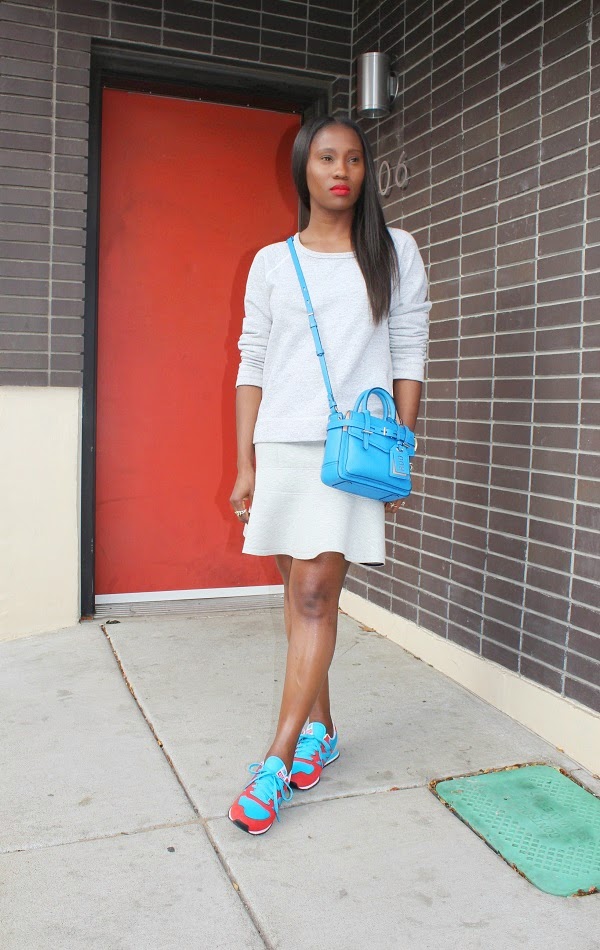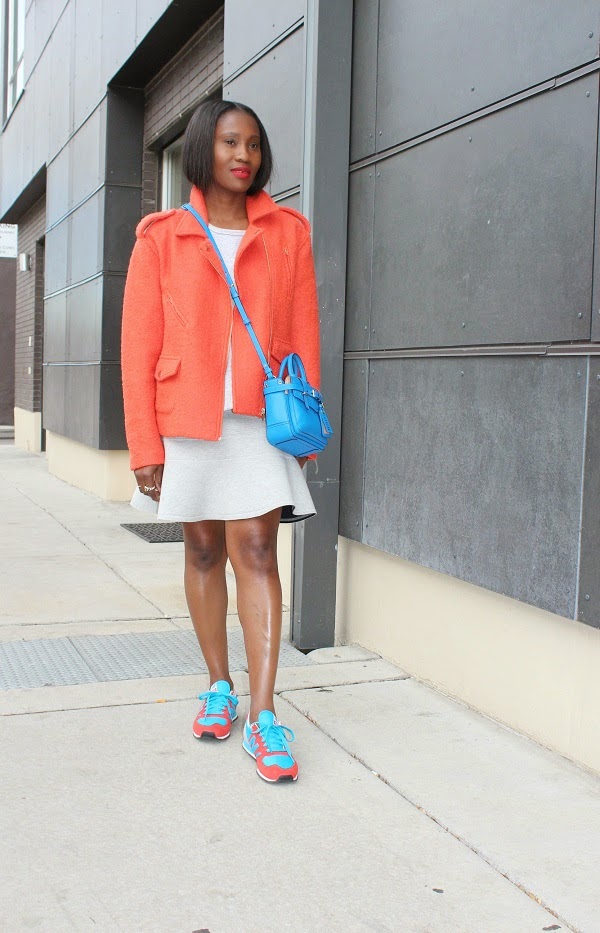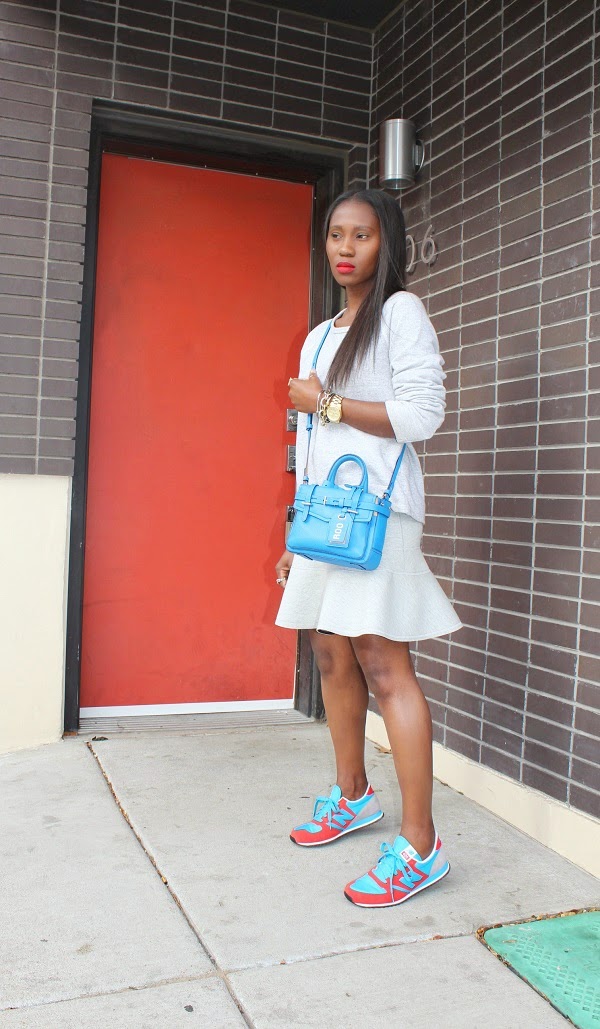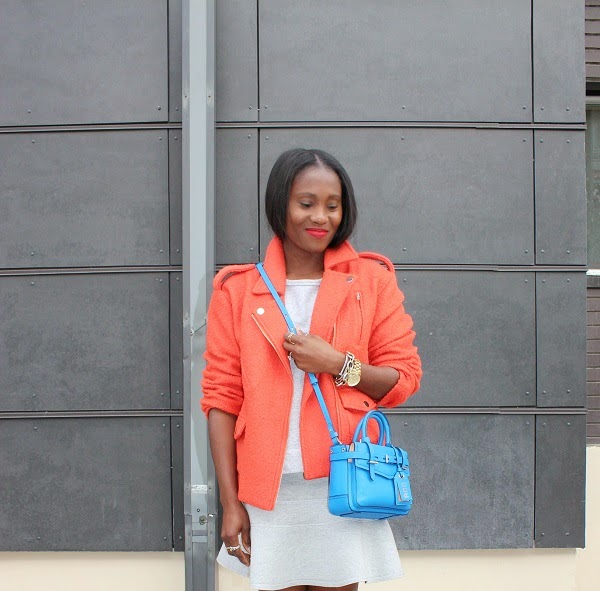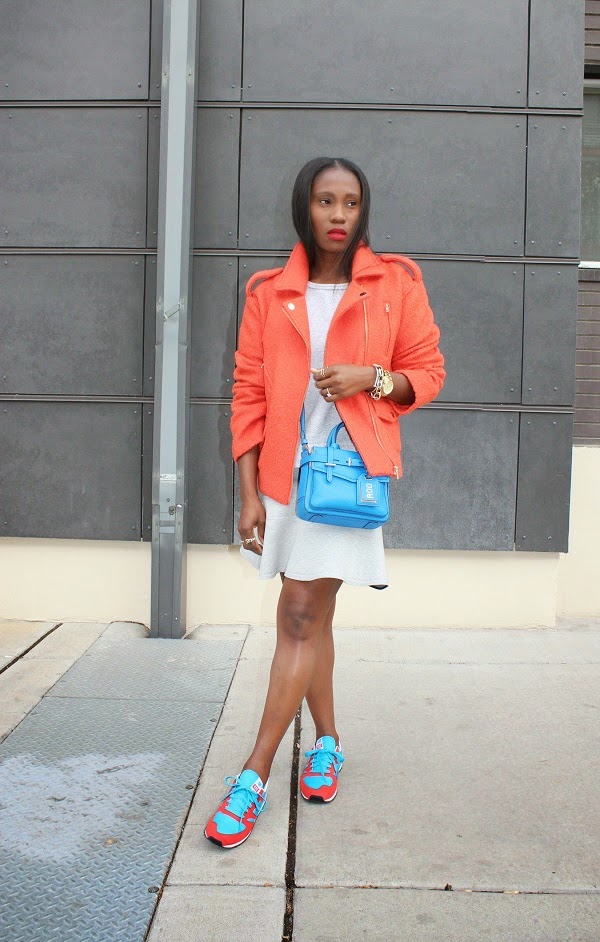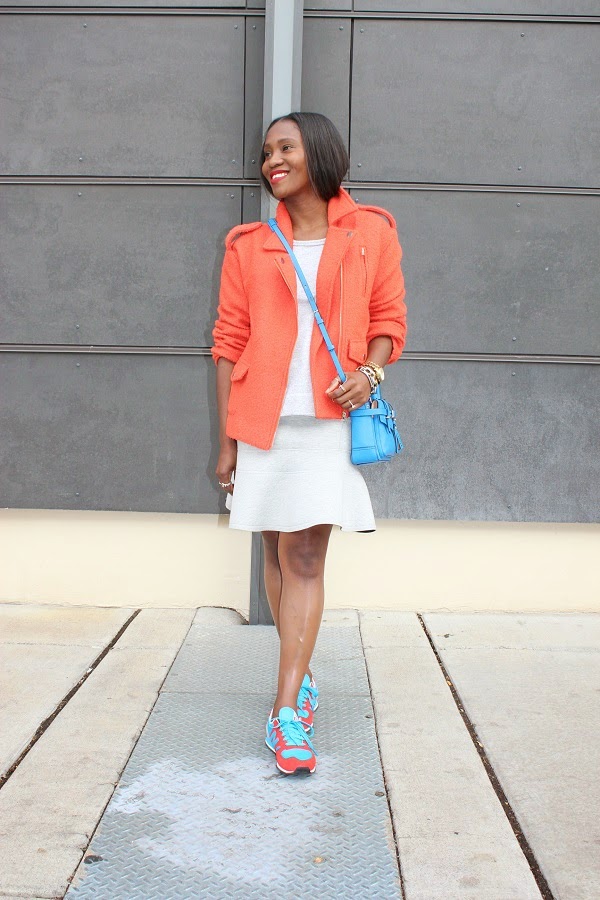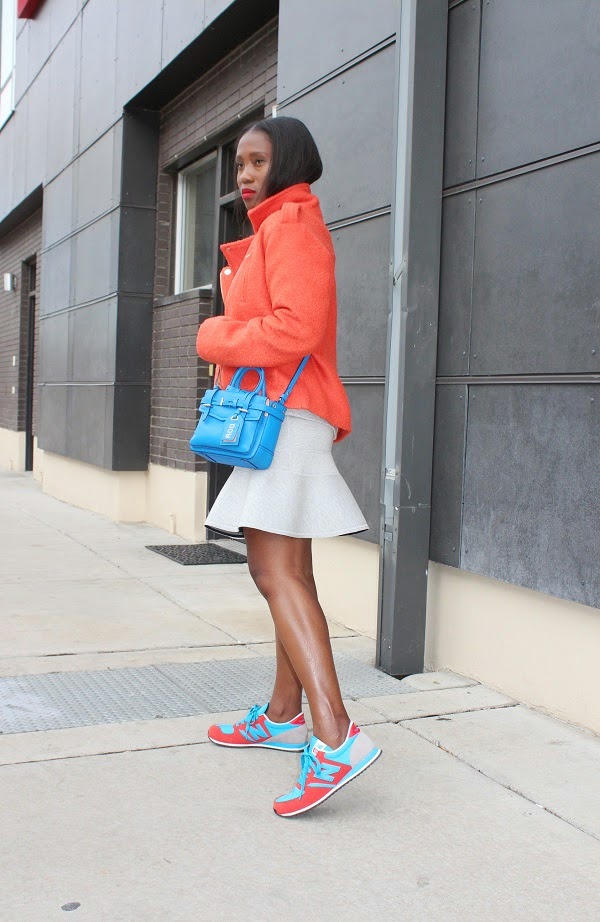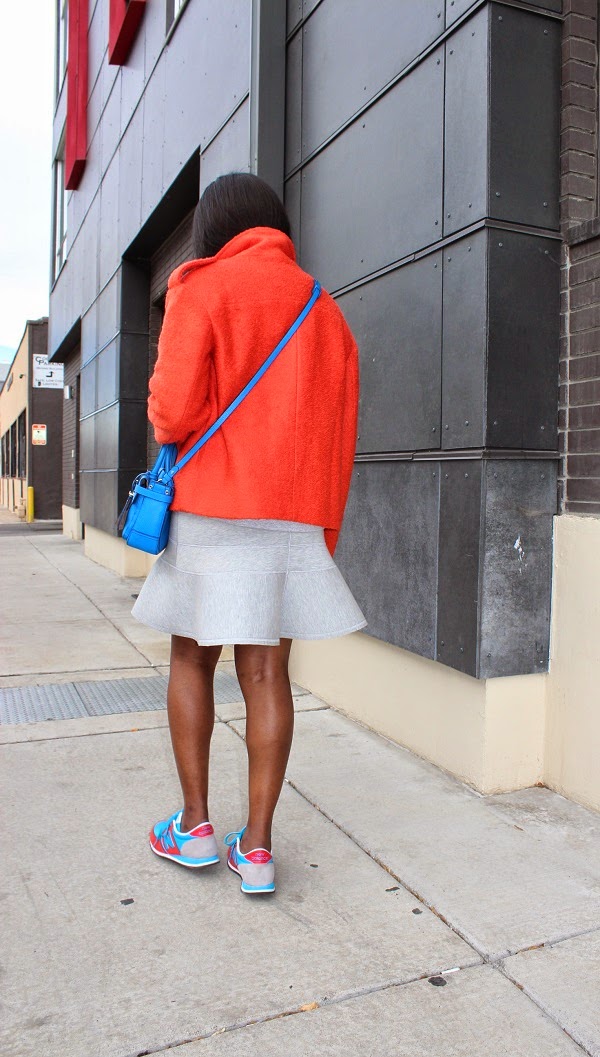 Sweatshirt: James Perse, Similar |Here|,|Here|,|Here|&|Here|
Skirt: J Crew, Sold Out, Similar |Here|
Jacket: Sister Jane, @ 30% OFF // Less |Here| Also @ 25% OFF
Bag: Reed Krakoff
Shoes: New Balance, More |Here| @ 15% OFF
Bracelet: Vita Fede, David Yurman, & Nail Bracelet By Peachbox
Happy Black Friday Loves,
Are all awake from their food coma?
I hope all had a fantastic holiday. I definitely enjoyed my day off and now ready for all the deals that await me.
While shopping, I definitely prefer doing so in a relaxed attire and if possible, a cool vibe is always great. Today, I am doing exactly so in this Black Friday shopping ensemble.
I opted for a short skirt as it's faster to move in, and paired it with a sweatshirt; since my look is quite casual, pops of colour are essential. This jacket is just the ticket, Isn't the color delicious? I simply love the hue and the chic factor of the biker look. To complete the look, I opted for my cross-body, hands free is key while on the move, and last but not least my fun trainers. I am not much for trainers but when I do wear them, I love them in colour, so much more fun and cool that way, don't you agree?
Well, off I go!
Xo,
Ranti