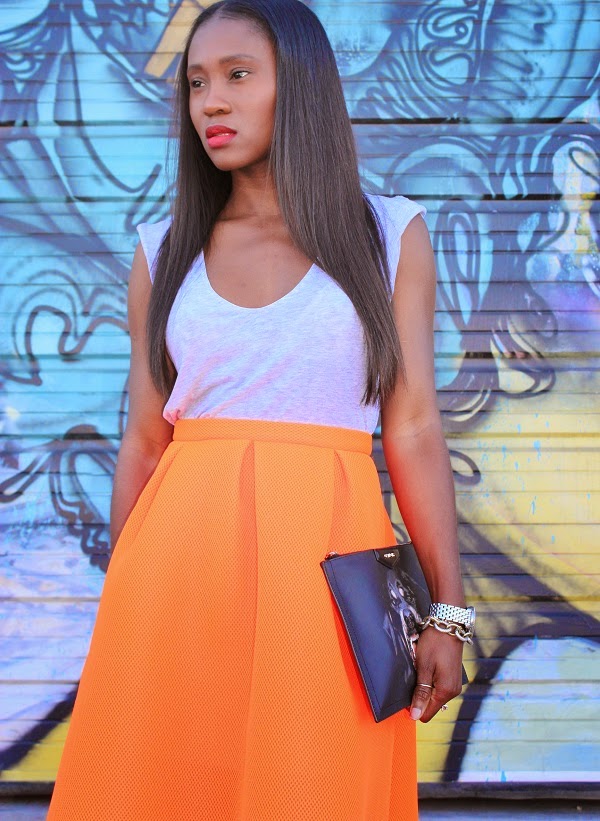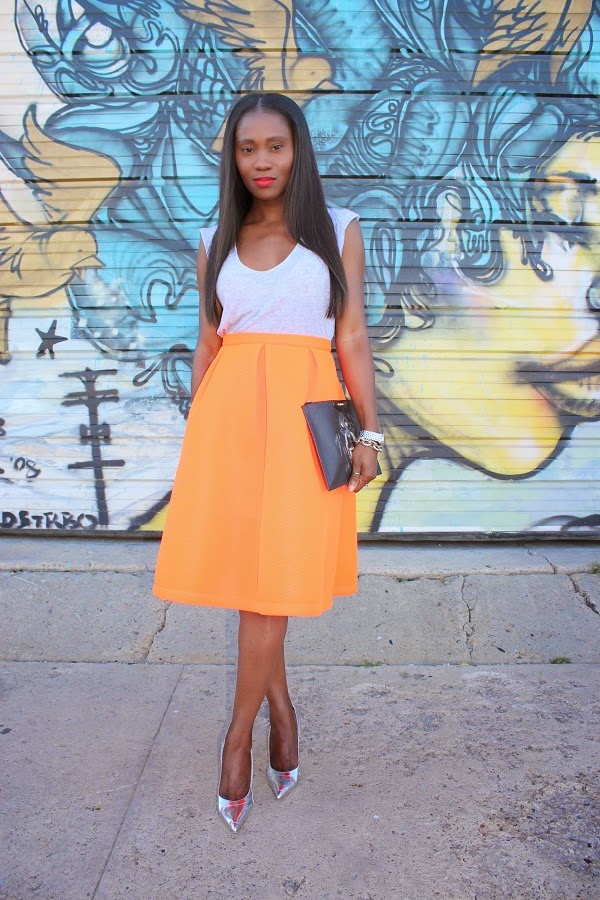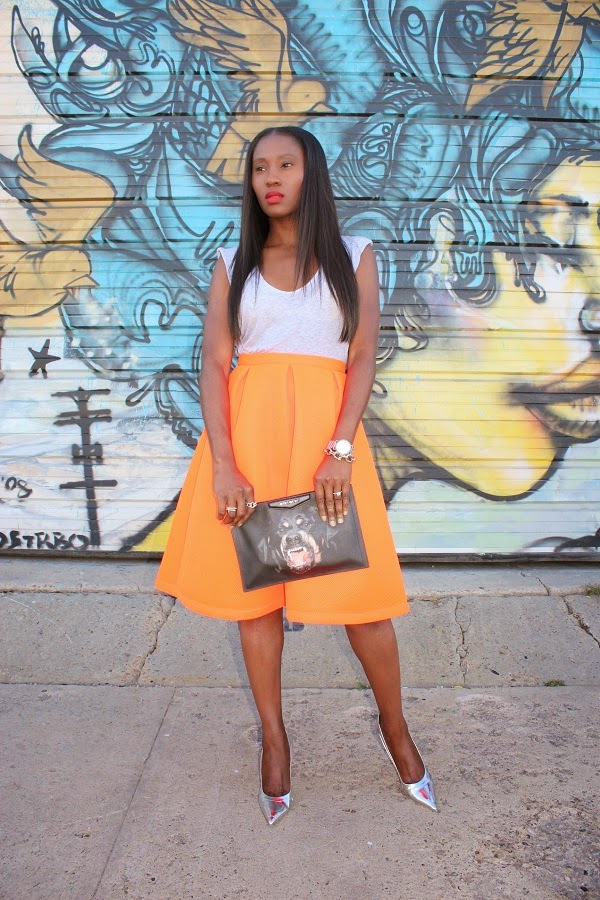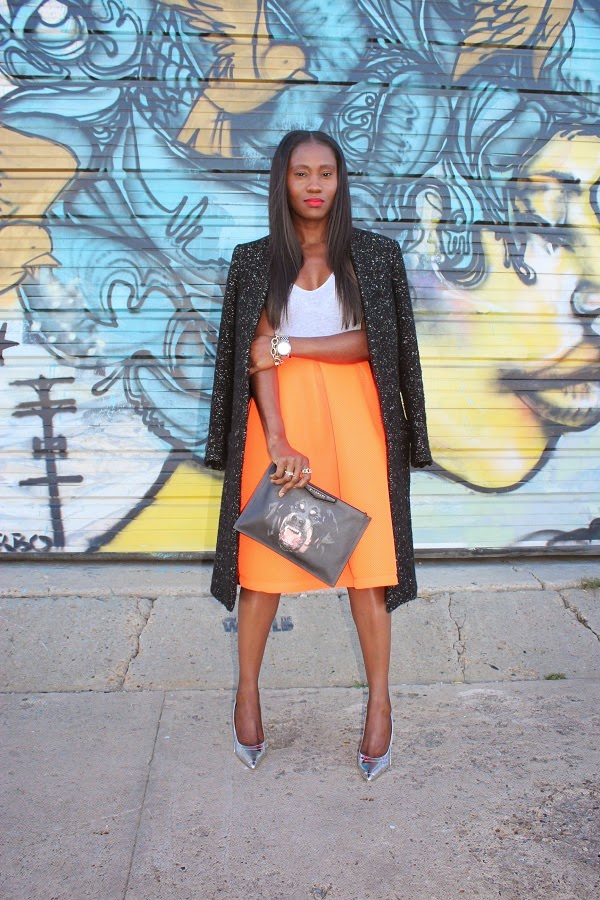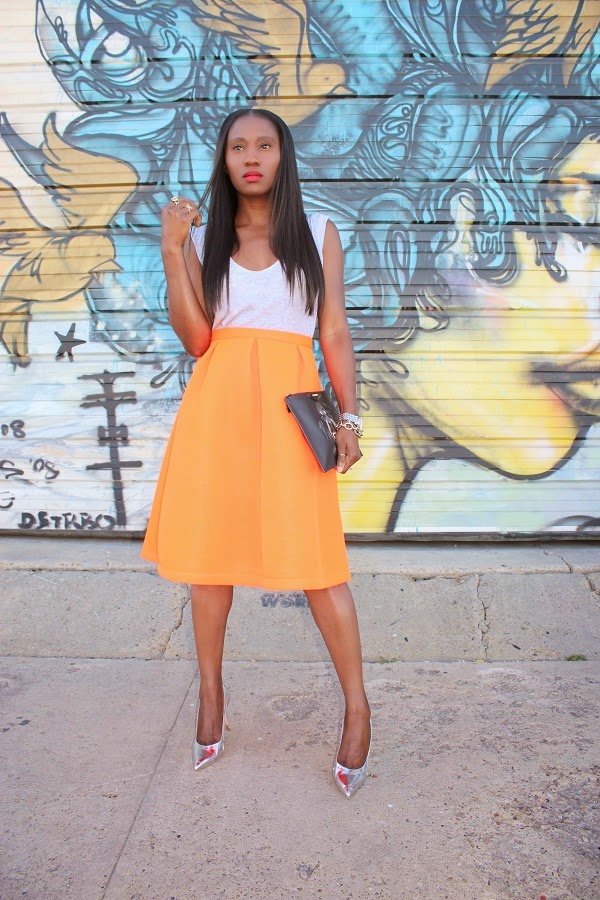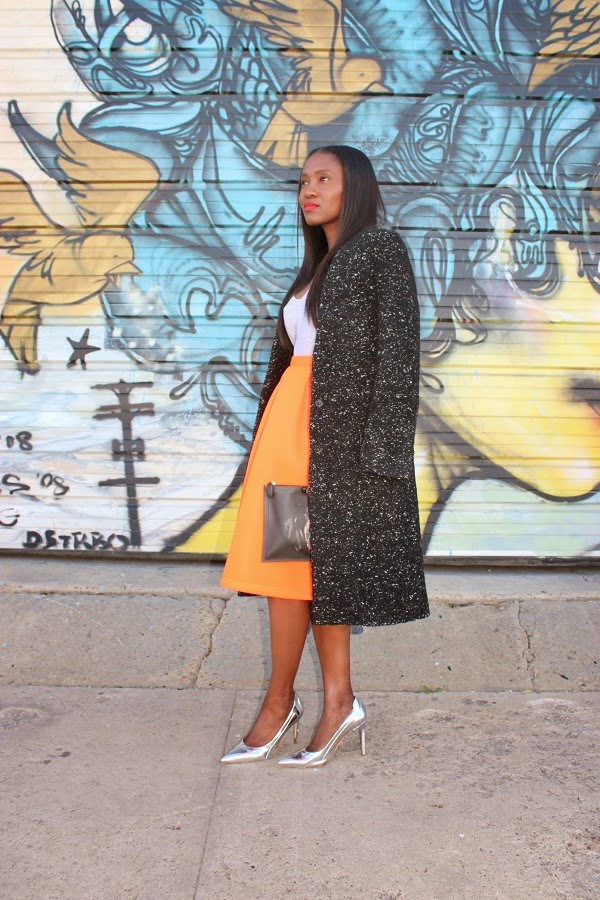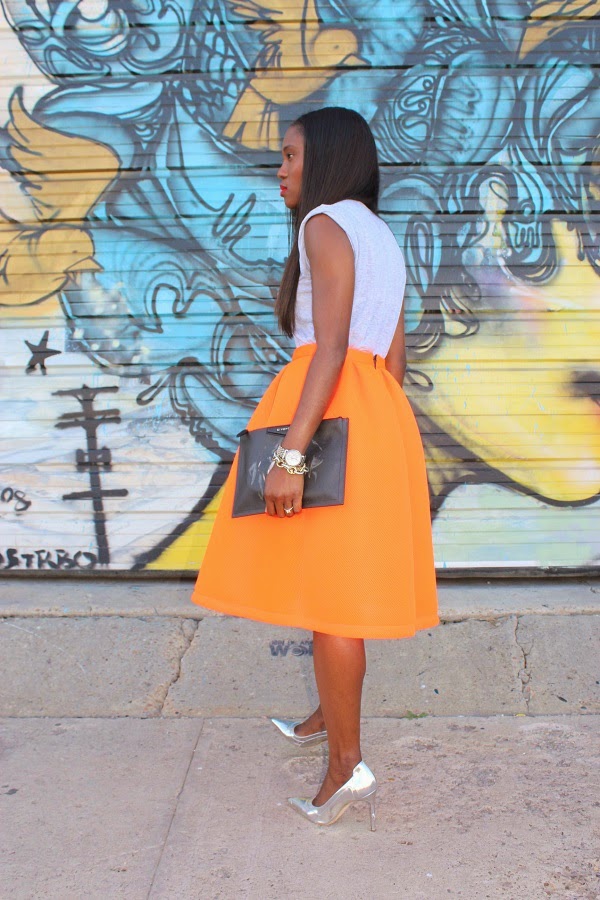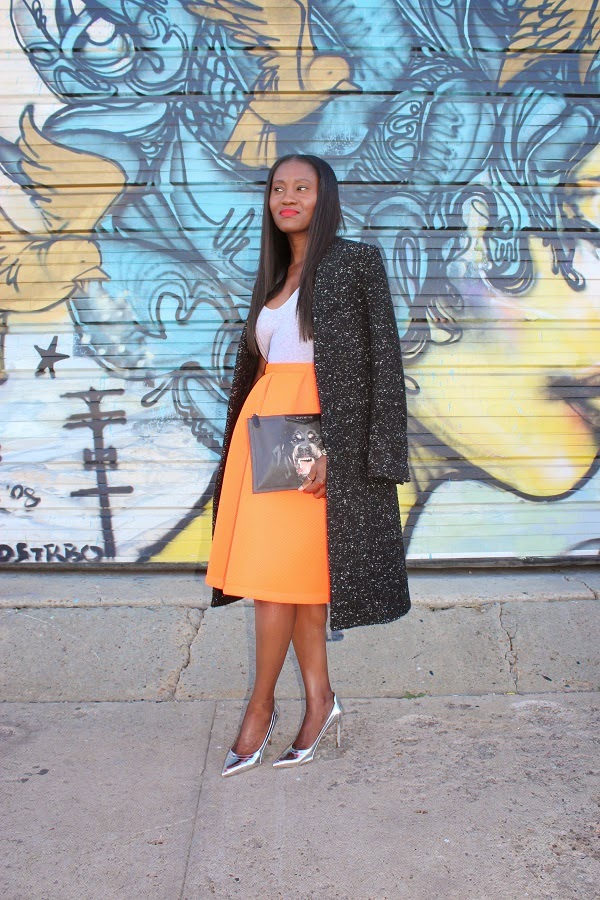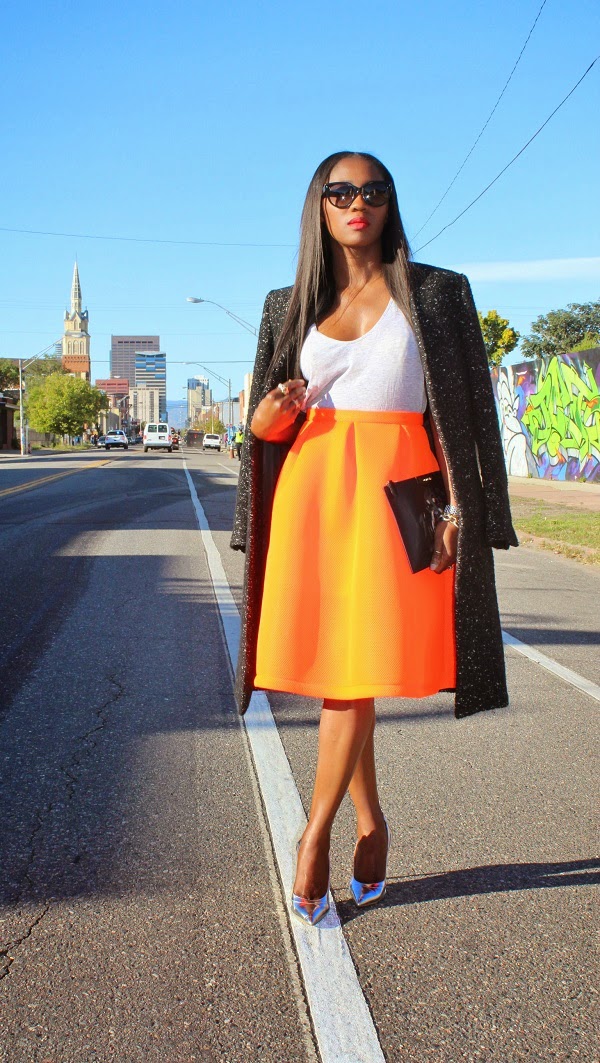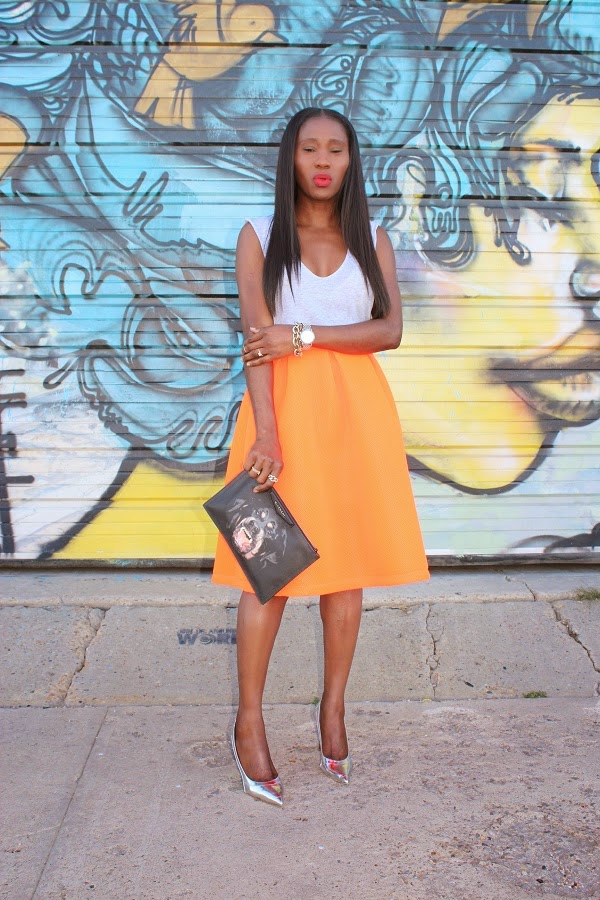 Tee: Vince
Skirt: Topshop
Sunglasses: Prada
Shoes: Manolo Blahnik, Also Love These
Bag: Givenchy & Here
Hello,
I hope all had a wonderful weekend.
I was extremely busy working this weekend and looking forward to a day off, today!
Amidst all the weekend craziness this cool fall weekend, I had to capture shots of this bright pop skirt. This is such an amazing colour, can't wait to have more fun with it this fall.
Well, off I go and thank you for viewing.
Xo,
Ranti