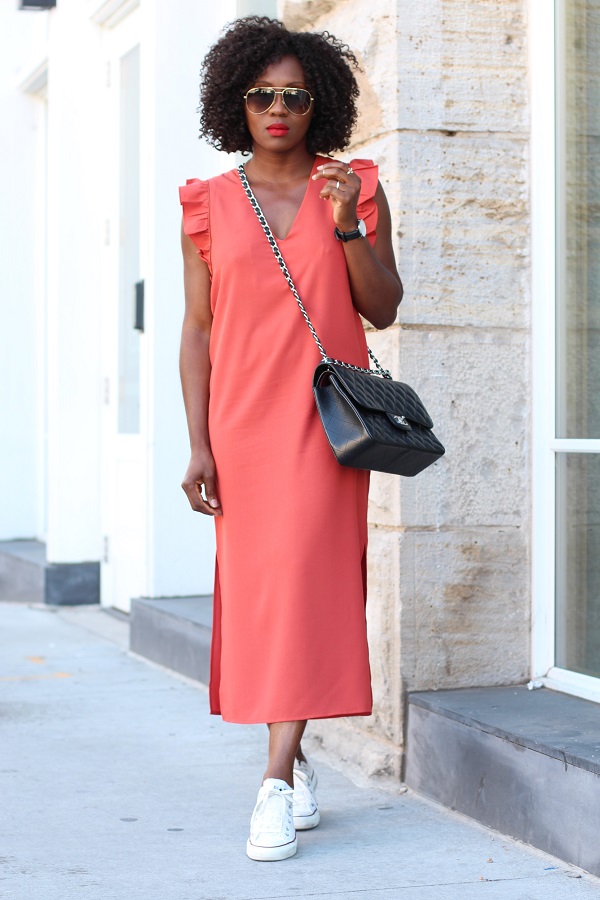 Flutter Sleeve Dress | Converse | Chanel classic bag | Sunglasses | Watch | Lips: Nars, Dragon Girl all over as a base, followed by Mysterious Red on half of the outer lips
Happy Friday all,
How's everyone doing today? Well, I hope.
I am a bit exhausted but so happy it's Friday! which means in a week I'll be in New York for New York Fashion Week for the first time. I am beyond excited and looking forward to what's in store.
Onto today's post, sharing a bit of a casual look in this lovely flutter sleeve tomato hue dress. Styled it with converse for a great chill look. For a bit of a classic touch, you can't go wrong with a mid sized black bag.
What are your plans this weekend?
Well, off I go.